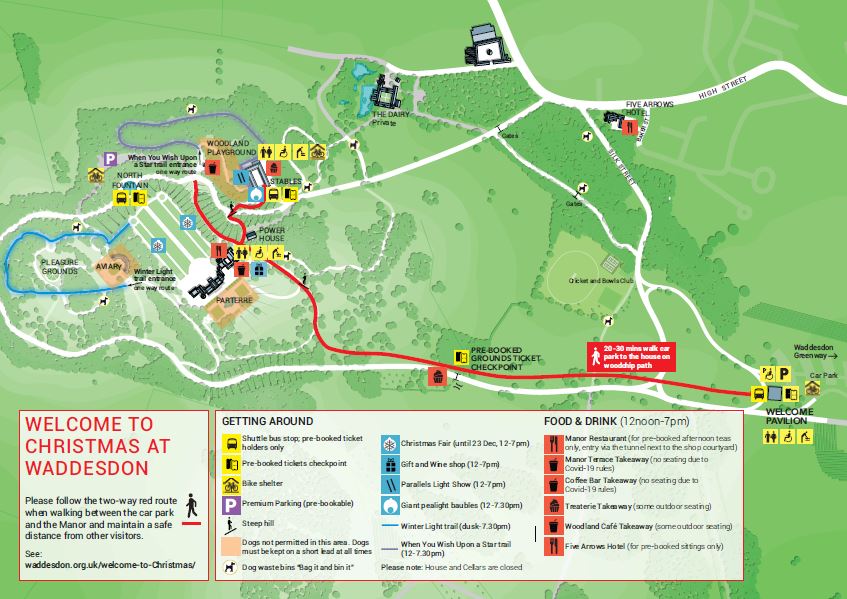 Map of the grounds
If visiting us this Christmas, please download our new map in advance. It shows the suggested route when walking between the car park and Manor, and location of ticket checkpoints, Christmas Fair, light art trails, toilets, shop and food outlets. It will be useful for both regular and new visitors to Waddesdon.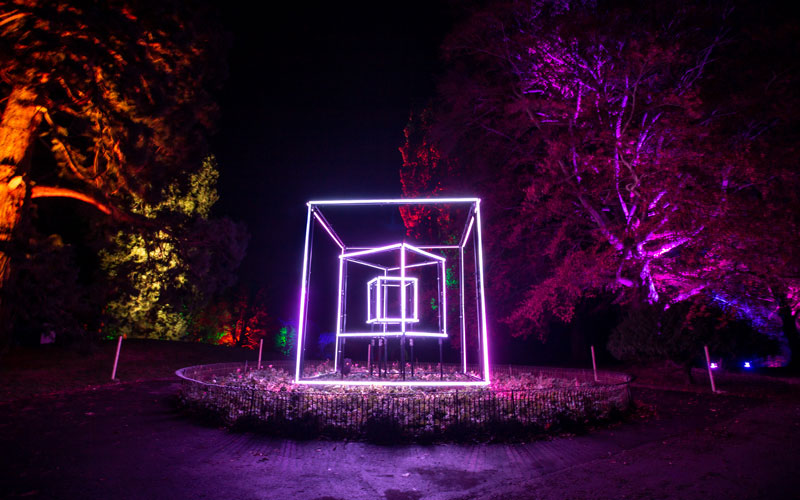 Use our online map to find your way around our Winter Light programme in the gardens and find out more about the different installations.
Suggested walks while on site
We have five different walks taking in different aspects of the gardens or wider estate. There's never been a better opportunity to explore Waddesdon, soak up the beautiful scenery and get healthy.
Please note, we do not signpost walking routes on site. We suggest you use our online navigation for three of the walks, or download our walks map in advance.
Download Waddesdon walks map (3mb)>
Waddesdon is a private estate and a working farm and access to the land is only possible via the public rights of way. We welcome all walking visitors to enjoy the beautiful countryside in a safe and responsible way by sticking to the marked footpaths and keeping dogs on a short lead.
Wellie walk
30 minutes
Difficulty: 2 wellies
Buggy friendly, dog friendly
Starting point: The Stables
Look out for: Diamond Jubilee Wood, North Fountain, Lafite by Joana Vasconcelos
Winter garden walk
25 minutes
Difficulty: 2 wellies
Buggy friendly, dog friendly
Starting point: The Stables
Look out for: The Aviary, Cherry Trees, Hellebores, Tay bridge, Lafite by Joana Vasconcelos
Baron's walk
30 minutes
Difficulty: 3 wellies
Dog friendly
Starting point: The Stables
Look out for: Terra degli Etruschi by Stephen Cox, Pulham Rock grottoes
Wider Estate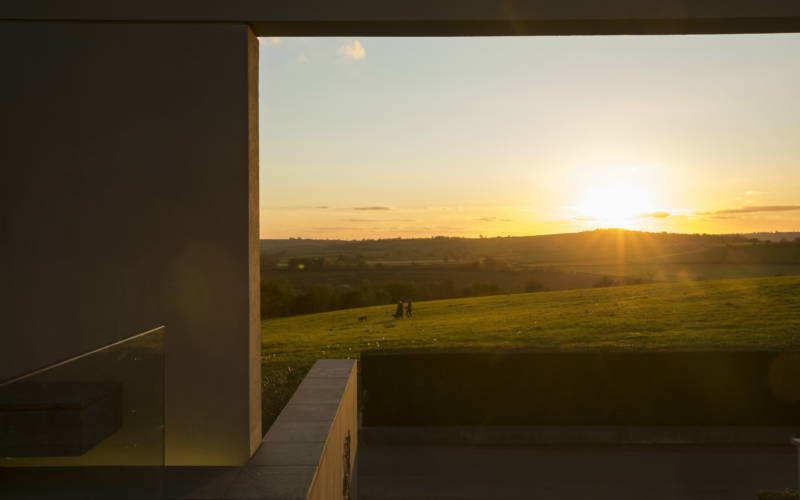 1 hour
Difficulty: 5 wellies
Mainly on public footpaths and has some uphill sections
Dog friendly
Starting point: Car Park
Look out for: Millennium Avenue, Windmill Hill, Flint House
Illustrated maps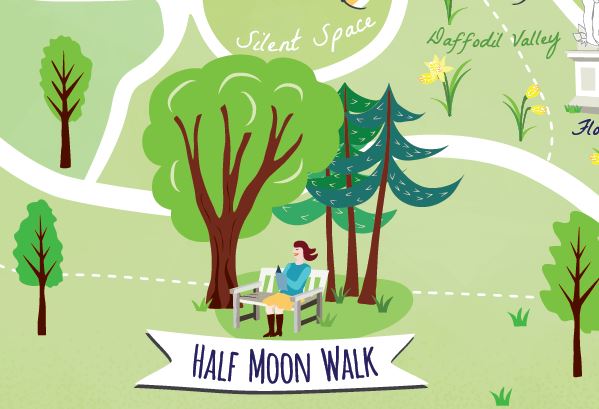 When you arrive you can also buy a double-sided illustrated map for £2 at the Welcome Pavilion. On one side is a dog map designed by artist Debbie Ryder highlighting the key areas you can enjoy with your dog. On the reverse is a mindfulness map designed by artist Bek Cruddace, spotlighting peaceful spots in the gardens.
Bringing your dog
Dogs are allowed anywhere in the grounds with the exception of the Aviary, Parterre and Woodland Playground. If you plan to bring your dog with you on a visit then please see our Doggy Do's and Don'ts and download our dog map in advance.
Rockwork online trail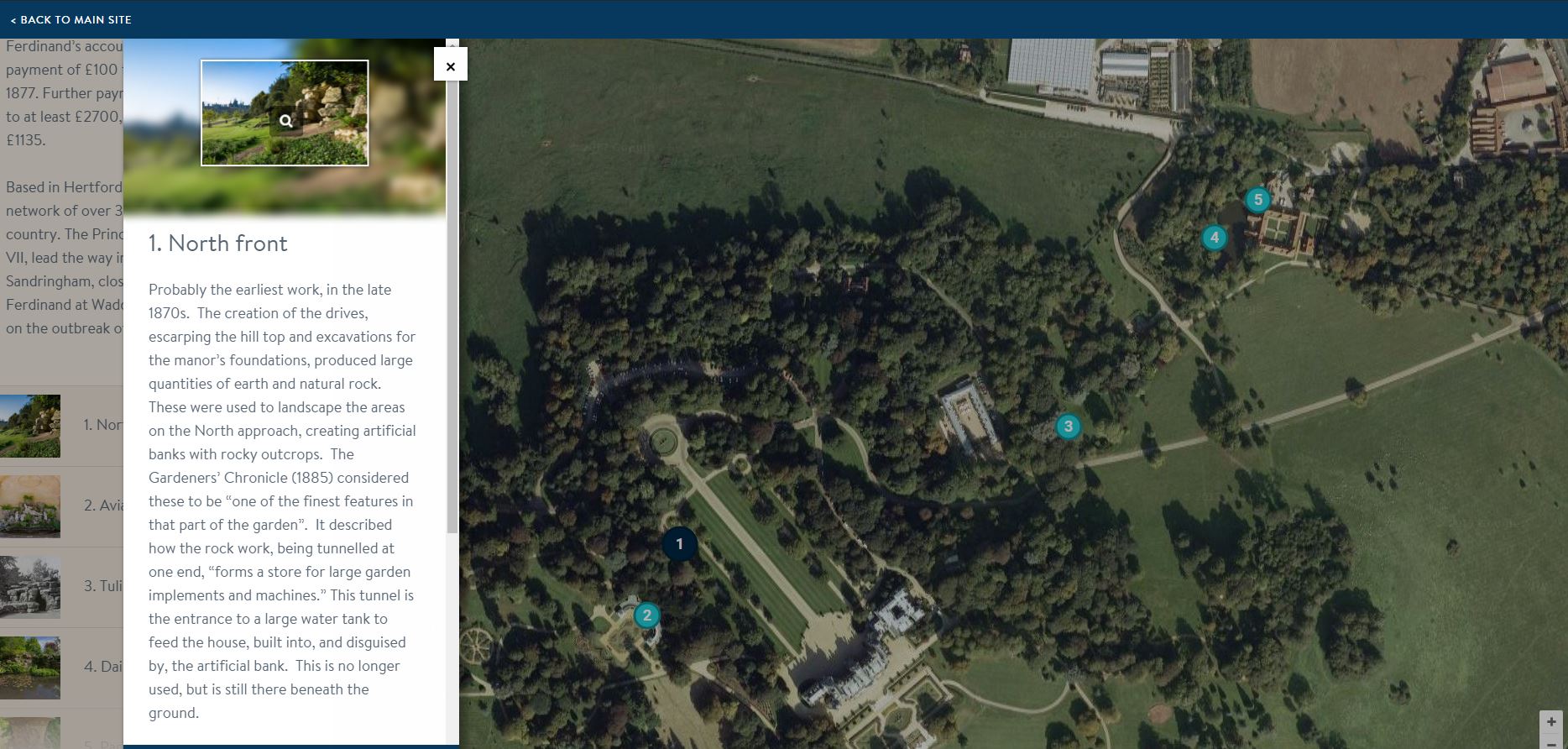 Whether visiting in person or remotely you can now take an online walk around Waddesdon with our first interactive trail. Explore our Pulham rockwork with this new digital feature which allows you to select a map or list as a starting point to explore the grounds and gardens.
50 things to do before you're 11¾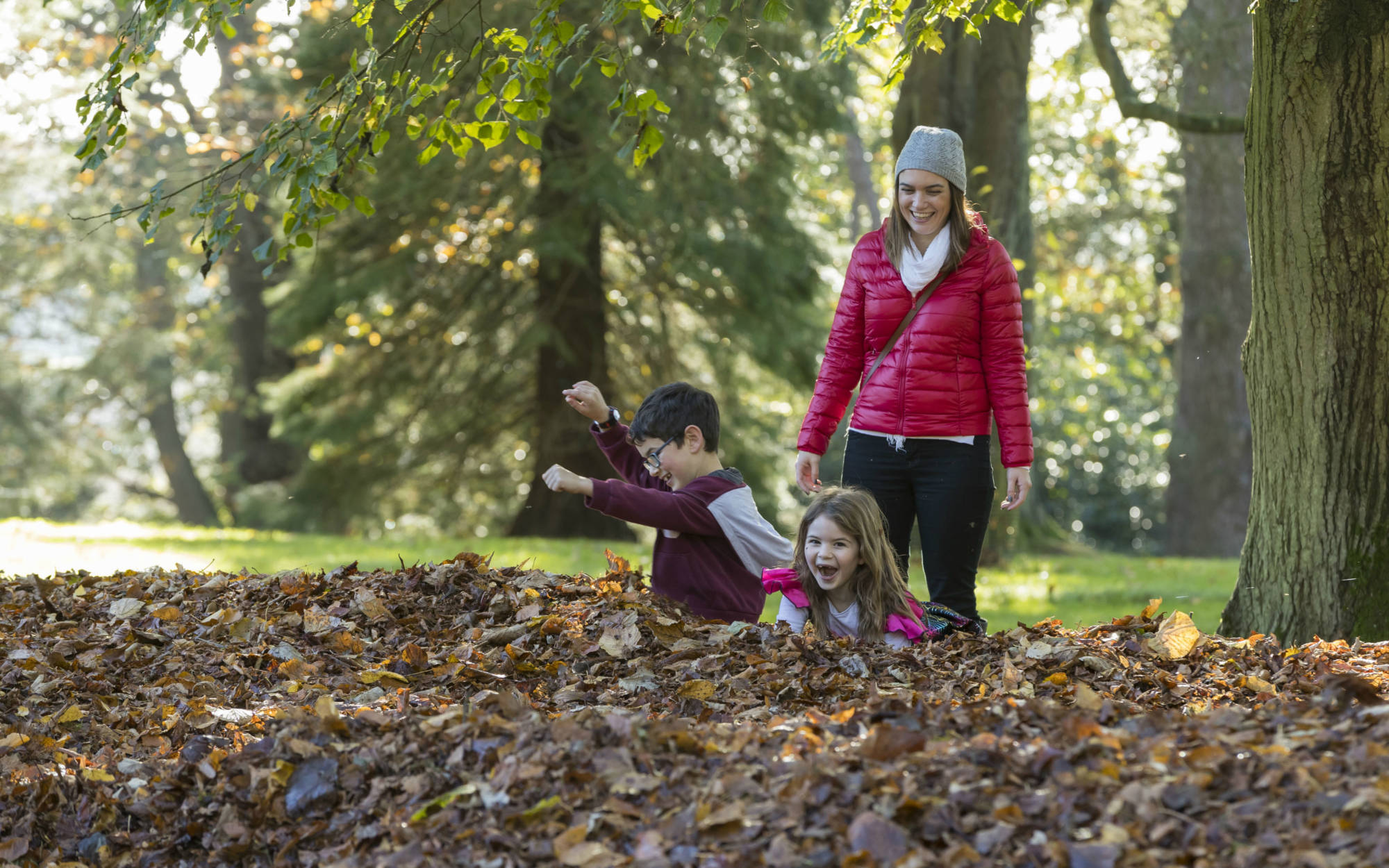 Have fun in the gardens by downloading your 50 things map, with lots of fun activities to take part in. The map also shows you where to find things like the best place to build a den and track wildlife.
Sensory map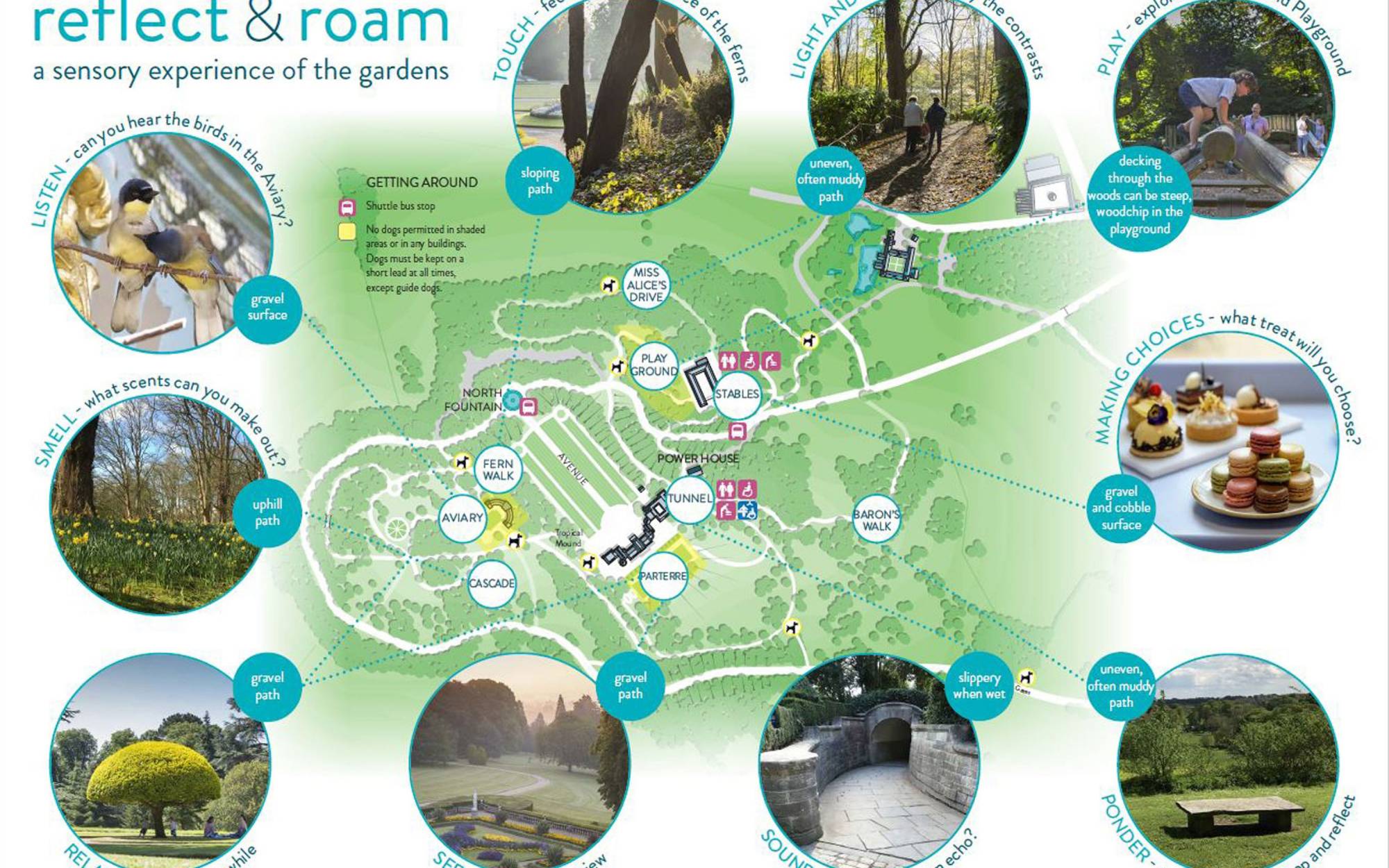 Follow this trail as you wander through the grounds and experience Waddesdon through your senses. Each stop on the trail engages a different sense enhancing your surroundings through touch, sight, sound and smell. Touch the rough surface of the tree ferns and stop to listen to the birds sing in the Aviary.
Download the sensory map PDF (3mb)>