Art in the garden
The 18-century sculptures, carpet bedding displays and contemporary art pieces in our gardens are among the most distinctive features at Waddesdon Manor.
Baron Ferdinand used 18th-century sculpture to create points of interest or to frame views in the gardens of the manor. The sculpture in the two fountains at Waddesdon came from the palace of the Dukes of Parma.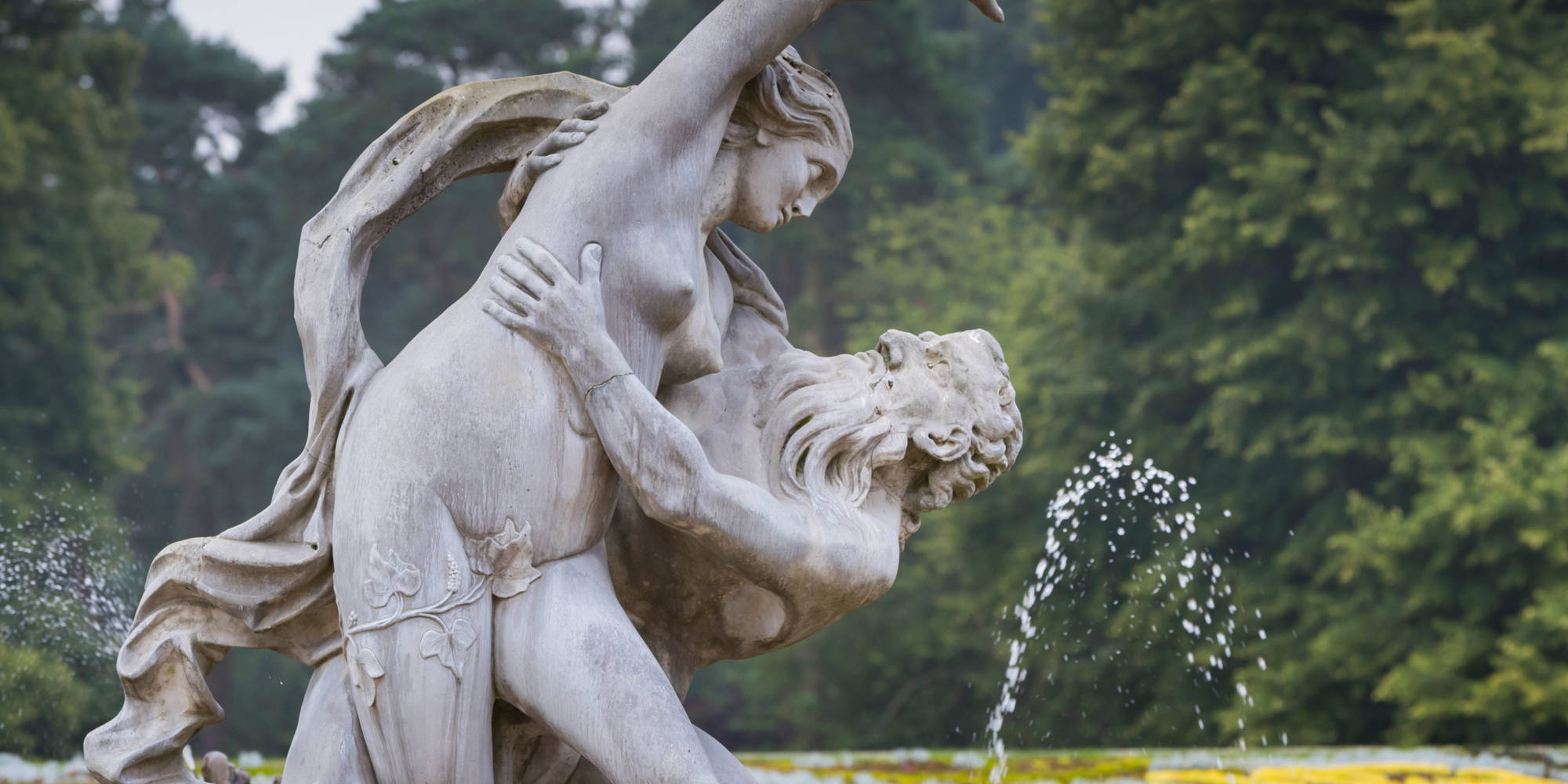 Three-dimensional planting
Miss Alice de Rothschild is credited with introducing sculpture made out of living plants to the gardens. Her bird has been recreated near the Aviary and our carpet bedding birds are a recurring summer attraction for visitors.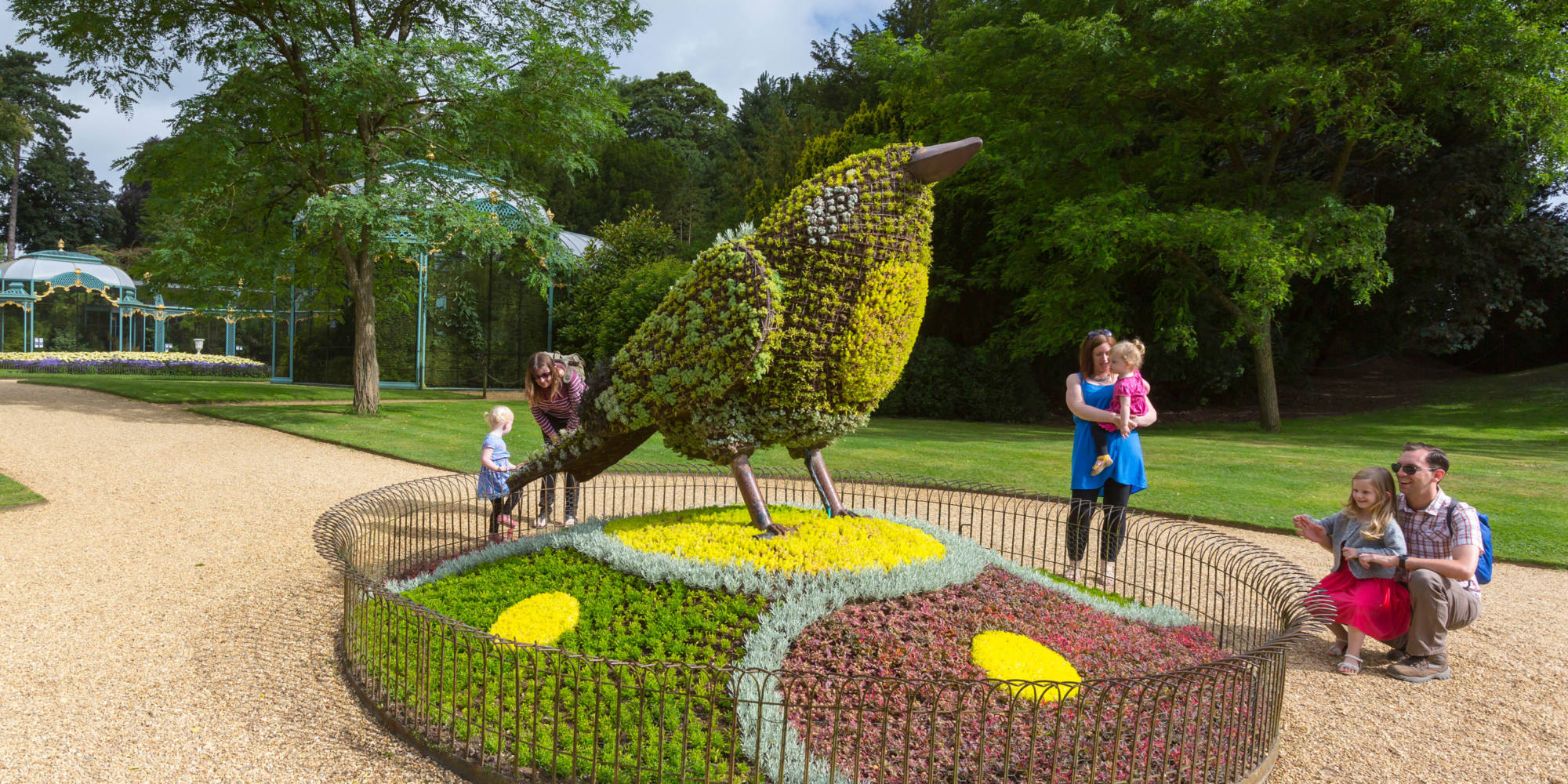 Contemporary sculpture
Today, our 18th-century statues are joined by contemporary sculpture including Lafite, our two giant candlesticks by Joana Vasconcelos, adorned with  Château Lafite Rothschild wine bottles, and Le Carrosse by Xavier Veilhan depicting a red charging horse-drawn carriage.
There are more modern artworks in the grounds at Windmill Hill and Flint House if you want to walk further afield in the estate.
More art in the garden pictures