Bringing your dog
Well-behaved dogs on short leads are welcome in most outdoor areas
Doggy dos and don'ts
As not all our visitors are dog-loving people and to help protect our beautiful surroundings we just ask that you adhere to our dos and don'ts for bringing your dog.
please keep dogs on short leads at all times
dogs are welcome anywhere in the grounds with the exception of the Aviary, Parterre and Woodland Playground
use our dog map to see our dog friendly areas
please note that the walk from the car park to the house is approximately 15-20 minutes in each direction, with an uphill section and following rain can be wet in places so please bring suitable footwear. (See below for full shuttle bus details)
you can enjoy outdoor refreshment with your dog at the Stables courtyard, Manor Terrace and Manor Shop courtyard
assistance dogs are welcome in the gardens and inside the Manor
please clear up after your dog and use one of our bins. Help us protect all visitors against dangers such as toxicariasis by doing so. Please ask at the Welcome Pavilion or use our dog map below for nearest locations
please do not leave your dog tied up and unattended anywhere in the grounds
please keep to footpaths when walking across the wider estate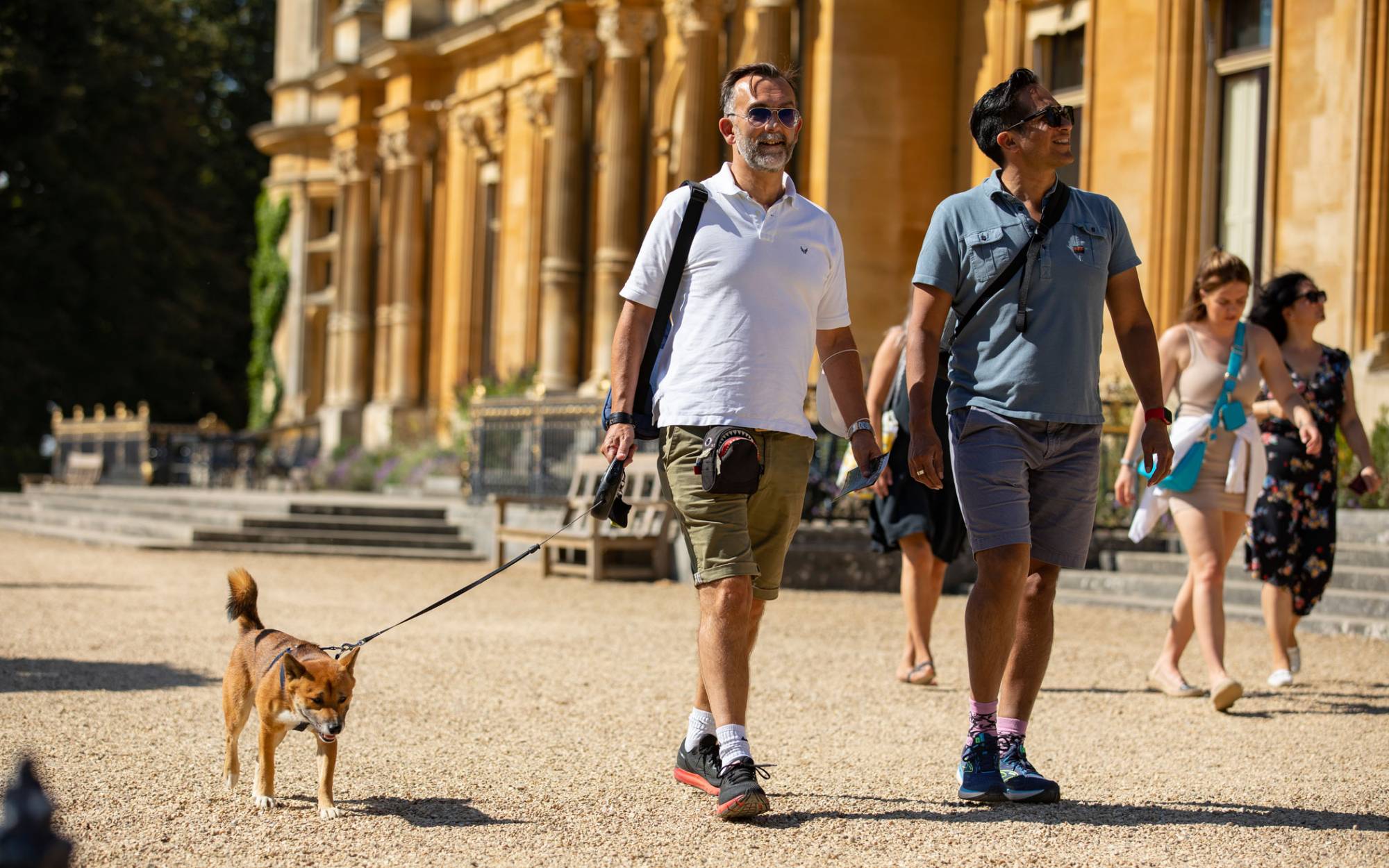 Dogs on the shuttle buses
We now allow dogs on the shuttle buses from the car park to the Manor. Please note the following:
At busy times, when visitors may be standing in the bus aisle, we may ask you and your dog to wait for the next available bus.
If your dog might react to other dogs or people in a contained environment, please can you walk your dog rather than use the bus, to prevent any avoidable interactions.
Please take responsibility for your dog and consider whether using the bus, rather than walking, will be in your dog's best interest.
In the event of a dog displaying any signs of aggression before entering the bus or having boarded, we reserve the right to request that you use the walking path.
Thank you for your understanding and co-operation.
Dogs at Christmas
Well-behaved dogs on short leads are welcome in most outdoor areas with the exception of those listed above.
It can get crowded at peak times and there are lots of lights, cables and speakers at doggy level which may cause your dog distress. We suggest the experience at Christmas might not be suitable for our four-legged friends as the Winter Light trail features moving and sudden lights and sounds.
Note: Dogs are not permitted in the light trail's interactive zone in front of the Aviary.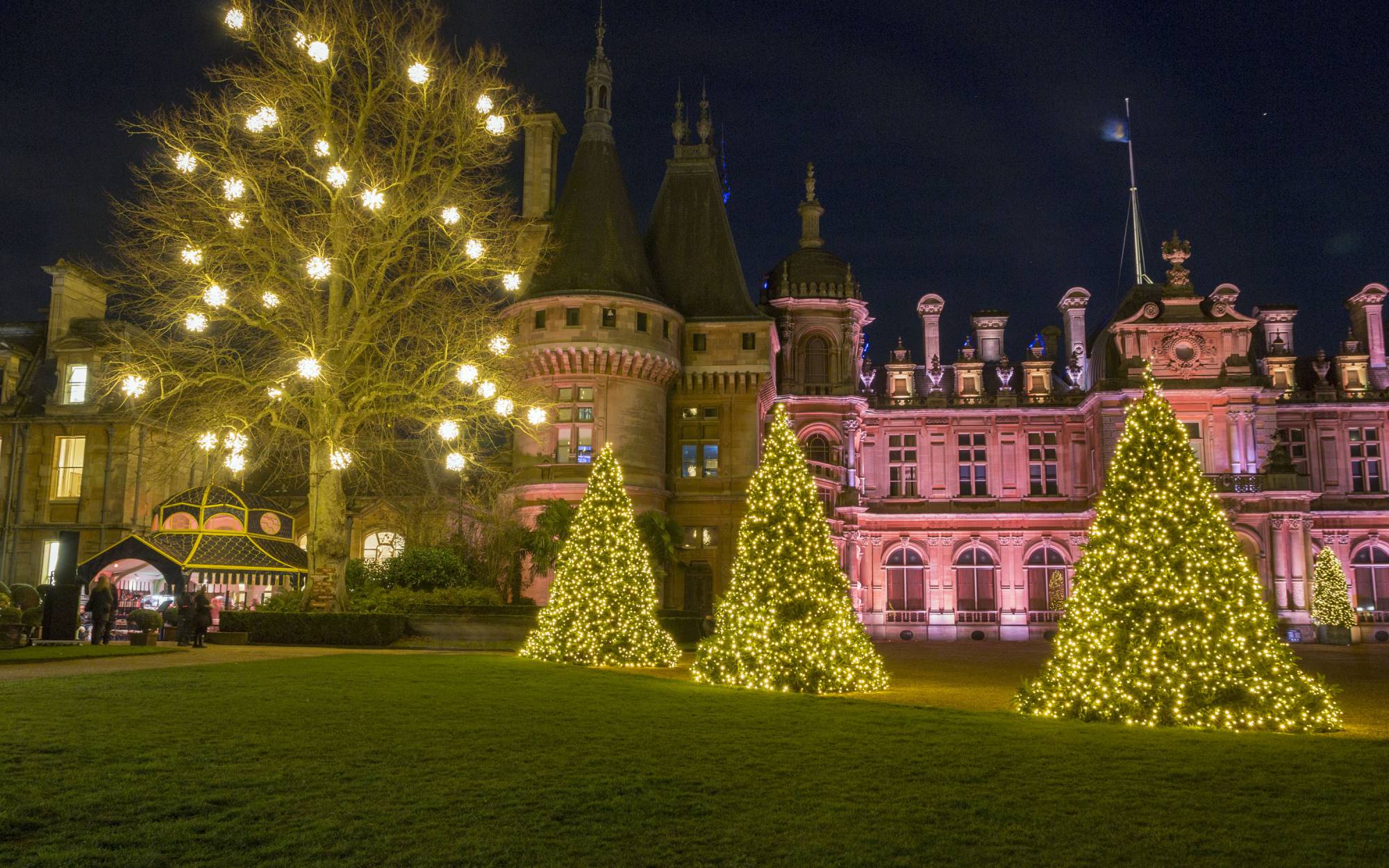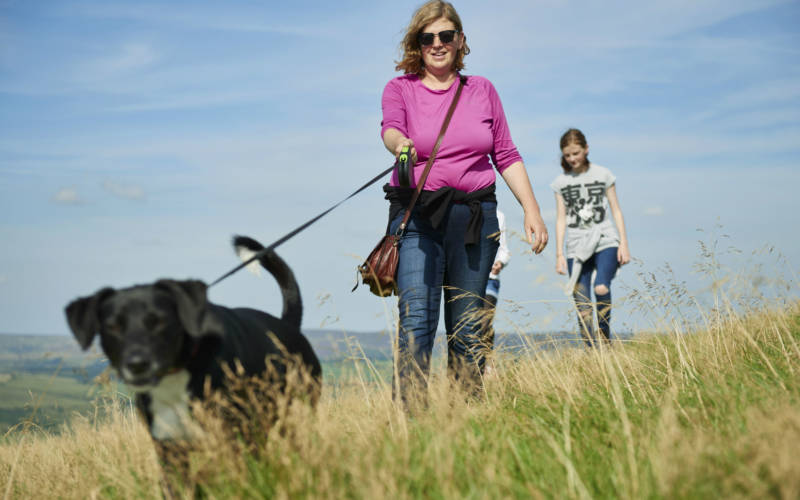 As not all our visitors are dog-loving people and to help protect our livestock and beautiful surroundings, we ask that dog owners adhere to our dog walking policy.

Garden walks
Wellie walk
30 minutes
Difficulty: 2 wellies
Buggy friendly, dog friendly
Starting point: The Stables
Look out for: Diamond Jubilee Wood, North Fountain
Winter garden walk
25 minutes
Difficulty: 2 wellies
Buggy friendly, dog friendly
Starting point: The Stables
Look out for: The Aviary, Cherry Trees, Hellebores, Tay bridge
Baron's walk
30 minutes
Difficulty: 3 wellies
Dog friendly
Starting point: The Stables
Look out for: Terra degli Etruschi sculpture by Stephen Cox, Pulham Rock grottoes
Skylarks nesting in Diamond Jubilee Wood
Skylarks are ground-nesting birds, with a breeding season running from April to August. We would ask if you are walking in the wood during these months to please keep your dog on a lead.
Wider estate walk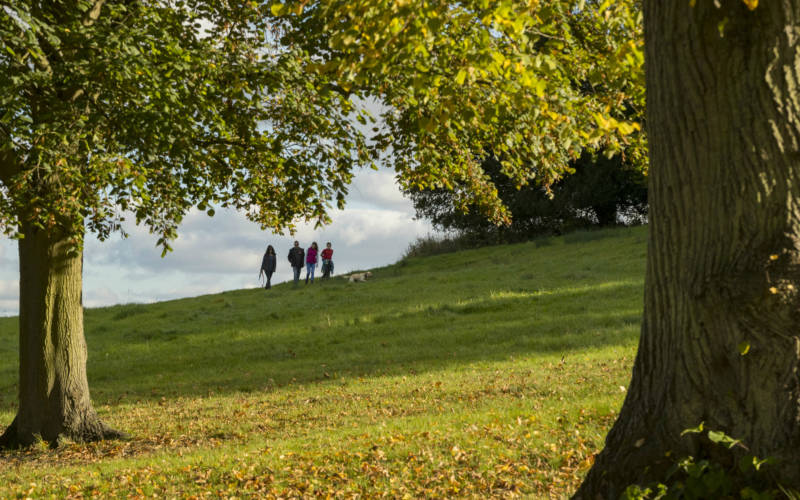 Windmill Hill walk
1 hour
Difficulty: 5 wellies
Mainly on public footpaths and has some uphill sections
Dog friendly
Starting point: Car Park
Look out for: Millennium Avenue, Windmill Hill, Flint House
Use our online navigation for the walks or download our walks map in advance.
Dog friendly pit stops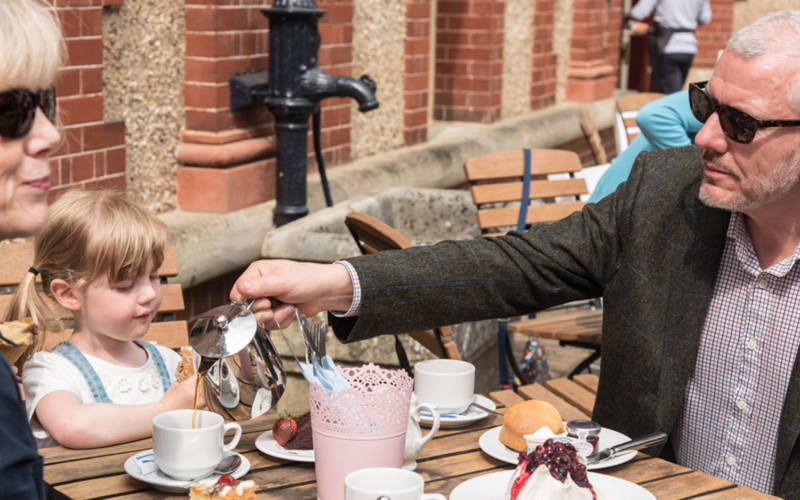 Near the Woodland Playground, the Stables courtyard is informal and ideal for dog owners and families. A short walk from the Manor, with a food and drink kiosk and outdoor seating. Or grab a snack from the Treaterie.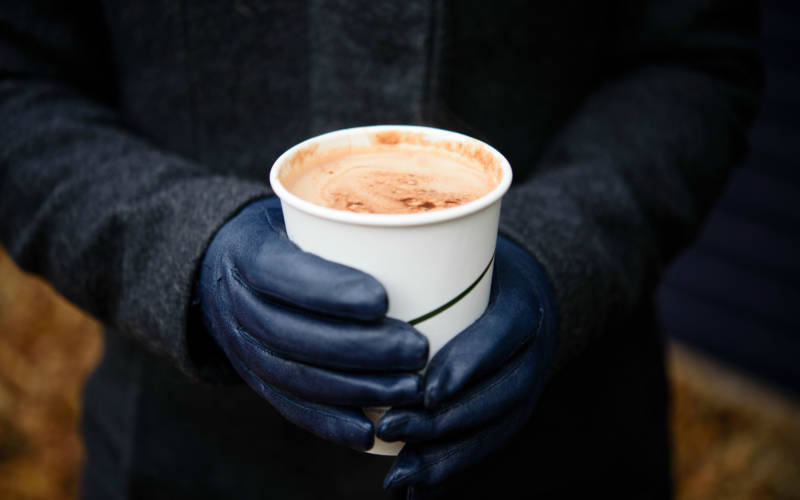 Order food to go from the stables & sit under the terrace. Enjoy hot drinks, homemade soup and seasonal snacks.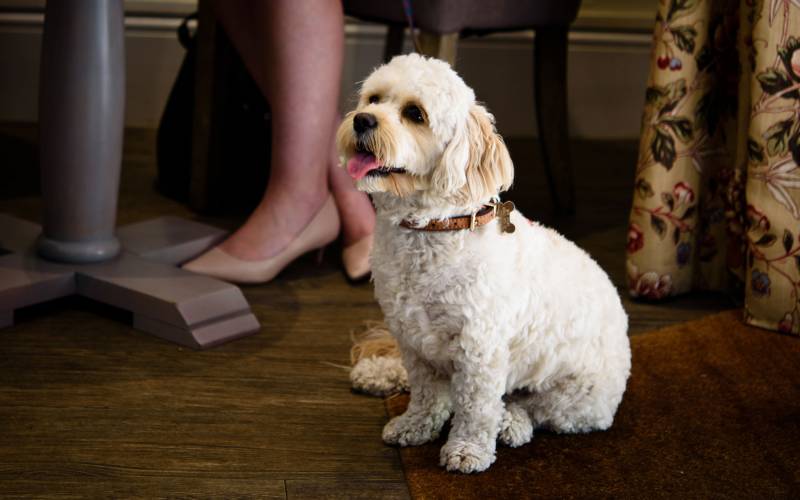 Open all year round

If you would like to dine with your dog indoors, you're very welcome to in the bar area of The Five Arrows. Dog treats and attention are always on the menu at the hotel, and you can even enjoy a stay with your four-legged friend.