Groups & travel trade
Waddesdon hopes to be able to welcome groups and overseas visitors again soon.
Visiting Waddesdon in 2021
We know a number of agents are keen to make reservations for visits in 2021. We have yet to finalise how we will  safely open the house and restaurant to group visitors. To receive all new information about group visits to Waddesdon please subscribe to our e-newsletter mailing list.
Subscribe to news about groups and travel trade at Waddesdon >

or call 0844 412 4650 (Note: this number charges 7p per minute)
See some of our highlights
'Every aspect of a day out at this attraction reflects quality. Staff continue Ferdinand de Rothschild's tradition of excellent hospitality by providing a first class visitor welcome, removing any possibility of threshold fear created by this magnificent home in the style of a French Château.'

Judge's comments, VisitEngland Awards for Excellence 2017

We know that most groups want to eat together and to ensure this is possible we offer a range of advance booking options for groups in our atmospheric Manor Restaurant.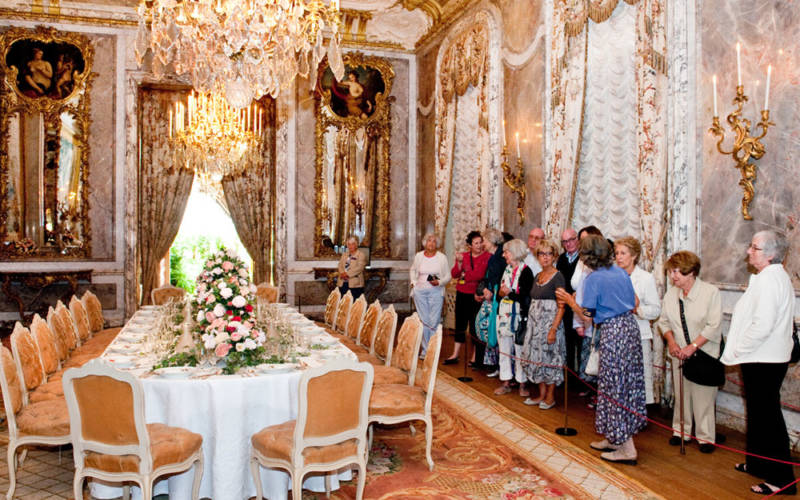 Uncover one part of the house in more detail, such as the ground floor, first floor & Bachelors' Wing'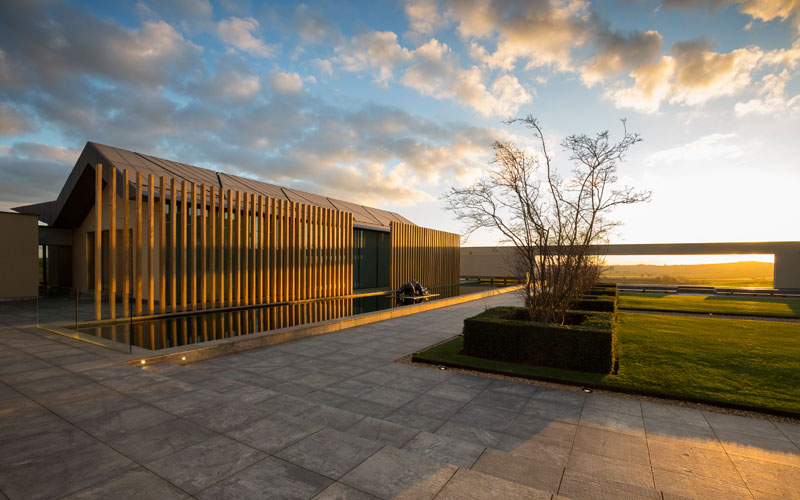 Visit the architecturally-stunning Rothschild Archive and Flint House on the Waddesdon estate. Includes grounds entry to the Manor.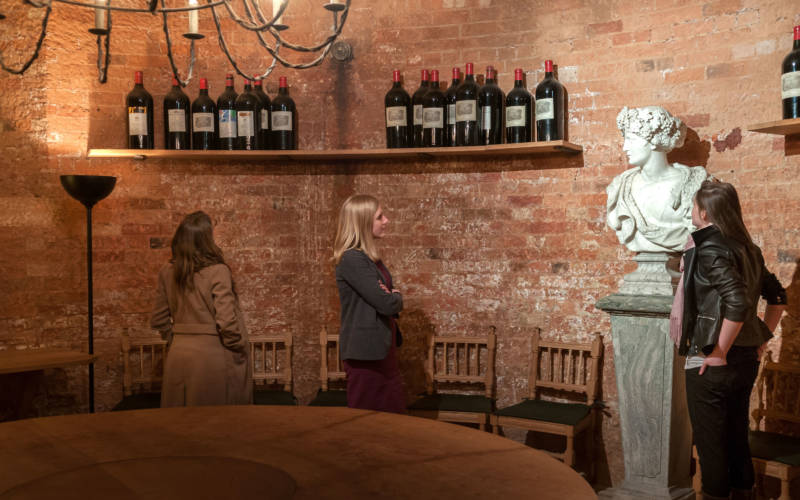 Tastings of two or three Rothschild wines available. Tutored and bespoke wine tastings on request.
Awards & partners
We're delighted to announce we have won Best Christmas Experience 2020 at the Group Leisure & Travel Awards.