Groups & travel trade
If you're planning a group visit to Waddesdon, we can help take care of all the little details. All our group information is based on 15 or more people attending.
See some of our highlights
Group admission & prices
To get the group visit rate, your group needs to be 15 or more people, paid in total 28 days before your visit. Gardens reopen Wed-Sun, 1 Feb – 22 Mar 2020. House and Grounds reopen 28 Mar – 1 Nov 2020.
Grounds
Group adult ticket £9. Group child ticket £4.50. National Trust & Art Fund members free.
House & grounds
Group adult ticket £18. Group child ticket £9. National Trust & Art Fund members free.
Multimedia guide
£3, available on the day on a first-come first-served basis. In English, French, German and Mandarin.
How to contact us
Our  group bookings team are always happy to help. Please get in touch.
By phone: 01296 653209
By email (Mon-Fri, 10am-5pm):
[email protected]
By post to:
Waddesdon Manor, Aylesbury, Bucks HP18 0JH
Full payment must be made 28 days in advance of your visit for everything booked.
You can pay by: Credit/Debit Card, over the phone. Bank Transfer (BACs). Pro Forma on request. One cheque made payable to 'The Rothschild Foundation'. Please post for the attention of group bookings.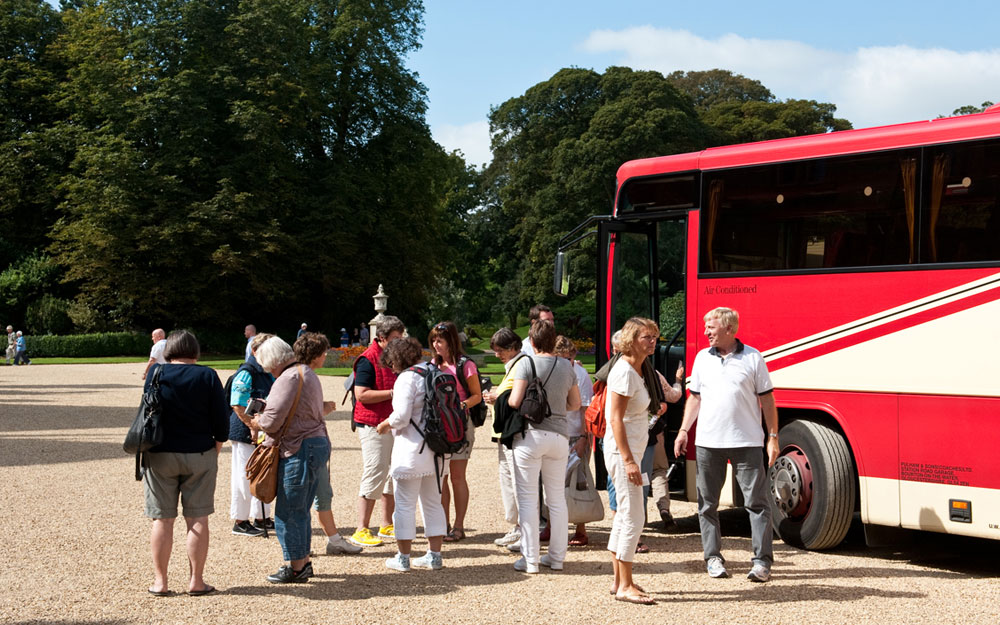 By coach
Your coach will be directed to the North Fountain to park (100m from the house front) where a Visitor Services Assistant will greet you with your pre-booked tickets.
By car
After parking, go to the Welcome Pavilion where the organiser will collect your pre-booked tickets before boarding the Waddesdon bus to the North Fountain (100m from the house front).
Mobility assistance
Our mobility assistance vehicle, with space for up to 7 passengers, runs from the North Fountain to the front of the house when we're open to help the less able walkers.
'Every aspect of a day out at this attraction reflects quality. Staff continue Ferdinand de Rothschild's tradition of excellent hospitality by providing a first class visitor welcome, removing any possibility of threshold fear created by this magnificent home in the style of a French Château.'

Judge's comments, VisitEngland Awards for Excellence 2017

We know that most groups want to eat together and to ensure this is possible we offer a range of advance booking options for groups in our atmospheric Manor Restaurant.
Enhance your group visit with a presentation, wine tasting or tour. Speak to our Box Office about booking, tel: 01296 820414.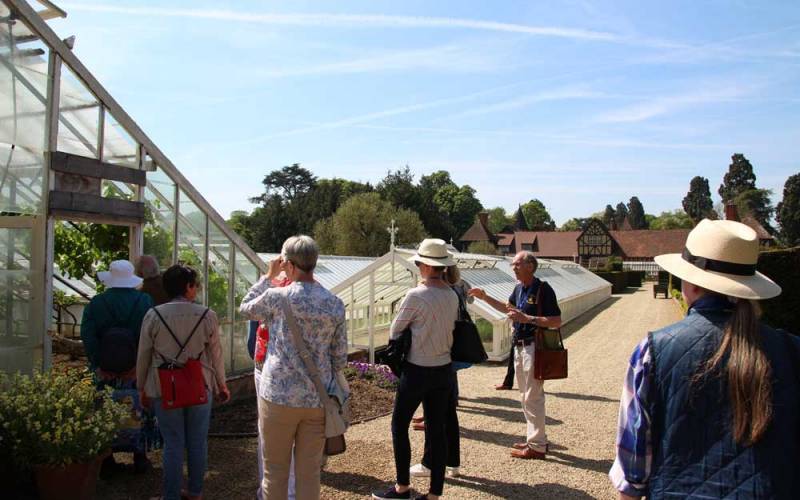 Wednesdays from Feb 2020
The Rothschild family's hitherto private family garden, Eythrope in Buckinghamshire, has opened its doors to a limited number of groups from Feb 2020. Tour includes two course lunch or afternoon tea in the Manor Restaurant.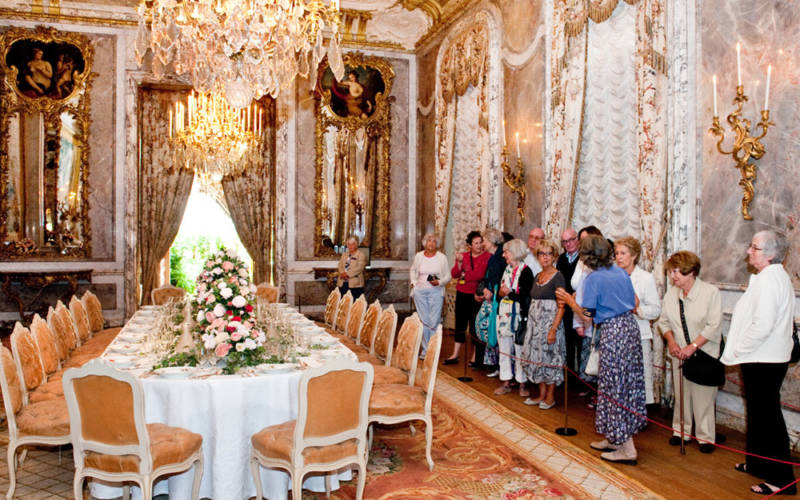 Uncover one part of the house in more detail, such as the ground floor, first floor & Bachelors' Wing'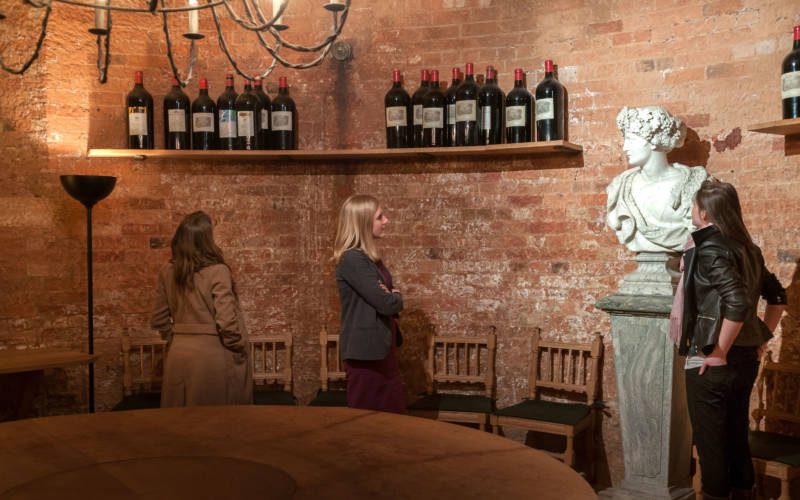 Tastings of 2 or  3 Rothschild wines available. Tutored and bespoke wine tastings on request.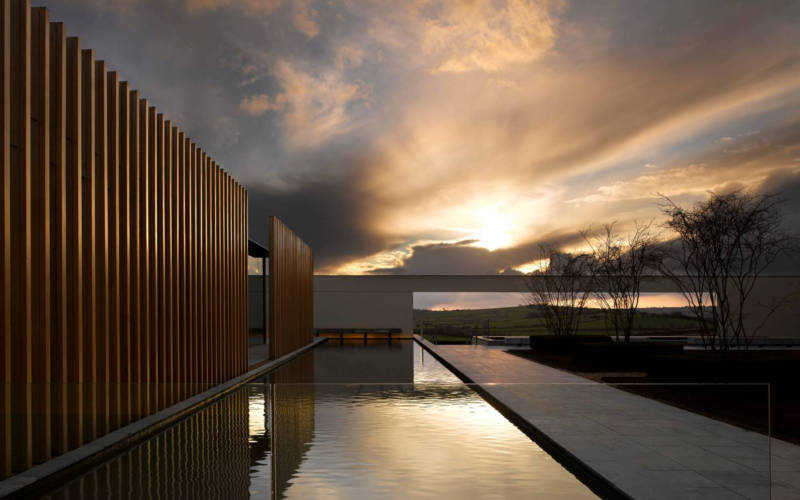 Visit the architecturally-stunning Rothschild Archive and Flint House on the Waddesdon estate. Includes grounds entry to the Manor.
Awards & partners
We're delighted to announce we have won 'Best Christmas Experience' at the Group Leisure & Travel Awards 2019.