Flint House
Winner of the RIBA House of the Year Award in 2015, the Flint House was commissioned by Lord Rothschild and designed by Charlotte Skene Catling of Skene Catling de la Peña.
In the form of an elongated, stepped wedge, Flint House sits in the heart of the Waddesdon Estate, on a chalk seam that runs from Norfolk to Dover. It was exploring this geology which inspired the architect, Charlotte Skene Catling, to create a building clad in flint which seems to erupt from the surrounding earth. The flints, knapped by hand by Sussex flint-workers The Flintman Company, are graduated in colour, steely grey at ground level rising to smooth white chalk blocks at the top.  Facing the main building is a similarly stepped, smaller annex.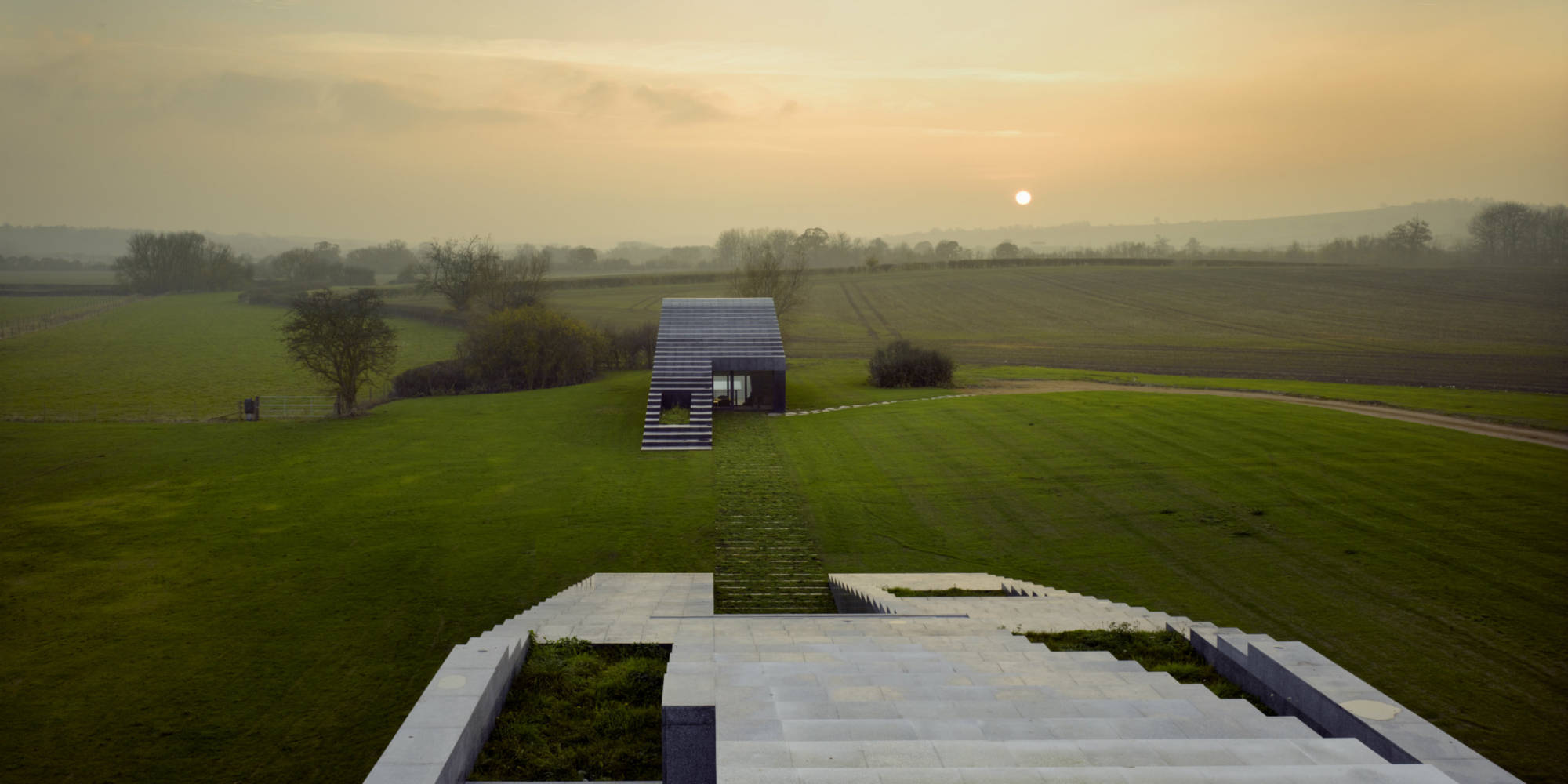 The interiors of the house were designed by David Mlinaric. The building is now managed by the Rothschild Foundation as part of Waddesdon, alongside the other contemporary building for the Manor's Archives at Windmill Hill.  It is used to house people working on or with Waddesdon and is open to the public at specific times and can also be booked for private group visits. Please contact the Collection department for more information.
Private events and corporate entertaining
We are now organising private tours and exclusive private dining for up to 20 guests within this unique property.
Contact our private events team to find out more.