Gardens
Originally designed as a pleasure ground for Baron Ferdinand's guests staying at the Manor, the gardens are now enjoyed by visitors for their beauty and calm.
Looking good in the garden right now: Spring bedding in flower, Snakes Head Fritillary at the bottom of Daffodil Valley, Hyacinths on the North Front
Glimpse the gardens on film
The gardens were the vision of Baron Ferdinand de Rothschild, who created the Manor at the end of the 19th century. What began as a bare hill in 1874, is now an exceptional example of Victorian horticulture including formal gardens, trees and walks.
Watch this short video to see highlights throughout the changing of the seasons.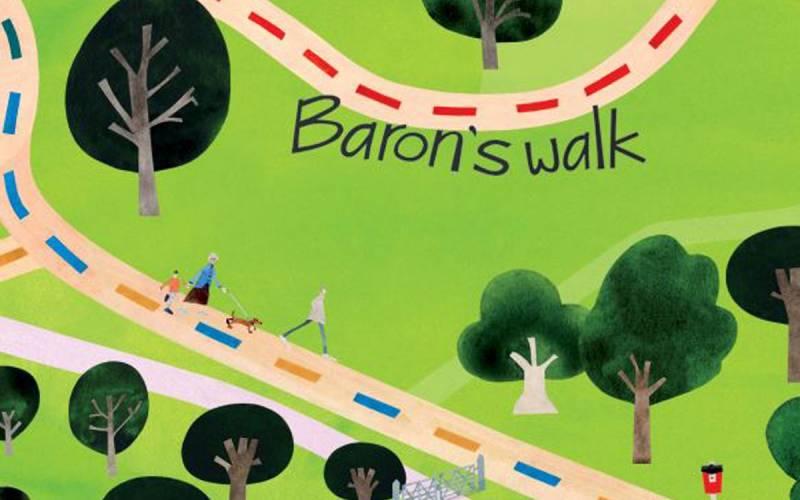 On arrival buy one of our doubled-sided illustrated maps. On one side a mindfulness map designed by artist Bek Cruddace highlights peaceful spots, and on the other a dog map designed by artist Debbie Ryder, points out all the key areas to enjoy with your dog.
£2 from the Welcome Pavilion