Stables
The Stables Courtyard houses the Coach House Gallery where visitors can enjoy a changing programme of special exhibitions. It is also the focus for many family visits with its access to the Woodland Playground, family-friendly Stables Café, Treaterie and children's activity room.

The building was designed by the same architect who designed the Manor, this time in a French 17th-century style. The complex now houses a café, shop and the Coach House gallery. In the centre of the courtyard is a bronze horse by Edgar Boehm, believed to be the Duke of Wellington's charger, Copenhagen.
Places to eat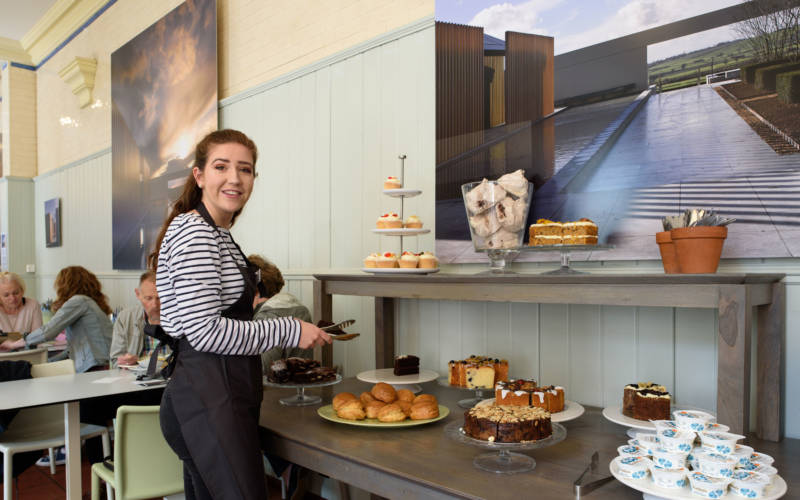 11am-6pm, Wed-Sun, 16 Nov - 5 Jan 2020
The Stables Café is informal and ideal for families. Outside a kiosk in the courtyard also serves hot drinks, snacks and children's lunch boxes. Seating also available outdoors, undercover, with warm blankets and sheepskins to snuggle under.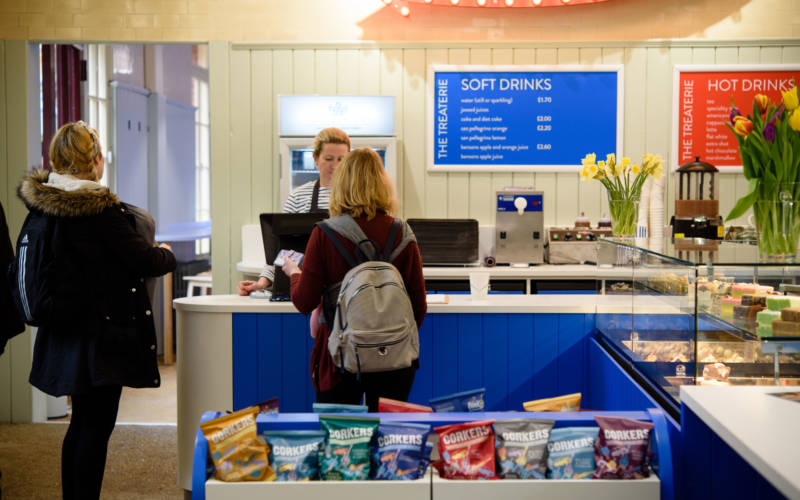 11am-6pm, Wed-Sun, 16 Nov - 5 Jan 2020
The perfect place for a treat. A child friendly space located in the Stables courtyard with a light, airy decor and plenty of seating inside. Or choose to sit outside with covered seating and blankets.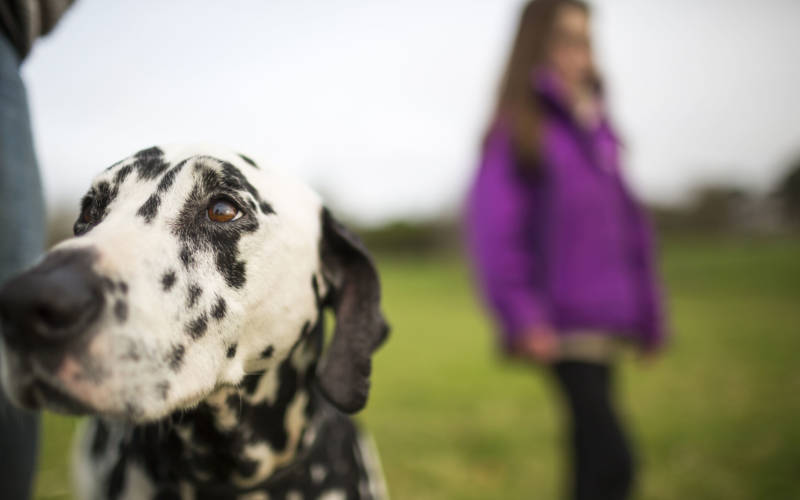 Dogs are allowed anywhere in the grounds except for the Aviary, Parterre and Woodland Playground. Please stick to our doggy do's and don'ts when visiting.
Find out more
Open 11am-6pm, Wed-Sun, 16 Nov – 5 Jan 2020
Our Woodland Playground near the Stables winds through the trees, making the most of the natural environment to create a magical area to play.
There's something for everyone up to the age of 14 in our playground. Little ones can play in safety at the bottom of the hill, with seesaws, swings and plenty of soft bark to land on. At the top of the hill is our bird's nest swing and older children can whizz down a giant contour slide, or clamber over the climbing frames.
Useful to know
our shuttle bus stops at the Stables on its circular route. Stay on the bus after the Fountains stop to reach the Stables and wait here to be picked up to go back to the car park or back up to the house
baby-changing and feeding facilities can be found at the Stables
breast feeding is welcomed anywhere on site
high-chairs are available at Stables café
our shuttle buses have space for up to five unfolded pushchairs
under fives can bring small bicycles into the grounds but please keep to the pathways. These can be taken on our visitor shuttle buses