Eat, shop & stay
Refuel in our restaurant and cafés and find fine wines, great gifts and unique pieces inspired by Waddesdon's art collection in our shops. Our Five Arrows Hotel at the gates of the Manor also offers a great place to stay.
Where to eat
We have plenty of places to eat, with seating both inside and out – whether you fancy a light bite, sweet treat, hearty lunch or indulgent afternoon tea.
All the food served at Waddesdon is made in our kitchens. The menus change with the seasons to reflect the best ingredients available. Our dedicated chefs seek out the finest local suppliers and insist on only the freshest, best-quality produce.
Manor Restaurant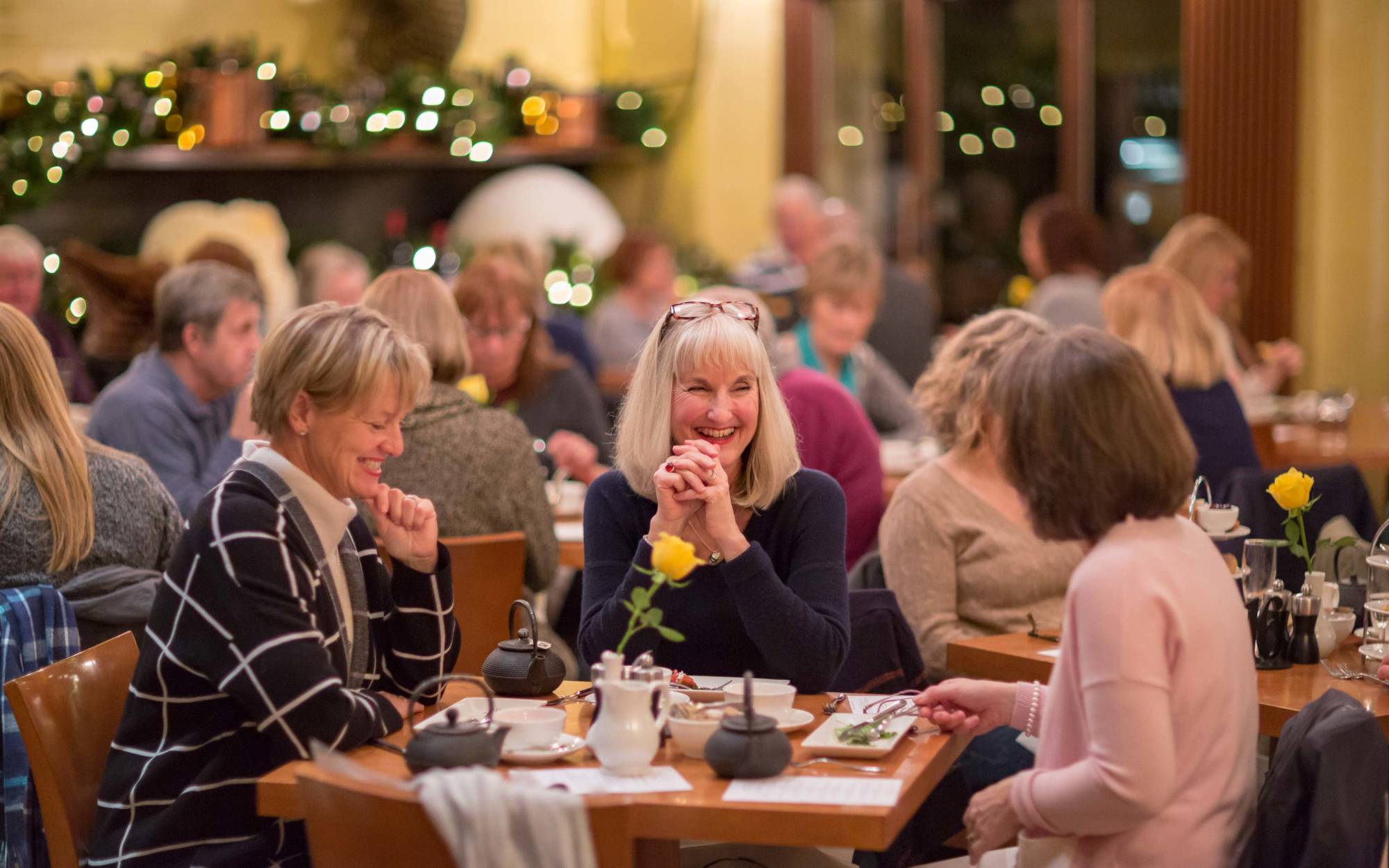 Open 11am-6pm, Wed-Sun, 11 Nov – 2 Jan
Once the Old Servants' Hall, during our Christmas season the Manor Restaurant offers teas, coffees and festive lunch menus as well as a very special afternoon tea menu.
How to book
We recommend booking a table in the Manor Restaurant to avoid disappointment. Table reservations for morning coffee or lunch should be made over the phone on 01296 820414.
For Festive Afternoon Teas and Paddington Children's Afternoon Tea you will need to book and pre-pay, either over the phone or online when booking grounds tickets.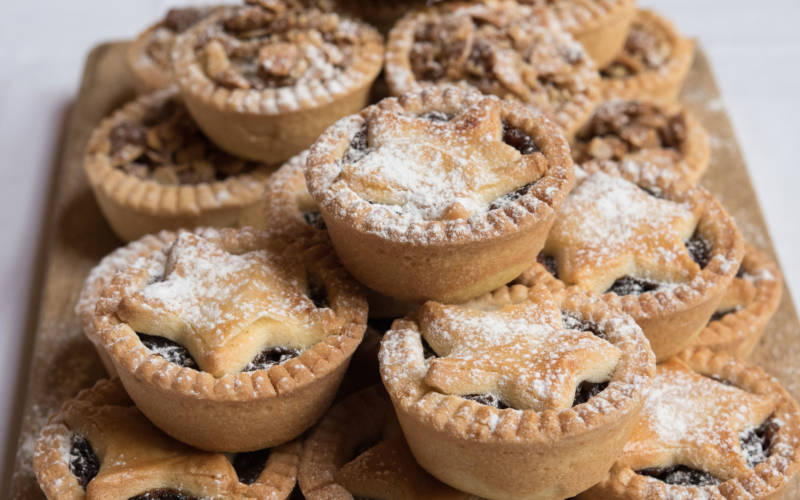 Served from 11am to 12pm
The perfect way to start your festive visit at Waddesdon.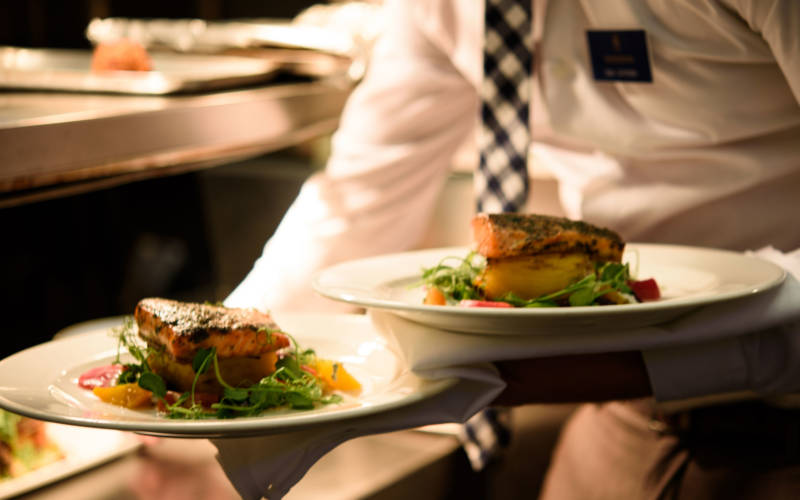 Served from 12pm to 2.30pm
Enjoy a delicious festive lunch in the Manor Restaurant this Christmas.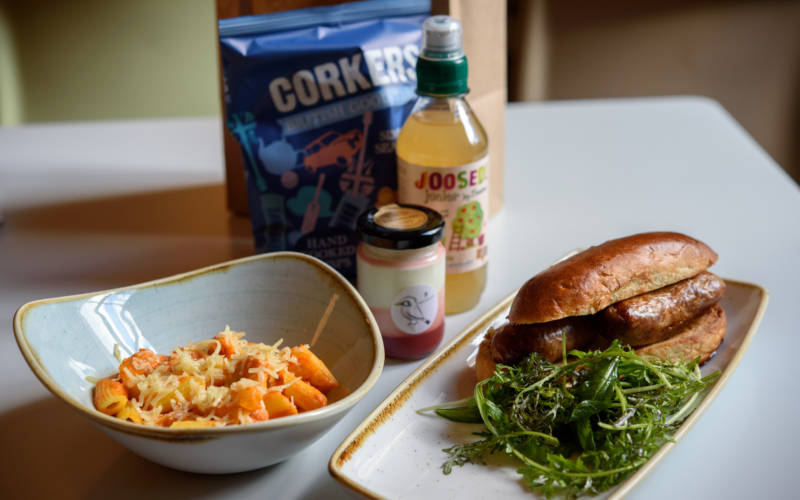 Served from 12pm to 2.30pm
The kid's get their own menu with burgers, bangers, pizza and delicious desserts.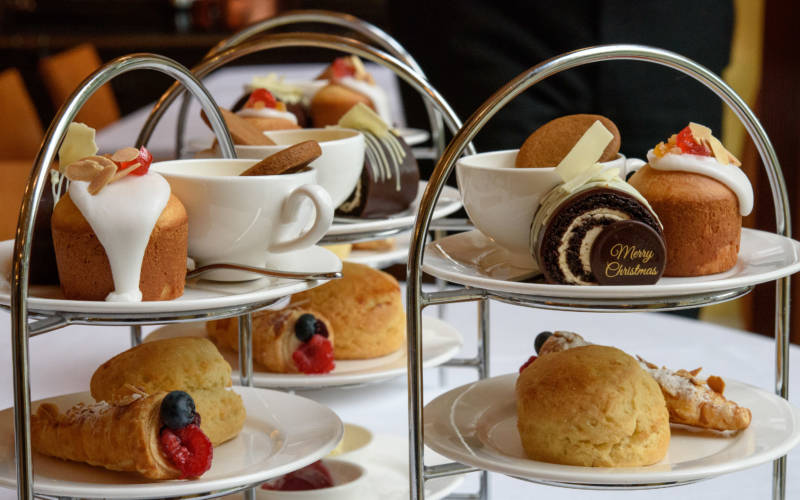 Served from 2.30pm to 5pm
Treat yourself to a sumptuous festive afternoon tea, with a selection of savoury treats and sweet fancies and a glass of prosecco.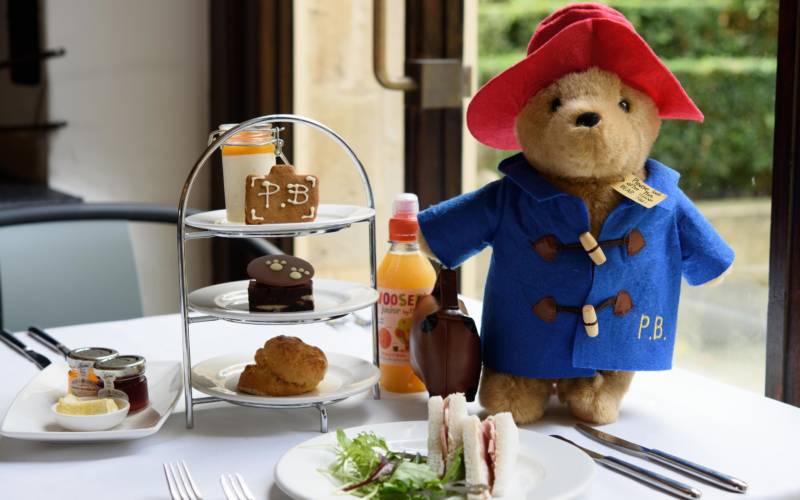 Served from 2.30pm to 5pm
To celebrate the return of Paddington to the big screen this winter, we have created a limited-edition Paddington Afternoon Tea for your marmalade loving cubs (or kids) to enjoy this Christmas.
Paddington afternoon tea menu >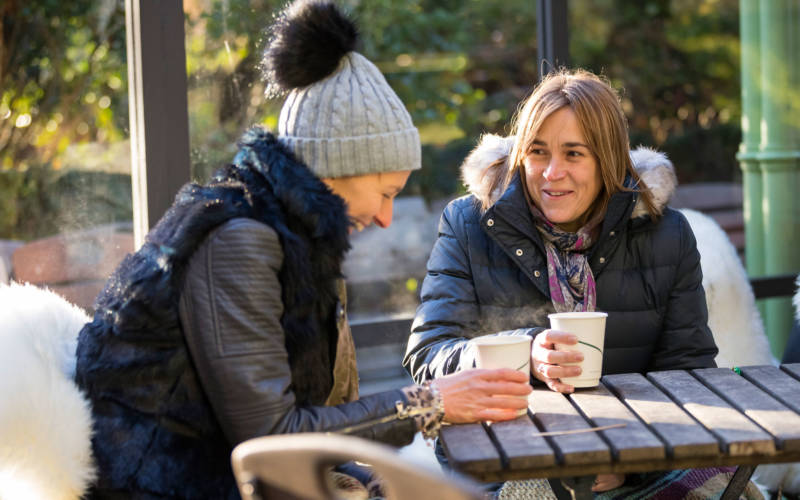 Open 11am-6pm, Wed-Sun, 11 Nov – 2 Jan
Warm up in our heated Terrace, where you will find a selection of light bites including baguettes, soup and mulled wine.
Last orders 5.30pm.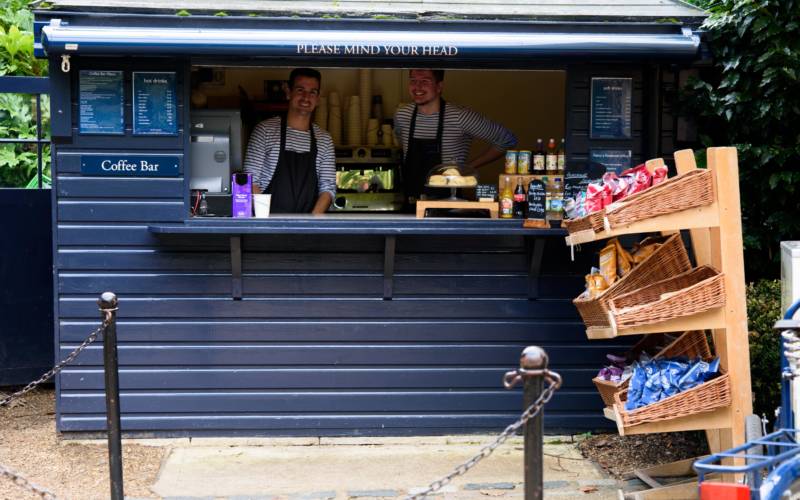 Open 11am-6pm, Wed-Sun, 11 Nov – 2 Jan
Grab a quick snack, freshly made baguette, slice of cake or a hot drink at our kiosk in the Manor Shop Courtyard with covered seating available in the Powerhouse.

Stables Café
Open 11am-6pm, Wed-Sun, 11 Nov – 2 Jan
The Stables Café, near the Woodland Playground, is informal and ideal for families. It's a short walk from the Manor. Housed inside the old stables, painted in light pastel colours, it's furnished with Jasper Morrison air chairs giving a contemporary look against the original features. Outdoor seating and blankets are available in the courtyard too.
Last orders 5.30pm.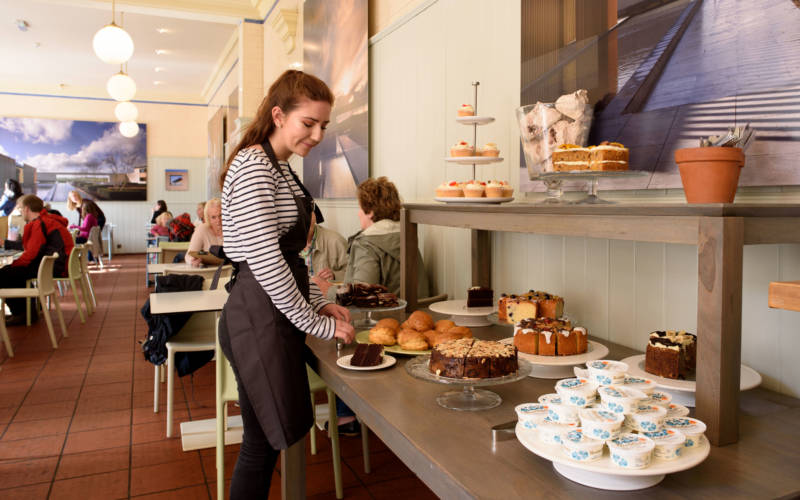 Enjoy a delicious Christmas lunch with a twist! Try the Stables turkey roulade, seasonal club sandwiches, burgers and soups as well as a special children's menu.
Mulled wine, hot chocolates, scones & baguettes are all available for take-away
The Treaterie
Open 11am-6pm, Wed-Sun, 11 Nov – 2 Jan
Based at the former Stables shop in the Stables courtyard with plenty of inside seating. Indulge in waffles, stick waffles and pancakes freshly made in front of you. You can also find delicious artisan ice creams, with festive flavours including Christmas Stocking and Baileys, cupcakes, macarons, fudge, sweets and hot drinks.
Last orders for Waffles 5pm, Stick Waffles 5pm, Pancakes 5.30pm.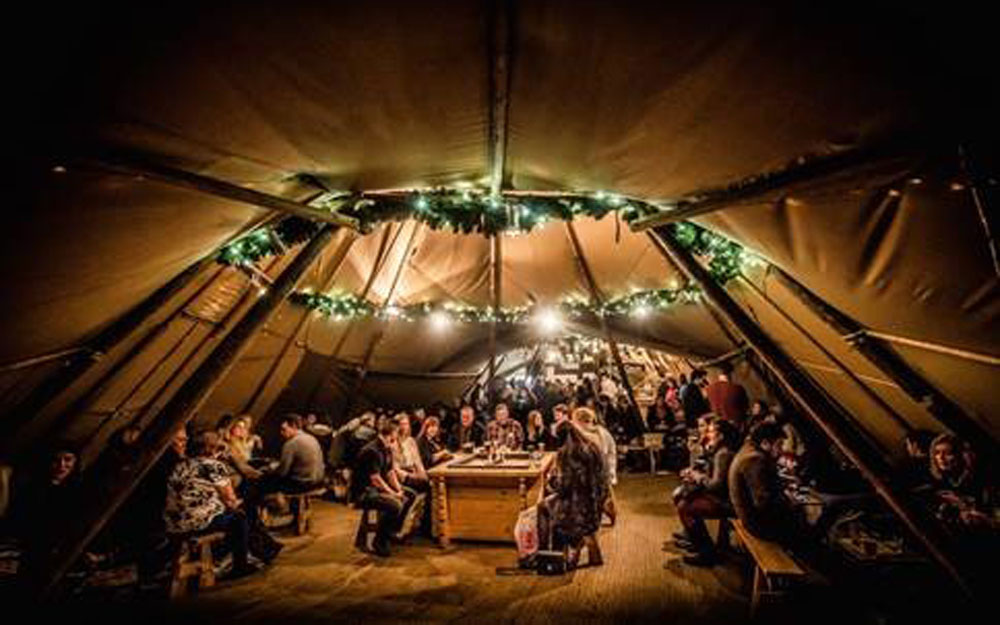 Open 11am-6pm, (last orders 5pm) Wed-Sun, 11 Nov – 2 Jan
Located at the top of the Woodland Playground next to the Summerhouse.
Following a successful debut last year, chef Barney Wrobel returns to serve more Middle Eastern inspired street food, hot chocolate, mulled wine and homemade cakes in our cosy Wigwam Café.
Our shops
Find fun and stylish gifts and treats to remember us by.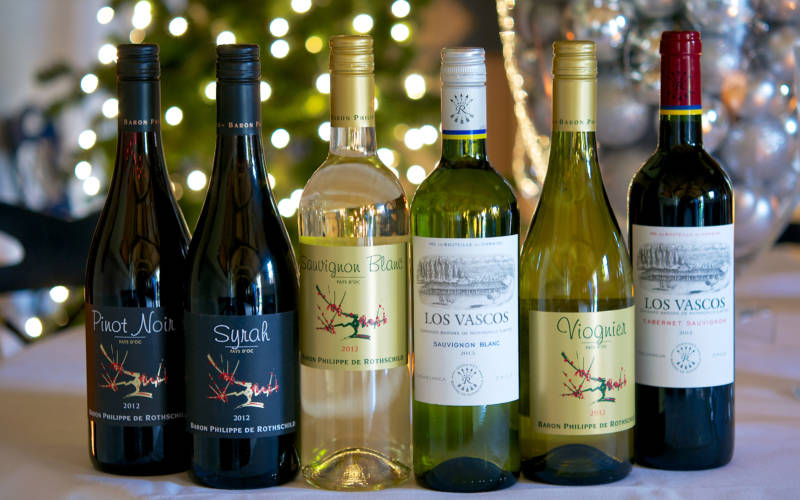 If you can't visit us in person then visit our online shop. With a great selection of unique gift boxes, books, stationery and food items. Together with our impressive range of Waddedson own and hand-picked guest wines. Perfect for Christmas presents.
Five Arrows Hotel & restaurant
Make the most of your festive visit and book an overnight stay on the Winter Light package at the Five Arrows our boutique hotel.
This package includes:
Grounds tickets to Waddesdon
A glass of Prosecco each followed by a delicious dinner in the Five Arrows restaurant (£30 per person from the á la carte menu).
An overnight stay.
A full English or continental breakfast the next morning.
From £165 for a classic double*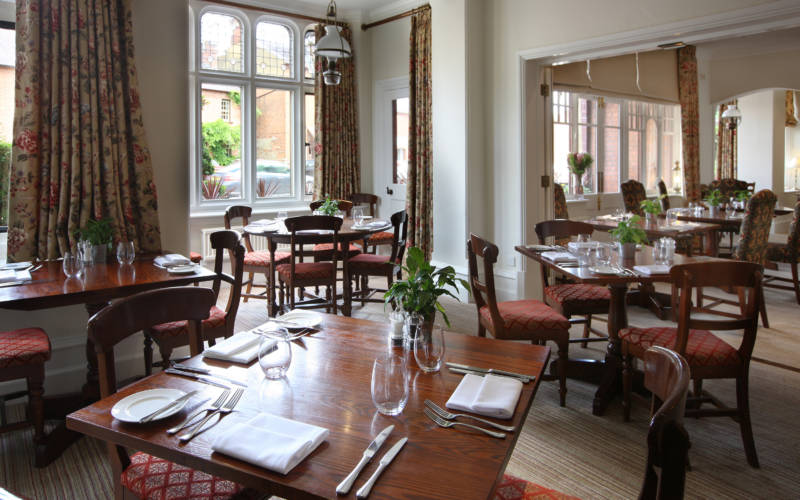 A great alternative choice for Christmas lunch, dinner or a Festive afternoon tea, just a short walk from the gates of the Manor in Waddesdon village.
Book a table online via the Five Arrows OpenTable page.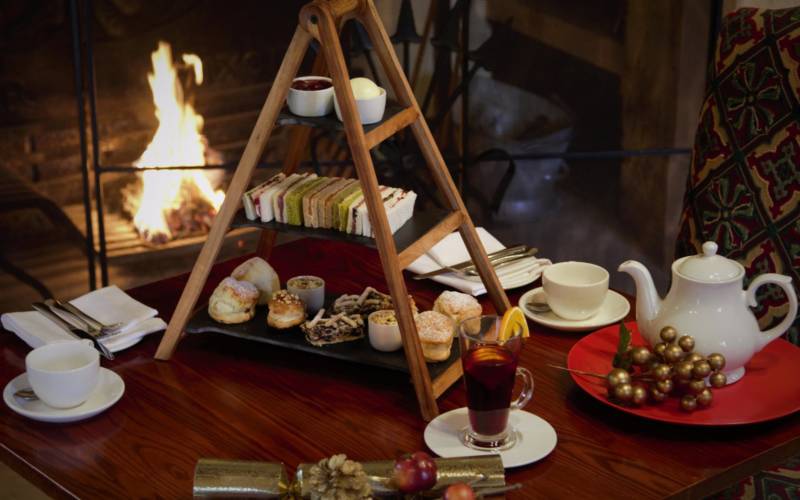 For a limited time only get 20% off Festive Afternoon Tea for Two with a glass of prosecco or mulled wine at the Five Arrows Hotel.
Just £44.80 for two.
Available Sat 11 Nov until Tue 2 Jan.
Served 2 – 5.30pm Mon-Sat, and 3 – 6pm Sun