Aviary garden
Found a short distance from the Manor is the beautifully restored Aviary, surrounded by intricate raised ribbon bedding. Each year in spring and summer we change the plants and colour scheme.
Those who visit us frequently might be surprised at the appearance of some areas of the Garden. We are working with a small dedicated team of gardeners and due to the impact of the pandemic it is taking slightly longer to carry out our bedding changeover. We are working our way back to the usual high standards in some areas of the gardens.
Our garden maintenance over the last year has seen some encouraging conservation benefits. Wildflowers have flourished, and many areas are enjoying a less intensive horticultural approach. This is a new way of gardening for us, and long-term, it will do the garden a lot of good.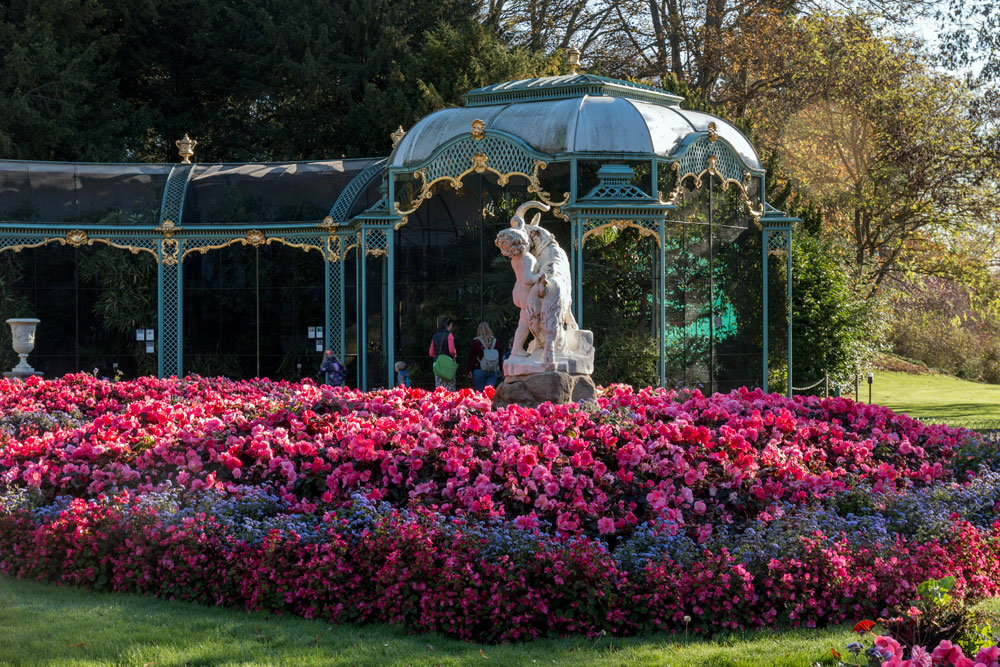 Intricate bedding
The Aviary garden was restored in 2004 to its colourful Victorian appearance with raised ribbon bedding – plants of a single colour and texture planted in tiers or 'ribbons' one above the other.
The bedding scheme is changed twice a year in spring and summer. In spring you're likely to see beautiful displays of coloured tulips, surrounded by smaller bedding plants.
In the late summer this year, look out for bold and colourful planting. The theme will be 'birds of paradise' linking the birds in the Aviary to the garden bedding.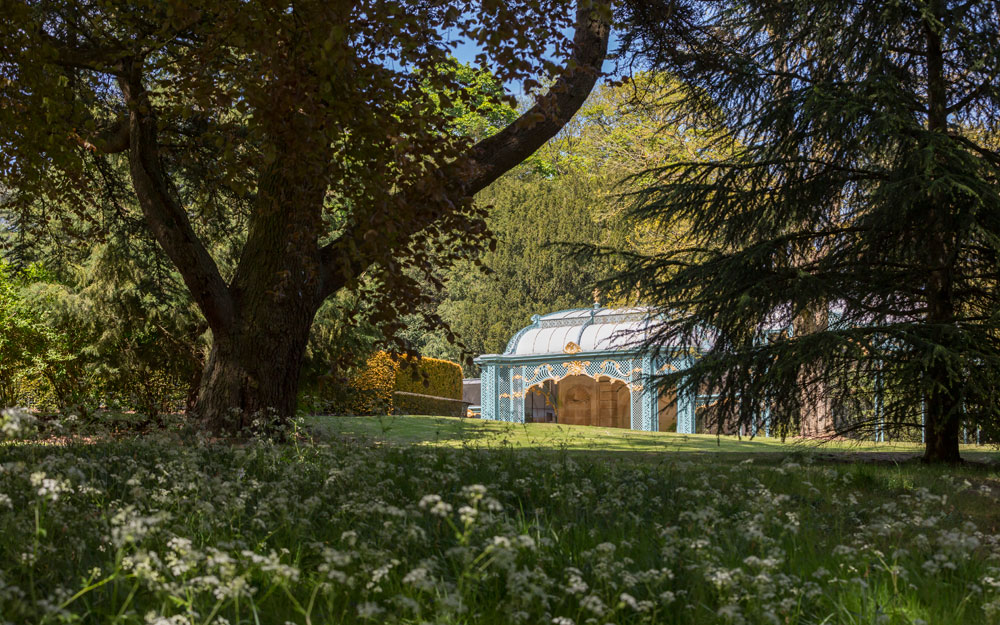 Aviary Glade
This part of the garden is a beautiful wide open space, perfect for picnics and family fun. We also hold some of our larger events in Aviary Glade, such as Colourscape in May half-term, Summer Fest in July and our annual Chilli Fest in September.
Fun fact
We look after over 100 acres of lawn and grassland - the equivalent to cutting 100 football pitches the size of Wembley Stadium.

Mike Buffin, Gardens Manager