Aviary garden
Found a short distance from the Manor is the beautifully restored Aviary, surrounded by intricate raised ribbon bedding. Each year in spring and summer we change the plants and colour scheme.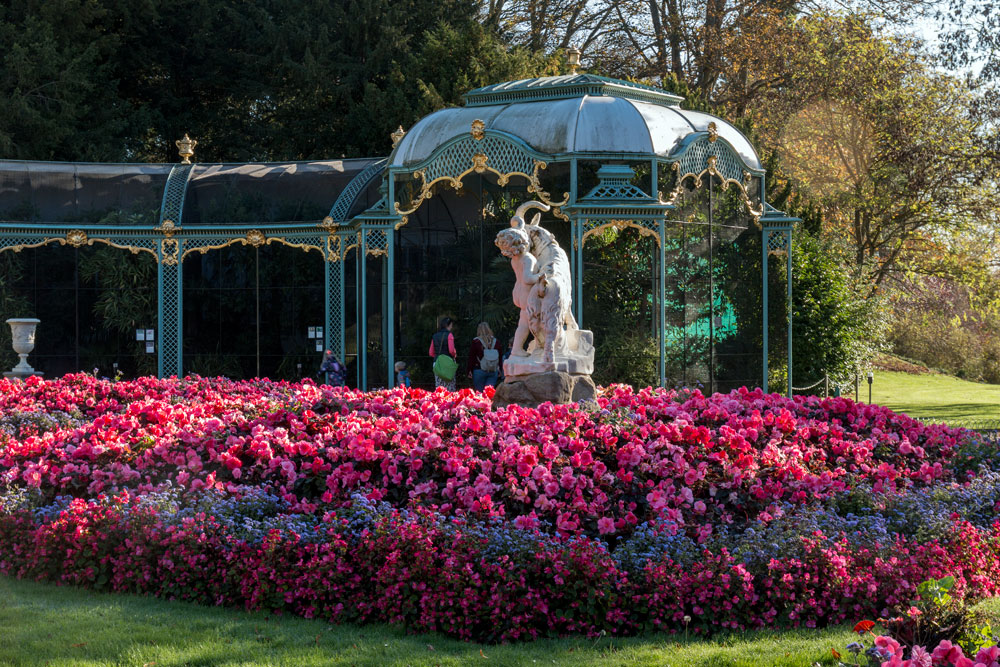 Intricate bedding
The Aviary garden was restored in 2004 to its colourful Victorian appearance with raised ribbon bedding – plants of a single colour and texture planted in tiers or 'ribbons' one above the other.
The bedding scheme is changed twice a year in spring and summer. In spring you're likely to see beautiful displays of coloured tulips, surrounded by smaller bedding plants. In 2019 look out for hues of bronze and gold.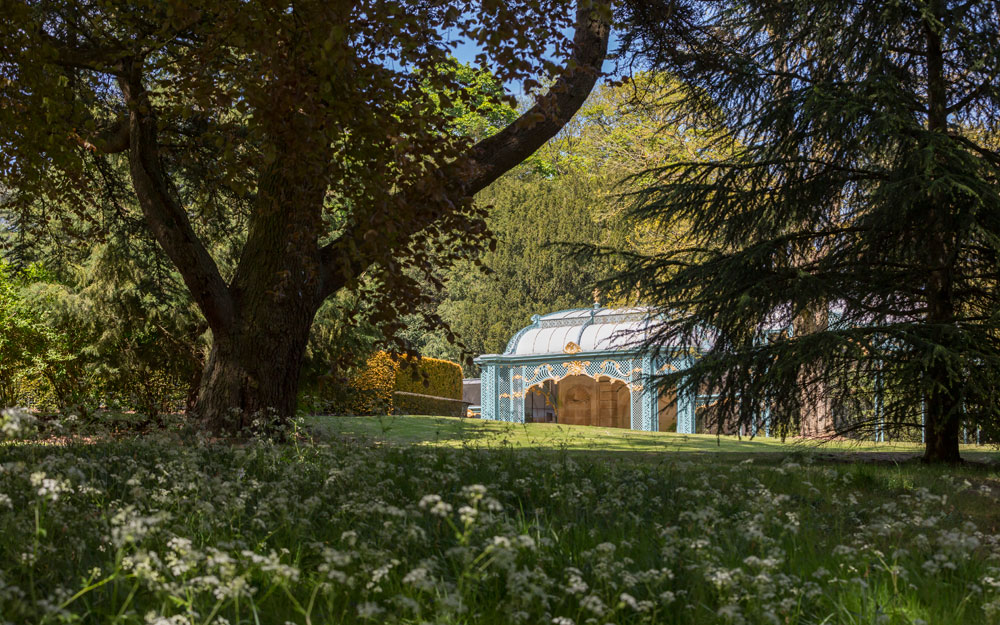 Aviary Glade
This part of the garden is a beautiful wide open space, perfect for picnics and family fun. We also hold some of our larger events in Aviary Glade, such as Colourscape in May half-term, Summer Fest in July and our annual Chilli Fest in September.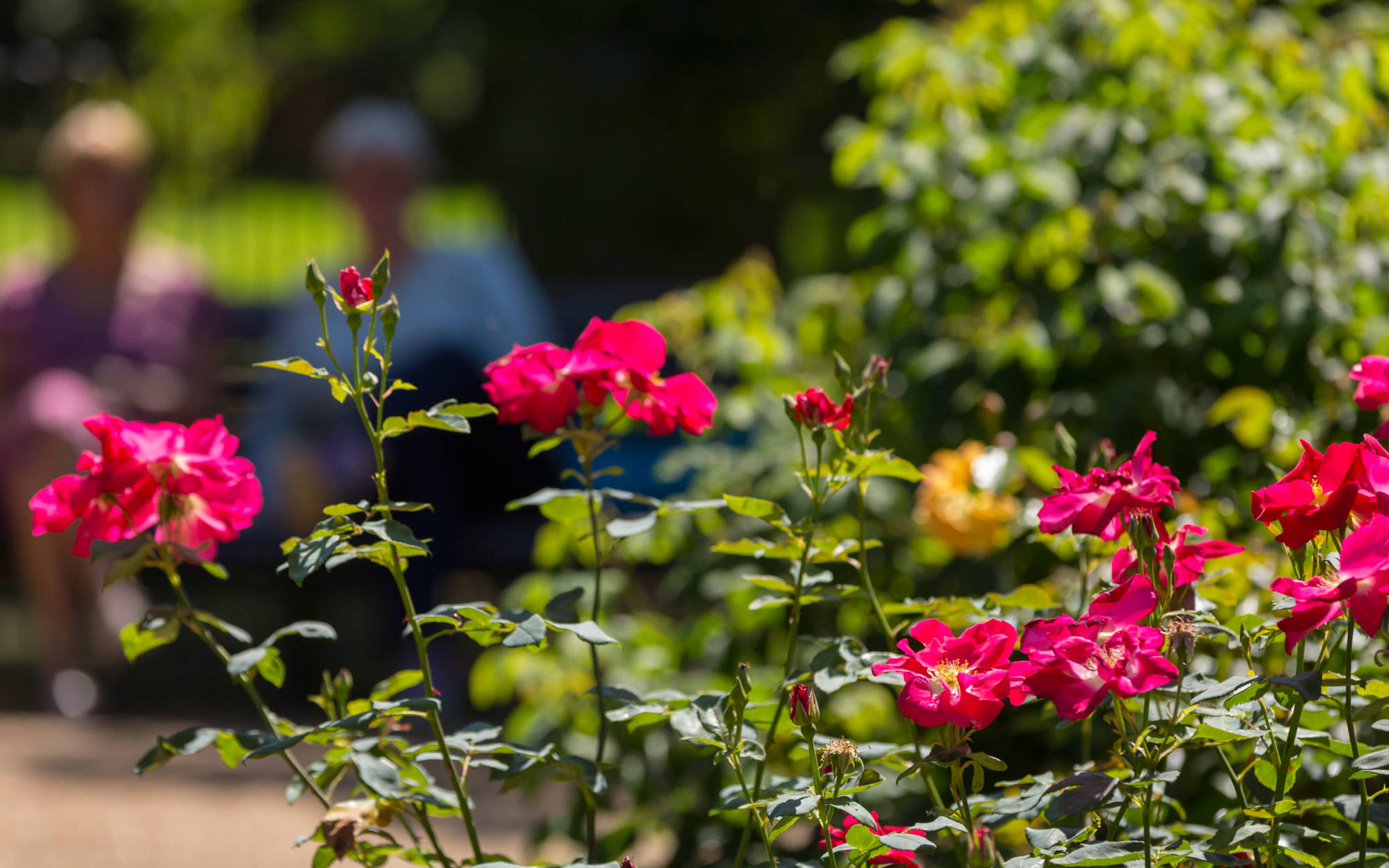 Rose Garden
Beyond the Aviary, you'll find the Rose Garden. Although a rose garden in the grounds is well documented, no evidence of its existence remained. In 2000, a circular garden was created and planted with David Austin roses, selected for their perpetual flowering and scent. One of these roses is the 'Miss Alice', named after Baron Ferdinand's sister who herself was a keen gardener.
Fun fact
We look after over 100 acres of lawn and grassland - the equivalent to cutting 100 football pitches the size of Wembley Stadium.

Mike Buffin, Gardens Manager