Eythrope Gardens
The magnificent gardens at Eythrope were created by Alice de Rothschild (1847-1922) in the late 19th century.
Modestly referring to her 60 acres as her 'little garden', Alice transformed the grounds at Eythrope from what was 'little more than a swamp and a wilderness', into a bountiful garden and park that looked as though they had been there forever.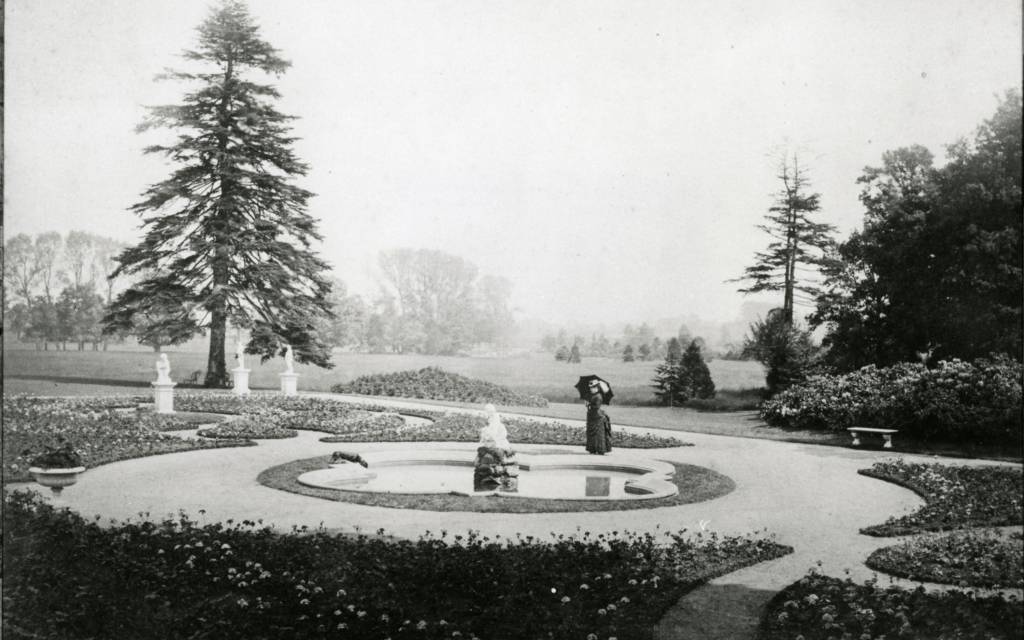 When Lord and Lady Rothschild inherited the estate in 1988, they initiated a large restoration programme for both the Pavilion and the gardens. The redesign of the Walled Garden by Lady Mary Keen and Head Gardener Sue Dickinson, in close collaboration with Lady Rothschild, was the most ambitious project, restoring it to its former late 19th-century glory, complete with glasshouses, fruit trees, a topiary garden, herbaceous borders and vegetable gardens. Now reestablished to its original function of supplying flowers and produce not only to the Manor but also to the Waddesdon estate, the Walled Garden and woodland are accessible to the public through a variety of guided tours.
Beyond the Walled Garden, one of the most prominent features of the park is the arm of the River Thame which was originally enlarged in the 18th century to form a small lake. Seemingly built into a base of a tree, along the river, is a mid-18th-century grotto made of tufa and inset pieces of quartz, complete with artificial stalactites and stalagmites. At the northern end of the lake is a small island with a display of plants around a classical urn, created as a memorial for Lady Rothschild, who died in January 2019. The island is framed by a Pulham rock formation, originally known as the Cascade, with a small waterfall pouring over the artificial rocks.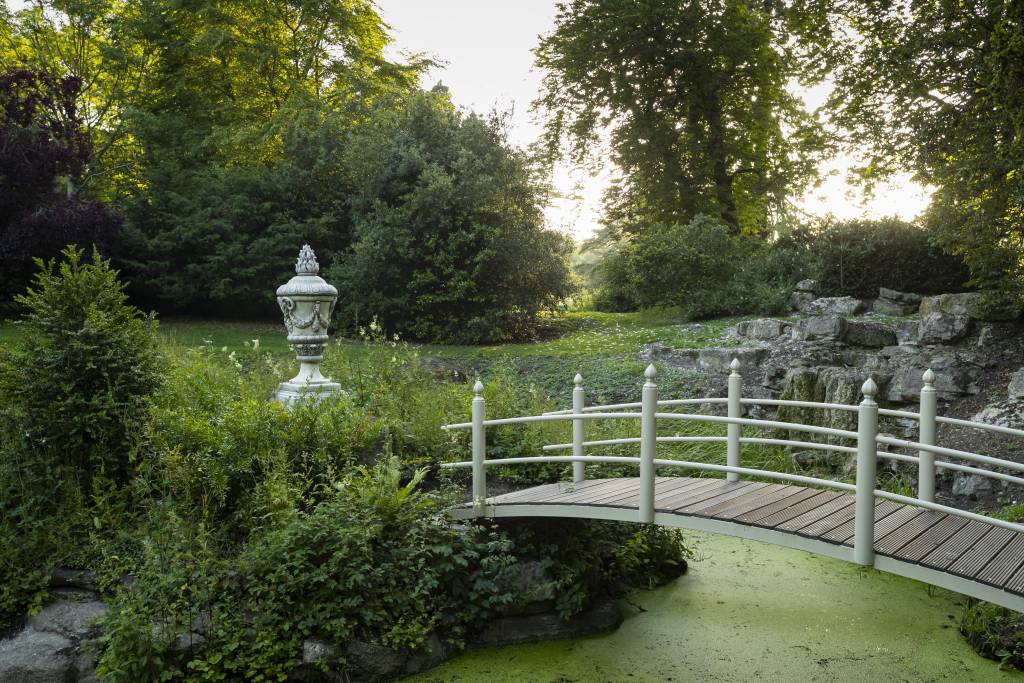 Specimen trees dominate the garden, some of which were planted by Alice but others are over 300 years old. The woodlands beyond offer lovely views and in the winter months, over 70 varieties of snowdrops flower at Eythrope. Lord and Lady Rothschild have also introduced contemporary art into the garden, which has transformed the landscape and infused it with a new dynamism, featuring works by artists Xu Bing (b. 1955) and Alison Read (b.1997). This contemporary art sits brilliantly alongside classical sculptures and a formal Italianate garden with its planted flowerbeds, shrubberies and fountain.