Ghostly figures coming back to life
During the winter months we wrap our outdoor sculptures up in their own special coats. So if you visit the gardens between October and March you are likely to wonder why there are ghostly shapes scattered throughout the grounds!
As we well know, the weather in this part of the world is not always idyllic.  Many of these statues are hundreds of years old and are easily damaged by wind and rain.
During the summer months we run a rolling programme which ensures each statue receives conservation cleaning.  Firstly, a bannister brush is used to sweep away debris (birds tend to be fond of leaving little presents on our lovely statues) and then we wet-clean them using a special kind of toothbrush, which we dip in water mixed with an eco-friendly washing liquid.  Afterwards we rinse away any residue with water and leave the statues to dry in the sun.  During the summer you might find our Conservation Assistants working hard to get them gleaming.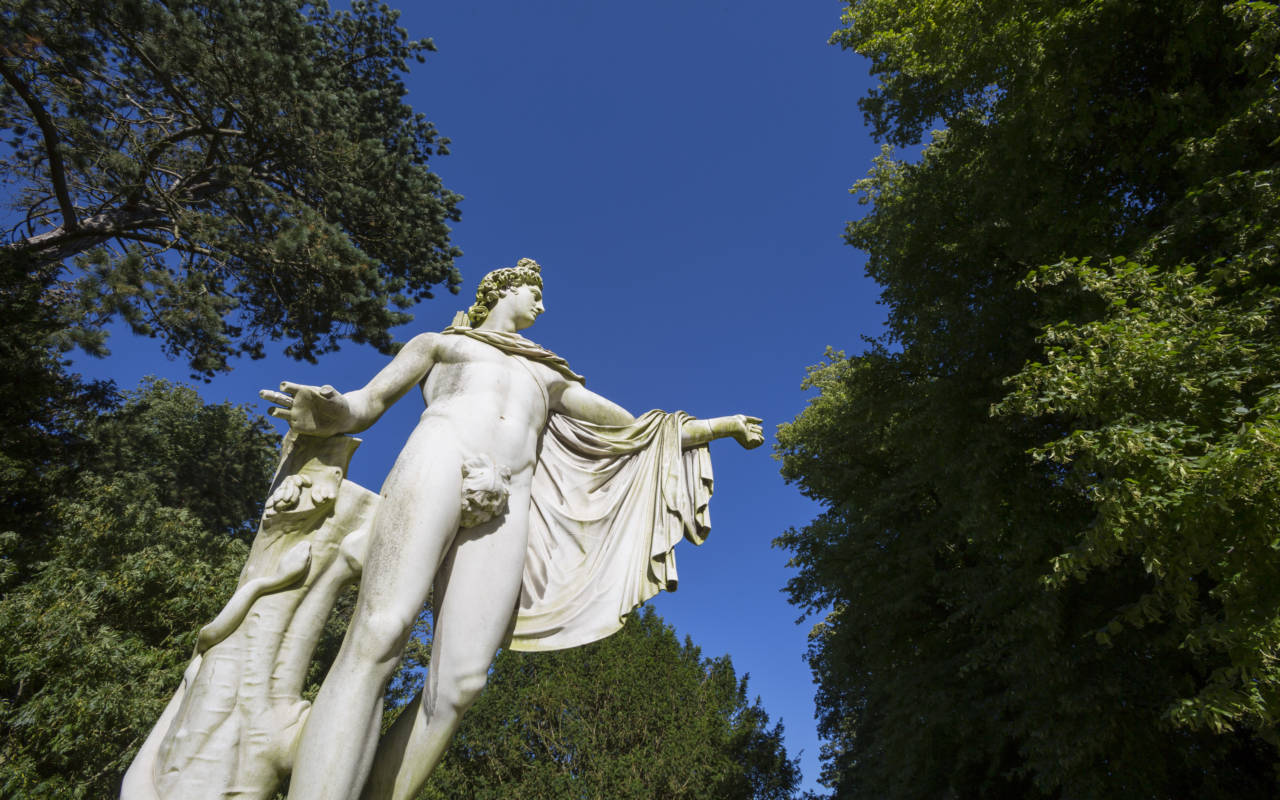 Therefore, to make the best of this hard work we cover the statues during the winter to protect them from the elements.  With spring coming we are gradually de-robing all of them, so you can now see them in their full glory once again!
Search our sculpture collection >
Posted by Emma Gilliland, Digital Producer