Top 5 things to do this autumn
The crunch of leaves, misty mornings, nature's fiery palette, conker fights and hot chocolates. Autumn is rather special, so join us for our top 5 things to do.
1. Enjoy colourful reflections
Double the sculpture, double the trees, double the beauty. As you breath in the crisp autumn air on your walk, make the most out of the outdoor sculpture before they are 'put to bed' for the winter season. Venture towards our Parterre fountain, and see how the autumnal colours shimmer in its reflection.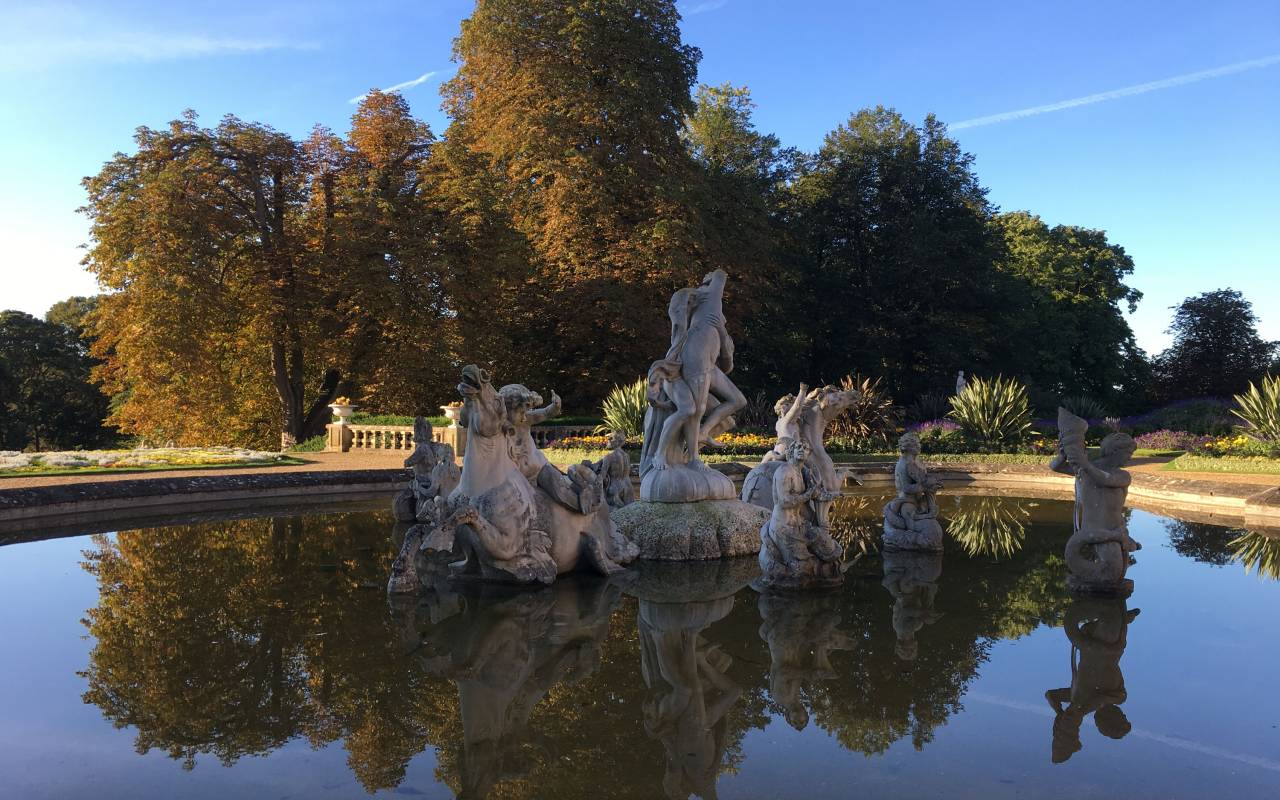 Interested in sculpture?
Listen to our sculpture audio trail here >
2. Discover tremendous trees and delicious food
Do you love misty mornings and the tantalising smell of wood smoke as dusk begins to fall? Join Gardens Manager, Mike Buffin for an autumn trees guided walk through the spectacular hidden corners of the gardens on Sun 20 October 2019. Afterwards tuck into an afternoon tea in the historic Manor Restaurant.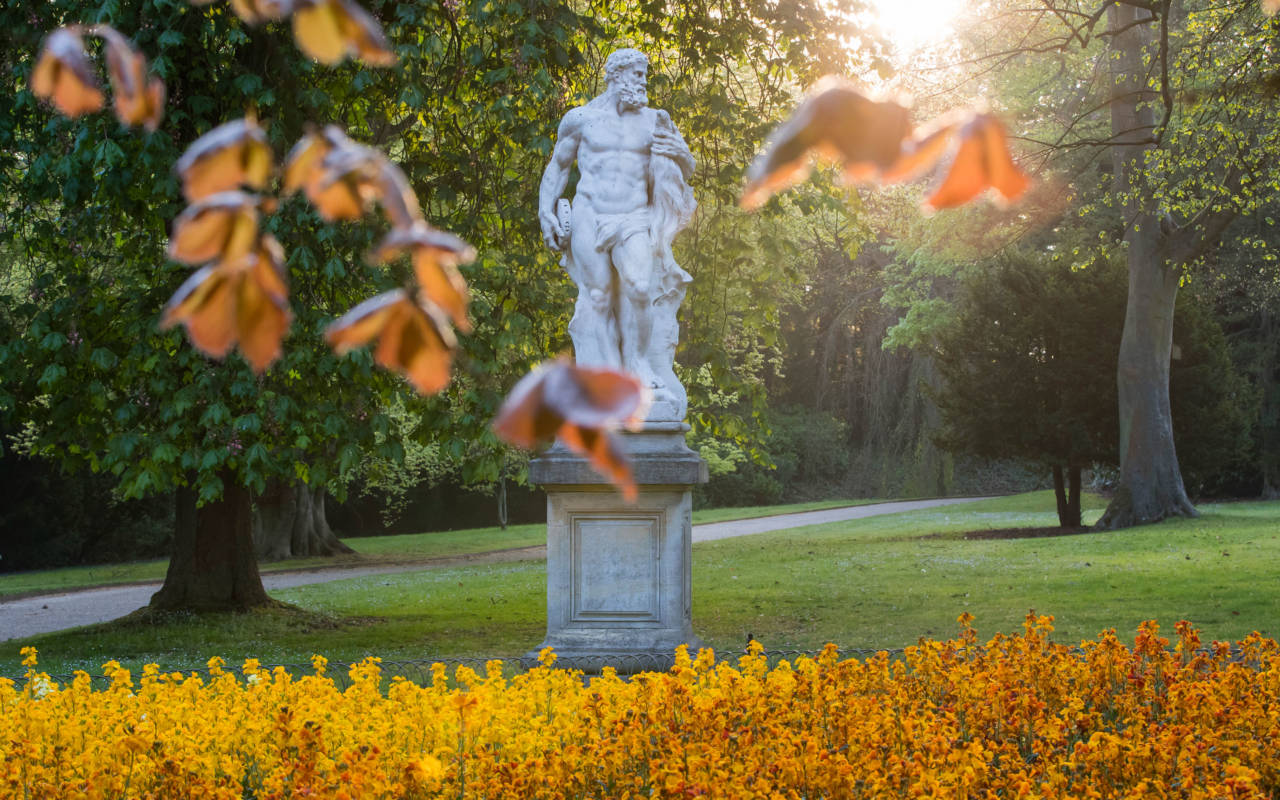 Find out about the autumn trees walk>
3. Wine and dine in style
Join us in celebrating the falling of the leaves with a Taste of autumn dinner in the Manor Restaurant on Sat 26 October 2019. Join us in the wine cellars for gin cocktails and canapés, before enjoying a five course meal with wines in the Manor Restaurant using fruit, vegetables and game sourced from the Waddesdon estate.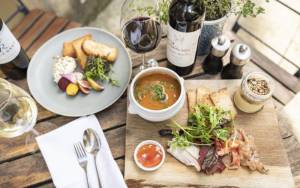 4. Get stuck into Horrible Halloween
Push your limits this October half-term! From stretching with spooky yoga to trying out your creativity by carving a pumpkin, see what spooky activities challenge you this autumn. As the days are getting cooler and the nights longer, celebrate this atmospheric time of year with some spooky storytelling.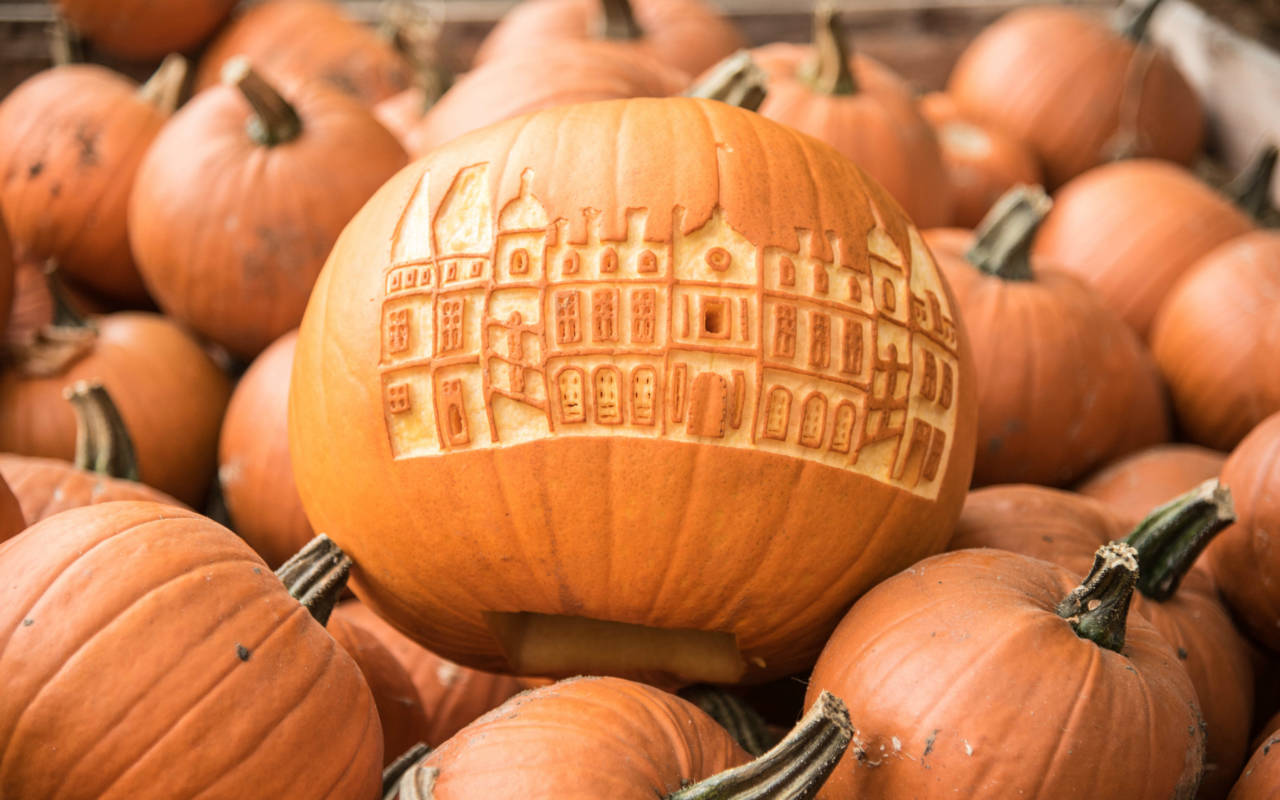 Join us for a fun and spooky Halloween during the October half-term holiday. Find out more here >
5. Curl up with a book and hot chocolate
For those who love to curl up with a romantic novel and a steaming mug of hot chocolate, this Luxury Hot Chocolate Gift Box will not disappoint.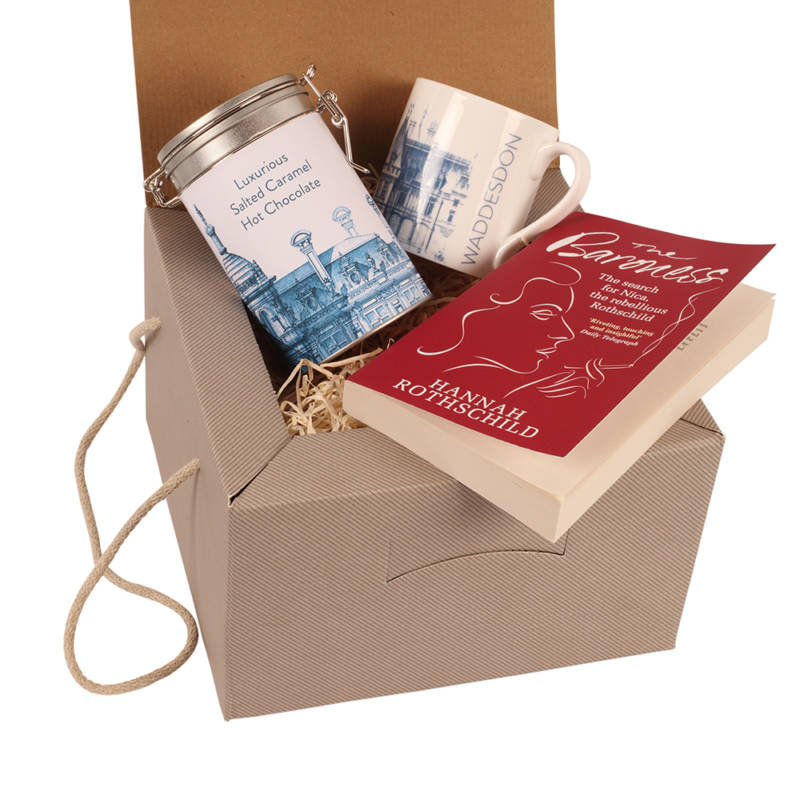 Sip delicious salted caramel hot chocolate as you read The Baroness by Hannah Rothschild. Follow the thrilling journey of Nica, a spirited Rothschild, from England's stately homes to the buzz of the New York jazz scene.