Rainy day activities
Don't let the rain stop you from visiting and having fun at Waddesdon. We've lots to keep you occupied until the sun starts to shine, with exhibitions, varied children's activities, and plenty of space to run around in.
Activities for adults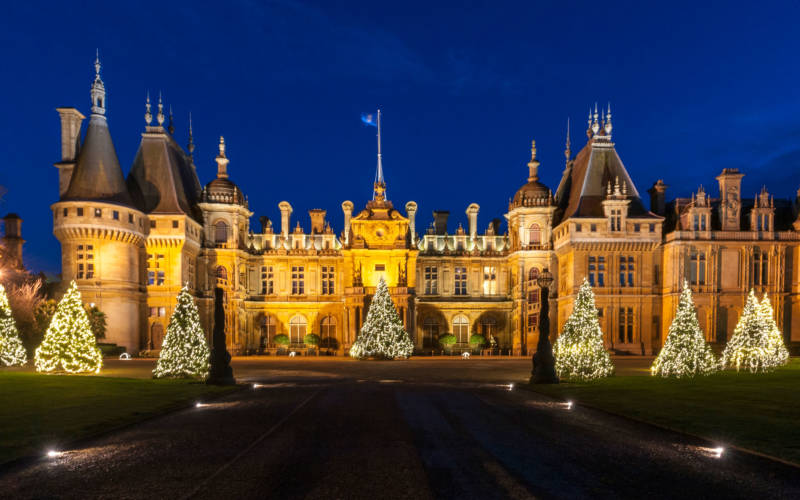 10 Nov – 2 Jan 2019, Wed-Sun
Open Mon 31 Dec & Tue 1 Jan, closed 24-26 Dec
Join us for our Christmas carnival, where displays take inspiration from festivals and celebrations conjured up by Waddesdon's artworks.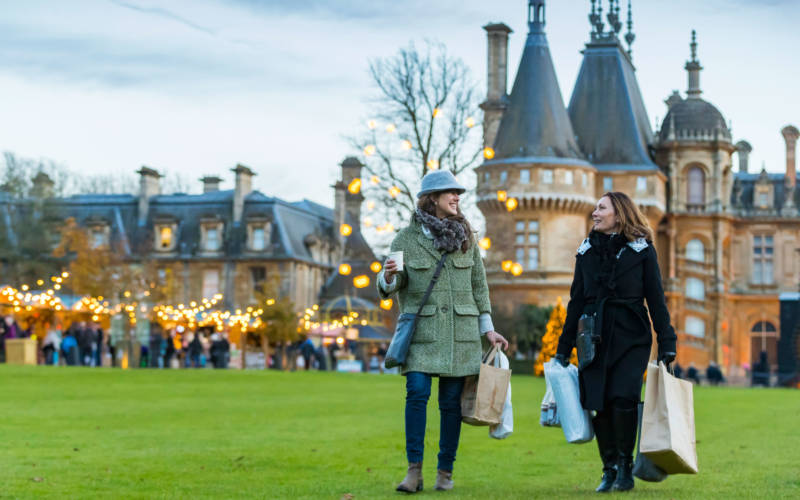 11am-6pm, Sat 10 Nov – Sun 16 Dec
A shopping experience not to be missed. 80 hand-selected exhibitors all housed in charming wooden chalets in front of the house.

Brave the elements, bring your wellies and brollies as there's plenty to see and do in the grounds. Kids can take part in the 50 Things nature challenge and tick off no. 6 to run around in the rain.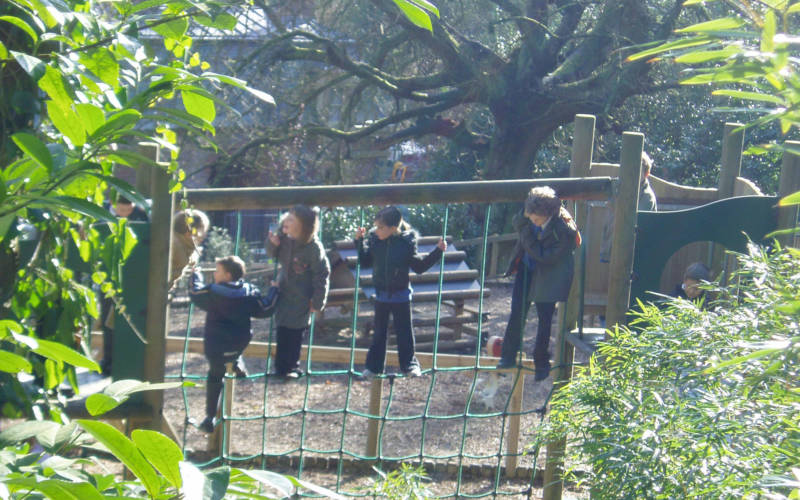 Our playground winds through the trees, making the most of the natural environment. Little ones can play safely, on seesaws, swings and soft bark, while older children can whizz down our giant contour slide or traverse climbing frames.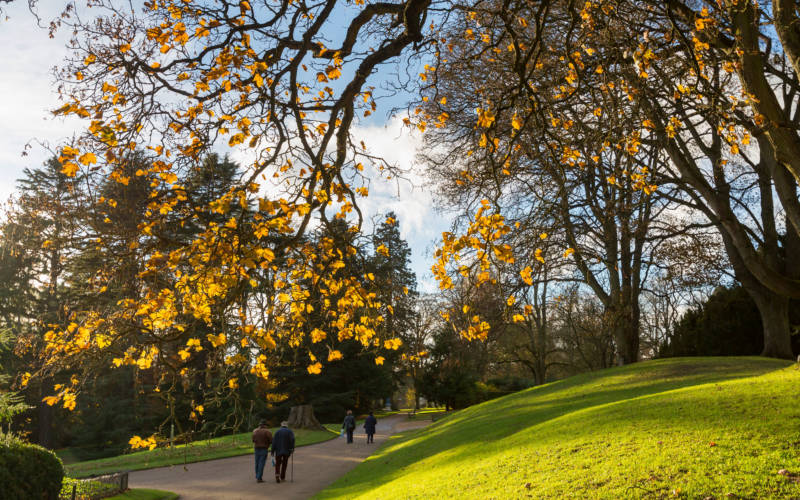 Brave the damp with a brolly and enjoy of our great walks. Explore the gardens, jump in puddles, and discover our wildlife. Download and print our walks off from our garden walks page.
Head indoors and see the house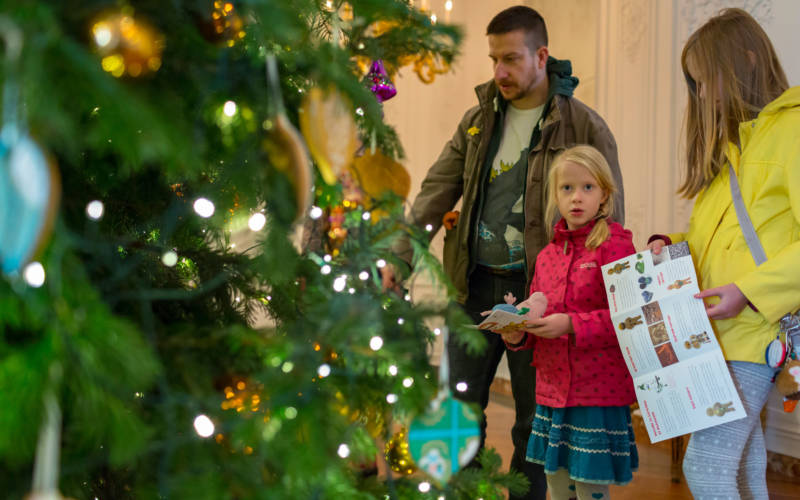 11.30am-6pm, 10 Nov – 2 Jan 2019
Pick up one of our free Christmas Carnival trails at the House entrance and all the family can join in the fun discovering unusual aspects of the collection. Free with children's House tickets. All House tickets must be pre-booked.
Information for grown-ups
we have a woodchip pathway which takes you to and from the car park and because of the surface it is not suitable for pushchairs, wheelchairs or mobility scooters.
baby-changing and feeding facilities can be found at the Manor and Stables
a changing places facility can be found in the Manor, access via the Manor shop
high-chairs are available at both the Stables Café and Manor Restaurant
undercover seating at the Stables Café
indoor, heated space in the Powerhouse by the Manor Shop, to eat, drink and get out of the cold
front-carrying baby slings and hip-carrying infant seats are available at the house entrance free of charge
our shuttle buses have space for up to five unfolded pushchairs
prams and pushchairs are not allowed in the house as the visitor route is narrow and they may inadvertently cause damage
for safety reasons children may not be carried on your shoulders during your house visit
under fives can bring small bicycles into the grounds but please keep to the pathways. These can be taken on our visitor shuttle buses
Feeding or changing a baby inside the house
our collection is fragile, with many historic textiles that are vulnerable to any accidental spillage of food or liquids including water.  However, there are areas around the House which are less sensitive where you can feed your baby. Please ask a member of the house team for assistance. We also have private facilities on the ground floor of the house for baby feeding should parents wish to use it.

Take a break from rainy weather and enjoy delicious food in one of our many places to eat with indoor seating.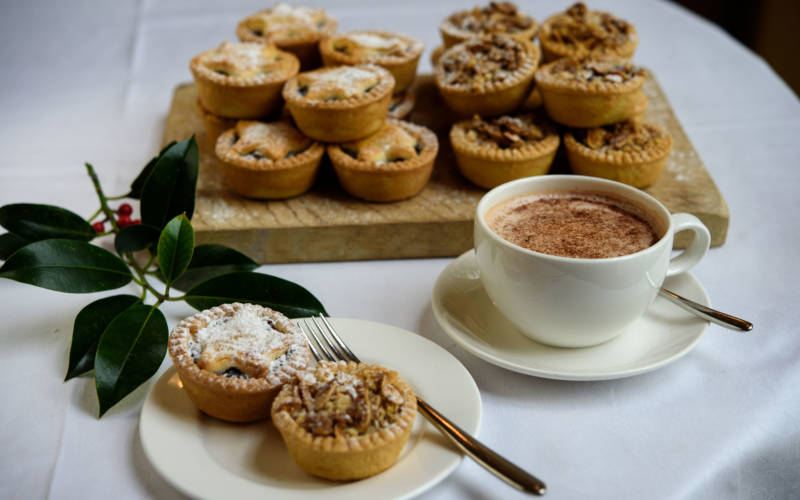 Open 11am-6pm, Wed-Sun, 10 Nov – 2 Jan 2019
Near to the Woodland Playground, just a short walk from the Manor, the Stables Café is informal and ideal for families. You can choose to sit indoors in our light and airy space, or brave the winter weather and eat outdoors in the Courtyard, snuggled under warm blankets and sheepskin rugs.
12pm-1.30pm, Wed-Sun, 10 Nov – 2 Jan 2019
Enjoy a delicious festive lunch in the Manor Restaurant this Christmas.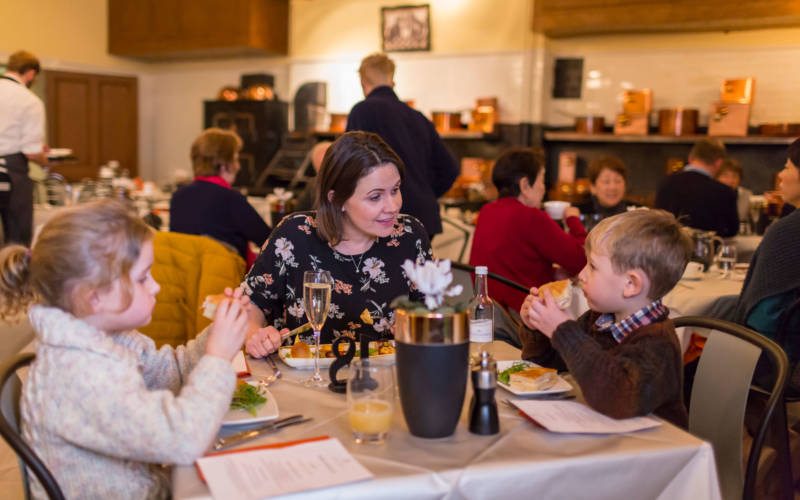 1.30pm-4.15pm, Wed-Sun, 10 Nov – Wed 2 Jan 2019
Treat the kids to their own special afternoon tea inspired by 'Poupon' Baron Ferdinand's beloved black poodle.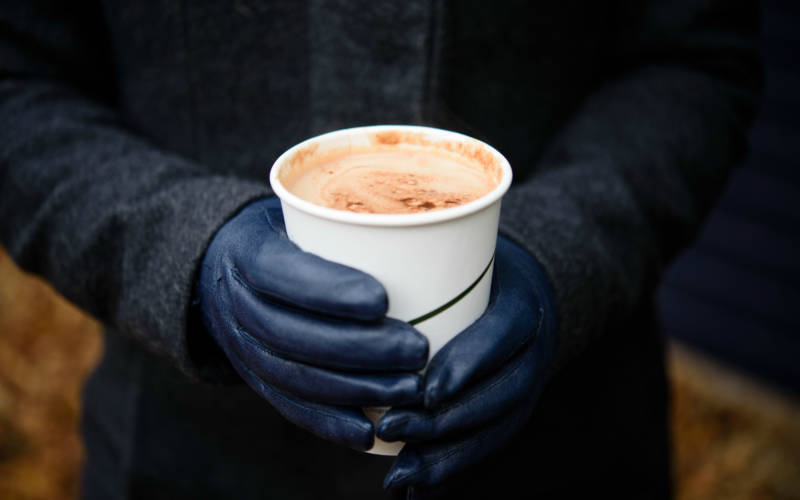 Open 11am-6pm, Wed-Sun, 10 Nov – 2 Jan 2019
Both kids and adults can head down to the Stables Courtyard and find the Treaterie. You'll find a selection of seasonal hot pots, sandwiches, festive cakes, mulled wine and goodies for children.