Rainy day activities
Don't let the rain stop you from visiting and having fun, we've lots to keep you occupied until the sun starts to shine. Enjoy varied children's activities, see exhibitions in the coach house or visit our new Treaterie at the Stables and treat yourself to a freshly made waffle or crêpe.
Things to see & do indoors on your visit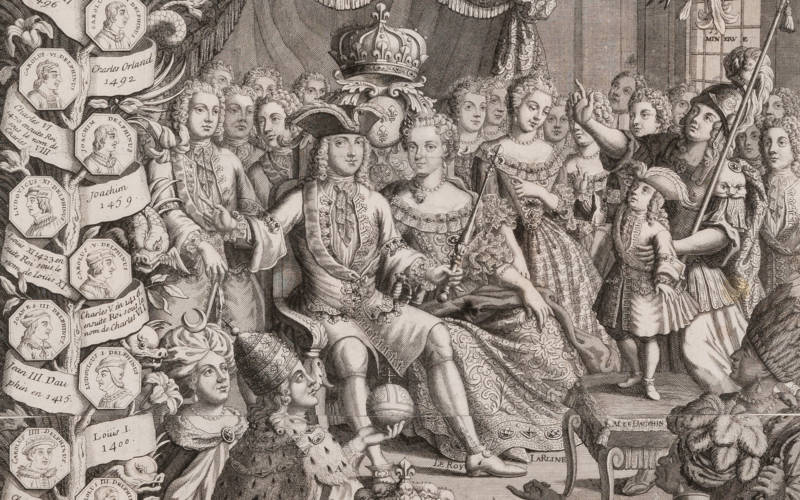 22 Mar-29 Oct 2017
These calendars highlight royal weddings and victorious battles. They're a unique collection and this is the first time they've been seen.
Discover the exhibition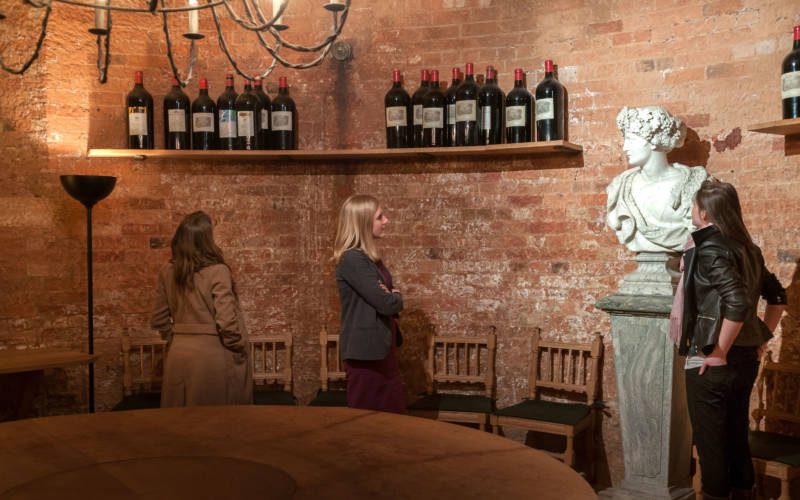 From 22 Mar-29 Oct 2017, Wed-Sun
Join expert-led, daily 20-minute talks in the Wine Cellars and discover the history of the Rothschilds and their wines. Free with grounds admission.
Wine Cellars talk details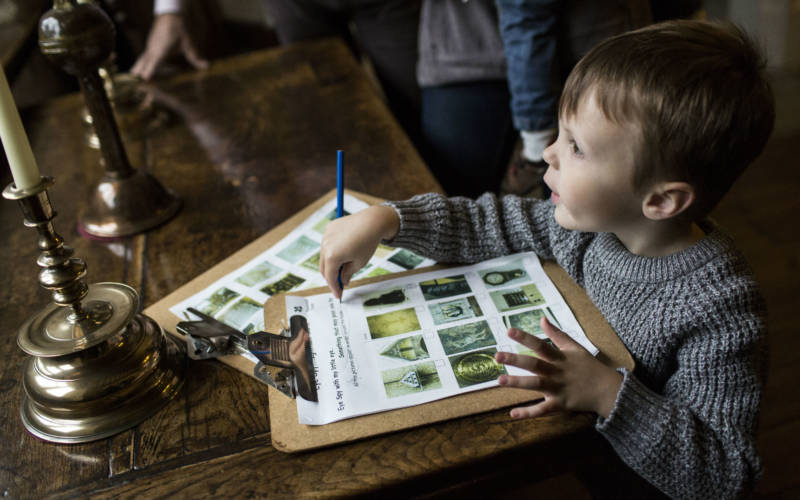 Going into the house on your visit? Pick up one of our new free children's house trails at the house entrance and have fun discovering unusual aspects of the collections.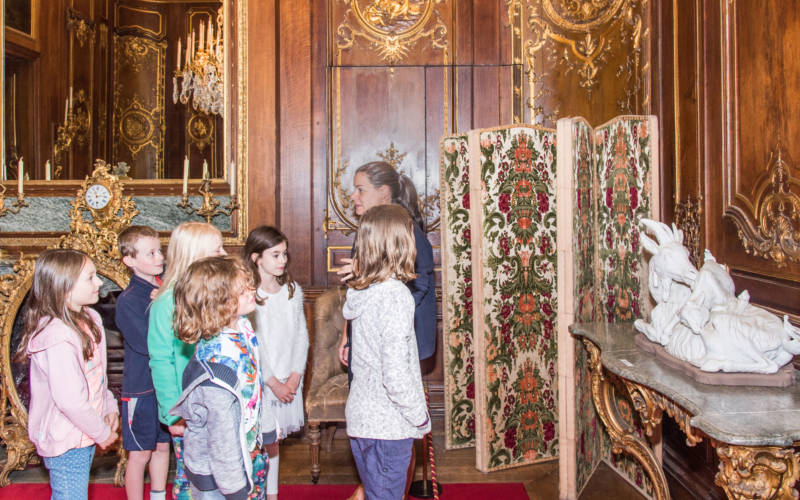 We run behind-the-scenes tours of the house exclusively for kids. Discover the secrets behind Waddesdon in these fun-filled sessions led by the experts. Keep an eye out for upcoming dates from spring.
Information for grown-ups
Baby-changing and feeding facilities can be found at the Manor and Stables.
Bottle feeding is not permitted in the house due to the delicate nature of our textile collection. Please ask for details of our designated baby feeding facilities. Breast feeding is welcomed anywhere on site.
High-chairs are available at both the Stables Café and Manor Restaurant.
Undercover seating at the Stables Café and at The Treaterie
Indoor, heated space in the Powerhouse by the Manor Shop, to eat, drink and get out of the cold
Front-carrying baby slings and hip-carrying infant seats are available at the house entrance free of charge.
Our shuttle buses have space for up to five unfolded pushchairs.
Prams and pushchairs are not allowed in the house as the visitor route is narrow and they may inadvertantly cause damage.
For safety reasons children may not be carried on your shoulders during your house visit.
Under fives can bring small bicycles into the grounds but please keep to the pathways. There can be taken on our visitor shuttle buses.

Brave the elements, bring your wellies and brollies as there's plenty to see and do in the grounds. Kids can take part in the 50 Things nature challenge and tick off no. 6 to run around in the rain.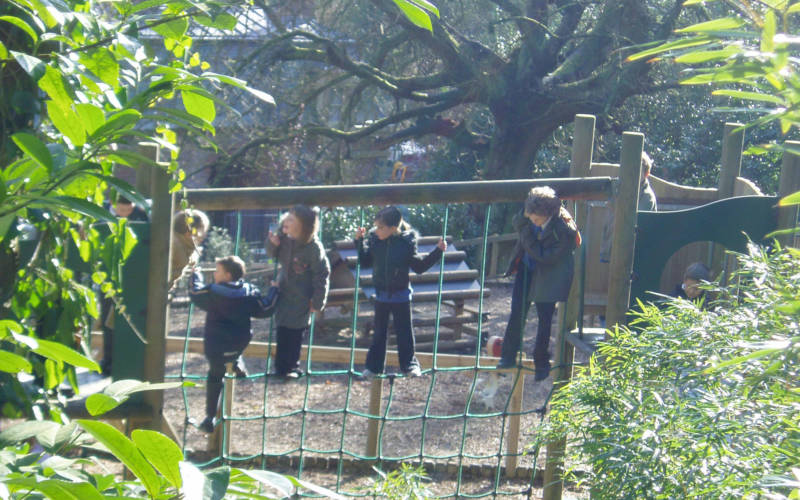 Our playground winds through the trees, making the most of the natural environment. Little ones can play safely, on seesaws, swings and soft bark, while older children can whizz down our giant contour slide or traverse climbing frames.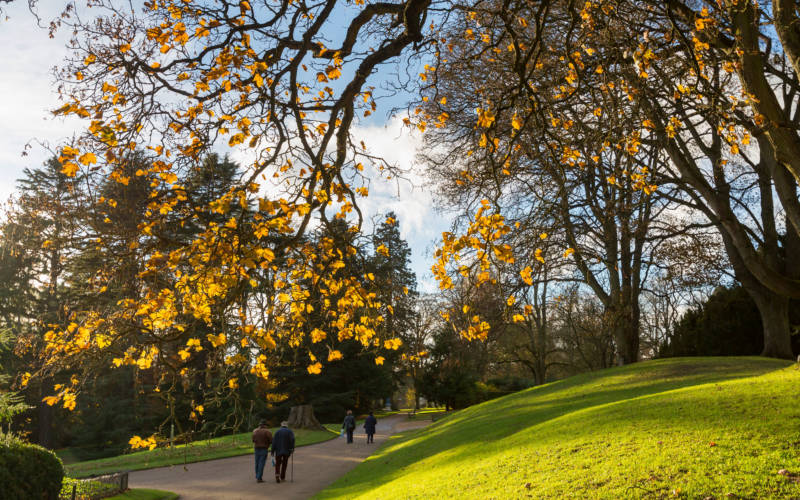 Brave the damp with a brolly and we have great walks, short and long, to get you exploring the gardens, discovering some of our wildlife and jumping in puddles. Download and print them off from our garden walks page.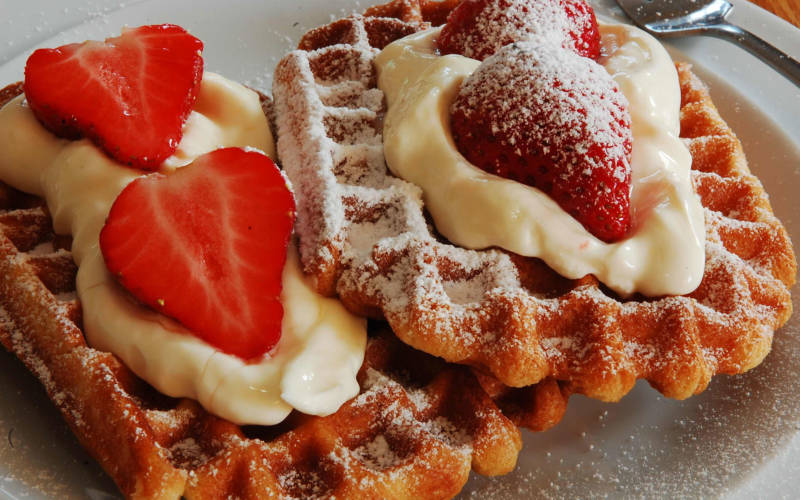 Open Wed 22 Mar-Sun 5 Nov, 10am-5pm
Based at the former Stables shop with plenty of undercover seating. Indulge in waffles and crêpes freshly made in front of you, which topping will you choose? Also, artisan ice cream, cakes, pastries, macarons, fudges and sweets.
Treaterie menu PDF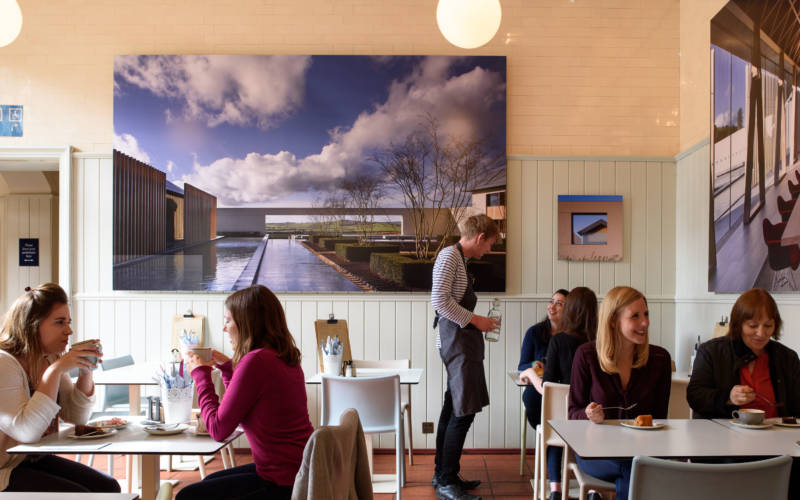 The Stables Café is a short walk from the Manor, next to the Woodland Playground. With inside seating if you're using the restaurant and an open courtyard with umbrellas if you wish to eat outside. An ideal place to refuel before your next playtime.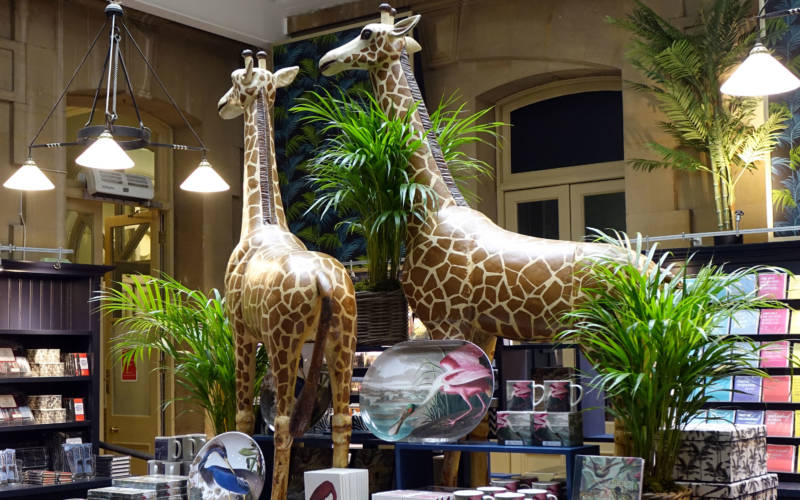 Treat yourself to jewellery, books, candles and more. Discover our famous Rothschild wines in the Manor wine shop.