Rainy day activities
Don't let the rain stop you from visiting and having fun, we've lots to keep you occupied until the sun starts to shine. Enjoy varied children's activities, or just take advantage of lots of space to run around in.
Things to see & do indoors on your visit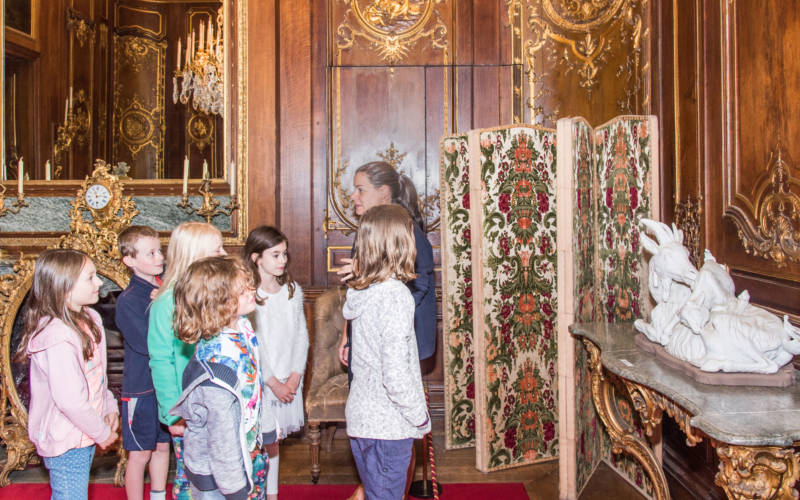 We run behind-the-scenes tours of the house exclusively for kids. Discover the secrets behind Waddesdon in these fun-filled sessions led by the experts. Keep an eye out for upcoming dates from spring.
Information for grown-ups
we have a new grass path with plastic matting and additional woodchip which takes you to and from the car park. It can be muddy in places, and because of the surface it is not suitable for pushchairs, wheelchairs or mobility scooters. The path is lit all the way
baby-changing and feeding facilities can be found at the Manor and Stables
bottle feeding is not permitted in the house due to the delicate nature of our textile collection. Please ask for details of our designated baby feeding facilities. Breast feeding is welcomed anywhere on site
high-chairs are available at both the Stables Café and Manor Restaurant
undercover seating at the Stables Café
indoor, heated space in the Powerhouse by the Manor Shop, to eat, drink and get out of the cold
front-carrying baby slings and hip-carrying infant seats are available at the house entrance free of charge
our shuttle buses have space for up to five unfolded pushchairs
prams and pushchairs are not allowed in the house as the visitor route is narrow and they may inadvertantly cause damage
for safety reasons children may not be carried on your shoulders during your house visit
under fives can bring small bicycles into the grounds but please keep to the pathways. These can be taken on our visitor shuttle buses

Brave the elements, bring your wellies and brollies as there's plenty to see and do in the grounds. Kids can take part in the 50 Things nature challenge and tick off no. 6 to run around in the rain.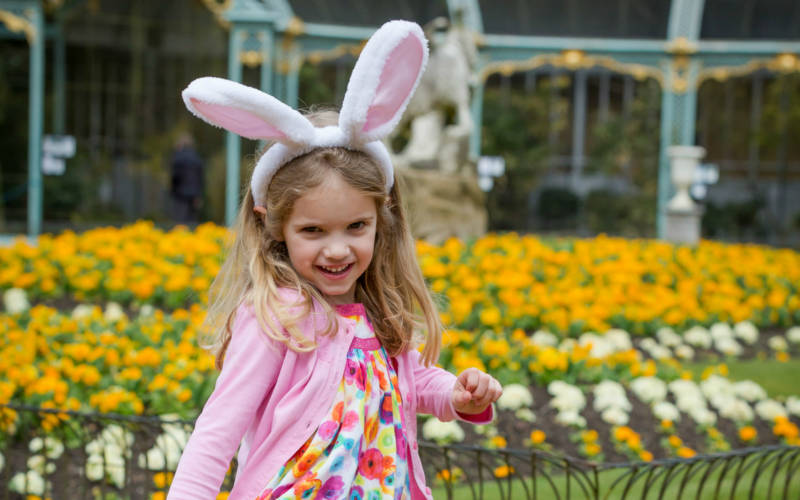 Fri 30 Mar – Mon 2 Apr 2018
Join us for our annual Easter Egg Hunt. The birds of Waddesdon's Aviary need your help, can you and bunny find them?
Find out more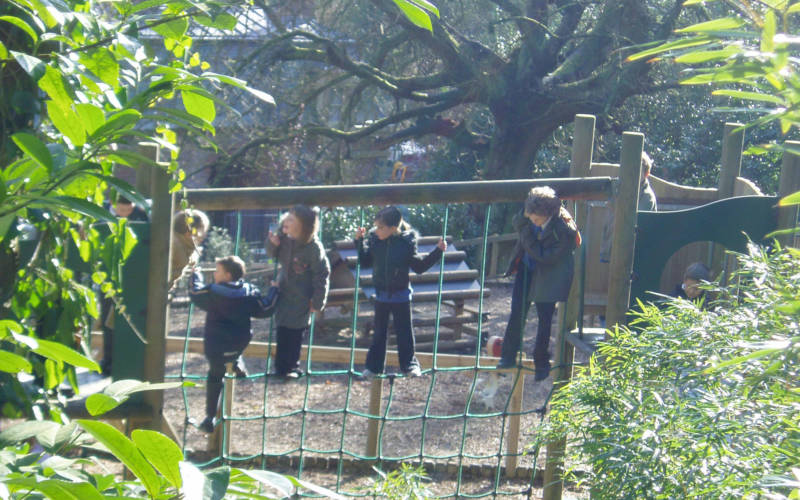 Our playground winds through the trees, making the most of the natural environment. Little ones can play safely, on seesaws, swings and soft bark, while older children can whizz down our giant contour slide or traverse climbing frames.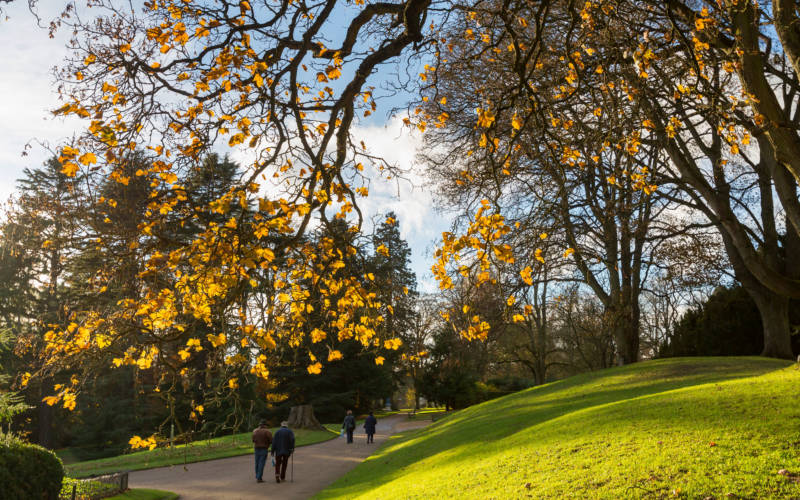 Brave the damp with a brolly and we have great walks, short and long, to get you exploring the gardens, discovering some of our wildlife and jumping in puddles. Download and print them off from our garden walks page.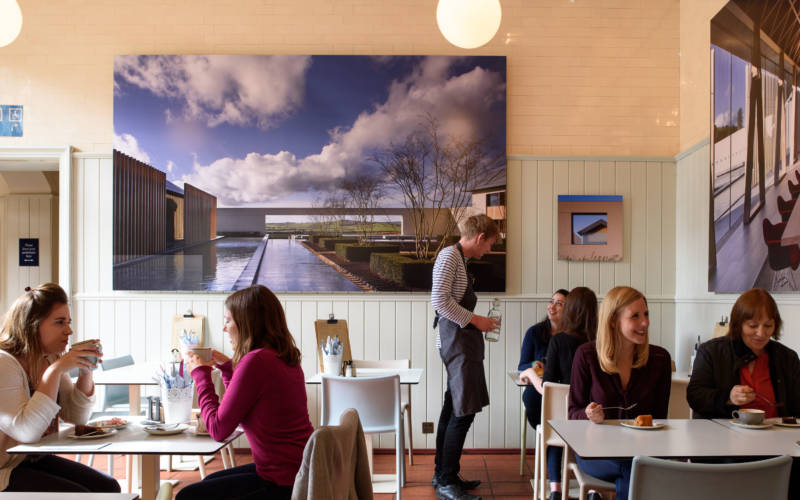 Open 11am-4pm, weekends only, 6 Jan-18 Mar
The Stables Café is a short walk from the Manor, next to the Woodland Playground. With inside seating if you're using the restaurant and an open courtyard with umbrellas if you wish to eat outside. An ideal place to refuel before your next playtime.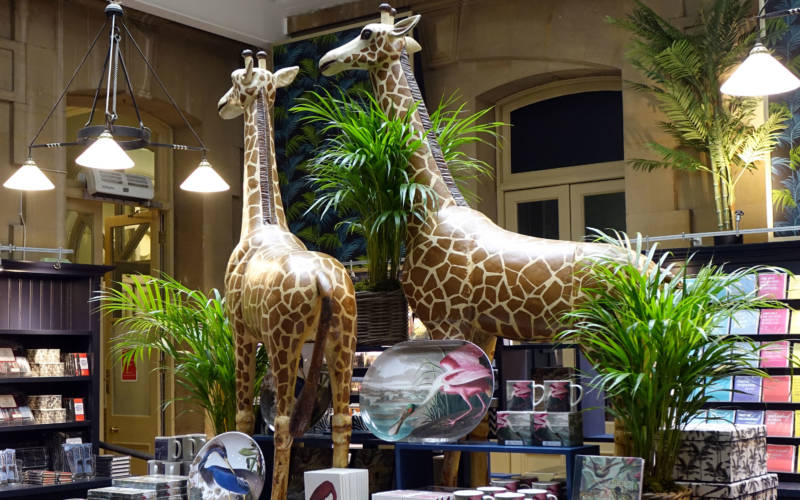 Open 11am-4pm, weekends only, 6 Jan-18 Mar
Treat yourself to jewellery, books, candles and more,  Discover our famous Rothschild wines in the Manor wine shop.