Display
Power & Portraiture: painting at the court of Elizabeth I
7 Jun – 29 Oct 2017, Wed-Sun
12pm-4pm
House
A special display of portraits, on loan to Waddesdon, joins our collection of British portraiture.
A special display exploring how Elizabeth I and her courtiers used portraits to fashion their public image and promote themselves in a glamorous, dangerous world. At the centre of the display are two spectacular panel paintings newly attributed to Nicholas Hilliard, better known for his miniatures. Visitors will learn about the scientific and scholarly detective work that has led to this important discovery and will be able to compare it with the famous 'Phoenix' portrait of Elizabeth I, generously lent by the National Portrait Gallery. Exploring themes from romance to international relations, images of the queen will be flanked by those of her charismatic suitor, Robert Dudley, Earl of Leicester, her ambassador to France, Sir Amias Paulet and the doomed nobleman, Thomas Howard, Duke of Norfolk.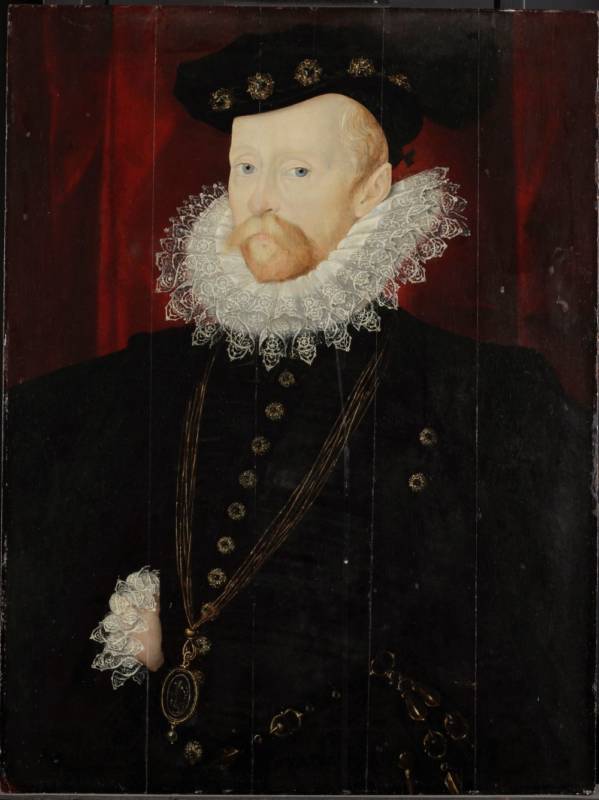 This display is complemented by Lucien Freud's portrait of Elizabeth I, on loan from the Royal Collection Trust, giving visitors the chance to consider the portrayal of two very different monarchs in very different circumstances.