Where to spot Waddesdon in Cinderella
Discover the fairy tale locations which feature in Amazon's Cinderella.
Cinderella is the perfect film to watch with family over the festive season and the Manor has a starring role as the palace of King Rowan and Queen Beatrice. Before you watch this Christmas, check out the locations at Waddesdon you'll spot in the film!
The Portico Balcony
The most recognisable filming location at Waddesdon Manor is definitely the Portico Balcony! This is where the changing of the guard scene takes place, when Prince Robert first notices Cinderella. The grand Portico Bedroom is the only bedroom in the house that has a balcony and so many male guests that visited Waddesdon, in particular Winston Churchill, requested to stay there so they could slip onto the balcony and evade Alice de Rothschild's ban on smoking in the house.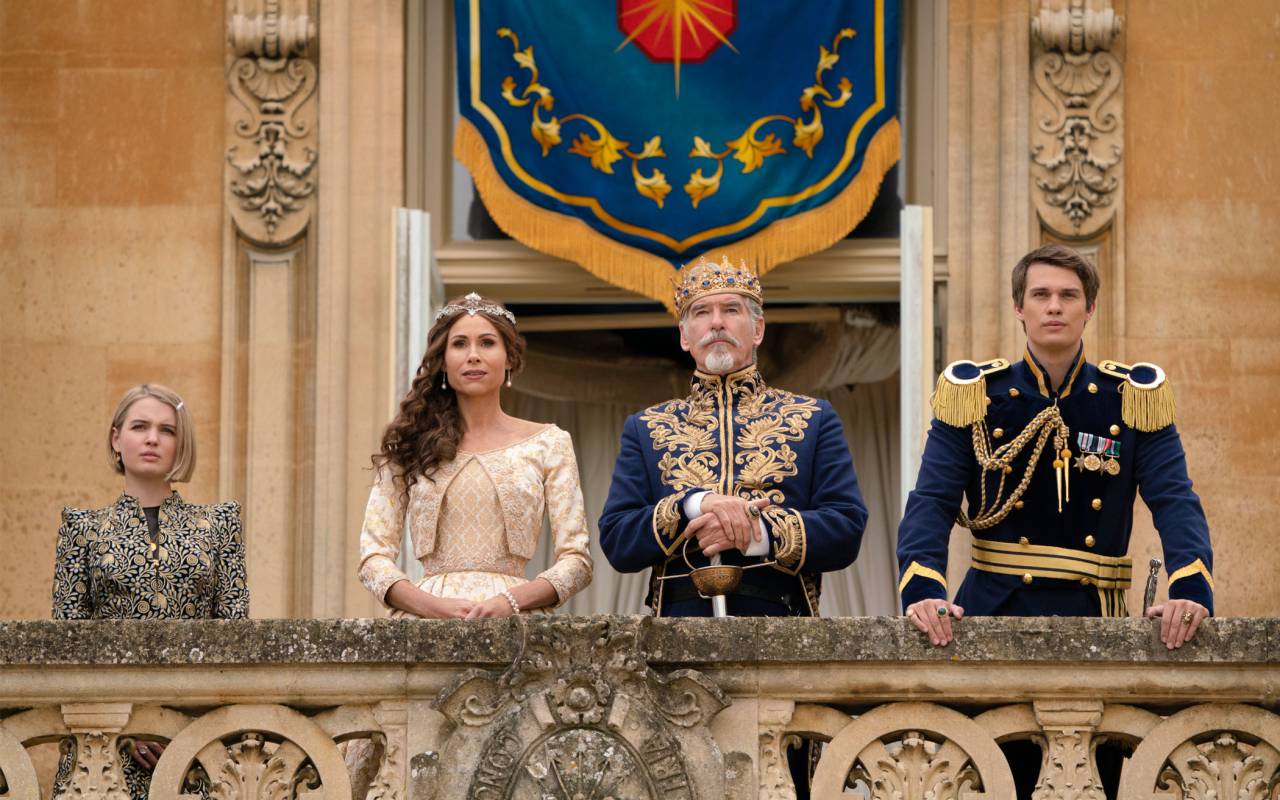 Dining Room
Another location featured in the film is the Dining Room.  Prince Robert takes Cinderella there during the ball and suggests that she is who he wants to marry, yet a life restricted to waving from a royal box is not one Cinderella is interested in .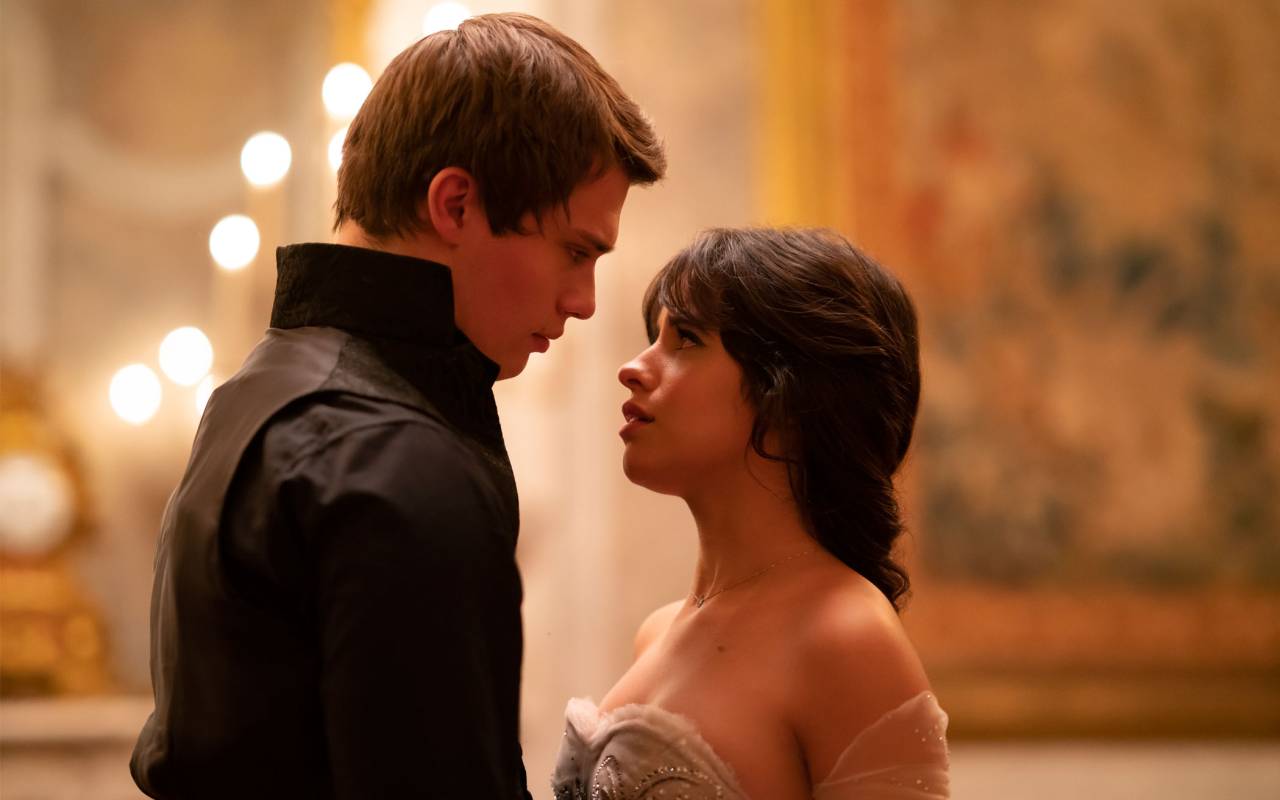 When Cinderella enters the room she is stunned by its magnificence. The striking tapestries on the walls, all of which were designed by François Boucher, one of the most influential artists of the 18th-century help to create a sense of grandeur. The Dining Room is a popular location at Waddesdon as filming is only permitted in places where large crews and equipment can be safely accommodated.

Aviary
The Aviary is featured in the scene where Queen Beatrice is doing some fencing practice, before King Rowan hastily enters and they discuss how the love has been lost in their relationship. The Aviary is full of colourful and exotic birds and was a must-see part of Baron Ferdinand's garden tour for his guests. It now takes part in important conservation of endangered species, such as the Palawan Peacock Pheasants and Rothschild's Mynah birds. Listen carefully during this scene and you'll hear some of the birds that live here!

The North Front
The North Front is used multiple times within the film. For example, all of the villagers gather there to watch the Changing of the Guard, the carriage bringing Cinderella to the ball arrives via the North Front, and the horses ride down the North Front when Prince Robert heads out to find the other glass slipper. With the Manor as a backdrop, it provides an excellent spot for filming.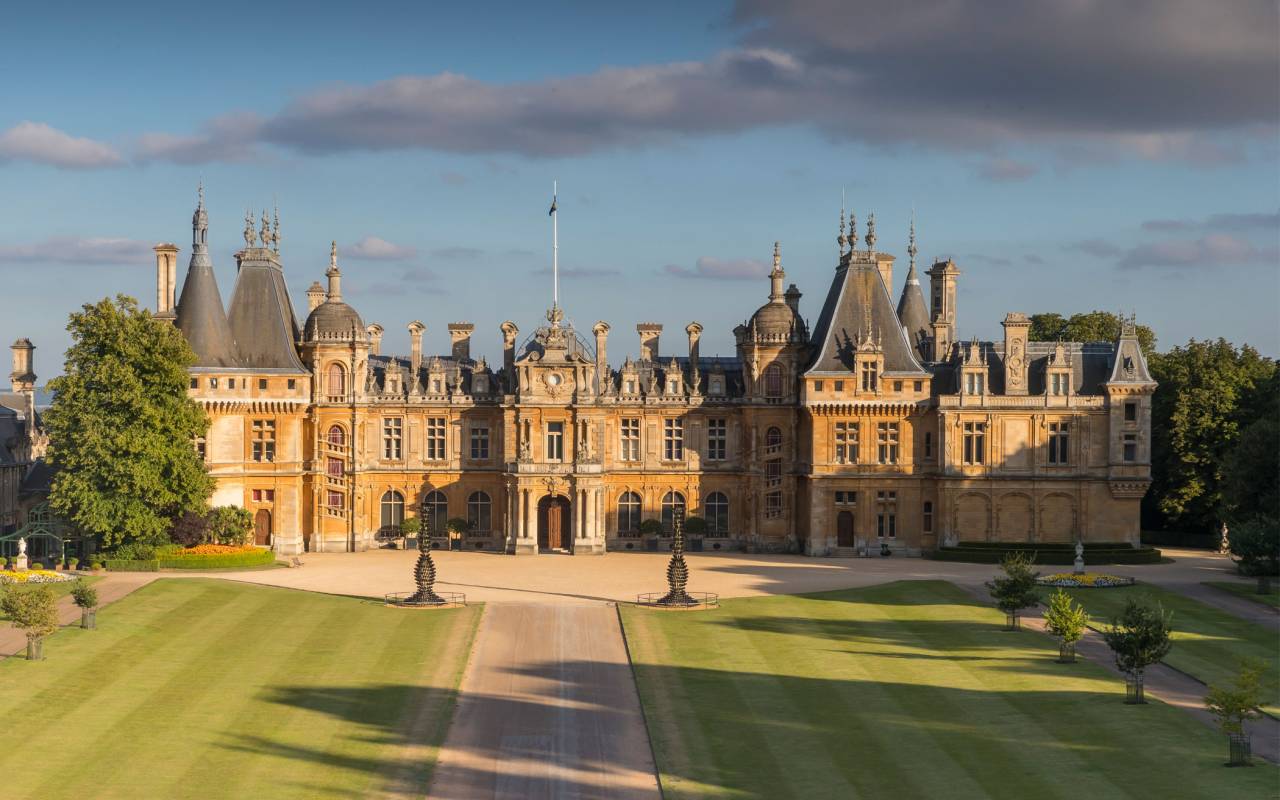 Parterre
The Parterre can be spotted in the scene where King Rowan sings dreadfully to Queen Beatrice, attempting to show her that the love still remains within their relationship by reflecting on what he used to do when they were younger. The Parterre made a beautiful background to this scene as it is one of Waddesdon's most eye-catching features, made up of around 50,000 plants from herbaceous to roses.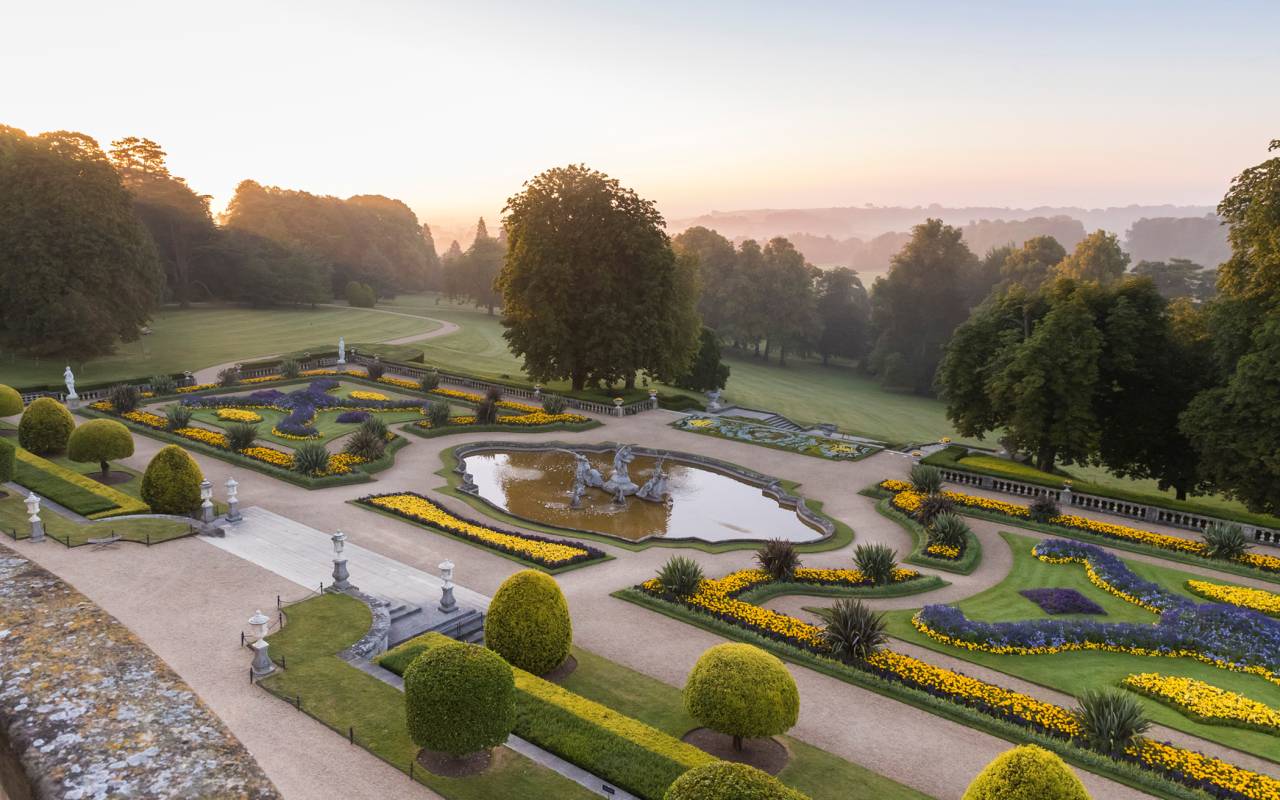 Read more about Waddesdon in Cinderella >
Read more about filming at Waddesdon >