Christmas at Waddesdon in numbers
This Christmas may be slightly different, but we're still pulling out all the stops to make Christmas at Waddesdon as magical as possible for our visitors. Here, we'll talk you through some of the numbers behind the sparkling displays you can enjoy this year...
Our team have strung over 37,000 fairy lights around the site, meaning you can stroll beneath a sky of twinkling stars and trees full of sparkling fairy lights.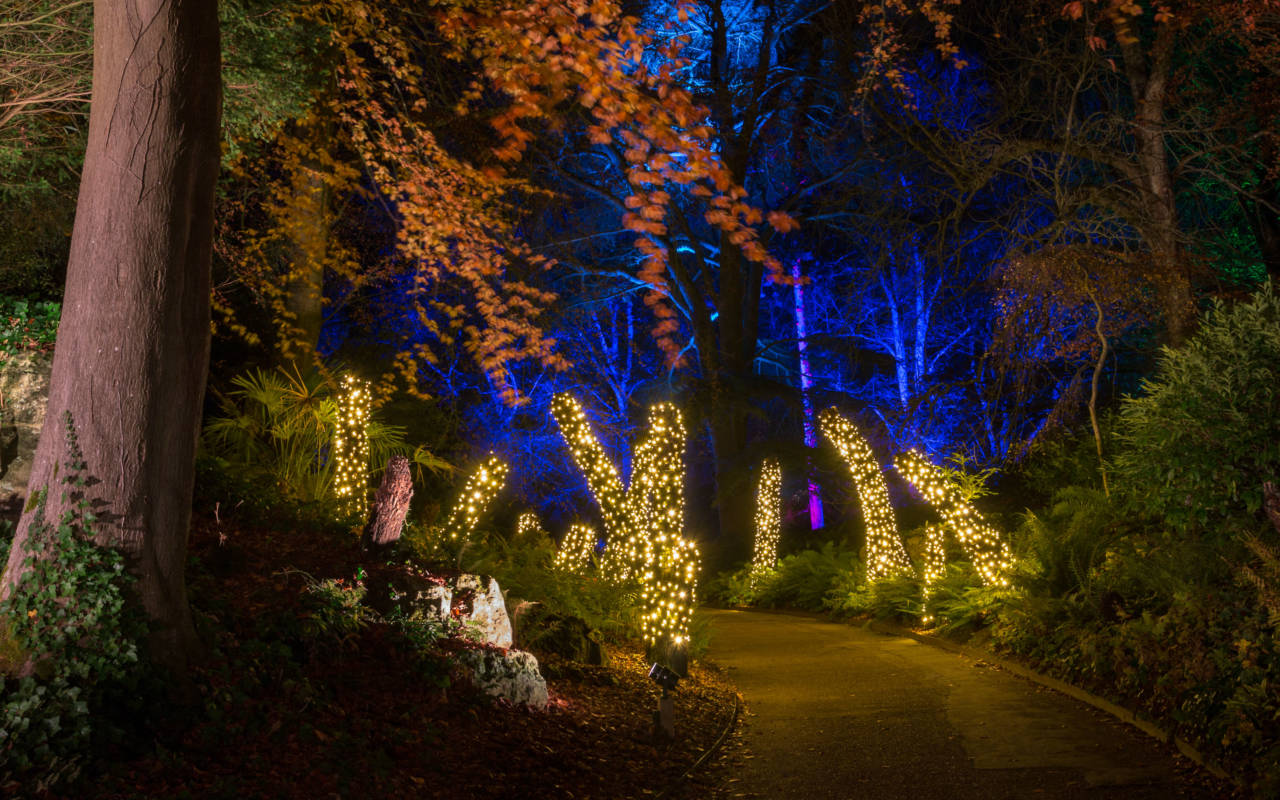 21,000 metres of cable have been used to help light up the trees and woodland for our Winter Light trail.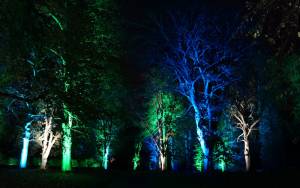 As you make your way from the car park, or wander along our school's light trail down Miss Alices Drive, over 3.2km of festoon lighting will guide the way.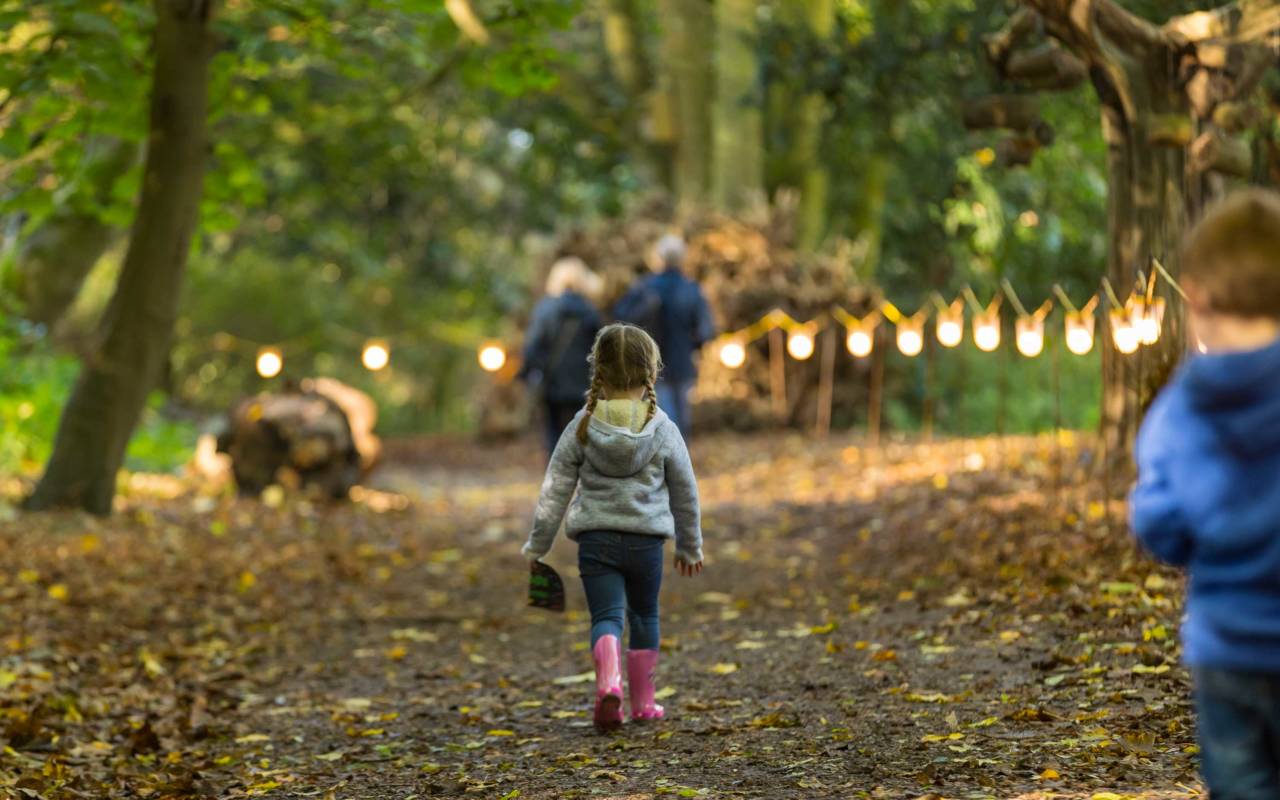 For the first time ever, this year you can discover a valley of flickering flames. 540 imitation flames have been used to create this sea of fire down the newly named 'Flame Valley'.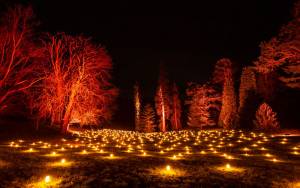 A wonderful team of elves (lighting technicians) have put in over 400 hours of labour to install our longest ever Winter Light trail. And they estimate that over 83 sausage rolls were consumed in the process…
The six 12-foot Christmas trees require a whole team to install then trim them to make sure they're the perfect Christmas tree shape!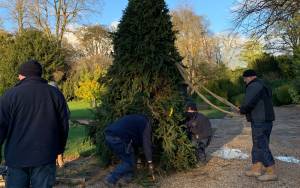 The safety and wellbeing of our visitors is of the upmost importance to us and as a result, this year you'll find several hand-sanitising stations, 126 signs and thousands of people wearing masks around the grounds, to make your visit as safe as possible.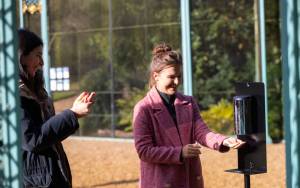 Christmas at Waddesdon runs until 3 Jan 2021 and our Winter Light programme has been extended throughout January, from 7-31 January.