Gardens
Winter Light
7 – 31 Jan 2021, Thur-Sun
4-10pm Thurs-Sat
4-8pm Sun
Grounds
Begin 2021 with sparkle and bright lights, as we extend our Winter Light programme into the new year for you to enjoy.
Following the November lockdown and the delay of our Christmas event opening,  we are delighted to be able to extend our Winter Light programme throughout the grounds in January. Your support in coming to this event will help us recover some of the huge investment we put in these displays and protect our charitable funds from further loss.
With our latest ever winter opening, see the gardens awash with colour and dazzling light displays. Go an enchanted journey with a light art trail, sequenced projections on the Manor's façade, indoor immersive installation and woodland lantern and star trail, with opportunities to enjoy winter food and drink.
Share your visit with us using #WinterLightAtWaddesdon.

Winter Light trail
See the Pleasure Grounds transformed with dramatic colour and playful installations. Stroll under the stars beneath magically illuminated tree canopies transformed by moving light. From dusk, look out for the valley of flickering flames creating a sea of fire, and dozens of suspended orbs in a walk-through musical light show.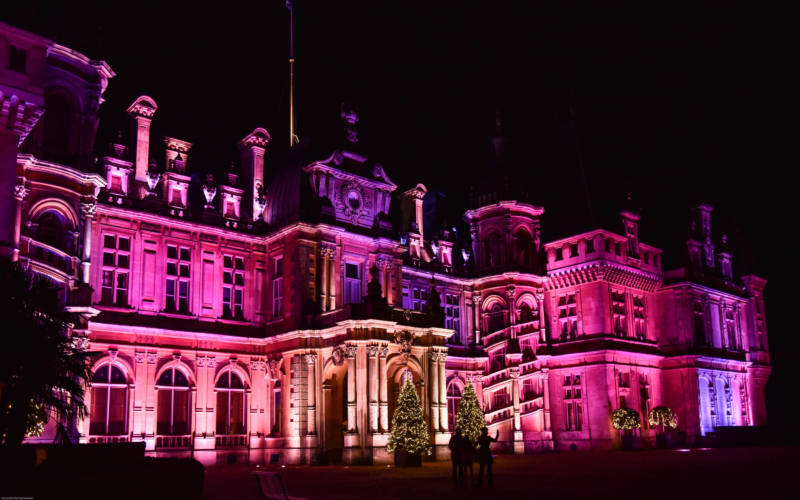 As the sun goes down, watch the spectacle of the Manor's façade illuminated with dancing lights set to sequenced music.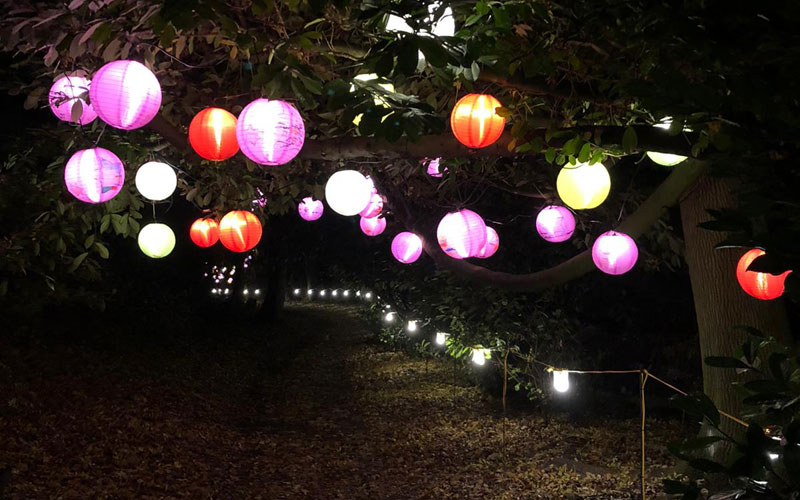 From the Woodland Café to the Stables see a display of lanterns and stars decorated by local schoolchildren on a theme of hope, and our annual schools lightbox competition.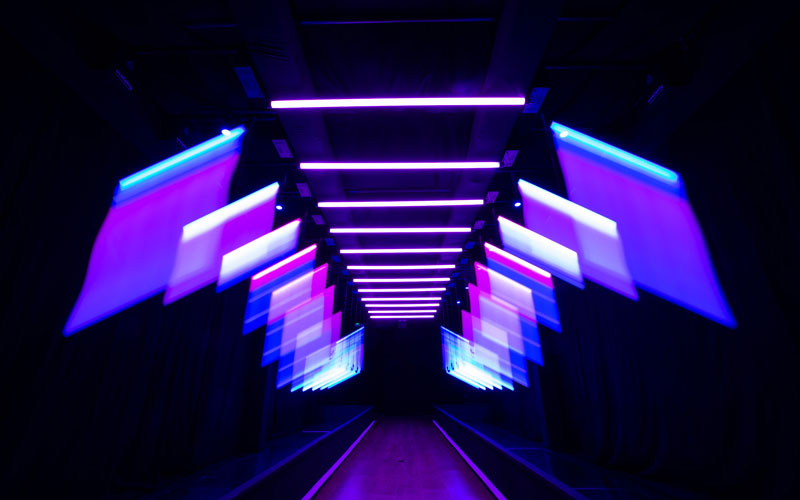 Encounter Parallels, a light in motion creation of colourful pipes that twist and turn in an immersive performance set to a soundscape, at the Stables.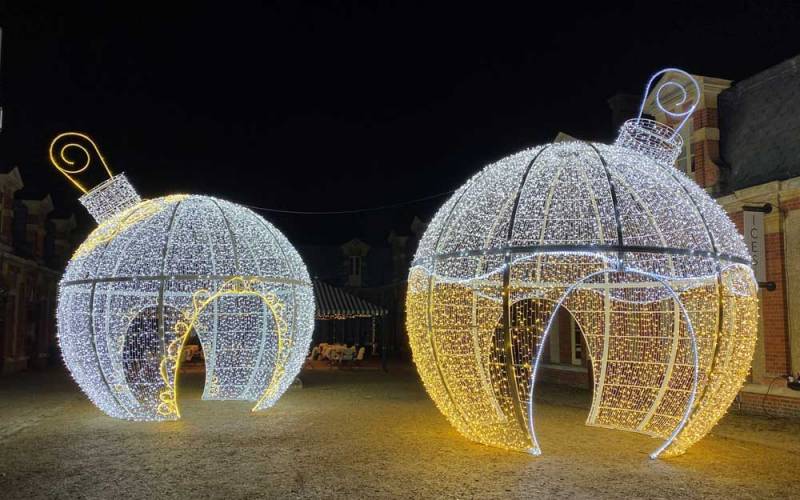 Step inside giant twinkling LED baubles and capture a special festive moment. The perfect photo opportunity to share and remember.
Enjoy a Winter Light dinner on your visit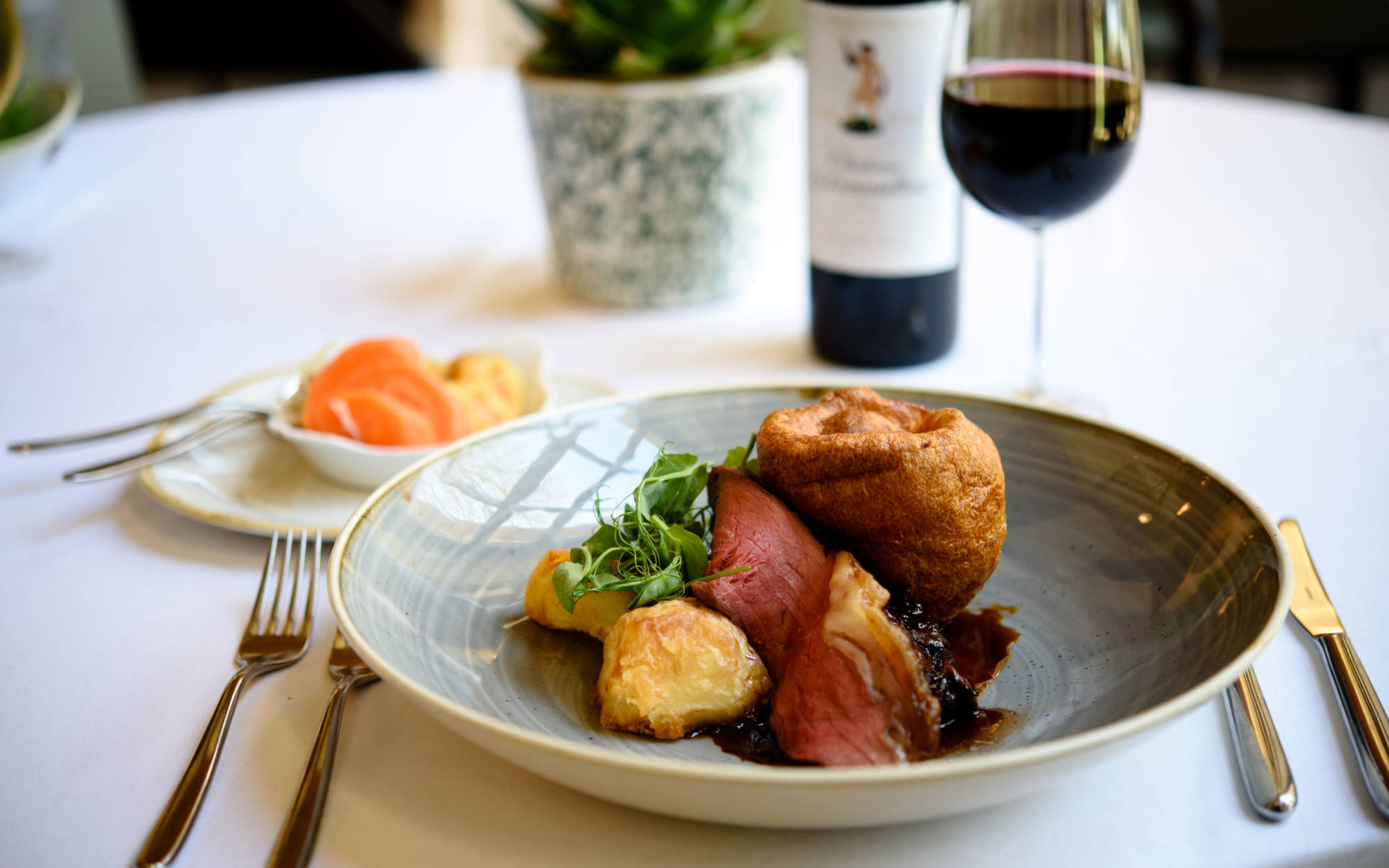 Waddesdon's chefs have devised a special four-course dinner with a complimentary glass of Waddesdon Fizz to be enjoyed in the Manor Restaurant when you visit Winter Light this January.
All visitors must book in advance. We recommend you book your shuttle bus tickets or premium parking space with your grounds admission online. All visitors must have their own valid tickets, which must be produced, along with a valid National Trust or local residents' membership card to gain entry.
Please choose your arrival time slot carefully, they have been staggered to avoid overcrowding. You will not be admitted earlier than your booked arrival time.
Thur & Fri (off peak)
£16 Adult, £8 Child,
£40 Family (up to 2 adults + 3 children)
National Trust: £5 Adult, £2.50 Child
Sat & Sun (peak)
£18.50 Adult, £9.25 Child,
£46.25 Family (up to 2 adults + 3 children)
National Trust: £7.50 Adult, £3.75 Child
All tickets will be subject to a booking fee.
As with Christmas, visitors will receive a £5 adult/£2.50 child/£12.50 family voucher to redeem in Waddesdon's on-site catering or retail outlets, or at the Five Arrows on the day of visiting. Bookings for the dinner at the Five Arrows must be pre-booked.
The Five Arrows >