Gardens
Winter Light
6 – 23 Jan 2022, Thur-Sun
2-9pm
Grounds
Begin 2022 with sparkle and bright lights, as we extend our Winter Light programme into the new year for you to enjoy.
See the gardens awash with colour and dazzling light displays. Go an enchanted journey with a light art trail, sequenced projections on the Manor's façade and woodland lantern and boat trail, with opportunities to enjoy winter food and drink.
Share your visit with us using #WinterLightAtWaddesdon.

Winter Light trail
See the Pleasure Grounds transformed with dramatic colour and playful installations. Stroll under the stars beneath magically illuminated tree canopies transformed by moving light. From dusk, look out for the rose garden glowing with flowers, an interactive area with bubble tubes, giant dandelions and walk through a tunnel of light loops.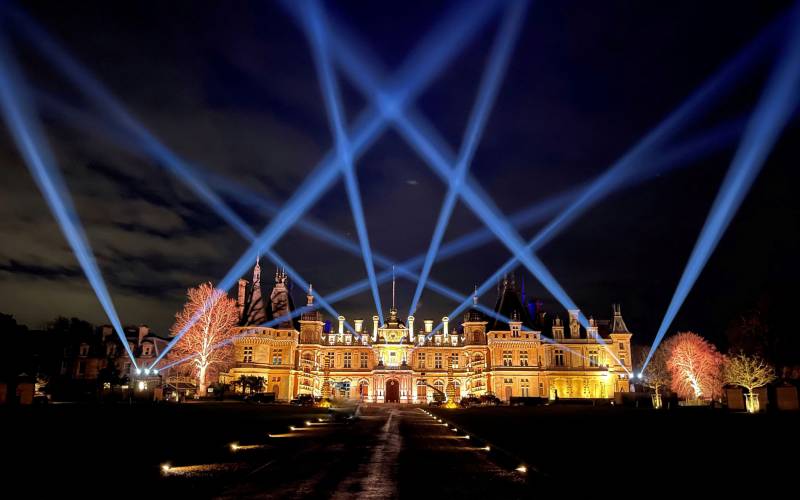 As the sun goes down, watch the spectacle of the Manor's façade illuminated with dancing lights set to sequenced music.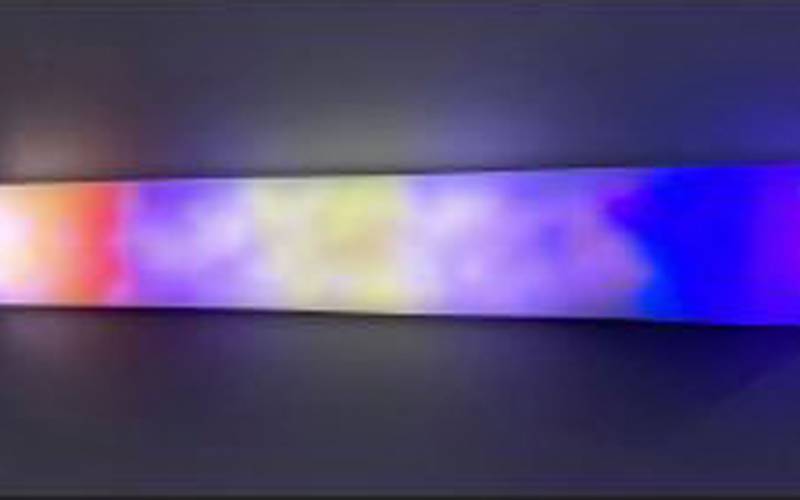 In the Coach House, encounter Illuminated River, an exhibition of light works by artist, Leo Villareal, celebrating the completion of the Illuminated River project in London.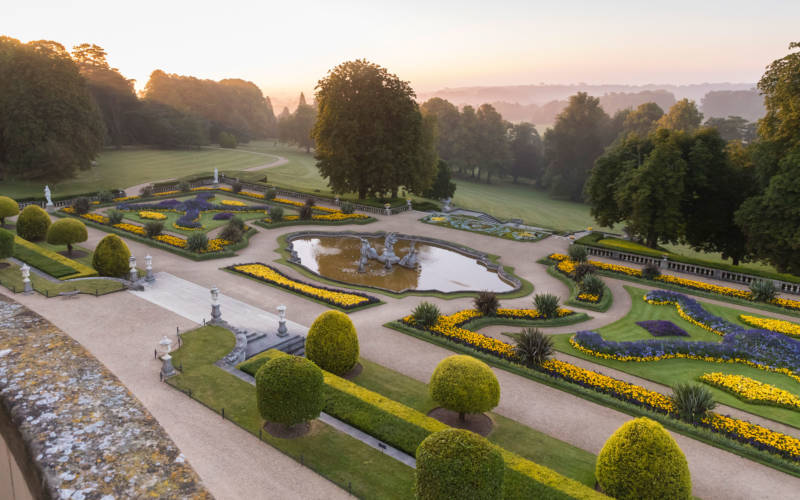 For the first time ever, see the Parterre illuminated by a dazzling light show, highlighting the geometric shapes of the bedding.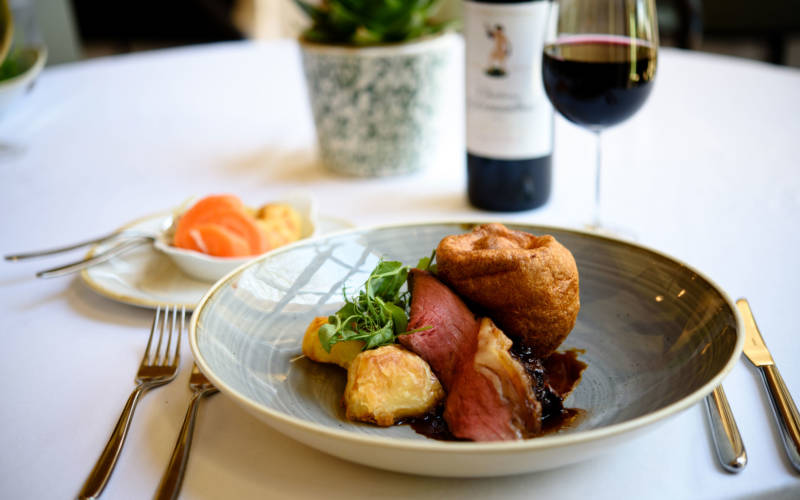 27 Dec-23 Jan 2022, Thu-Sun, sittings at 6 and 7.30pm
Enjoy a special dinner in the Manor Restaurant created by our chefs.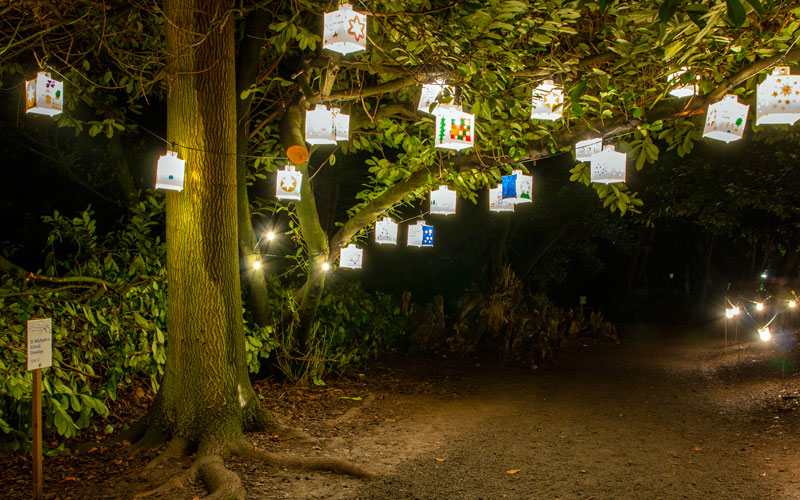 Walk down Miss Alice's Drive and see a display of lanterns and boats decorated by local schoolchildren on a theme of journeys, and our annual schools lightbox competition.