Behind the scenes: a volunteer's story
Imagine having the opportunity to go behind the scenes of a majestic manor house filled with exquisite antiques, magnificent artwork and captivating exhibitions. Fortunately for me I don't have to because I am lucky enough to volunteer here at Waddesdon.
I support the marketing department one day a week, helping to promote the extensive programme of events through social media channels and public listings. Located in the roof of the main house, I have to admit I still find it thrilling to step beyond the red rope as I climb the stairs to the office!
There have been many exciting and diverse projects I've had the chance to help out with. Two of my highlights so far have been Feast 2017 and the opening of the Power & Portraiture exhibition.
My family and I have attended Feast every year since its inception and it has quickly become one our must-do annual events. As part of my role, I researched and wrote a short highlight for each one of the exhibitors and performers to be published on social media in the weeks preceding the opening. By the time I attended on the Sunday as a member of the public I felt as if I knew them all personally and was even able to give recommendations to my family as to which stalls I thought they would like!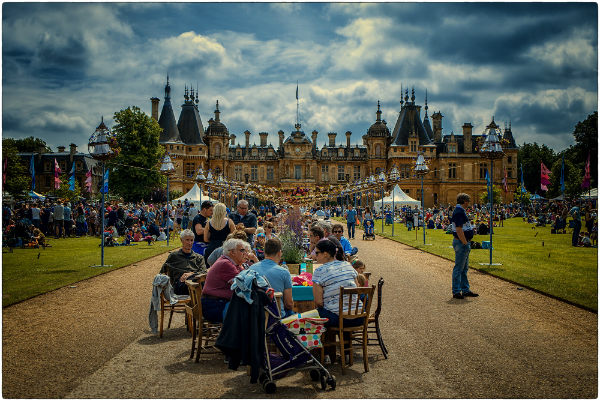 Feast!
As a life-long history fan, I cannot begin to tell you how excited I was to hear about the spectacular Nicholas Hilliard portraits that were to form the centrepieces of the Power & Portraiture exhibition. After spending some time working with the team to tell the story on social media I was able to assist on the press day for the exhibition. It was then that I first saw the paintings; I was not disappointed, in fact, they are far more beautiful in person than can be demonstrated through photographs. I confess that I have visited the exhibition almost every week since and I notice something new every time. I highly recommend it!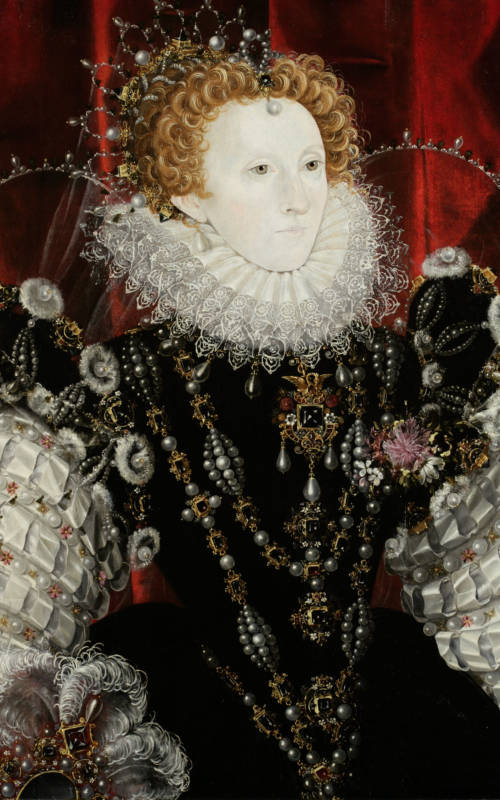 These are just small snapshots of the wonderful events and moments that I have experienced whilst volunteering here. I have a far greater appreciation of how much goes into the running of a heritage property and how much pride and passion people have for the work that they do. All the way through I have been encouraged to contribute my ideas, supported in learning new skills and have been made to feel a real part of the team (including being invited to Fudge Friday at the Treaterie!).  It is a real privilege to work with such a fantastically talented, supportive and fun team. They don't know it yet – but they are stuck with me!
By Louise Bailey, marketing volunteer.
Find out more about volunteering with us >