Beautiful books and bindings
Not many people know about the incredible collection of books that Waddesdon holds, so we decided to pick out a few highlights and fun facts.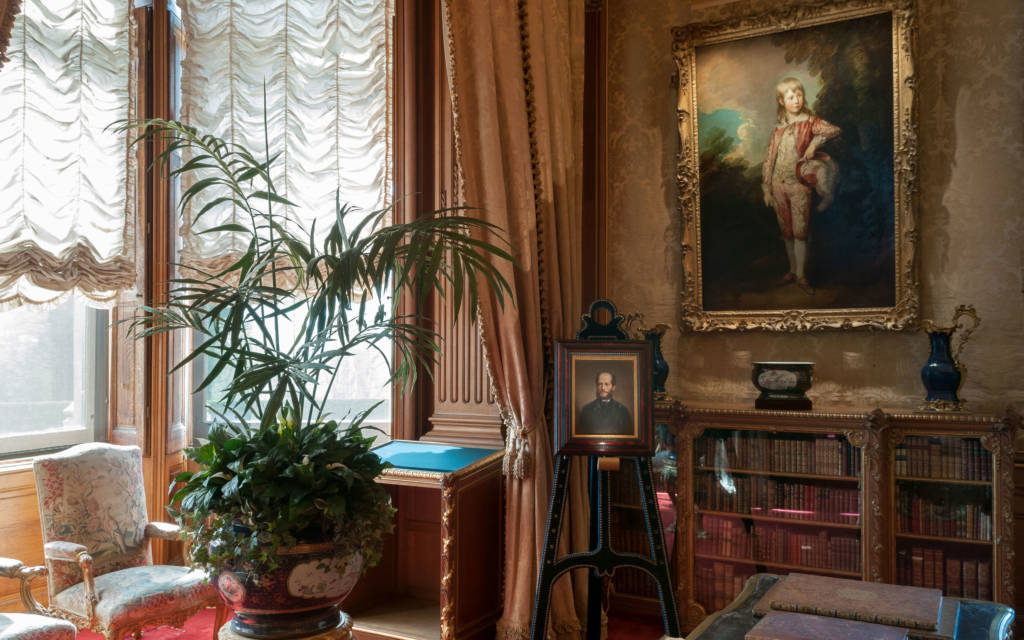 Ferdinand de Rothschild, who built Waddesdon in the 1880s to house his collections of furniture, paintings and decorative arts, collected over 800 volumes of 17th- and 18th-century books, many of them collected for their ornate and beautiful bindings. The majority of these are housed in the Morning Room, pictured here.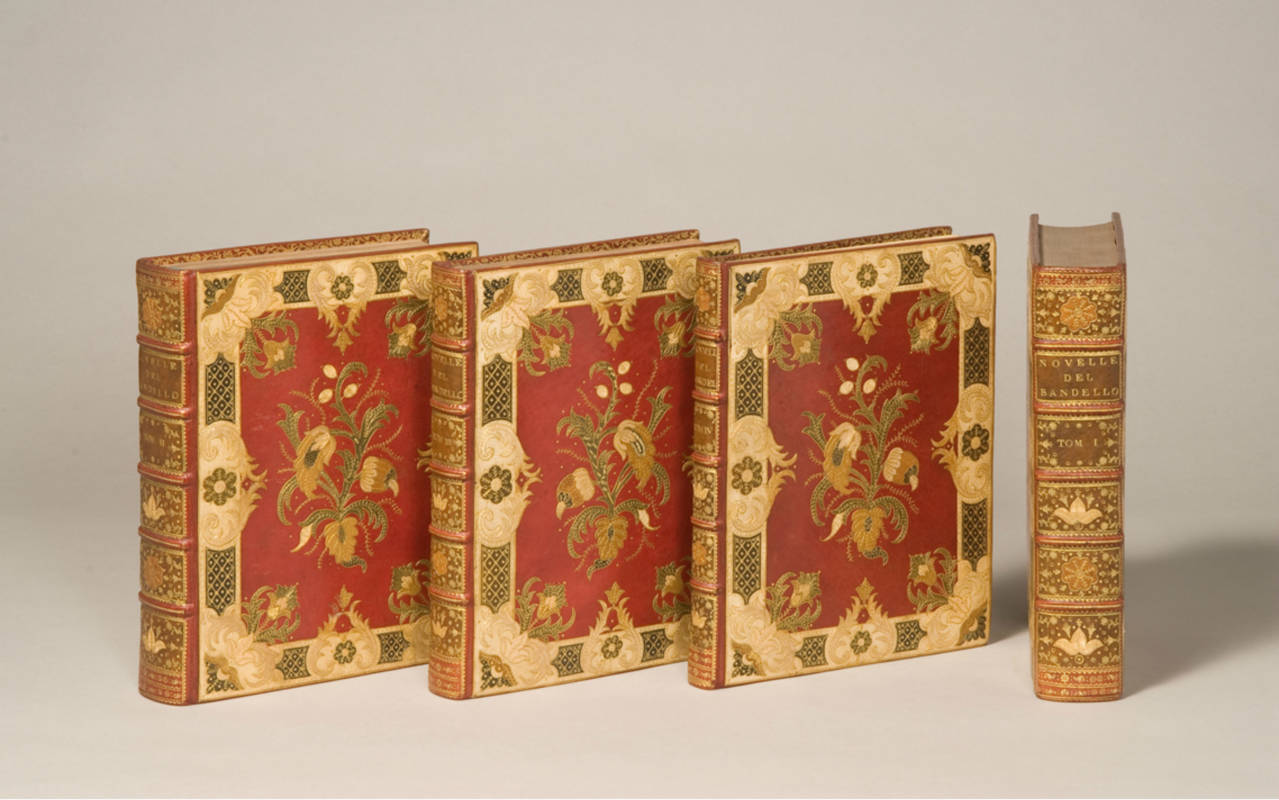 These mosaic style bindings for Bandello's La Prima Parte de le Novelle, published in London in 1740, are among our most exquisite treasures. This imaginative floral design is made with coloured leather pieces decorated with gold tooling. The style is referred to as mosaic because of its uses of smaller pieces of leather placed into the leather covers to create a design. Le Monnier, the French binder responsible for this glorious work was so proud that he signed each cover twice! This was a highly unusual practice for this period in the 18th century.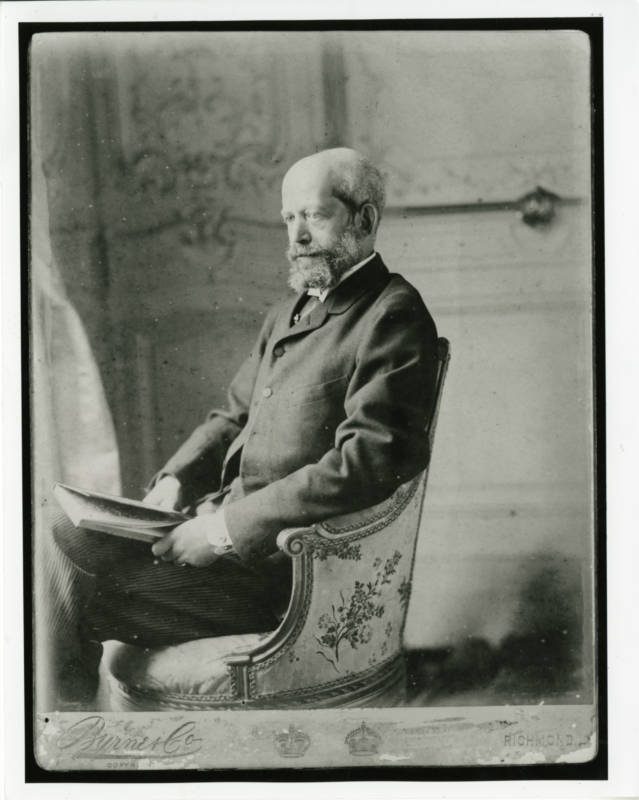 Ferdinand de Rothschild was not only a great collector but also a prolific author, publishing memoires and articles about history and art. He even wrote fiction, including, The Legend of Samandel, which he claimed to have translated from a mysterious and ancient manuscript found hidden on one of his bookshelves. You can read the manuscript online via The British Library >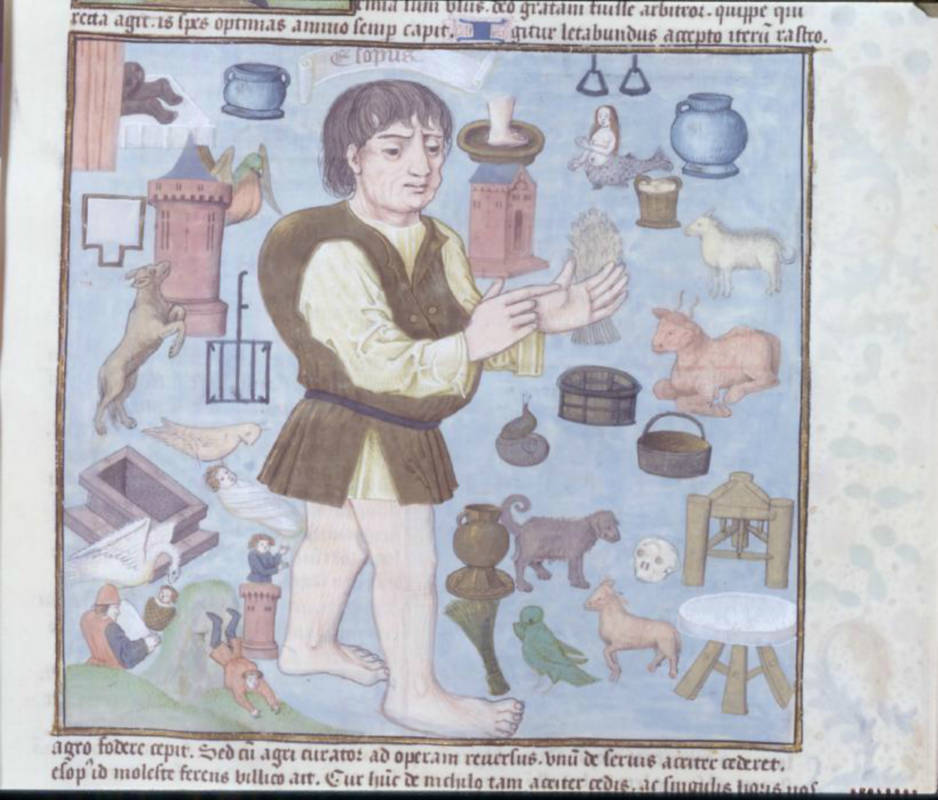 One of our treasures is this early 16th-century illuminated manuscript, The Life and Fables of Aesop. It was produced not long after the advent of printing in Europe and uses a printed edition of the Fables as the sources for its illustrations.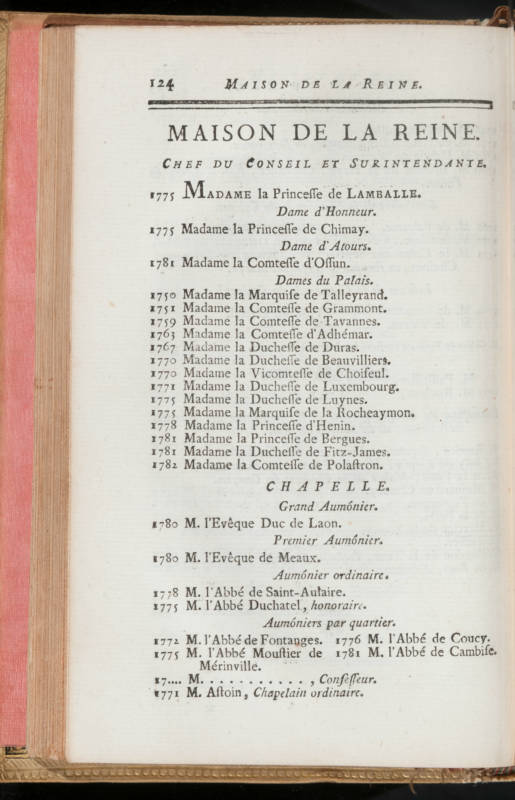 The Almanach Royale of 1782, is in the exhibition Glorious Years. These practical books acted as annual directories for the French Bureaucracy, listing names of the royal households and military figures. These books were necessary for any professional or member of the court. In 1683, the printer and bookseller Laurent d'Houry first published his Almanach ou calendrier. It was presented to Louis XIV in 1699 and became the Almanach royale, the official court almanac, which continued to be published annually until 1919 with various name changes along the way.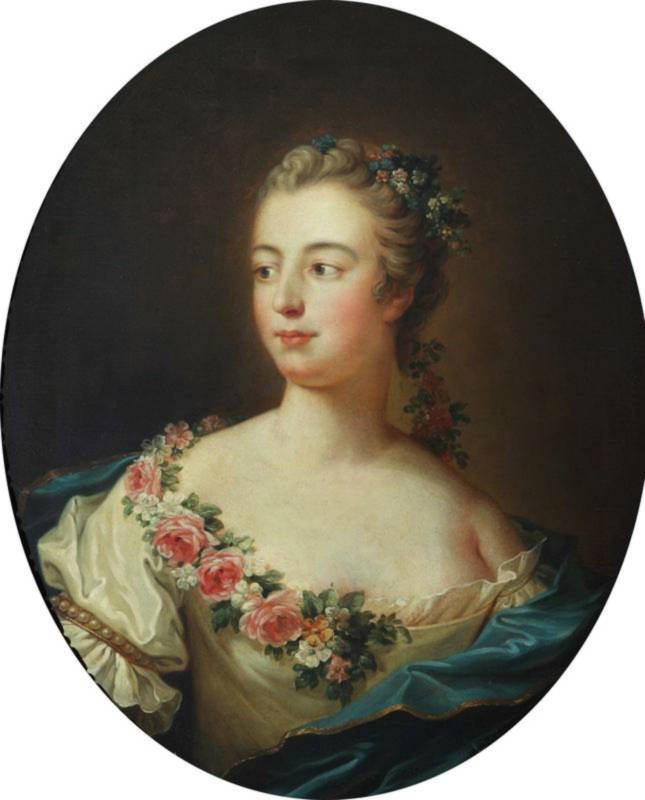 Madame de Pompadour (1721-64), the influential mistress to King Louis XV was a great book collector, she even had her own printing press. Ferdinand collected a number of her books such as the History of the Stuarts, printed in 1760, with her arms stamped on the cover and a copy of her published catalogue of books from 1764, listing her entire collection.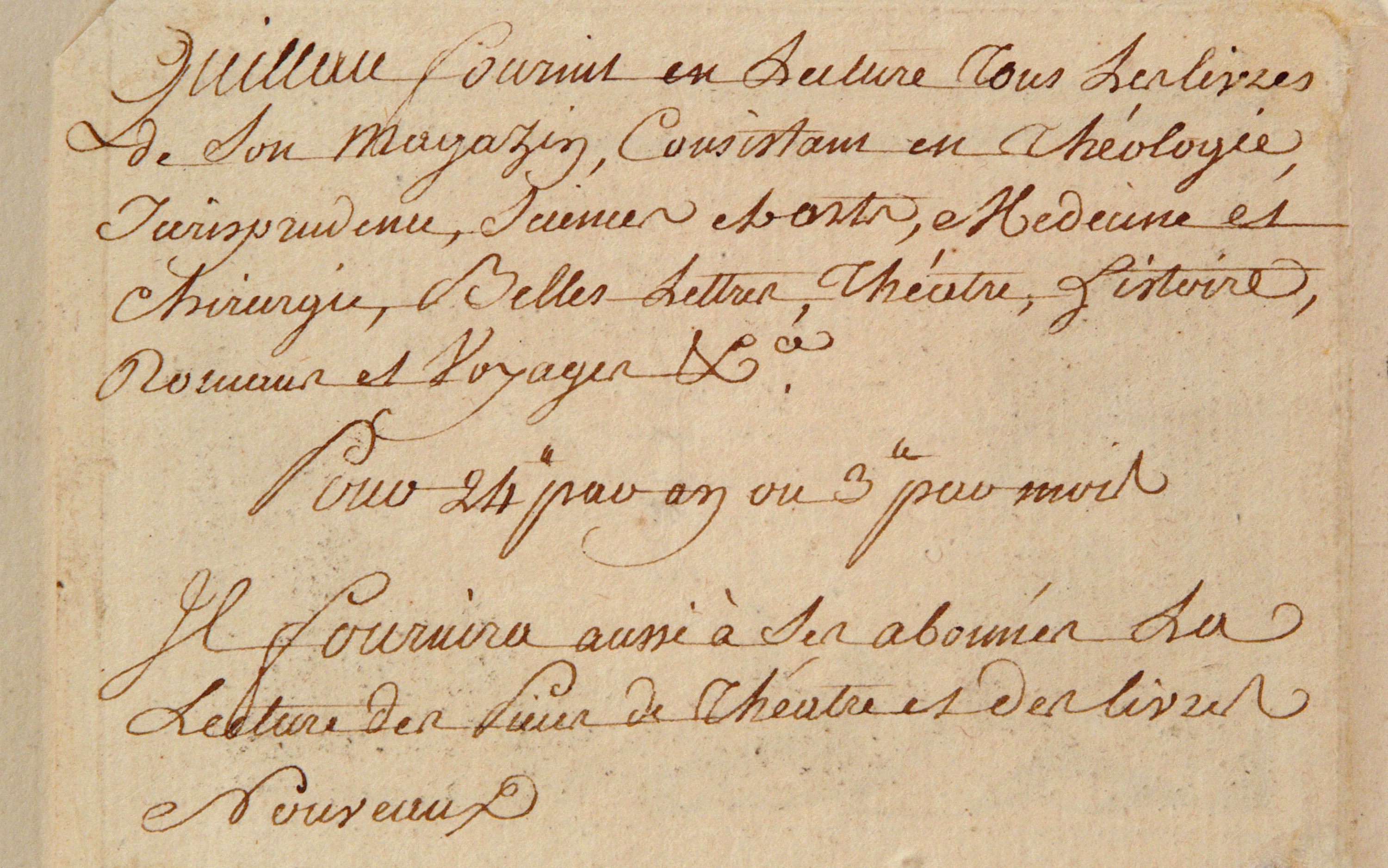 There are many Trade Cards Trade Cards for 17th-century and 18th-century book sellers, binders and printers in Waddesdon's collection. This beautiful example from a Parisian bookseller, Jacques François Quillau, from 1761, even has a price list on the back, probably written by Quillau himself.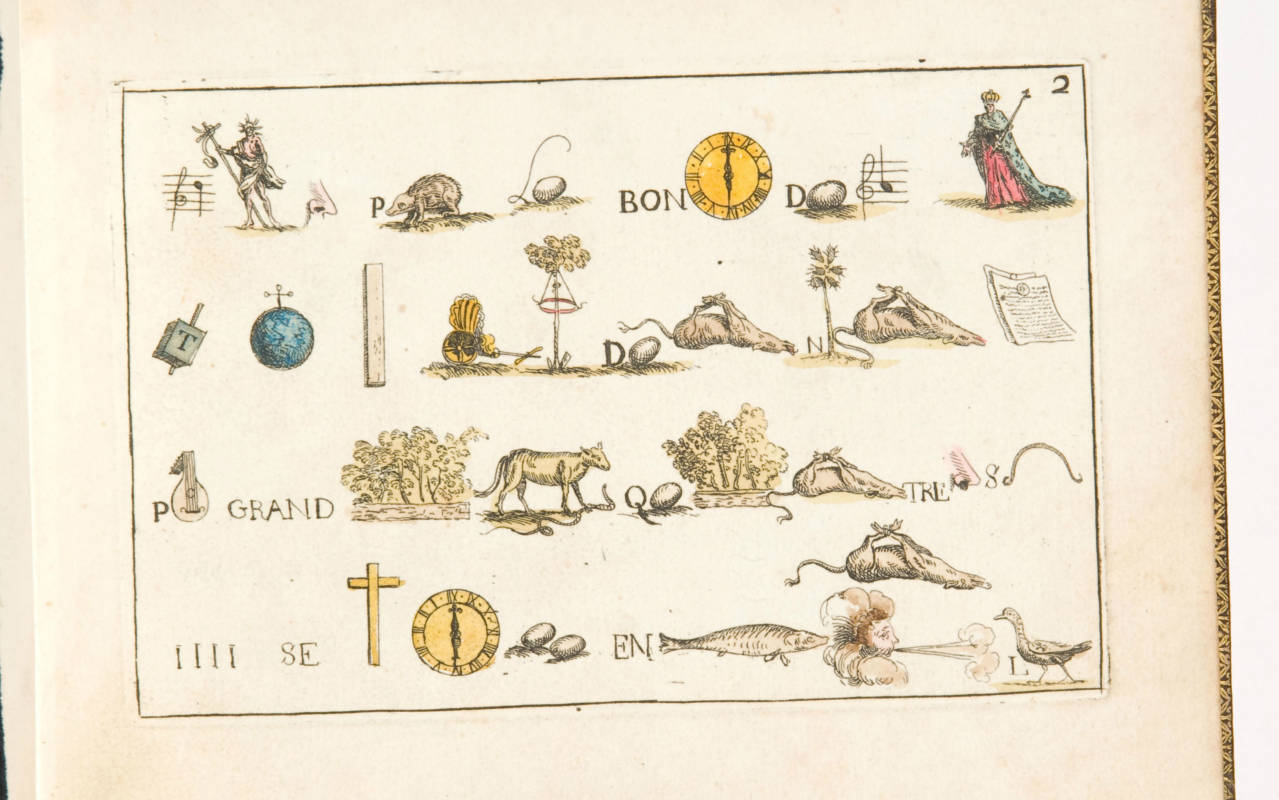 Not all books have to be serious! This French Rebus published in 1716, is illustrated by Jean-Baptiste Oudry, an artist particularly famous for painting animals. Each page is a game, the reader must decipher the joke or phrase from cryptic symbols & images. These were hugely popular in the 18th century.
by Rachel Jacobs, Curator