10 fun facts about the gardens
The gardens at Waddesdon Manor are an exceptional example of Victorian horticulture, with many of the historic features conserved and restored . In celebration of National Gardening Week, Gardens Manager Mike Buffin has picked out some things you you might not know about them.
1) The gardens are looked after by 19 horticulturists, including four trainees, two funded by the Professional Gardener's Guild, and two by Waddesdon. We also have a number of dedicated garden volunteers who work alongside our team to make the garden look as good as it does today. This is compared to the 60 or more gardeners who cared for the gardens in Baron Ferdinand's time.
2) When Baron Ferdinand de Rothschild purchased the Waddesdon Estate in 1874, the hill on which the Manor stands had been cleared of trees, sold for their timber by the Duke of Marlborough. Baron Ferdinand had large trees transplanted from near-by estates to create an instant garden. One of his favourite trees was the horse chestnut (Aesculus hippocastanum) many of which were transplanted over 140 years ago and still survive. If you want to know more about our Tremendous Trees, download our virtual trail.
See our online Tremendous Trees Trail>
3) There are several miles of hedges at Waddesdon Manor, and they are made up of box (Buxus sempervirens), yew and golden yew (Taxus baccata and Taxus baccata Aurea Group), privet (Ligustrum ovalifolium) and laurel (Prunus laurocerasus), and around the Parterre, euonymus (Euonymus fortunei 'Emerald 'n' Gold' and 'Silver Queen'). The gardeners pretty much cut hedges all year round.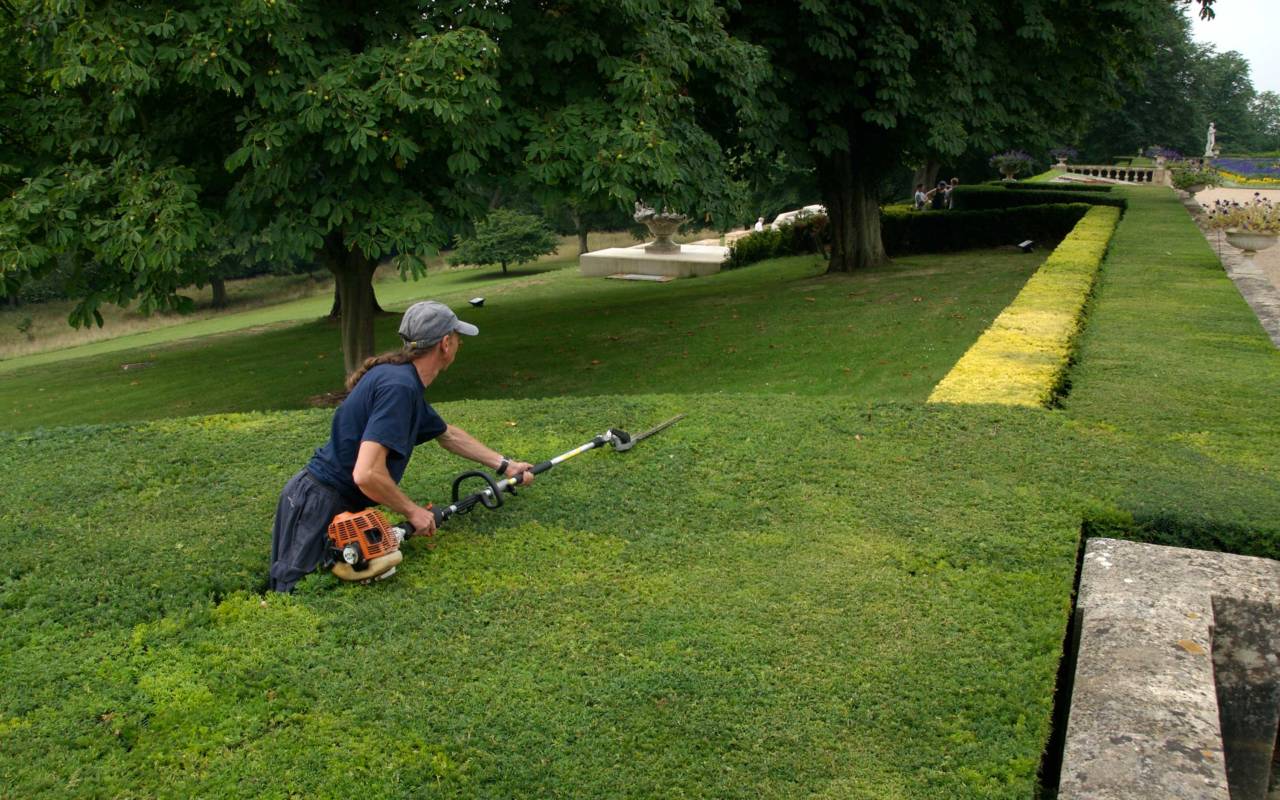 4) Miss Alice, Ferdinand's sister and heir, was a knowledgeable gardener and under her care, the gardens reached their peak. She spent so much time outside that she had a telephone point installed in the trunk of one of the trees!
5) Each year, the bedding displays are changed twice. For the spring display we plant 16,000 bulbs and 40,000 bedding plants, and in summer 33,000 bedding plants in the Parterre, 23,000 plants in the carpet bedding and 16,000 plants make up the 3-dimensional birds. It takes about two months to completely change over the bedding displays, each time with a different colour theme, but the carpet bed, which is grown in plant "tiles", is assembled in a single day.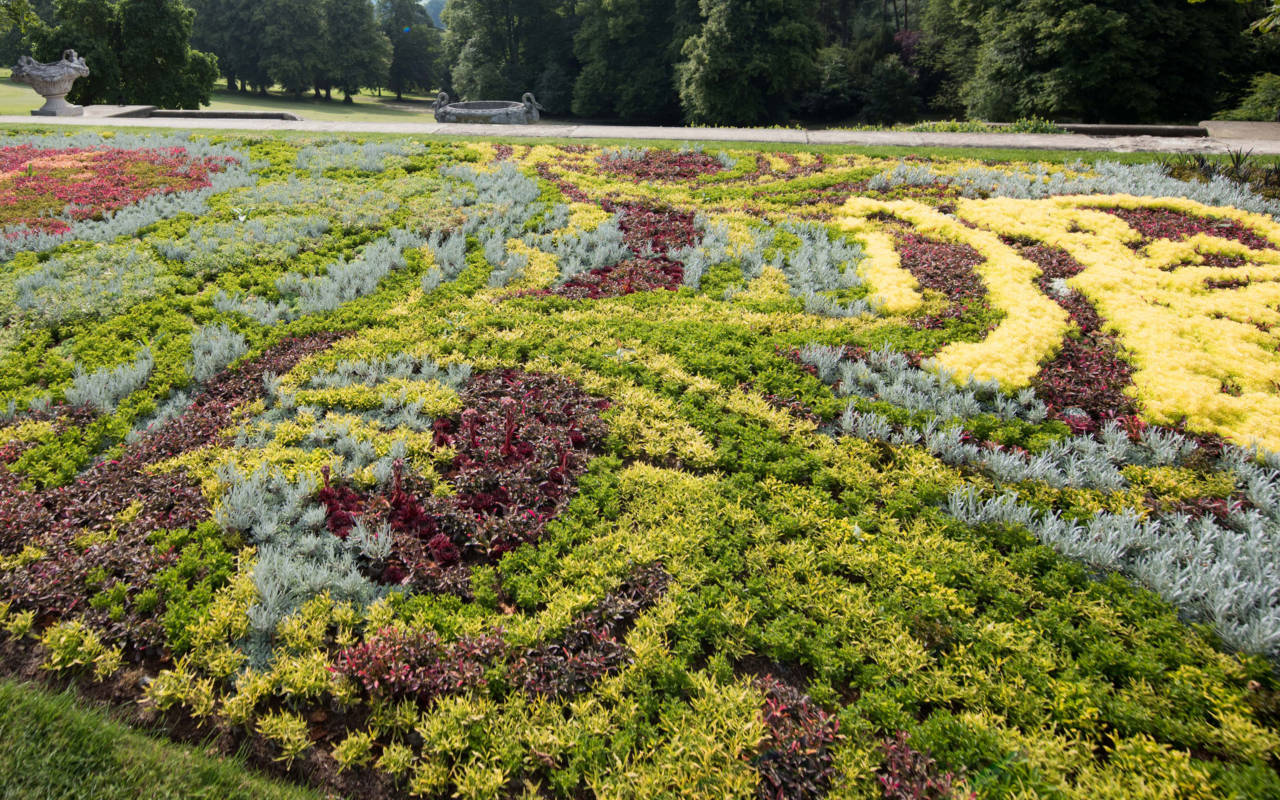 6) We use peat-free compost for all the bedding plants grown at or for Waddesdon so that we reduce our impact on the environment and to support the National Trust's peat-free policy.
7) James and Dorothy de Rothschild inherited the Manor and estate in 1922. During World War II, the gardens were scaled back, but they extended the golf course put in by Miss Alice, and James added a stud to breed his beloved racehorses.
8) Last year Waddesdon was visited by 470,000 people. This means the lawns must be in tip top condition, so we need  regular lawn maintenance, and have a fleet of ride-on and pedestrian lawn mowers do the job.
9) There are over 100 acres of lawn and grassland that we look after – equivalent to cutting 100 football pitches the size of Wembley Stadium. In the spring we are aerating, feeding and scarifying the lawns to reduce surface compaction and keep the grass as healthy as possible.
10) The Manor and its gardens are one of the only examples in Europe of a Rothschild house with its collections intact and open to the public.
by Mike Buffin, Gardens Manager