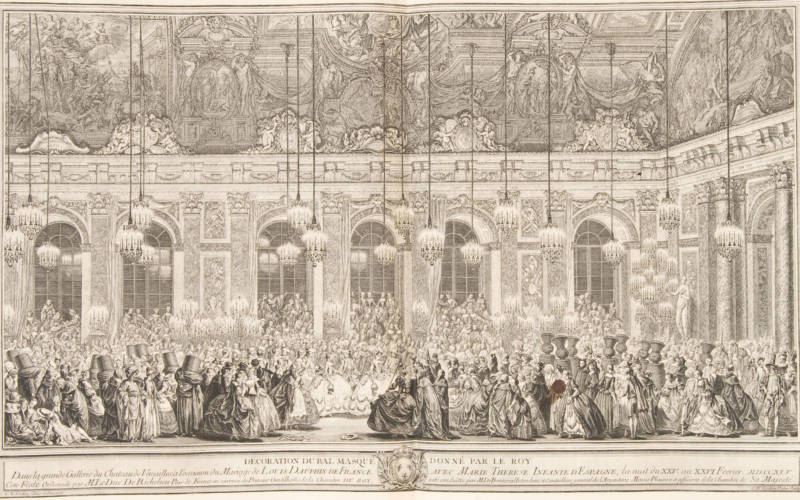 Art & architecture, Walks, talks & tours
Spotlight on Festival Books
Wed 15 Aug 2018
12.30-1.15pm
House
Ceremonies marking key moments in the lives of the royal family were truly spectacular throughout the 17th and 18th centuries.
*Please note that this event has been cancelled.
These ballets, balls, fireworks and tournaments were officially recorded in the form of exquisite large-format illustrated books. Come and marvel at the sumptuous royal festivities and learn more about the political, economic and artistic significance of these royal events and how they were recorded.
Meet at the Main Door.