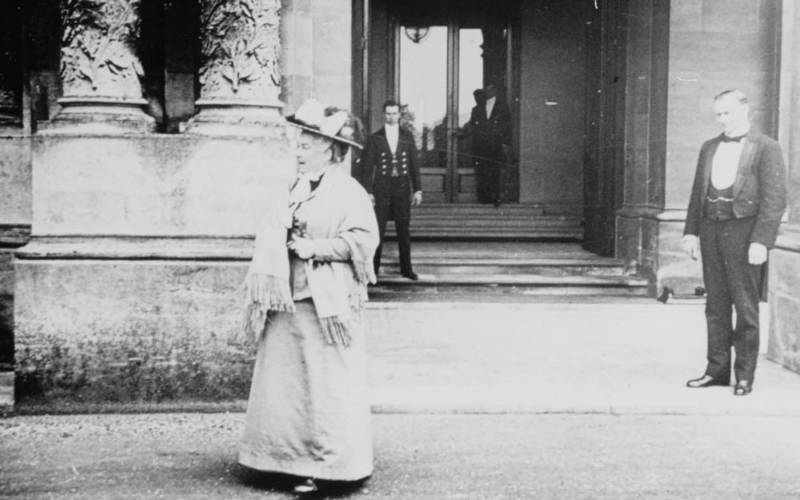 Walks, talks & tours
The Rothschilds and Waddesdon: A Jewish Heritage Tour
Sun 30 Sept, 7 & 14 Oct 2018
10.45am-11.30am
House
Join us for an introductory tour to explore the Jewish heritage of the Rothschilds and their legacy at Waddesdon through its art collections, family history and archives.
This in depth tour will give you an insight into the story of the Rothschild family's rise from modest beginnings in the Frankfurt ghetto to wealth and power in the 19th century.
The tour offers an inside look into Baron Ferdinand de Rothschild's building of Waddesdon Manor and his passionate collecting of works of art. Highlights of the tour include the Family Room and the Goodwood room, with a  focus upon the family's Jewish heritage and support of Jewish causes, and the Red Drawing Room and Grey Drawing Room that epitomise the spectacular interiors for which the Rothschilds became known, set against the background of Jewish emancipation in Victorian Britain.
The tour in total lasts 45 minutes.
This year Waddesdon Manor is teaming up with The European Association for the Preservation and Promotion of Jewish Culture and Heritage (AEPJ), which supports the preservation, appreciation and promotion of Jewish culture and heritage in Europe. Waddesdon is contributing to AEPJ's programmes – European Days of Jewish Culture and European Routes of Jewish Heritage – to ultimately focus upon the Jewish heritage of the Rothschild family and Waddesdon.
Based in Barcelona,  AEPJ is formed by fourteen organisations: B'nai B'rith Europe, CoopCulture, Diputació de Lleida, Israeli House, JECPJ France, the Jewish Cultural Heritage Route Association, the Lithuanian Jewish Community, the Ministry of Culture and Tourism Azerbaijan, Patronat Call de Girona, Red de Juderías de España – Caminos de Sefarad, Rede de Judiarias de Portugal, the Tarbut Sighet Foundation, the Unione delle Comunità Ebraiche Italiane and the World Jewish Heritage Fund.