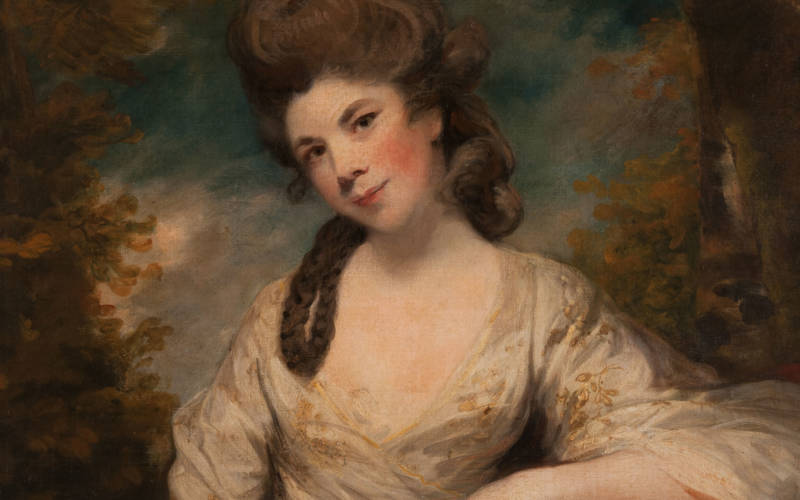 Exhibitions
Reynolds at Waddesdon: A Trail
5 June – 27 Oct 2019, Wed-Sun
12pm-4pm
Discover Waddesdon's impressive collection of paintings by Sir Joshua Reynolds, first president of the Royal Academy of Art in London, on this self-led trail through the House.
Joshua Reynolds transformed British painting with portraits, 'fancy pictures' and history paintings that promised to be engaging to audiences. He quickly achieved fame as a portraitist at the heart of London's artistic, literary, theatrical and scientific circles and as an eloquent teacher and art theorist, he used his presidency at the Royal Academy to raise the status of art and artists in Britain.
Waddesdon's exceptional collection of Reynolds paintings demonstrates the multiple ways in which portraits can be interpreted by the viewer, and the stories that explain the history behind the paintings. The portraits range from the self-promotion of aristocrats, the hidden secrets and blackmail of celebrities to his interest in the historical and mythological.
Also explore Waddesdon's digital trail that celebrates the 14 Reynolds paintings in the collection, providing you with additional information and an online immersive experience for each painting.