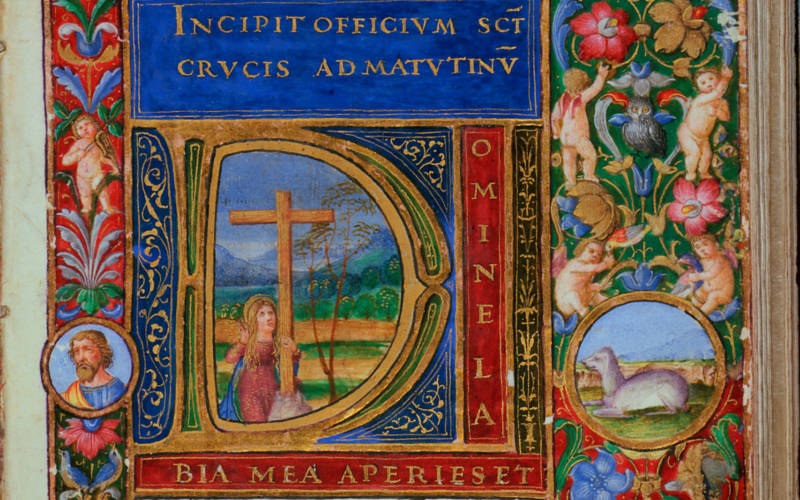 Walks, talks & tours
Illuminated Manuscripts Masterclass
Wed 18 Oct 2017
10.30am-4pm
House
Waddesdon has a superb collection of illuminated manuscripts, mainly Books of Hours which are rarely displayed because of their fragility.
This year, manuscript specialist, Sally Dormer, will focus on the making of a manuscript, materials and techniques in the morning session.  The afternoon will be an opportunity to examine an example from the collection in detail.
Although sessions will be presented as stand-alone activities, participants are recommended to attend both sessions in order to get both a sense of the how a manuscript is produced and an in-depth study of a specific book.
Morning session: 10.30am-12.30pm (break for coffee/biscuits at 11.30am)
Afternoon session: 2pm-4pm (break for tea/cake at 3pm)
One session: Adult £50, National Trust members/Art Pass: £40. Two sessions: Adult £80, National Trust members/Art Pass: £70
Celebrate Museum Store Sunday - 10% off full priced products until 12pm on Thurs 30 Nov - Use code MUSEUM10