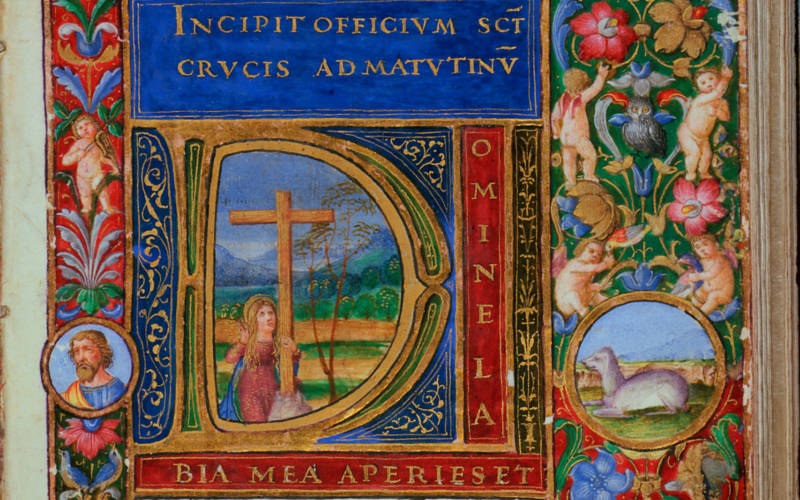 Walks, talks & tours
Illuminated Manuscripts Masterclass
Wed 10 Oct 2018
10.30am-4pm
House
Waddesdon has a superb collection of illuminated manuscripts, mainly Books of Hours, which are rarely displayed because of their fragility.
This year, manuscript specialist, Sally Dormer, will focus on four books used by lay patrons as devotional aids.  These sessions will reveal aspects of taste and devotional practise in the 14th to 16th centuries by examining the materials, techniquess, texts and illustrations of the books. The books that have been selected from Waddesdon's collection of illuminated manuscripts are:
MS 2 – a diminutive early 14th-century Parisian Psalter illuminated, in part, by an associate of Jean Pucelle, for a royal French woman
MS 6 – a complex Book of Hours made in Amiens c. 1430-40
MS 23 – an early 16th-century Book of Hours created in Northern France, for an anonymous patron
MS 26 – an exquisite Book of Hours produced in Simon Bening's Bruges workshop c. 1540
The two sessions will be looking at different books.
Morning session: 10.30am-12.30pm (break for coffee/biscuits at 11.30am)
Afternoon session: 2pm-4pm (break for tea/cake at 3pm)
Adult £40 per session.
Please note that if you wish to visit the House then you will be required to purchase a ticket.