Art & architecture, Exhibitions
Drawings for Architecture, Design & Ornament
6 Sept – 27 Oct 2019, Wed- Sun
12pm-4pm
House
Waddesdon houses over a thousand drawings for architecture, design and ornament, collected by Baron Edmond de Rothschild (1845 – 1934).
These include designs for buildings and firework displays, stage sets and bases, fountains, windowpanes and snufboxes. Many bear the stains, creases and scoring of workshop use, while others are highly finished presentation pieces made for a client's approval. The drawings throw light on the complex processes of design which could involve several individuals, and on the imortance of copying and engraving in the dissemination of designers' inventions.
Most of the drawings were made in the 17th and 18th centuries. They were acquired in Paris, mainly in the 1880s and 1890s, when the collecting of such dessins d'ornement was just beginning to flourish. Sometimes Baron Edmond bought straight from the artists' heirs or successors. He acquired substantial series associated with the Bâtiments du Roi (the department of the royal household dealing with the king's buildings) and others by such outstanding draughtsmen as Juste-Aurèle Meissonnier and Jean-Charles Delafosse.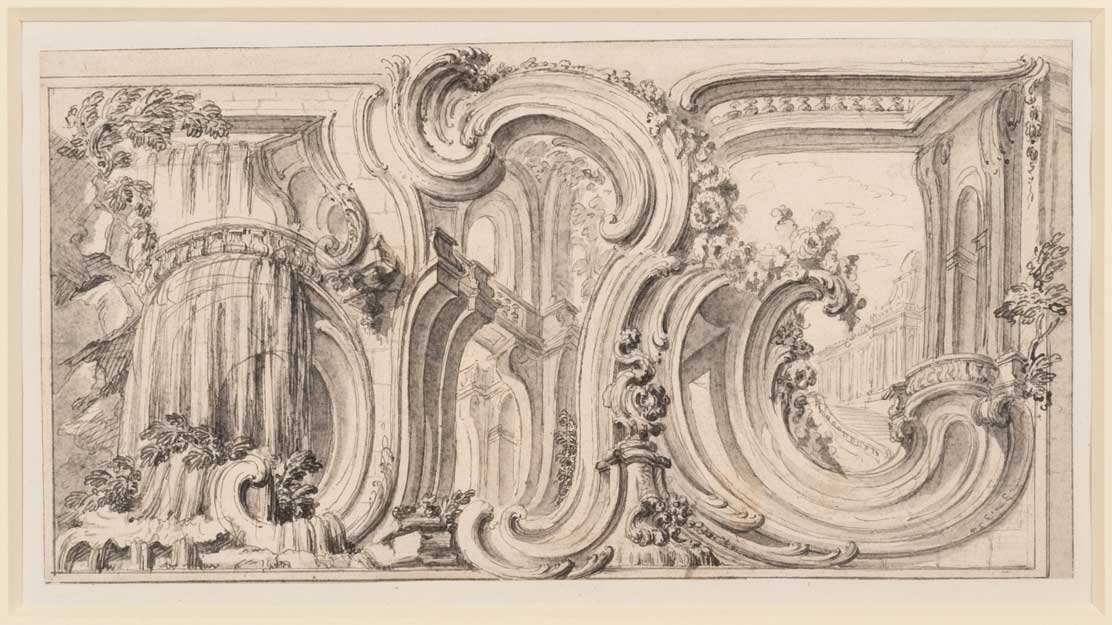 French drawings dominate the collection. For Edmond, the art of France was supreme: 'renewing itself with each century, creating styles that are as varied as those of Louis XIV, Louis XV, Louis XVI, all forms of art shone with incomparable lustre.'
Materials
Ink predominates in this selection, whether applied with the precise linearity of a pen or broadly washed onto the paper with a brush. Several drawings are built up layer by layer over a network of faint lines, often of graphite. In some cases, the later touches expand or even contradict the earlier thoughts.
Natural chalks were mined from the earth before being shaped for drawing. Their softness made them particularly valuable to artists seeking to preserve the spontaneity of their ideas in rapid studies. The warm vitality of red chalk made it particularly attractive. The range of tone and breadth of stroke permitted the artist to model a form quickly while chalk's friable texture allowed it to be rubbed, smudged with finger or stump (a coil of leather, felt or paper with blunt points) or even transferred from one surface to another. Through careful control of point and pressure, by licking the chalk or dipping it in water, the artist could create crisp lines and strong accents.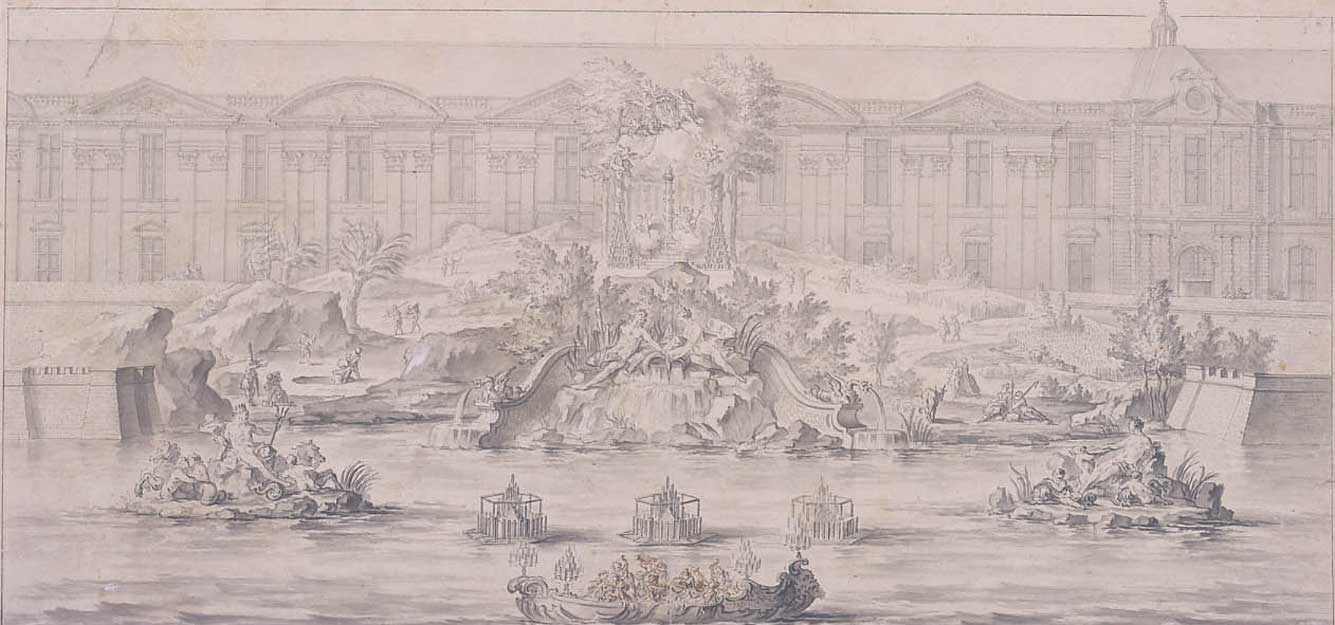 A version of this display was first shown in 2005 to celebrate the publication of The James A. de Rothschild Bequest at Waddesdon Manor, The National Trust: Drawings for Architecture, Design and Ornament by Alastair Laing and others, edited by Geoffrey de Bellaigue; exhibition curated by Juliet Carey.
Please note: light damages works on paper so light levels are kept low in this exhibition