Christmas
Christmas
Sat 16 Nov 2019 – Sun 5 Jan 2020, Wed-Sun
Open: Mon 30 & Tue 31 Dec
Closed: Mon 23 – Thurs 26 Dec
Grounds: 11am-6pm. House: 11.30am-6pm, last entry 5.30pm.
House & Grounds
Displays in the House this year explore Waddesdon's connection to the world of music with a festive twist, from traditional Christmas carols to Christmas hits. Outside, witness the gardens illuminated with sparkling lights and colour.
Bring the family and share a festive day out gazing at the decorated house, indulging in celebratory foods and shopping for gifts.
From dusk, the grounds will come to life with a light trail around the Aviary that playfully combines colour, sound and movement. The Manor's facade will also be bathed in light with two unique shows.
Christmas visiting tips
wrap up warmly and wear strong, waterproof outdoor shoes
if possible bring a torch as some paths have limited lighting
we have a lit woodchip path that can be uneven in places
beat the crowds and visit us on a weekday, Wed-Fri
you can find warm covered seating in the Wigwam café
find additional sheltered outdoor seating at the Stables
discover take-away food at the Treaterie
our Winter Light programme of illuminated trails and light shows are better the darker it gets
make a note of where you park so you can find your car in the dark
Unmissable festive highlights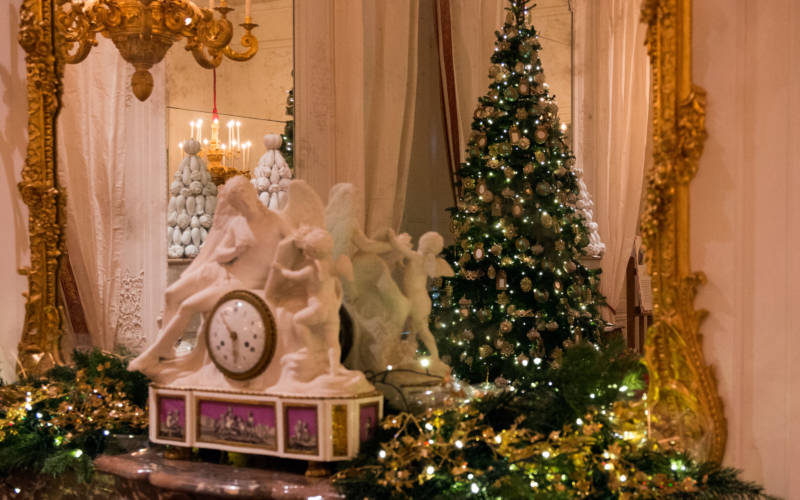 11.30am-6pm, until 5 Jan 2020 (some rooms decorated, the rest of the house is 'put to bed' for conservation and cleaning)
Dazzling decorations and sparkling trees inspired by traditional carols and contemporary Christmas songs. From the Holly and the Ivy to Irving Berlin and a cascade of vinyl Christmas hits.

Advance booking of timed tickets is essential for all visitors including NT members.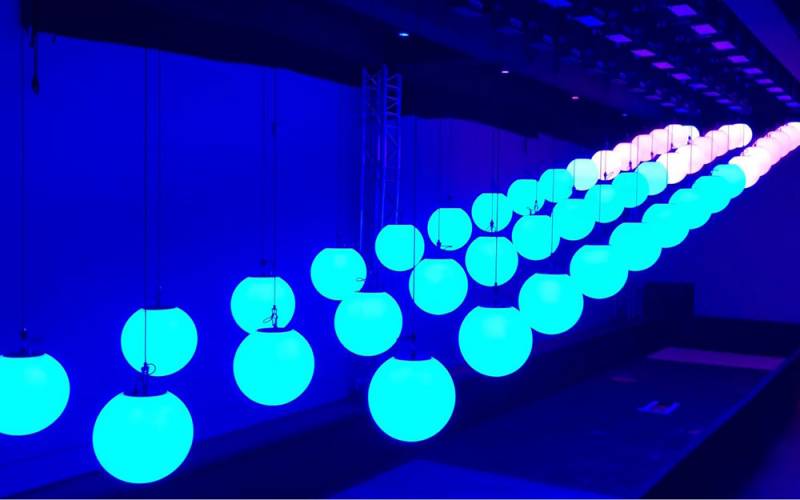 11am-6pm, until 5 Jan 2020
Walk through the Coach House at the Stables and you'll see an amazing kinetic light installation.
Every few minutes, dozens of orbs of light will fall and rise from the ceiling to the floor, set to a soundscape.
Christmas food & drink, and shopping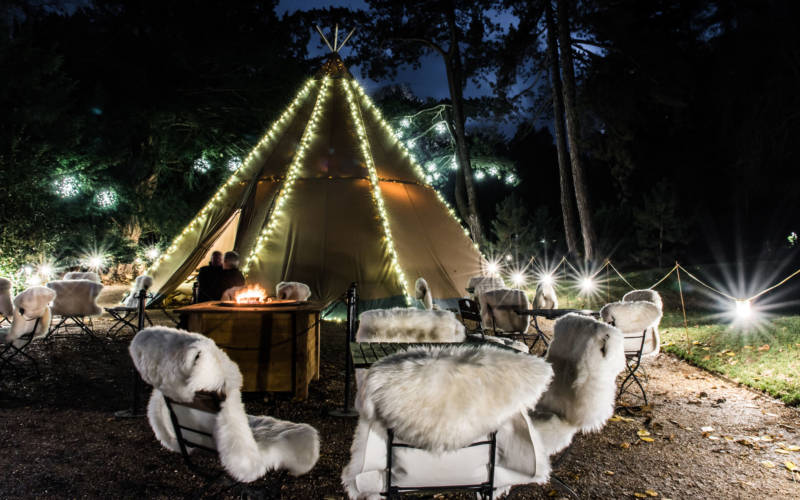 We've plenty of options for eating and drinking this Christmas.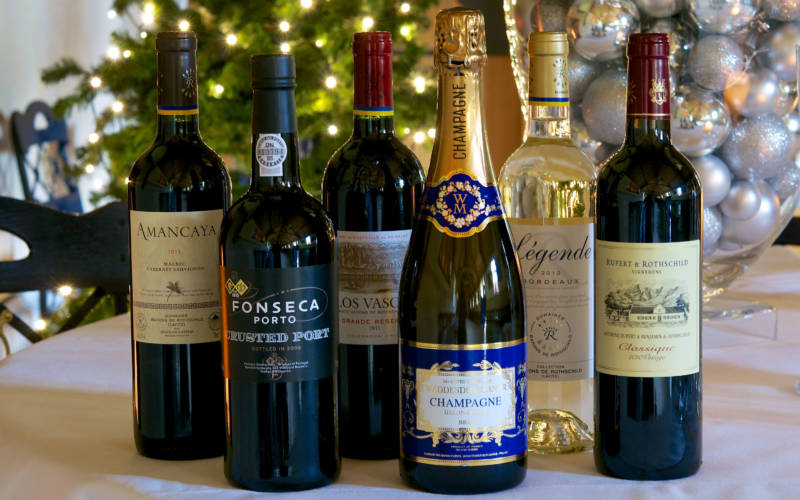 Find unique and unusual gifts exclusive to Waddesdon and a selection of wines.
Christmas tickets
Weekend tickets for decorated rooms sold out to 22 Dec. Tickets still available for Sat 28 & Sun 29 Dec and 4 & 5 Jan. Why not book for a weekday?
Grounds
11am-6pm, Wed-Sun
From dusk: light trail, Manor illuminations, Coach House light installation
£11 Adult, £5.50 Child, £27.50 Family
National Trust members: Free
(Family: up to 2 adults + 3 children)
House
11.30am-6pm, last entry 5.30pm (pre-booking required)
Decorated rooms in the East Wing & Bachelors' Wing
Wed-Fri: £26 Adult, £14 Child, £66 Family
National Trust: £5 Adult, £2.50 Child, £12.50 Family
Sat-Sun: £28.50 Adult, £15.25 Child, £72.25 Family
National Trust: £7.50 Adult, £3.75 Child, £18.75 Family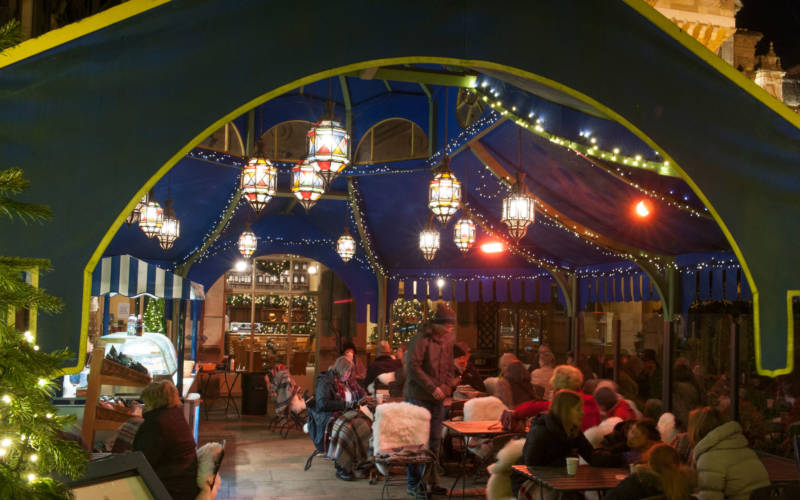 Bring along a group of friends, club or organisation to visit Waddesdon this Christmas. 15 or more people, paid 14 days before your visit qualify for our group rate.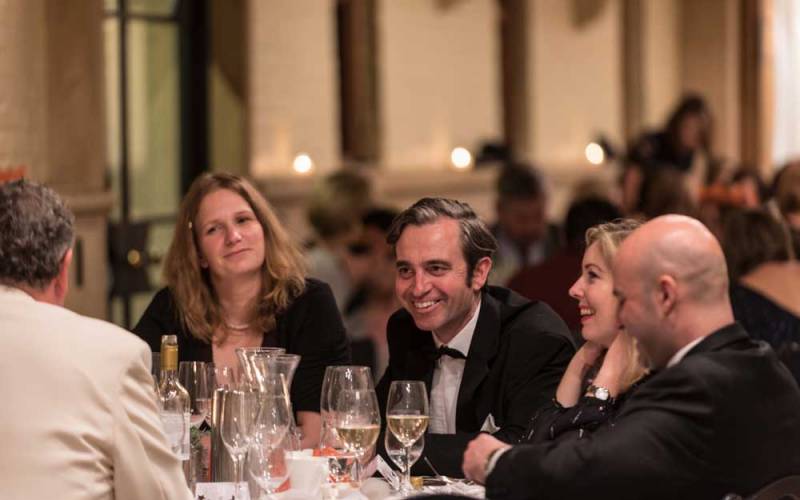 Both the Dairy and Five Arrows Hotel offer a unique atmosphere for a Christmas party. With several party packages to choose from, come and celebrate Christmas with us.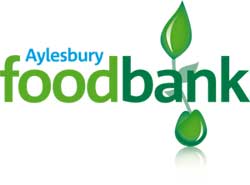 We'll be collecting for the local Aylesbury foodbank this Christmas. If you can bring any non-perishable food items to Waddesdon and give something back this festive season.