Christmas
Christmas Carnival
10 Nov – 2 Jan 2019, Wed-Sun
Open Mon 31 Dec & Tue 1 Jan
Closed 24-26 Dec
House & Grounds
Both inside and out, the displays take inspiration from the wondrous festivals and celebrations conjured up by Waddesdon's treasured artworks – from sumptuous feasts, lavish gifts and masked balls to theatre, fancy dress and fairy tales – there is something for everyone at the Christmas Carnival.
Bring the family and share a festive day out gazing at the decorated house, exploring our biggest ever Christmas fair, indulging in celebratory foods and shopping for gifts.
From dusk, the grounds will come to life with a new light show created by the Guildhall School, projected onto the Stables and inspired by the objects, architecture and gardens of Waddesdon. Beyond the Aviary you'll discover a light trail that playfully combines colour, sound and movement, and the Manor's facade will also be bathed in light.
Open Wed-Sun, 10 Nov - 2 Jan 2019 and Mon 31 & Tue 1 Jan (closed 24-26 Dec)
Grounds
11am-6pm, Wed-Sun
Christmas Fair
11am-6pm, 10 Nov – 16 Dec
From dusk: light trail, Guildhall School projections, Manor illuminations
House
Decorated rooms in the house
11.30am-6pm, last entry 5.30pm
Timed tickets, advance booking essential
House tickets available now
Beat the rush and book your Christmas tickets early this year. Online booking now open for house and grounds tickets.
Unmissable Christmas Carnival highlights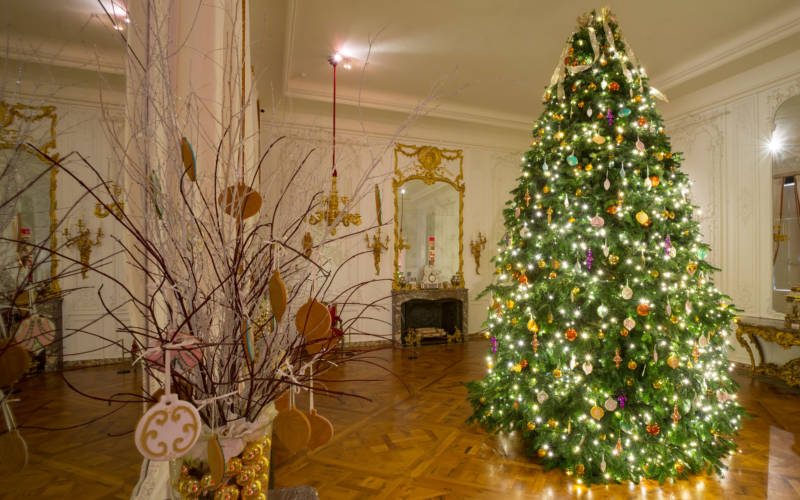 11.30am-6pm, from 10 Nov - 2 Jan 2019
This year the house decorations have taken inspiration from the wondrous festivals and celebrations conjured up by Waddesdon's treasured artworks. You'll find dazzling decorations and trees sparkling with lights.
Timed tickets and advance booking essential for all visitors including NT members.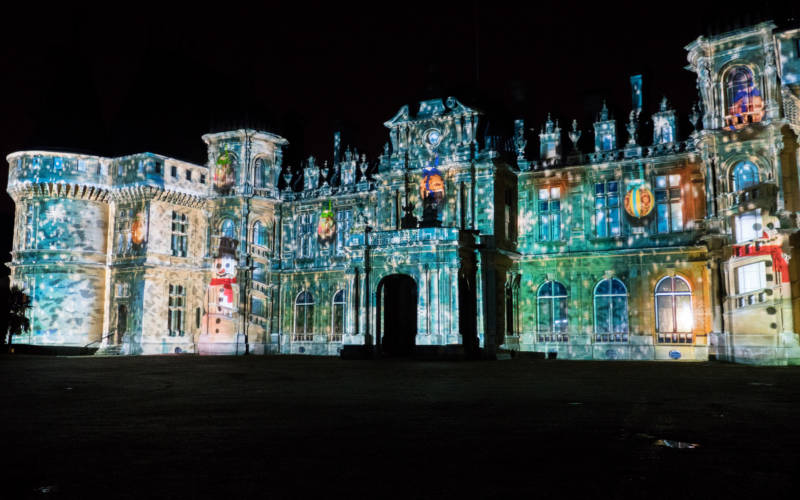 11am-6pm, Wed-Sun, 10 Nov - 2 Jan 2019
Arrive at the Stables and walk through our tunnel of light, be met by beautiful light animations projected onto the walls (from dusk), and then follow the festoon lit playground path back to the Manor, with sounds accompanying your journey. All created by students from the Guildhall School.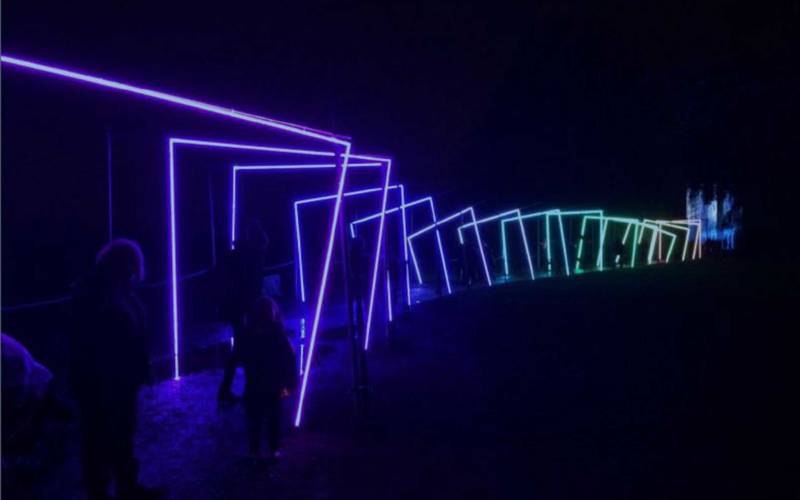 From dusk-6pm, Wed-Sun, 10 Nov - 2 Jan 2019
The whole family will enjoy following our illuminated light trail. See the trees and bushes lit up with a rainbow of colours. Walk through a brightly sparkling portal and see glitter balls and wine bottles hanging from branches.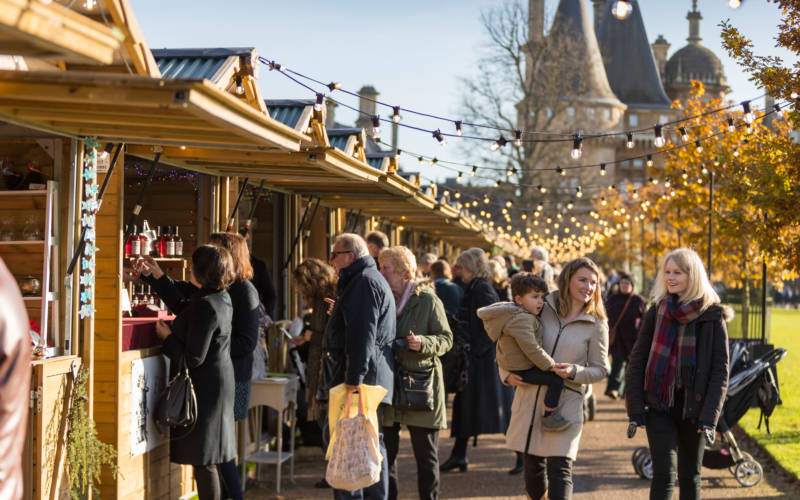 11am-6pm, Wed-Sun, Sat 10 Nov – Sun 16 Dec
Our Christmas market in front of the house is a shopping experience not to be missed! Soak up the sights, smells and sounds of Christmas with 80 hand-selected exhibitors all housed in charming wooden chalets.
Somewhere warm to sit and snack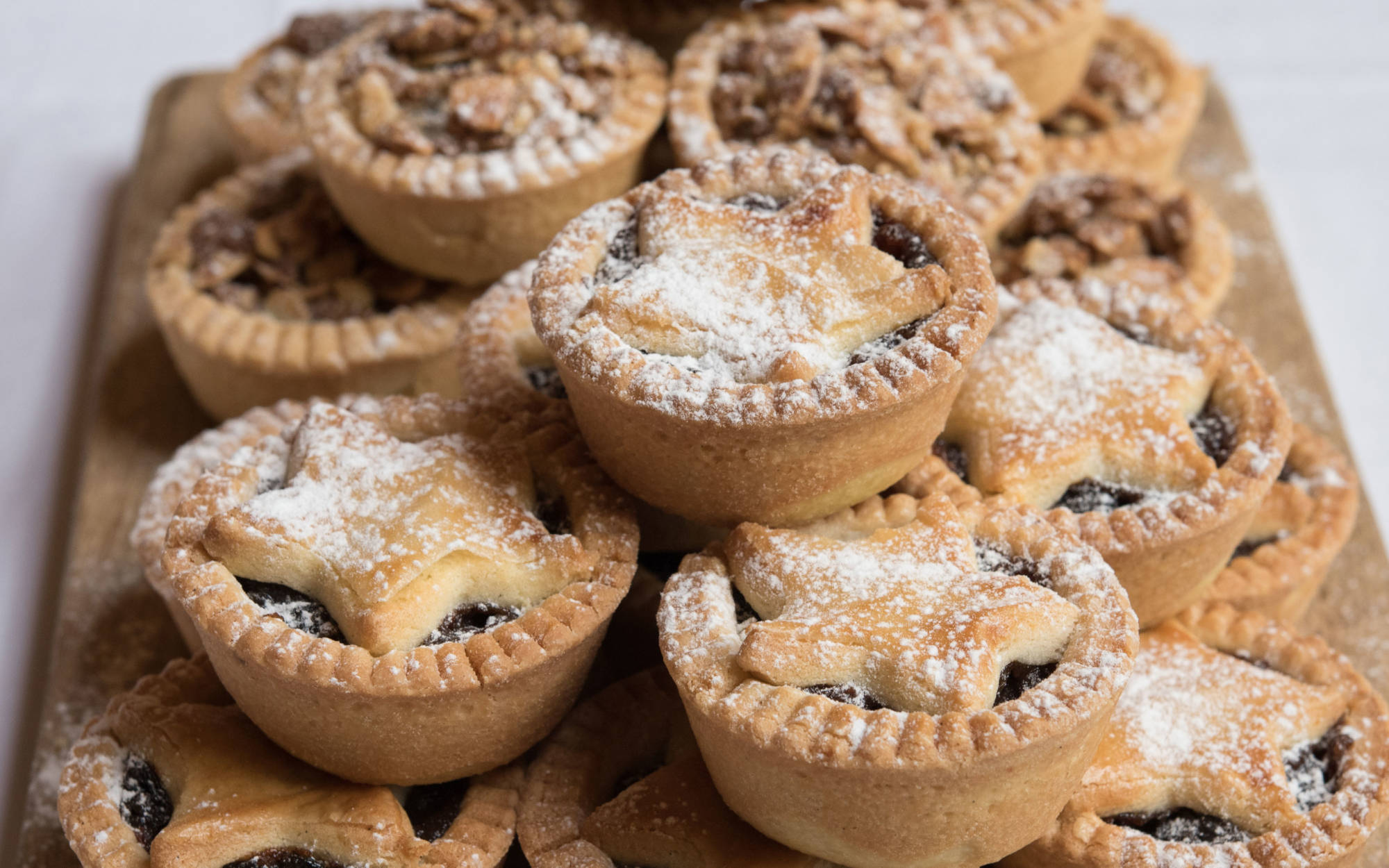 Our Alpine Chalet across from the Manor shop courtyard, is warm and cosy, with wooden cladding and bench seating. Grab a hot chocolate or mulled wine and enjoy traditional cakes made in our kitchens.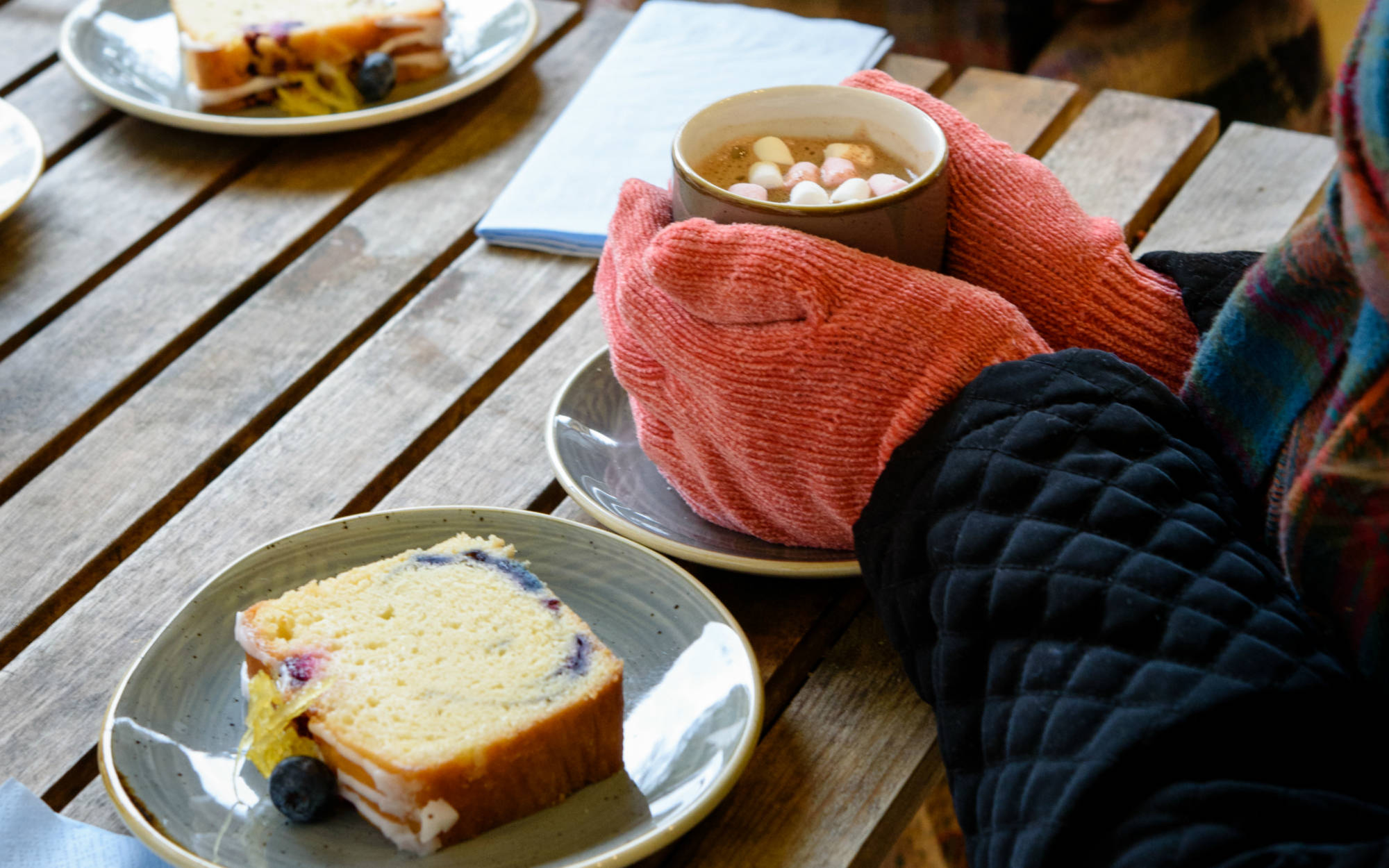 Party the night away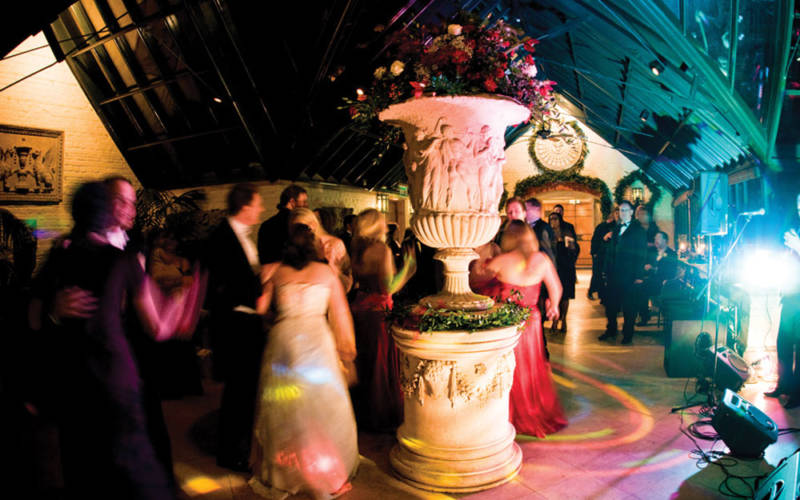 We offer a unique atmosphere at Christmas time and the perfect venue for your party, with both the Dairy and Five Arrows Hotel offering Christmas party packages.
Become a member of the National Trust at Waddesdon
When booking your ticket to Waddesdon online, you now have the option to become a member of the National Trust.
Receive free entry to over 500 special places including Waddesdon, free parking at most National Trust car parks, National Trust handbook full of ideas to plan a visit, National Trust magazine three times a year and regular newsletters to your inbox.
Here's how:
first select the date you'd like to visit Waddesdon
at 'Step 1', click 'show all ticket types'
choose 'Join the National Trust on the day', with options for both adult and child
proceed with your booking journey
on the day of your visit, upon completion of your membership form at our Welcome Pavilion, you'll become a National Trust member