Winter walks
Fancy some fresh air and a good walk to blow away the cobwebs?
This January to March you can visit us at the weekends to enjoy our range of new walks around the wider estate.
It may be cold and dreary outside, but the gardens are wonderful at this time of year, with early spring-flowering snowdrops and winter aconities, winter shrubs and unusual views before the trees come into leaf. It's a great time for those interested in photography, exploring, or simply for spending time with loved ones. You can even finish up your walk with a hot chocolate in the Stables Café!
We've mapped five different routes for you to discover both the highlights and lesser known areas of Waddesdon's grounds: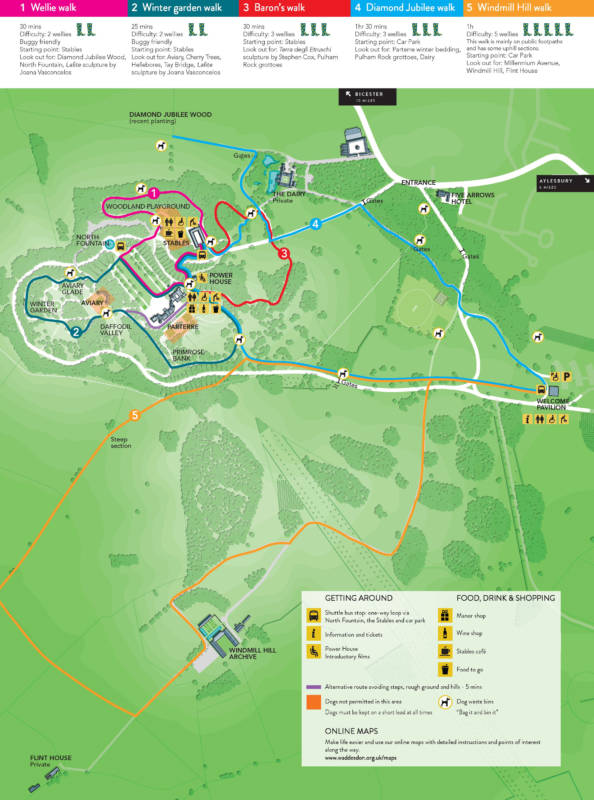 We're also excited to share that you can use our digital maps on your smartphone to navigate around the grounds. They highlight points of interest on each walk and you can use them to identify where you are, as they are connected to Google Maps.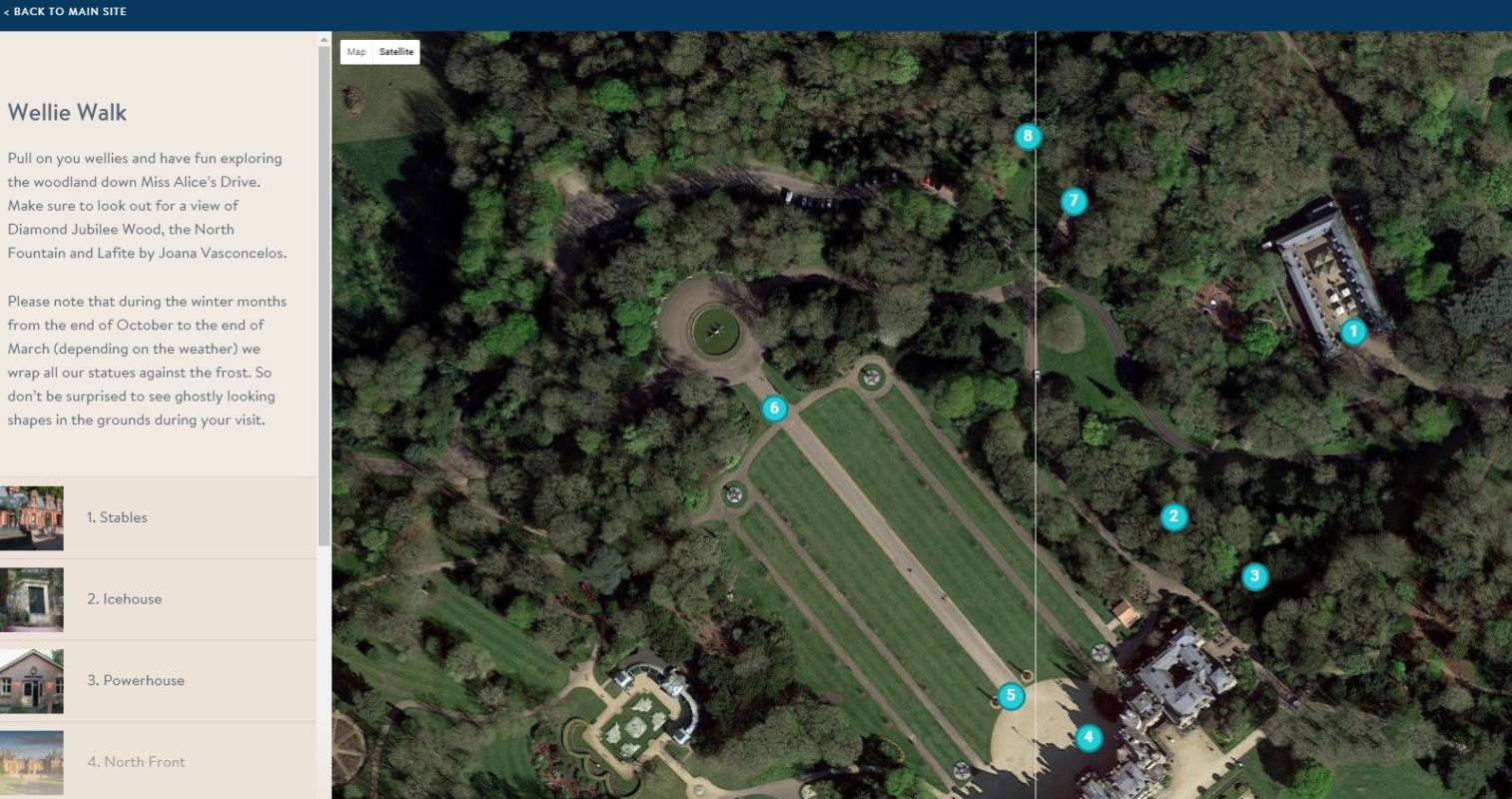 You can also bring your dog along for all five walks. They are allowed anywhere in the grounds with the exception of the Aviary, Parterre and Woodland Playground. To help protect our beautiful surroundings we just ask that you keep your dog on a short lead and stick to our doggy do's and don'ts.
If you take any beautiful pictures while on your wanders make sure to tag us in them as we love to see them!
You'll find us here:
Twitter – @WaddesdonManor
Facebook – Waddesdon Manor
Instagram – @waddesdonmanor_nt