What it's like to volunteer at Waddesdon
As part of Volunteer's Week, we caught up with some of our volunteers to find out what volunteering at Waddesdon entails, and what they enjoy most about their role.
Why do you enjoy volunteering?
'You get to meet people from all walks of life, and learn more about what it would have been like here back in Ferdinand's day' – Hungton Chan, House Host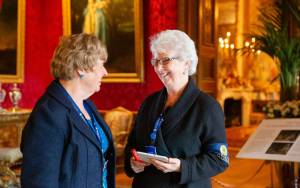 'It's such a beautiful place, and I enjoy meeting all of the visitors, as well as all the events throughout the year' – Mary, Welcome Host
'I just love it here. It's peaceful, we have lots of good company, and we even get brought cake sometimes!' – Jane, Gardens volunteer
'It's terrific meeting different people, but the people who work here are also pretty fantastic' – John, Welcome Host and Wine volunteer
'I like meeting people as they come in, and meeting all the lovely dogs!' – Jenny, Welcome Host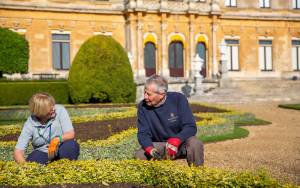 What does your role involve?
'I volunteer down at the Welcome Pavilion. I help people on and off the buses, and I just love it here!' – Charlie, Welcome Host
'I have a golf buggy I drive around and sort out all of the problems in all of the areas' – Kevin, Housekeeping volunteer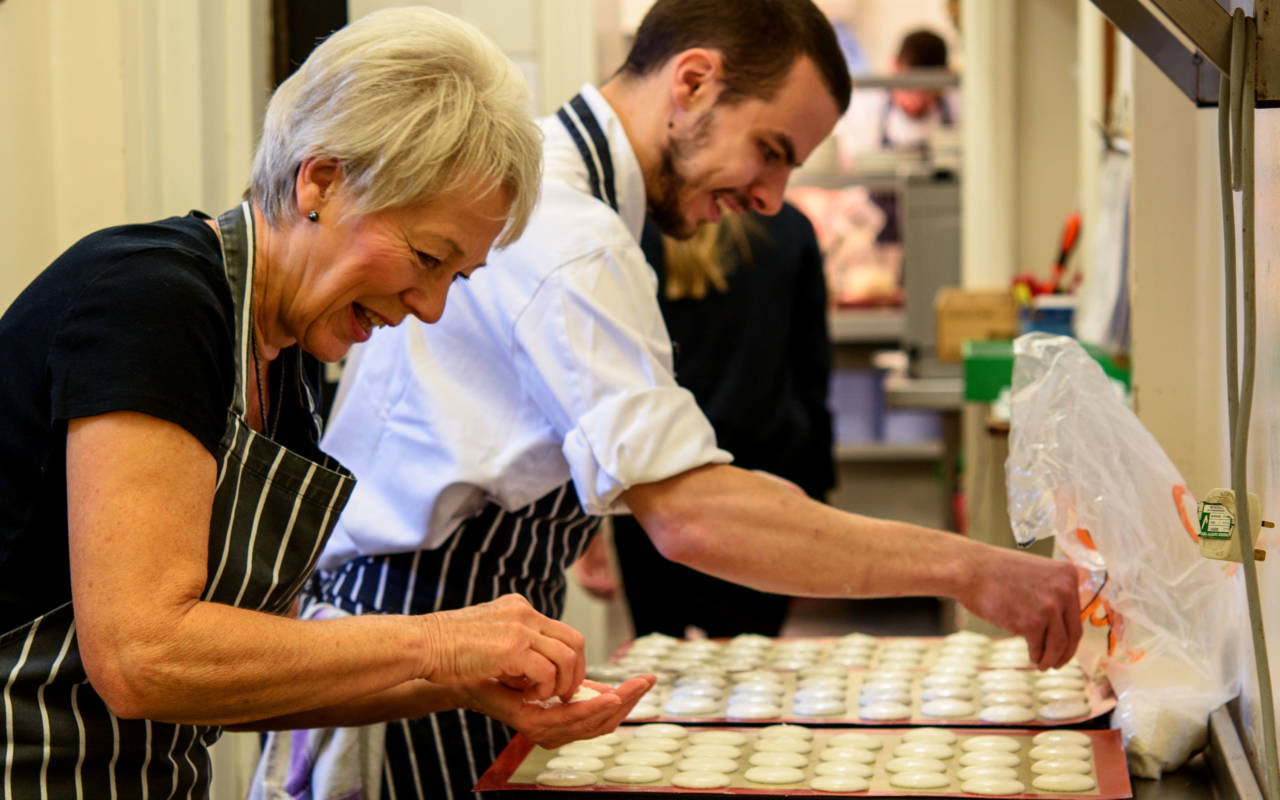 'We make all the cakes and sandwiches in large quantities. We usually have to crack about 90 eggs for one cake mixture! We then get to bake and decorate them all for the afternoon teas which is great fun' – Paula, Kitchen volunteer
'I meet and greet people, make sure they know where they're going and tell them what's on in the House and the restaurant' – John, Welcome Host
'I do delivery driving for the wine company. People are usually pleased to see me, and it allows me to get out and about and see some amazing places' – John, Wine delivery volunteer