A Rothschild Wedding Dress
To celebrate the marriage of Prince Harry and Meghan Markle, we have delved into the past to discover more about the charming Rozsika Rothschild, her wedding day, and the incredible dress she wore.
This magnificent dress was worn by the present Lord Rothschild's grandmother, Rozsika Rothschild, born von Wertheimstein (1870-1940). While her Hungarian family were important (they were the first Jewish family to be enobled in Europe), they were not wealthy, and she met her future husband, Charles Rothschild, at her family home while he was on a flea and butterfly hunting expedition.
Charles was from the London branch of the family and shared the interests of his older brother Walter, the famous naturalist who established the Natural History Museum at Tring. Rozsika was charming and high-spirited. She loved dancing and skating, and was Hungarian Ladies Tennis Champion, introducing the overarm serve to the women's game. Contemporaries also thought her somewhat "fast"; she smoked openly, and was known to jump over barrels on skates. After her marriage, she moved to Tring with her husband, and became active in charitable and political circles. She was instrumental in setting up the charity Save the Children and the Hungarian Red Cross, and after the First World War helped to negotiate loans to the Hungarian government and was particularly active on behalf of refugees.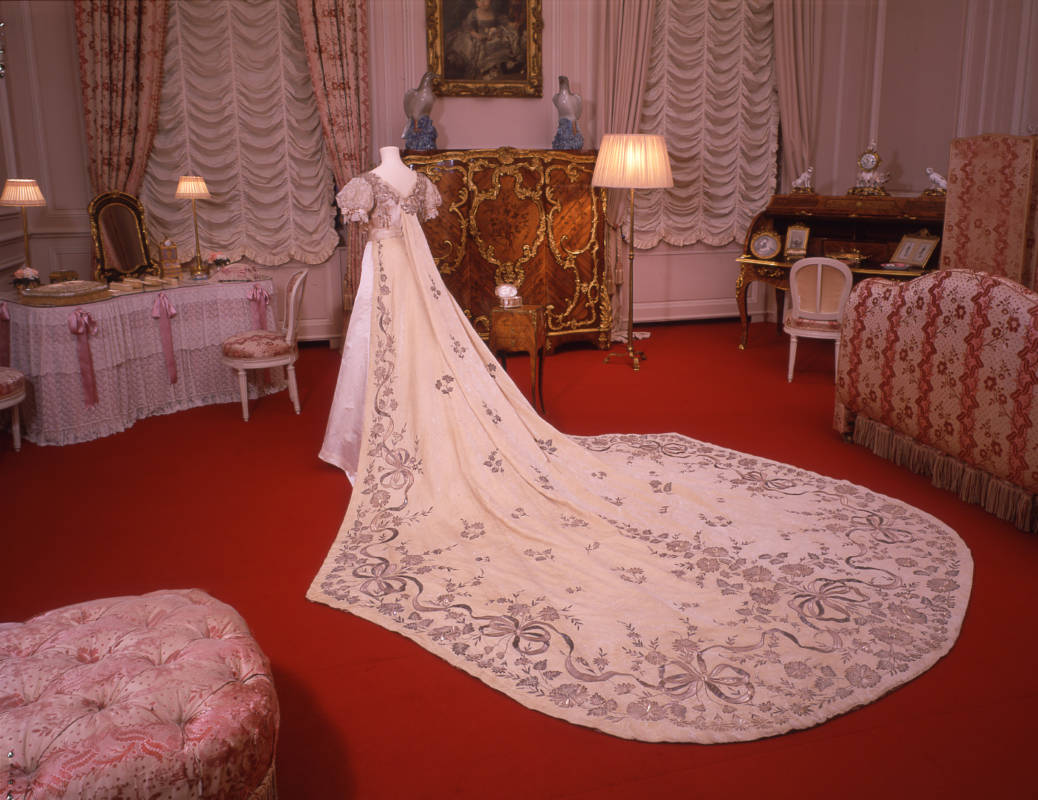 She and Charles married in Vienna in 1907, at a grand ceremony attended by both families. The wedding was featured in The Jewish Chronicle, which devoted two articles to it, and was only slightly marred by the late arrival of Rozsika's brother, Victor, who had been challenged to fight a duel that morning, from which he emerged unscathed.
Described by the family as her wedding dress, this velvet, satin and silver lace dress with its 3-metre train has more in common with grand dresses worn when women were presented at court. It was made by L&H Laufer, of Vienna, renowned as court and bridal dressmakers, who were responsible for the trousseau of Empress Elizabeth of Austria and were particularly famous for their grand trains.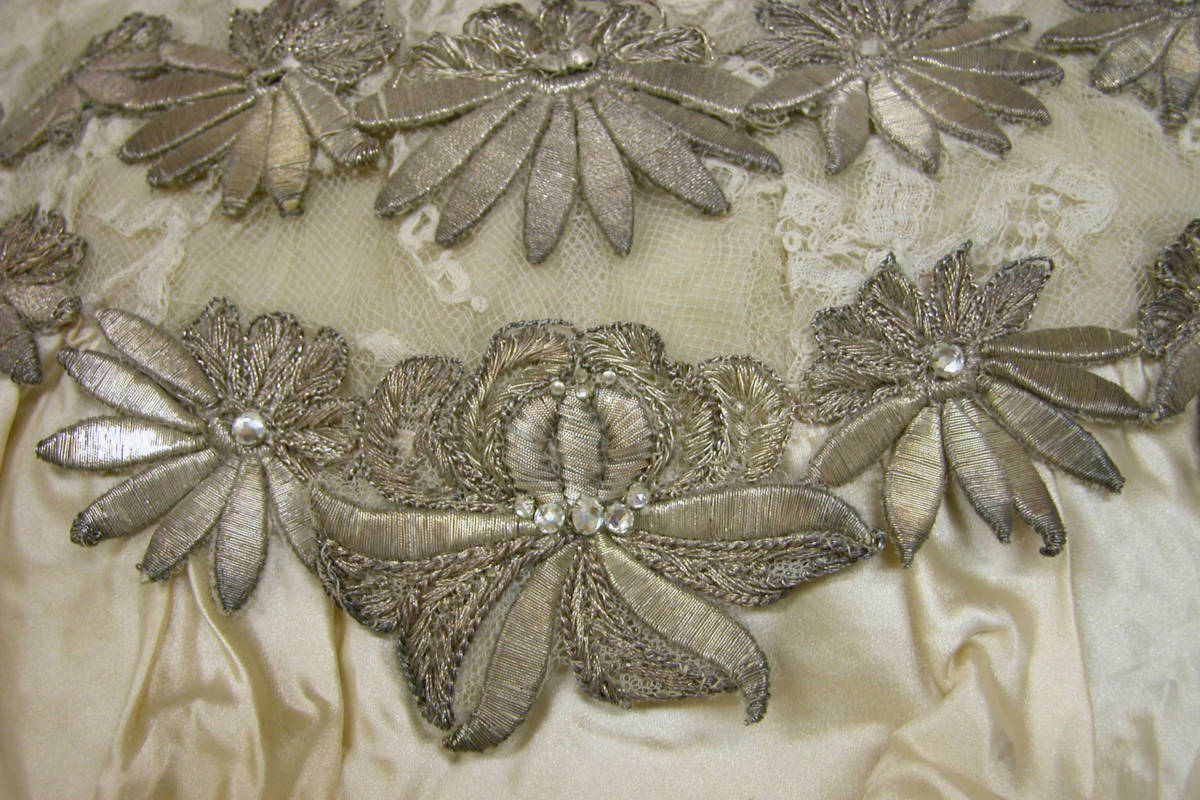 It is in three parts, bodice, skirt and train with heavy petticoats beneath to create the outline. The silk fabric was tin-weighted, a common technique in this period, since it was thought to lend an attractive density and lustre to the fabric. Unfortunately, over time, the metal destroys the silk, so when the dress shown, we do so with a replica skirt, the original being too fragile now to display.
Pippa Shirley, Head of Collections and Gardens