How I became a Waddesdon Warden, 1999 model
Audrey Hughes provides us with a lovely reminiscence on how she came to work at Waddesdon.
As a visitor to Waddesdon, I was wandering through the house, lonely as a cloud, as is usual because I take too long looking at things.  It must have been getting late in the afternoon one Wednesday, when I was discussing the subject of one of the paintings in the Bedroom Corridor with myself (another irritating habit) when a voice said 'You're enjoying yourself, aren't you?'
'Yes,'  I replied, looking for the source of the voice which seemed to come from the sort of chair I would not have dared to sit upon.  There was a somewhat aged gentleman reclining at ease on the East Landing.  'You ought to work here,' he said.
'How?' I enquired. He told me and after a phone call and a brief interview with the important person who was in the General Manager's office, I became the newest 'warden', an important but tiny link in the security of this amazing house.  Alas, I have now been here so long I have forgotten the name of that gentleman who introduced me to this amazing place, but he did me an enormous favour!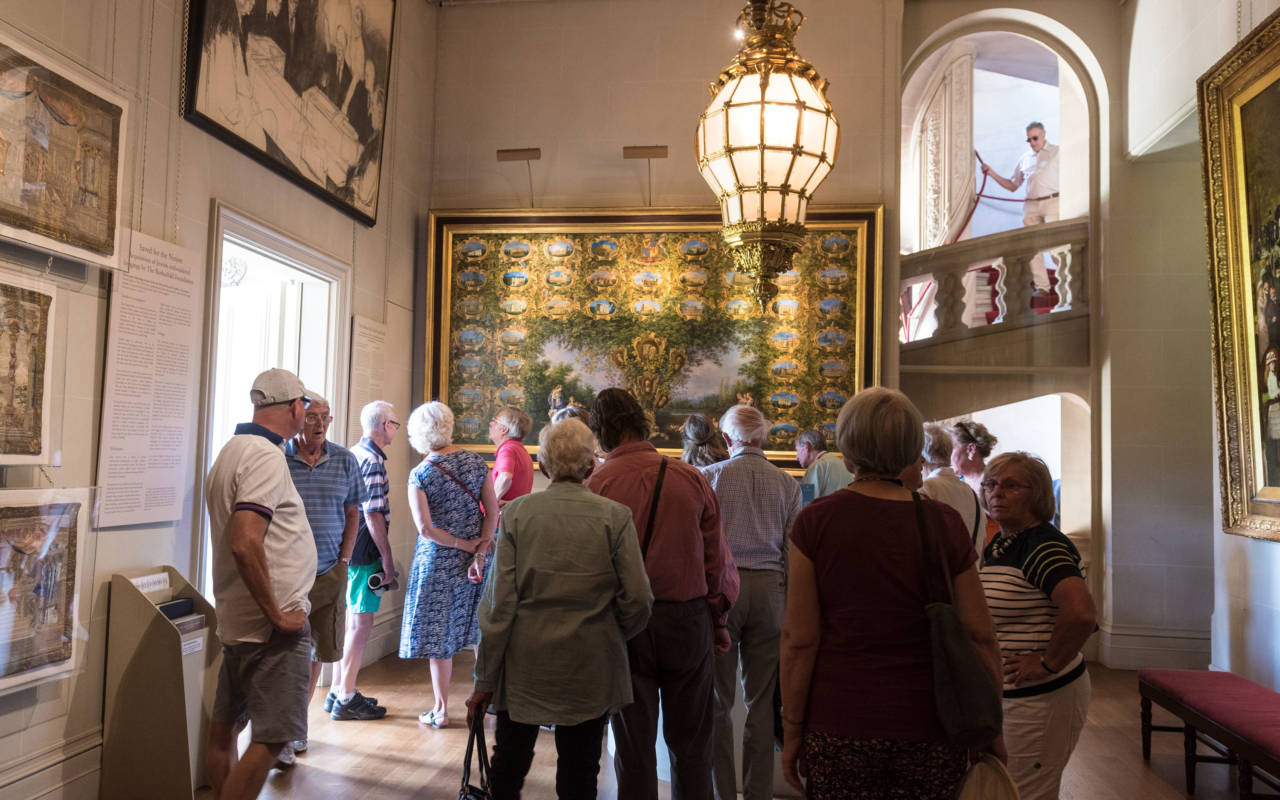 By Audrey Hughes, Warden.
If you enjoy meeting new people, are positive and confident when dealing with visitors, and have some time to give, why not consider volunteering or working at Waddesdon? We're currently looking for volunteers to welcome visitors throughout the grounds and in the House. To keep up with new opportunities keep an eye on the link below:
Find out more about working and volunteering at Waddesdon >
http://credit-n.ru/zaymyi-next.html