Food fit for a queen
On 14 May 1890 Queen Victoria paid a much anticipated visit to Waddesdon. Following a tour of the house and collection the royal party sat down to lunch. Here we bring you the menu Queen Victoria enjoyed on her visit to Waddesdon.
Baron Ferdinand's lavish Saturday to Monday house parties attracted international royalty due to its renown for being the last word in luxury and refinement and, not least, what was served from its impressive kitchen. So much so, that Queen Victoria and her son, the Prince of Wales (and future King Edward VII) are known to have visited.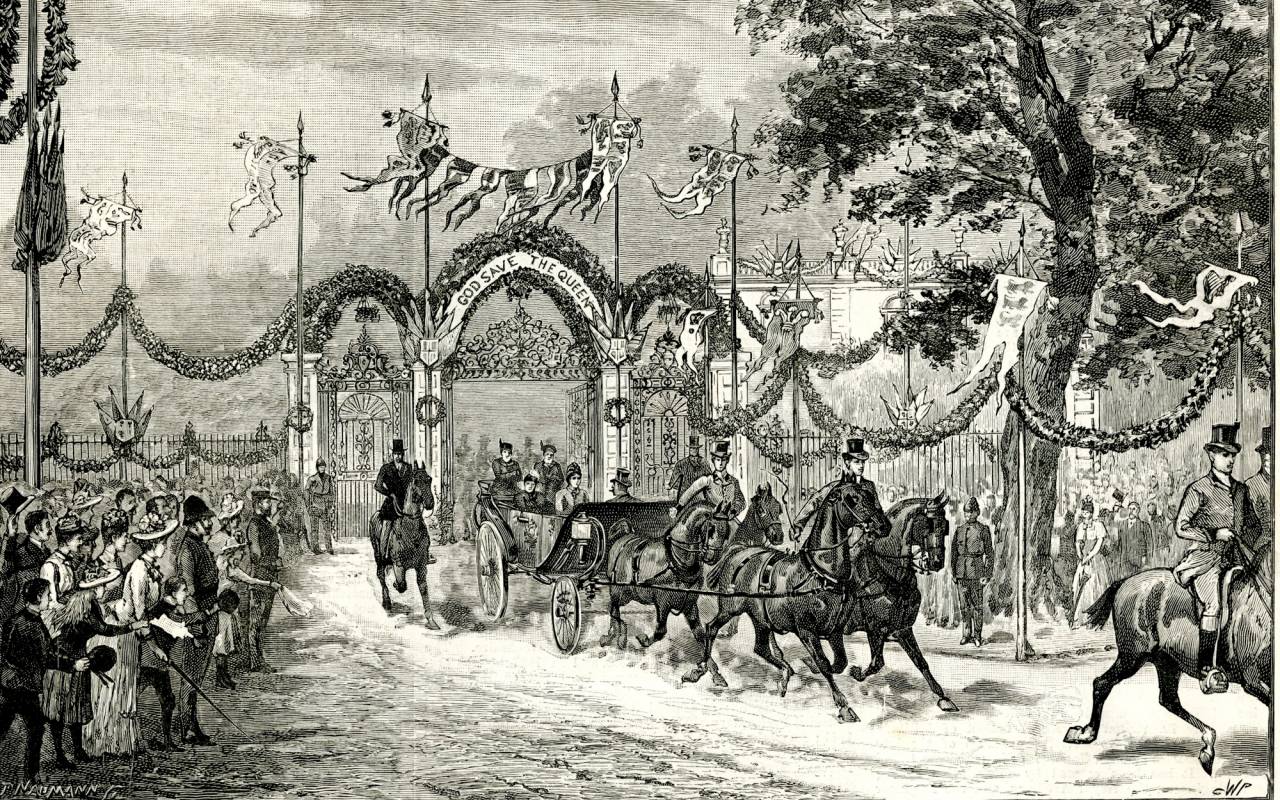 In 1891, just 24 staff ran the house, but this number could double when the Baron was entertaining and his French chef and Italian pastry-chef came down from London.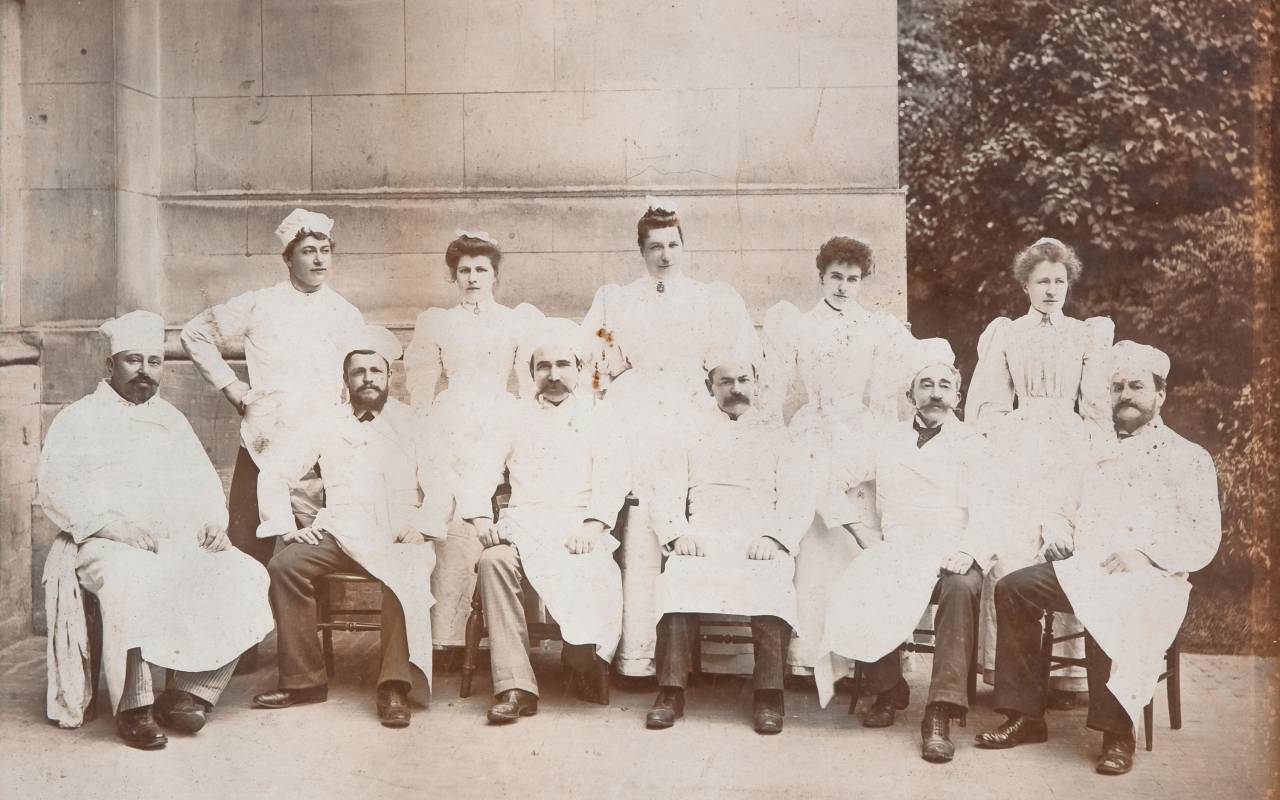 Such was their artistry in the kitchen, that Queen Victoria sent her own chef to learn from Ferdinand's after her somewhat epic lunch in 1890. The menu for the royal visit is the only one that survived from the time.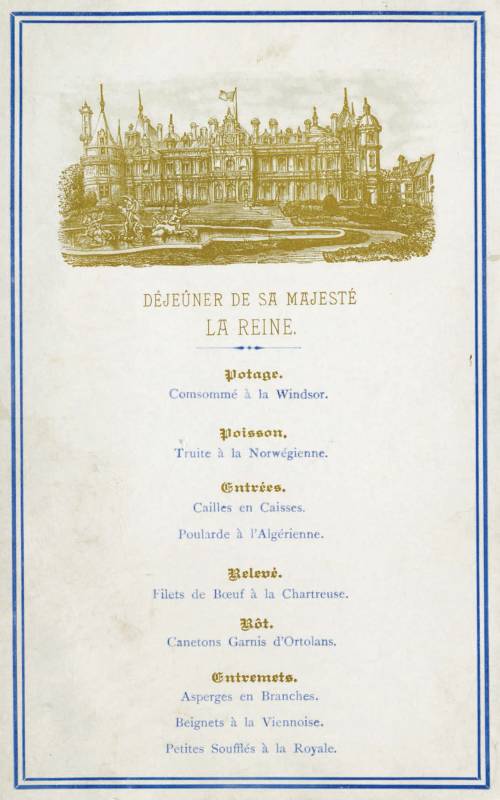 During her brief sojourn, the Queen enjoyed six-courses over several hours, including consommé, then trout, followed by quails, beef and chicken, plus asparagus, little souffles and beignets a la viennoise. She is also known to have been served ortolans, tiny roasted songbirds. Today ortolan hunting is banned, but in 1890 they were very much considered a delicacy.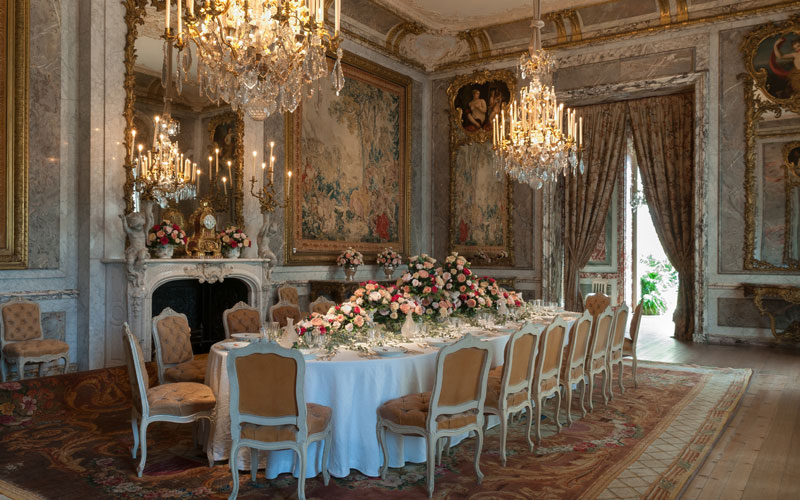 As was customary, the Queen and her daughters dined in private in the  Dining Room, while Ferdinand and other guests dined in the nearby Breakfast Room. A military band accompanied proceedings.
Ferdinand recalled the occassion favourably, noting: "The royal appetite is proverbial, and it was not until about half past three that the Queen…reappeared." Indeed, his butler reported that Her Majesty had returned to the cold beef for a second helping.
In stark contrast to the extravagant meals offered to his guests, Ferdinand is reported to have preferred cold toast and water.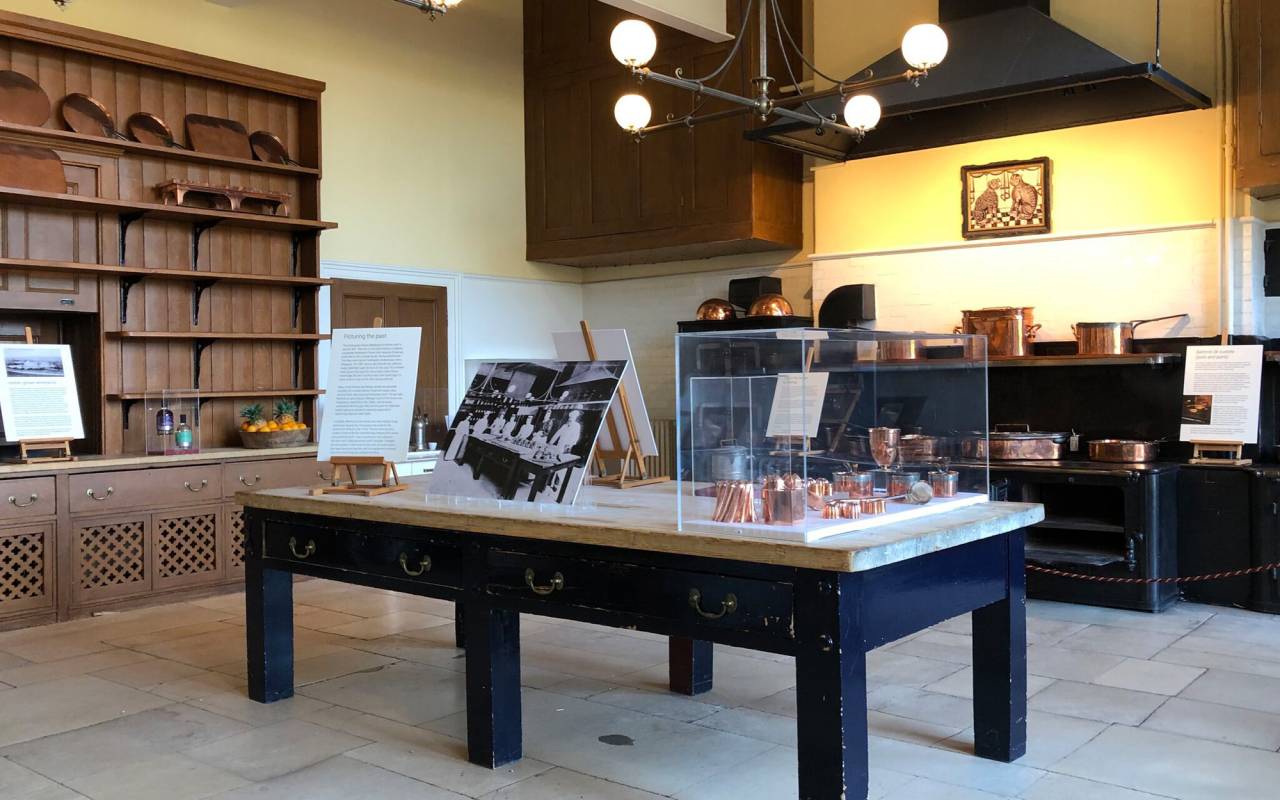 When the house was bequeathed to the National Trust in 1957, the Manor Kitchen was converted to a tearoom. However, as part of the 1990's restoration, elements of the kitchen were faithfully returned to how they looked at the beginning of the 1900s, with many of its fixtures and fittings still recognisable, including the serving hatch, tiled walls, ovens and extraction vent.
Explore the history of the Manor Kitchen in an online exhibition curated by Waddesdon's Assistant Curator, Michael Shrive