Explore the gardens in new ways
This year connect with nature on your visit with a sensory map and explorer backpacks that encourage a different experience of the gardens.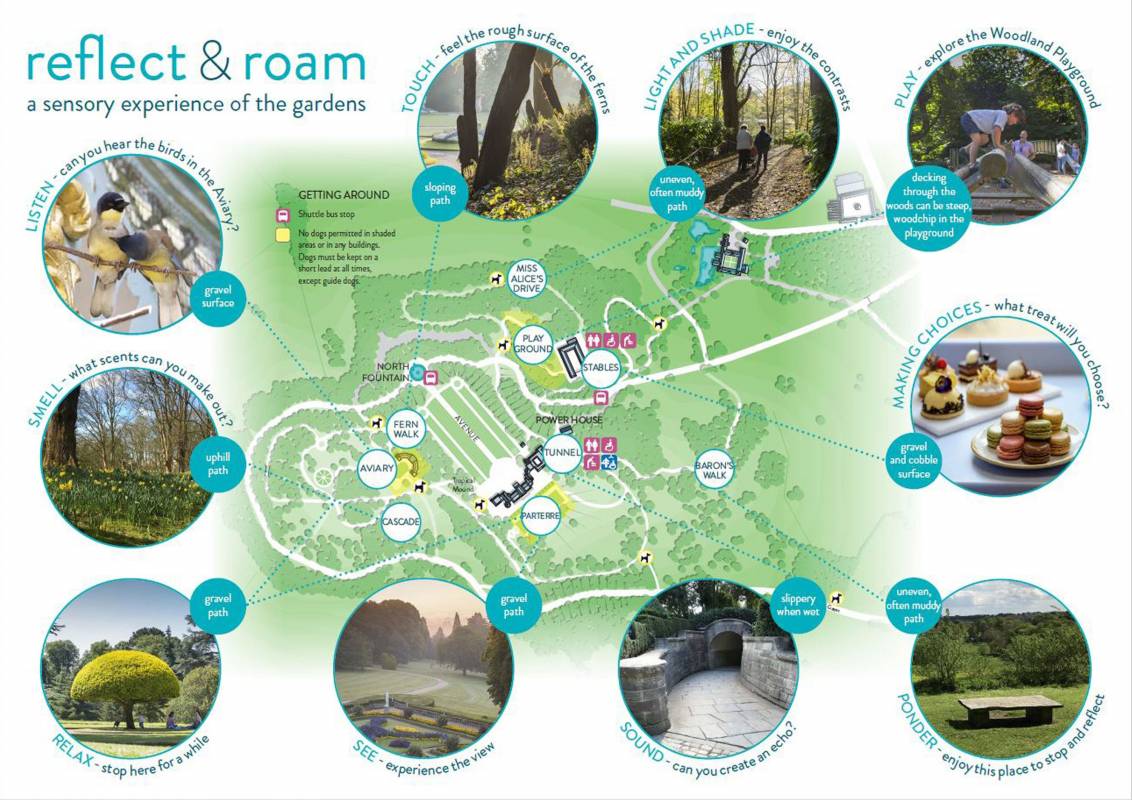 Reflect and roam sensory map
Particularly designed for young children or those with learning disabilities but something that can be enjoyed by all, the sensory map explores nature through senses such as touch, smell, sound and sight. The map unlocks Waddesdon's landscapes and corners of the grounds that you may not have previously explored. Listen carefully to the birds singing in the Aviary, feel the texture of tree bark and take note of the light and shade when walking down Miss Alice's Drive.
For this exciting project we have collaborated with teachers and students at local primary school, Furze Down in Winslow, to help shape the map and its content. Inspired by Furze Down we have used Widgit symbols to make the map visually accessible for all users.
Pick up this free map from the Welcome Pavilion on arrival, or you can download it in advance. Alternatively use our online guidance to aid your exploration.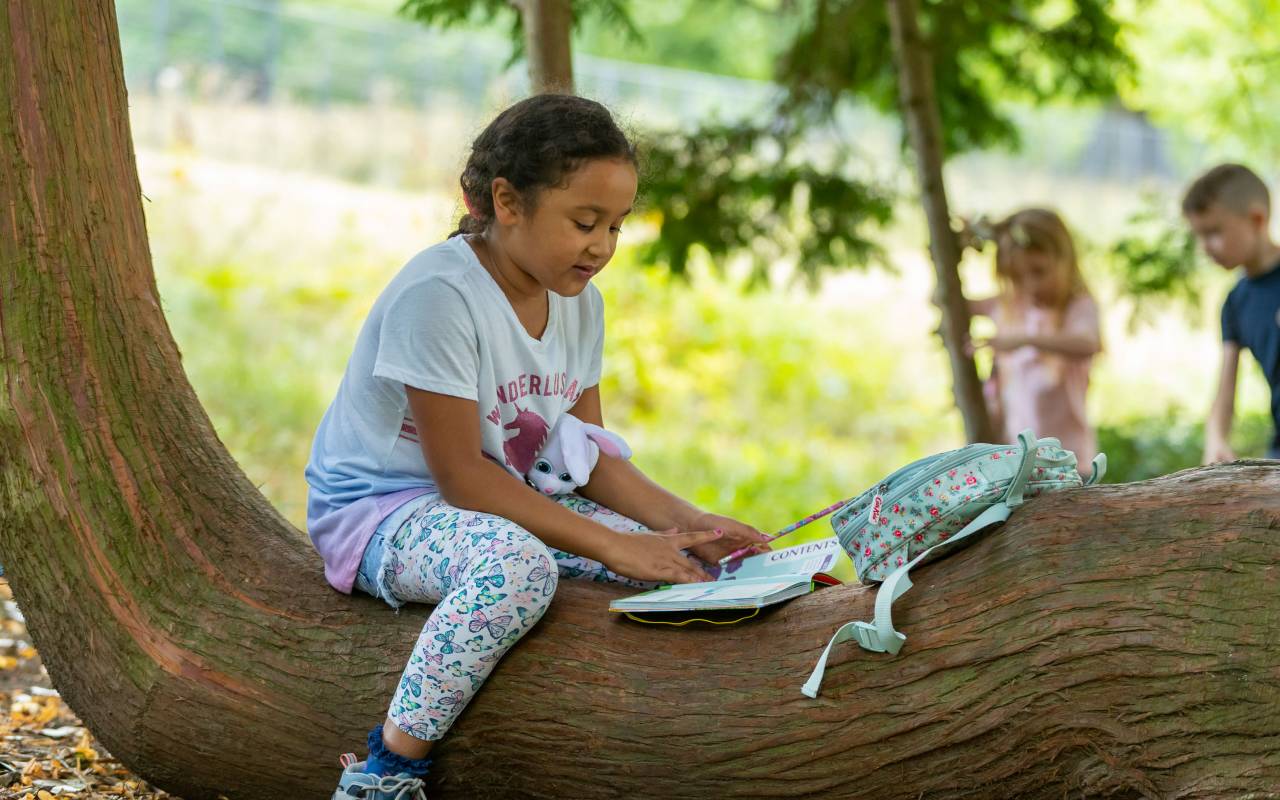 Explorer backpacks
New backpacks for different age ranges are available to borrow to help families explore the gardens through guided creative and multi-sensory activities. The contents of the backpacks steer investigation of themes at Waddesdon such as birds, architecture, trees and colour during a visit.
In each backpack you will find a booklet with Widgit symbols to help guide you, and numbered bags with different sensory activities.
This project is to prompt an exploration of the gardens and to see or experience nature in new ways. Although there are suggested locations to try in the booklets, you can make your own journey by choosing your own places to explore, meaning you can come back again and again and have a unique experience each time.
Pick up the Colour and Shape backpacks at the Welcome Pavilion on arrival. A form of ID is required to borrow a backpack. The other themed backpacks will be coming very soon.