Disused tube station – Waddesdon Manor
In the middle of empty fields, a long way from London, you will find the remains of a disused London Underground station.
Waddesdon Manor Station was opened by the Metropolitan Railway on 1st January 1897 as part of a branch line that ran deep into rural Buckinghamshire.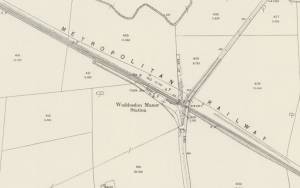 The Metropolitan Railway's expansions did not focus on expanding the railway in London, but on driving northwards out into the countryside. This was partly as the railway could earn more money from the commuters it lured to the rural countryside. They were constantly looking for routes to expand northwards, and in the 1880s, the Met line was looking at how to extend its railway further into the countryside when the Duke of Buckingham, who owned a short railway in Buckinghamshire secured permission to extend his railway towards London.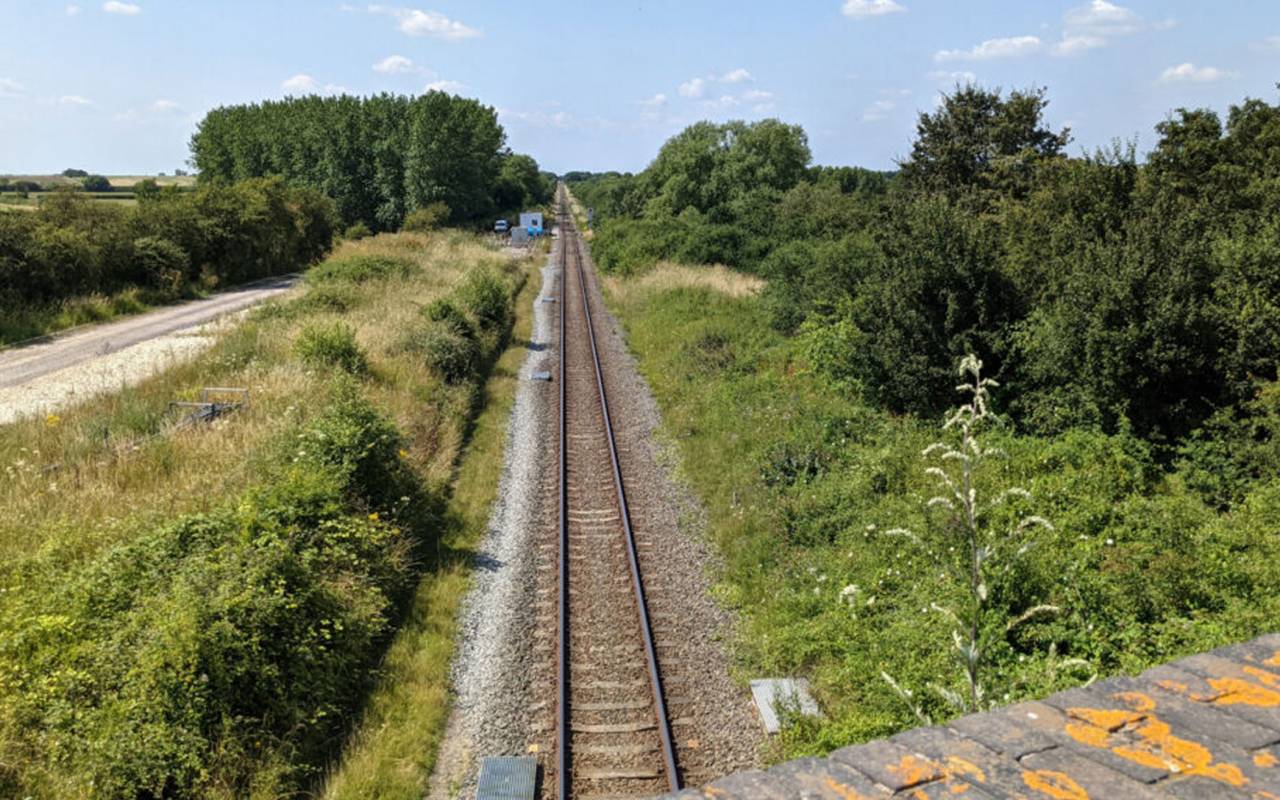 In 1896 the older railway was upgraded to full mainline specifications, and on 1st January 1897, the upgraded line opened, with the new station at Waddesdon Manor.
The new station, opened as Waddesdon Manor, later plain Waddesdon, had two platforms and a small siding for a cattle pen. Although the station stood right next to a road bridge, rather than putting the ticket office above the railway with stairs down to each platform they put the ticket office on the northbound platform side, and passengers heading south towards London would have to cross over the railway using a footbridge.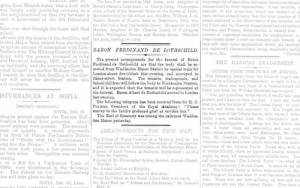 Although little used, the station did have a moment of fame. When he died, the body of Baron Ferdinand De Rothchild was taken to Waddesdon Manor Station and carried by train to Baker Street for his funeral.
After the Metropolitan Railway was absorbed into the London Passenger Transport Board, a number of its rural outposts were reviewed, and the London Underground service was cut back to nearby Aylesbury. This was partly due to the fact that planned property developments never occurred; to give an idea of how rural the area remained, the Metropolitan Railway ran special services for people attending the local annual sheep sale.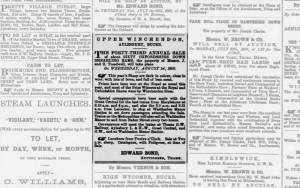 Although technically closed on the Monday 6th July 1936, the final passenger train to run was the 8:42pm on Saturday 4th July from Aylesbury to Verney Junction, returning at 9:37pm to Aylesbury.
Today there's little remaining other than the northbound platform that can be seen under the bushes that have taken over the site. Off to one side, still used by Network Rail is the old access road that would have been used by passengers to get to the station ticket office. The railway line itself still remains as a single-track line, as it's used for freight and connects with the Buckinghamshire Railway Centre.
Written by Ian Mansfield and first published on Ianvisits.co.uk. Read the full article here>