Celebrating 60 years of Waddesdon
On Wednesday 1 July 1959, Waddesdon opened its doors to the public for the very first time.
James de Rothschild bequeathed Waddesdon, along with the largest endowment the Trust has ever received, to the National Trust in 1957. Two years later his widow, Dorothy, oversaw the opening of the House to the public in July 1959.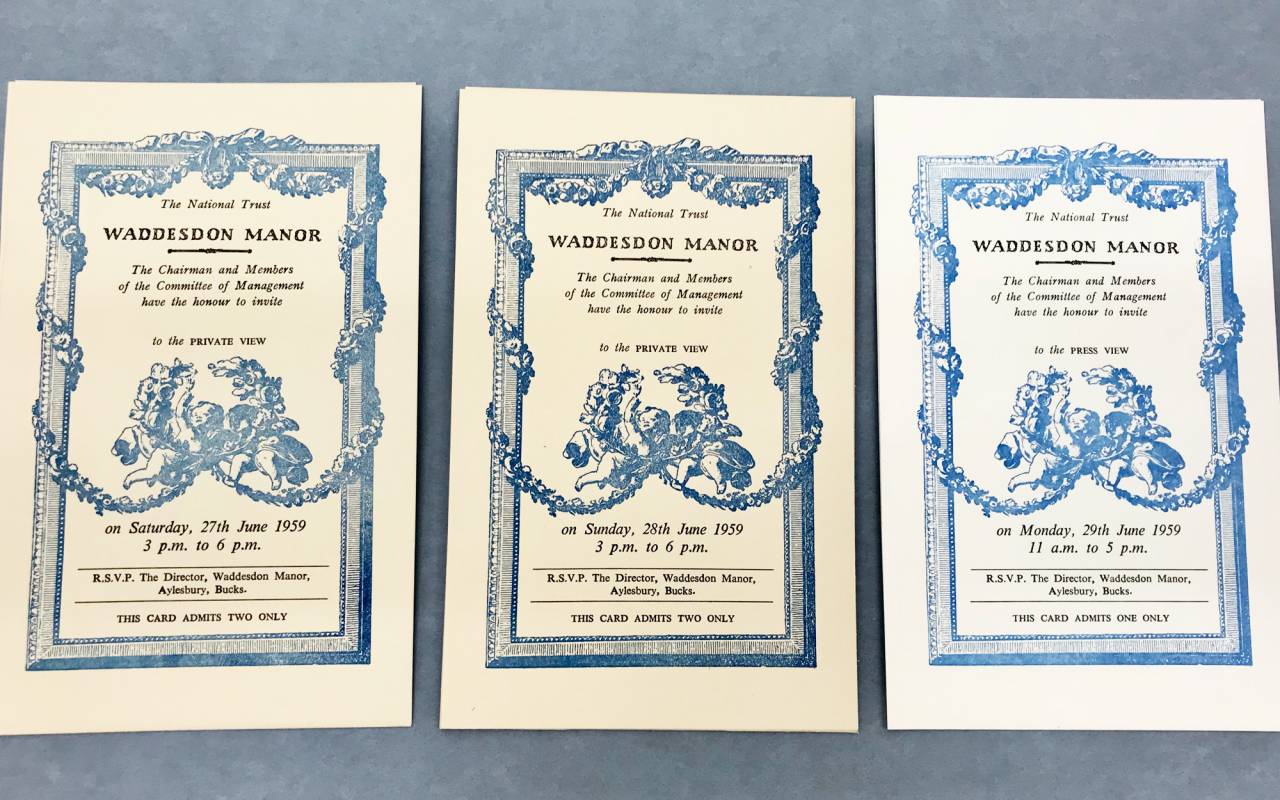 On the surface, not much has changed in the last 60 years. Due to careful conservation practices, both the exterior and the collections have survived wonderfully. The ground floor interiors of the House remain true to Dorothy's original presentation while the West Wing rooms on the first floor have retained their museological approach to the display of the collections.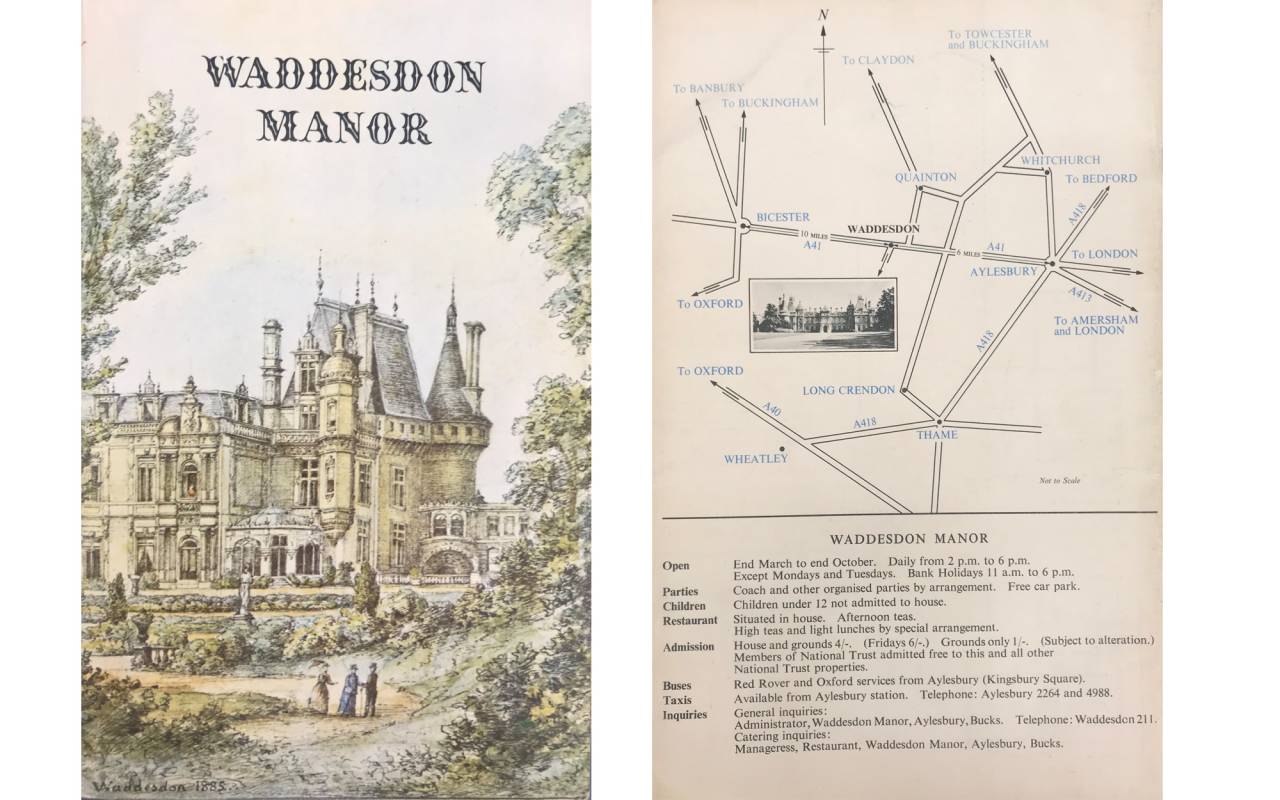 However, look a little deeper and you'll discover significant changes spurred by a desire to restore Waddesdon to its former glory, as a house built to entertain. In 1988 Lord Rothschild inherited the family's interest in managing Waddesdon. He saw the completion of a restoration project of the begun in 1984 to mark the centenary, and expanded the project to include an entire refurbishment of the house and garden.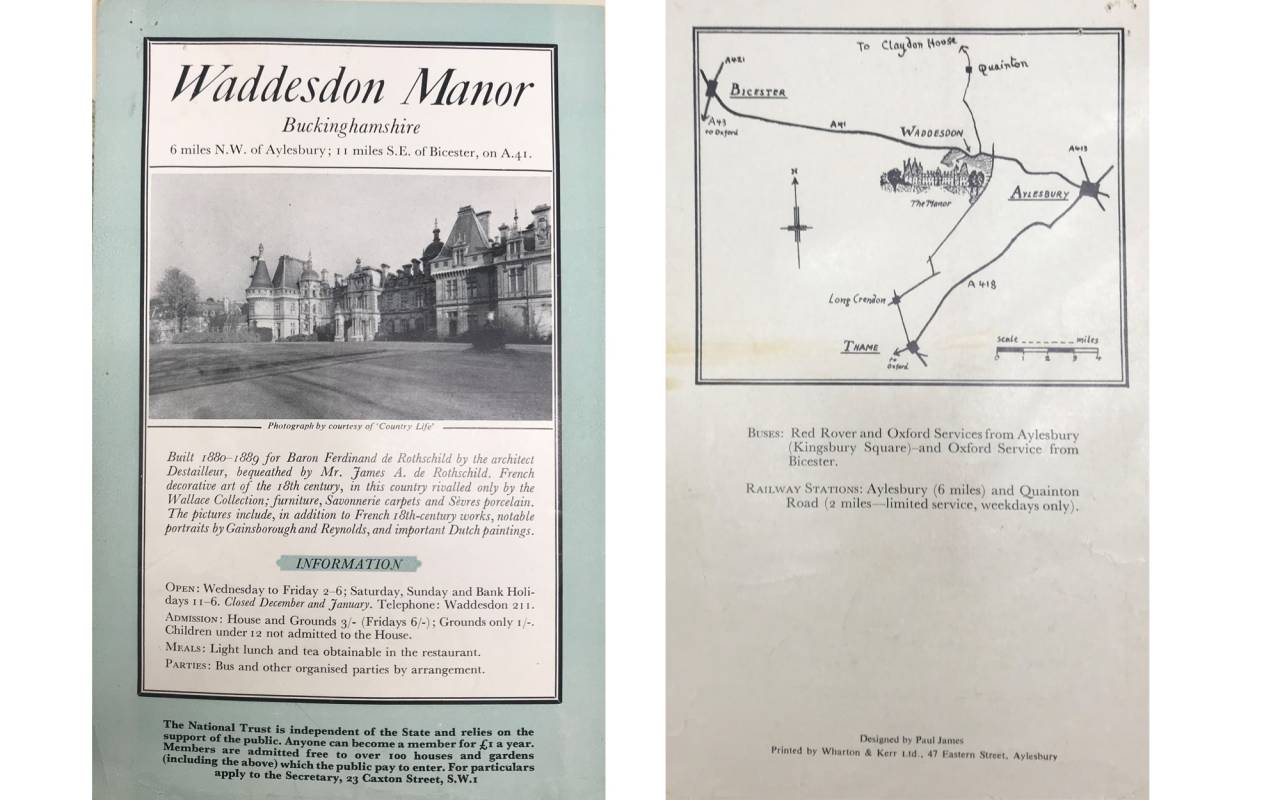 During this time the Wine Cellars were created, the dilapidated Dairy was rebuilt, and the formal planting of the parterre was restored to its extravagant 19th-century appearance.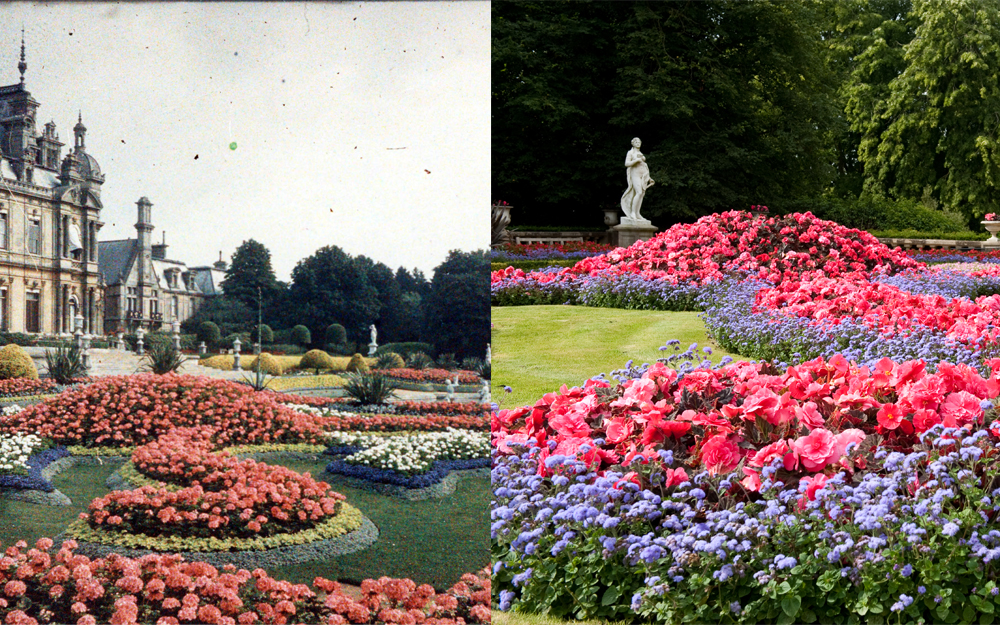 New pieces of artwork were added to the collection (Porca Miseria, 2003, remains a firm favourite), and improvements to access are ongoing to ensure everyone can enjoy all that Waddesdon has to offer.
Waddesdon has celebrated weddings, Christmases and royal visits, and has held critically-acclaimed exhibitions featuring world-famous artists. It has also acted as the backdrop to countless family outings, catch-ups with friends and weekend wanderings, creating treasured memories that we hope will stay with our visitors forever.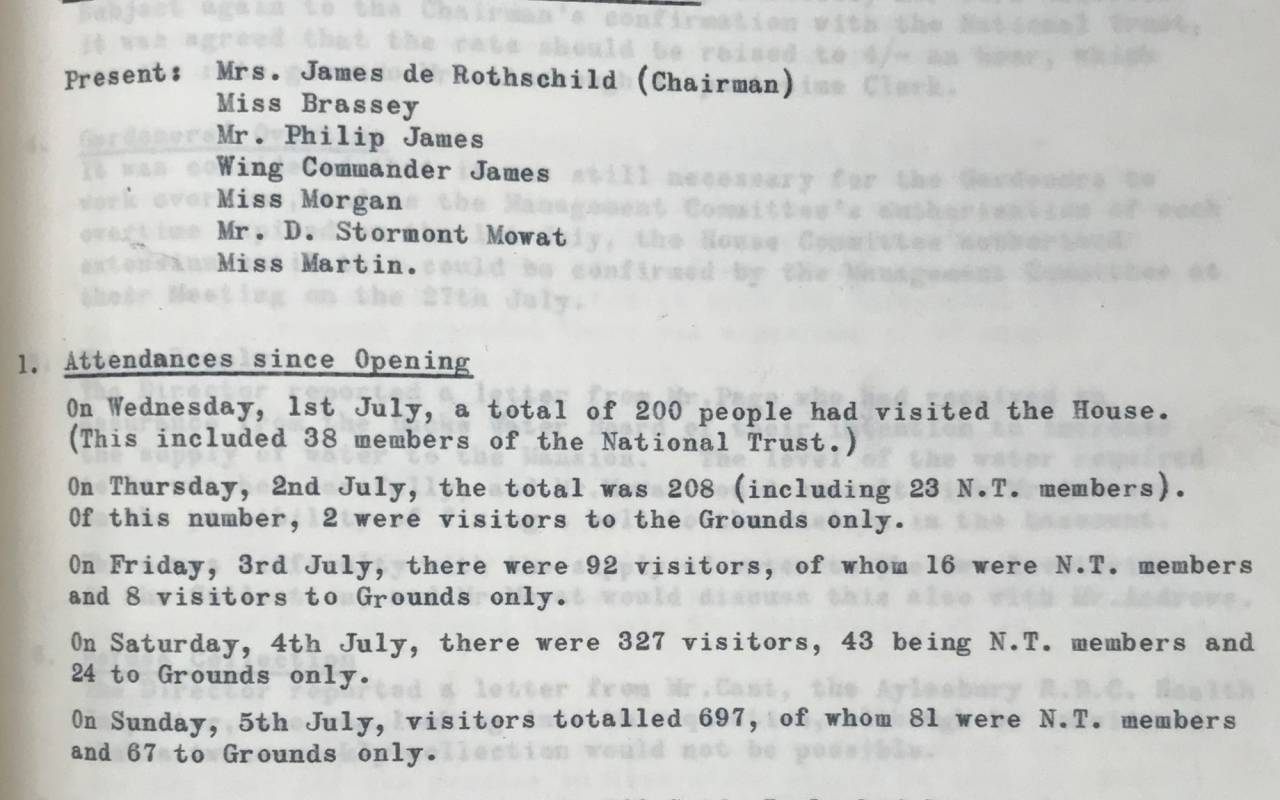 In the first week of opening we welcomed 1524 visitors, and now around 460,000 visitors come through our gates each year. We remain grateful to each and every one of them for the part they play in ensuring Waddesdon can continue to be enjoyed by future generations.