On the third day of Christmas my true love sent to me...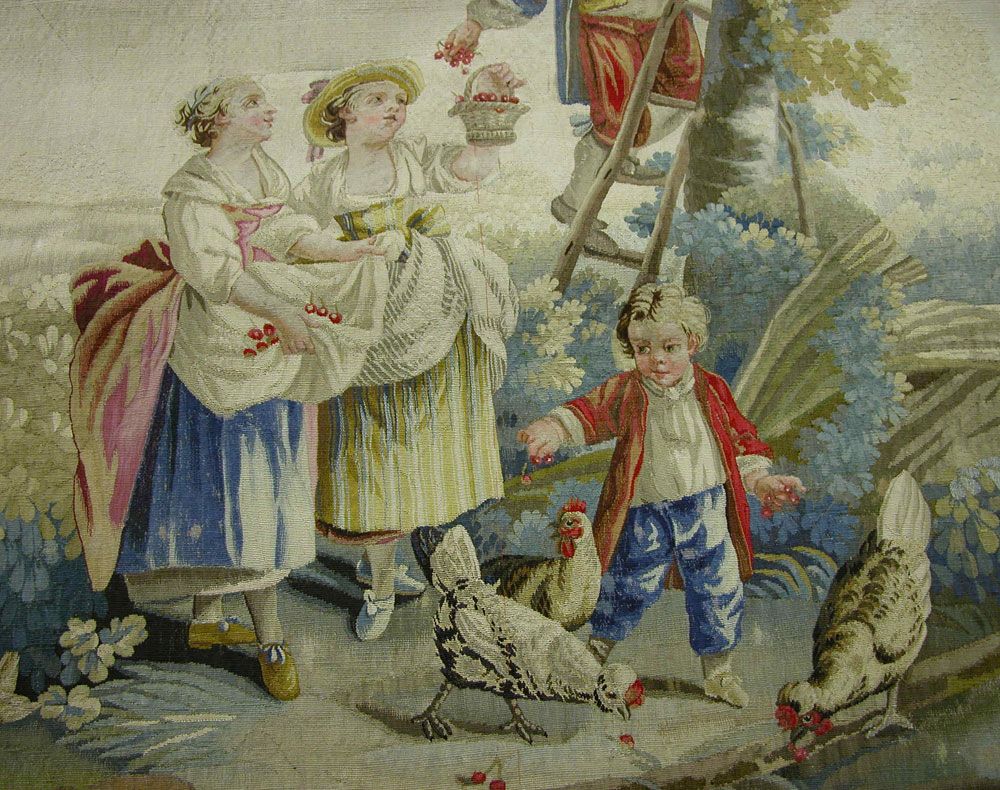 Tapestry, Probably by Beauvais tapestry manufactory, c. 1780-1790, French, wool and silk; acc. no. 185.1997
Three french hens
Three hens can be found pecking at cherries in this French eighteenth-century tapestry which is woven in wools and silks. The 'French hens' are being fed by a young boy, while two young women to the left collect cherries, one in a small wicker basket and the other in her apron. A young man standing on a ladder against a tree turns towards the women to hand them the fruit. In the air, although very faded, a bird flies off with some cherries. This detail, framed by a multitude of flowers presents a charming view of a pastoral idyll.
The design for this tapestry is by Jean-Baptiste Huet, from a series woven at Beauvais in the 1780s, described in their records as 'Pastorales à draperies bleues et arabesques' (Pastorals with blue hangings and arabesques). Although the calm summer scene seems like a distant memory during the cold, hectic days of Christmas, it can remind us of the very old festive ballad, 'The Cherry-Tree Carol'.