Artisan Food Market Stallholder Stories
Every business that joins us at the Artisan Food Market has a unique and personal story and below are just a few of them.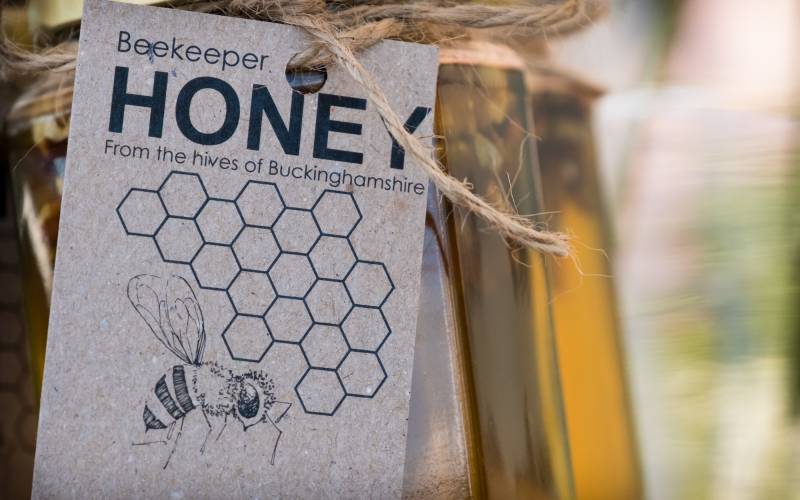 We bring together a range of independent and local traders with opportunities to try fresh produce and learn from the experts.
Whether you are looking for locally sourced ingredients for a family favourite or searching for something new, the variety of produce means you will find something to suit your taste buds.
What started as a hobby became a passion
Our aim is to encourage as many people at they can to get a taste of these inland Crustaceans and get eating.

Mark, Crayfish Capers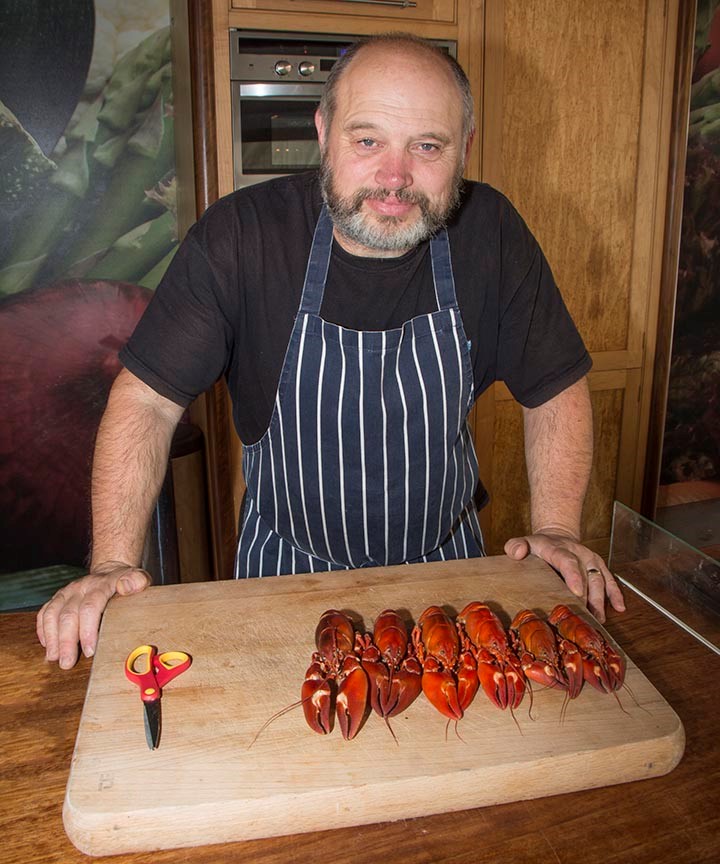 Mark Lees is an EA licensed Signal Crayfish trapper and has been catching like mad for the last 11 years. Free mini lobsters, and in the middle of the country, surely not?
Mark started Crayfish Capers to see just what might be happening to our rivers. There are too many crayfish, miles too many, choking the rivers and changing the balance of the waters. However they taste fantastic! You won't believe just how good these pests taste or understand why we're not using this great resource. So to help to make the Great British public more familiar with these tasty invaders, Crayfish Capers has created four unique Crayfish fishcakes:
Crayfish & Smoked Salmon
Crayfish & Smoked Trout
Crayfish & Smoked Mackerel
Crayfish, Salt Cod & Black Pepper
All fishcakes are hand made and prepared in packs of four, ready for you to return home with and cook.
A gin that reflects its adventurous makers
Our gin is truly handcrafted. Andy or I distil each and every batch ourselves. We hand bottle and label it ourselves too. We even add a handwritten note on the label, so you know you are getting a true artisan product.

Rachel, Sky Wave Gin
Sky Wave's new Raspberry and Rhubarb Gin is the perfect light summer gin and tonic. Hand crafted with home grown Oxfordshire rhubarb and juicy raspberries, it delivers a light fruity burst.
Sky Wave Gin Distiller, Rachel Hicks says, "I wanted to create a light summery gin so at 42% ABV it's not a sweet liqueur. It's also a clean drink with no added colouring or sugars making it the perfect gin and tonic for gin lovers looking for something a little different."
Sky Wave Gin occurred by accident. When Rachel, a former BBC presenter bought husband Andy, a former army officer, lessons at gin school for his 50th Birthday they never thought it would lead to their own gin business. But 9 months on and Oxfordshire's newest gin is creating quite a buzz.
"We use foraged blackberries from our village hedgerows and Oxfordshire spring water but also exotic botanicals like cardamom and seaweed to reflect our adventures", says Andy.
"Our gin is truly handcrafted. Rachel or I distil every batch ourselves. We hand bottle and label it ourselves too. We even add a handwritten note on the label, so you know you are getting a truly artisan product", says Andy.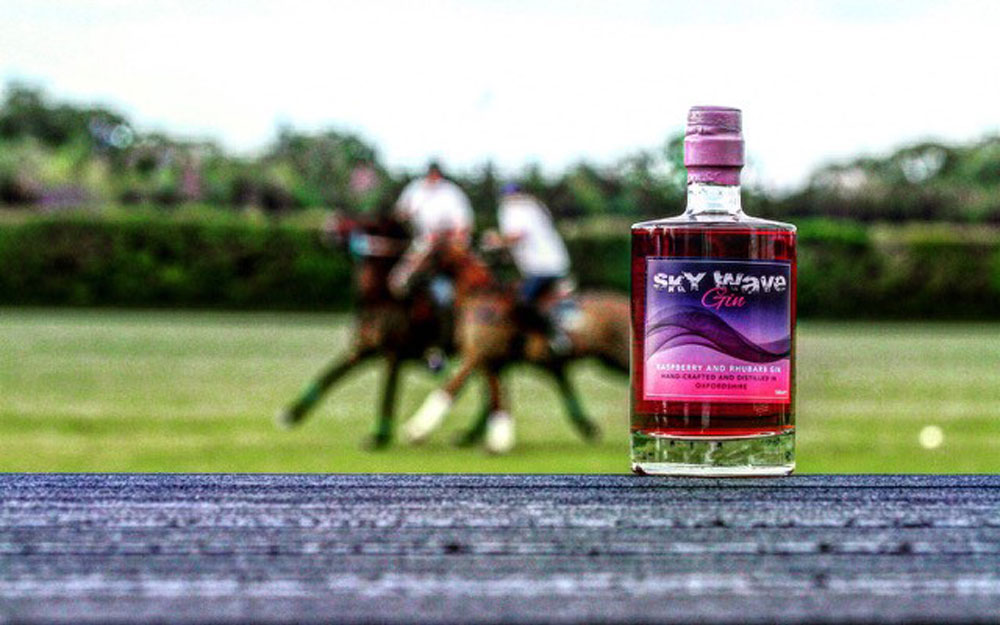 A family love of pickles
Every Christmas a jar of pickled eggs would grace the table

Fiona, Cranston Pickles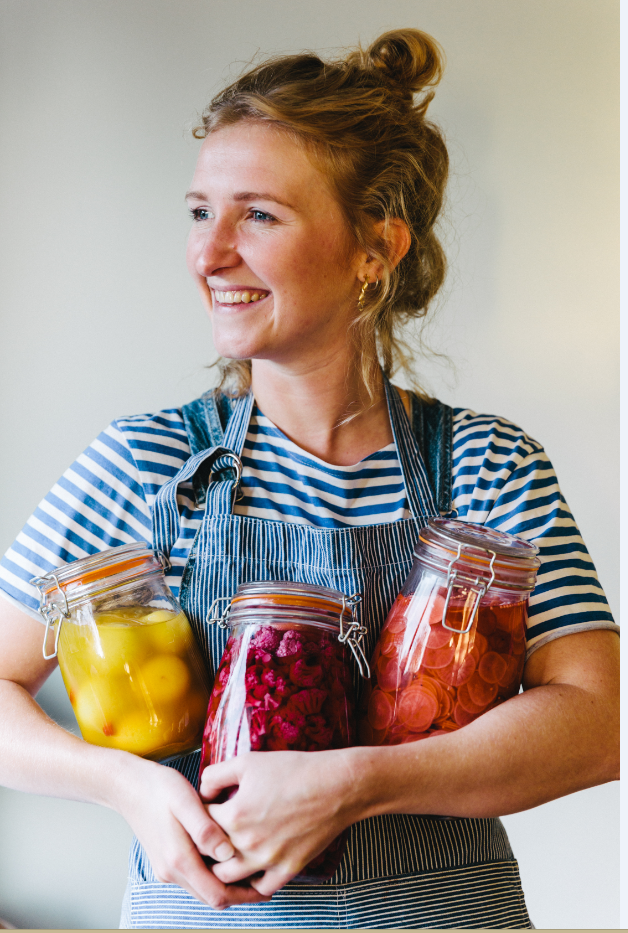 Cranston Pickles is a small scale, local, home made Pickle Factory set up by Fiona, a local lass from Oxford.
Her love of pickles came from her grandparents, Rowland and Sylvia, where every Christmas (and Christmas alone even due to popular demand), a jar of pickled eggs would grace the table. Since then, her love for Japan and subsequent trips have reinforced her love for pickles and it has eventually grown into Cranston Pickles.
Cranston Pickles covers all manner of pickling, consisting of fruit & veg, alongside pickled eggs. All of their ingredients are locally sourced around Oxfordshire from farms and markets, so they pickle what is in season and available locally. There is no single use plastic used across the business, and they use fresh herbs and spices in all their pickles.
Currently stocked in a number of establishments across Oxfordshire, Cranston Pickles is bringing back the old tradition of having a pickled egg and a pint, as well as being included within some menus. They are also being stocked in a number of Deli's and farm shop's, where you can purchase their pickles off the shelf!
One man's chocolate mission
My aim is to produce luxury chocolate that's available to everyone, regardless of allergens.

Sean, Sin Azucar Organic Chocolate
Sin Azucar is a one man band, handmaking organic chocolate in nearby Lewknor, Oxfordshire.
Using all organic ingredients and fine Ecuadorian cacao, the chocolate is naturally free of dairy, refined sugars, soy and gluten.
Started in 2018, Sean's aim is to produce luxury chocolate that is available to everyone, regardless of allergens.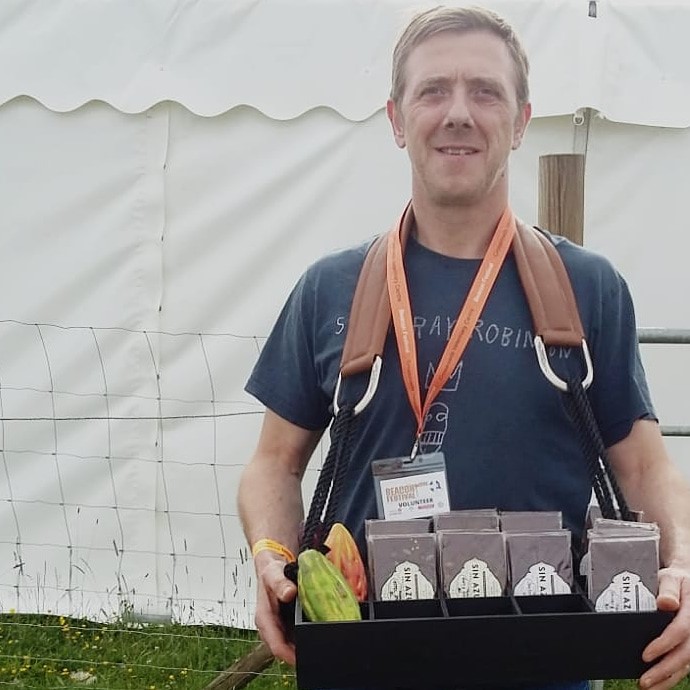 Bringing Colombian sunshine to the UK
By freeze drying our fruit at its ripest, we bring you the fabulous taste of Colombian fruit with nothing added or taken away!

Ruth and Sabina, La Chiva Snacks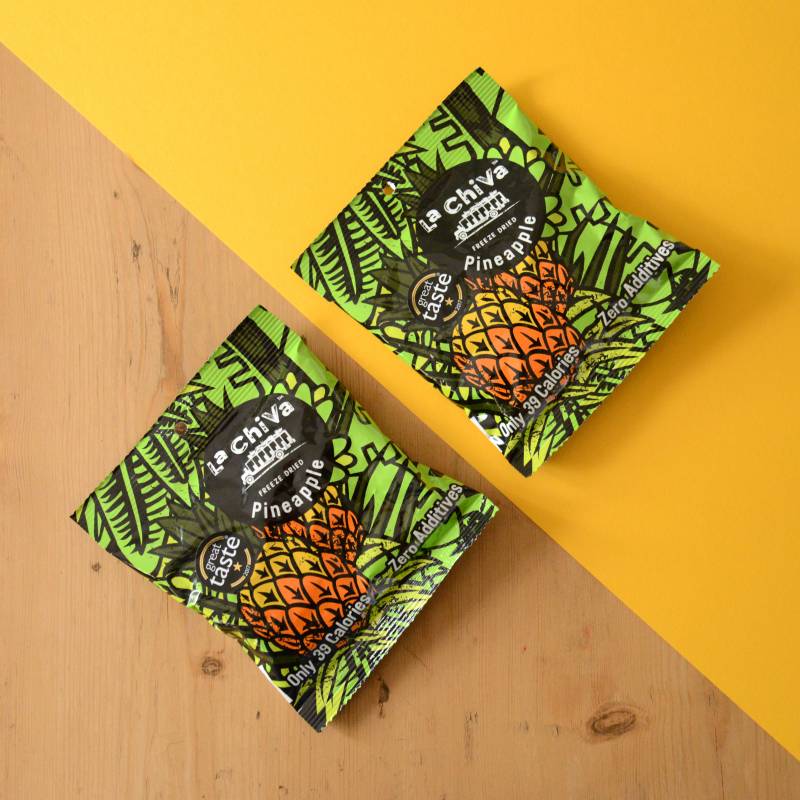 Mother and Daughter, Ruth and Sabina Willis, are the faces behind La Chiva Snacks – Freeze Dried Fruit packed full of Colombian sunshine!
The freeze dried process preserves all the goodness and turns our fruit into light and crispy snacks.
Colombia has a near perfect climate, blessed with all year-round sunshine. This makes for the most wonderful fruit, but by the time it's shipped to the UK, some of the flavour and nutritional value is lost.
La Chiva Freeze Dried Fruit is the perfect healthy snack for when you're on the go or a great addition to children's lunchboxes. Each pack contains 100% fruit with nothing added or taken away, is gluten free, suitable for vegans and has less than 40 calories.
Why 'La Chiva'? In the Colombian countryside, Chiva buses are the only way to travel. They take the workers to the farms, then the fresh fruit to the market. Without these hard working little "donkeys" La Chiva couldn't bring you their super delicious freeze dried fruit… so they named their brand after them!
Available in Mango, Strawberry and Pineapple.
Planting the seed for a business
My love of flowers helped floristry quickly become a passion, slipping flower seeds and seedling into every available piece of soil in my garden.

Jaclyn, The Little Flower Plot
Jaclyn's failure at growing parsnips from seed (one grew out of 20, and it was only about 3 inches long) was what drew her to learning how to grow and garden.
As a gardener she chose plants and flowers to blossom and change with the seasons, but always found it hard to pick the flowers for her house…it would take the colour from the garden.
So she transformed her small vegetable plot at the end of her garden into a little flower plot and took on an allotment so she could continue to grow vegetables as well as trial new flowers.
Her passion as an artisan florist is to help people bring the joy of their garden inside, allowing them to keep their garden a display of their hard work. She also grows flowers for weddings and likes to embrace the gnarliness of garden flowers, rustic foliage and seasonal berries. She dries as many flowers as she sows, sometimes mixing them into fresh arrangements.
It's her first time at the Artisan Market in June 2019 and although not an edible entity, she hopes to add a little local fresh flower touch to the market and its regular feast of delights.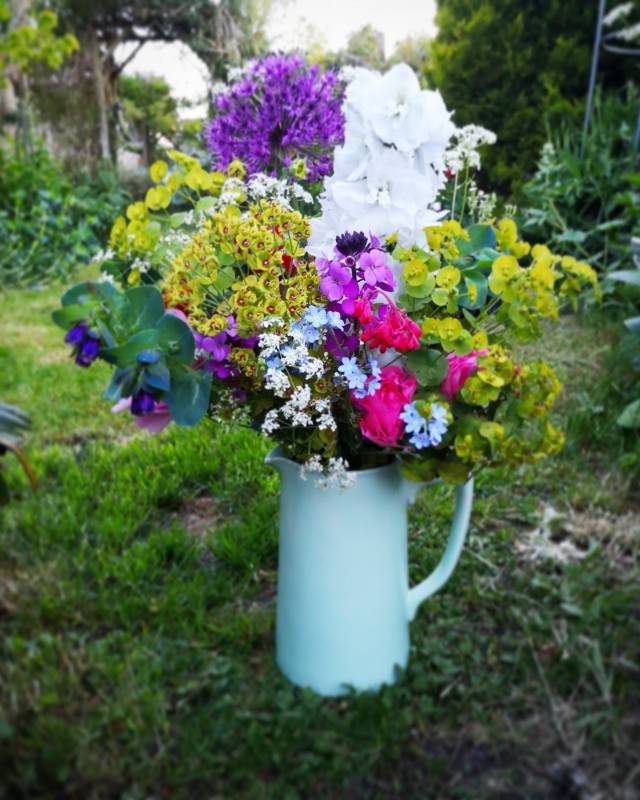 A choice for everyone, no matter what diet
I hand make each small batch for maximum flavour, 7 pots at a time, label each one top and bottom and write the date by hand - made with love

Debs, The Creative Kitchen Company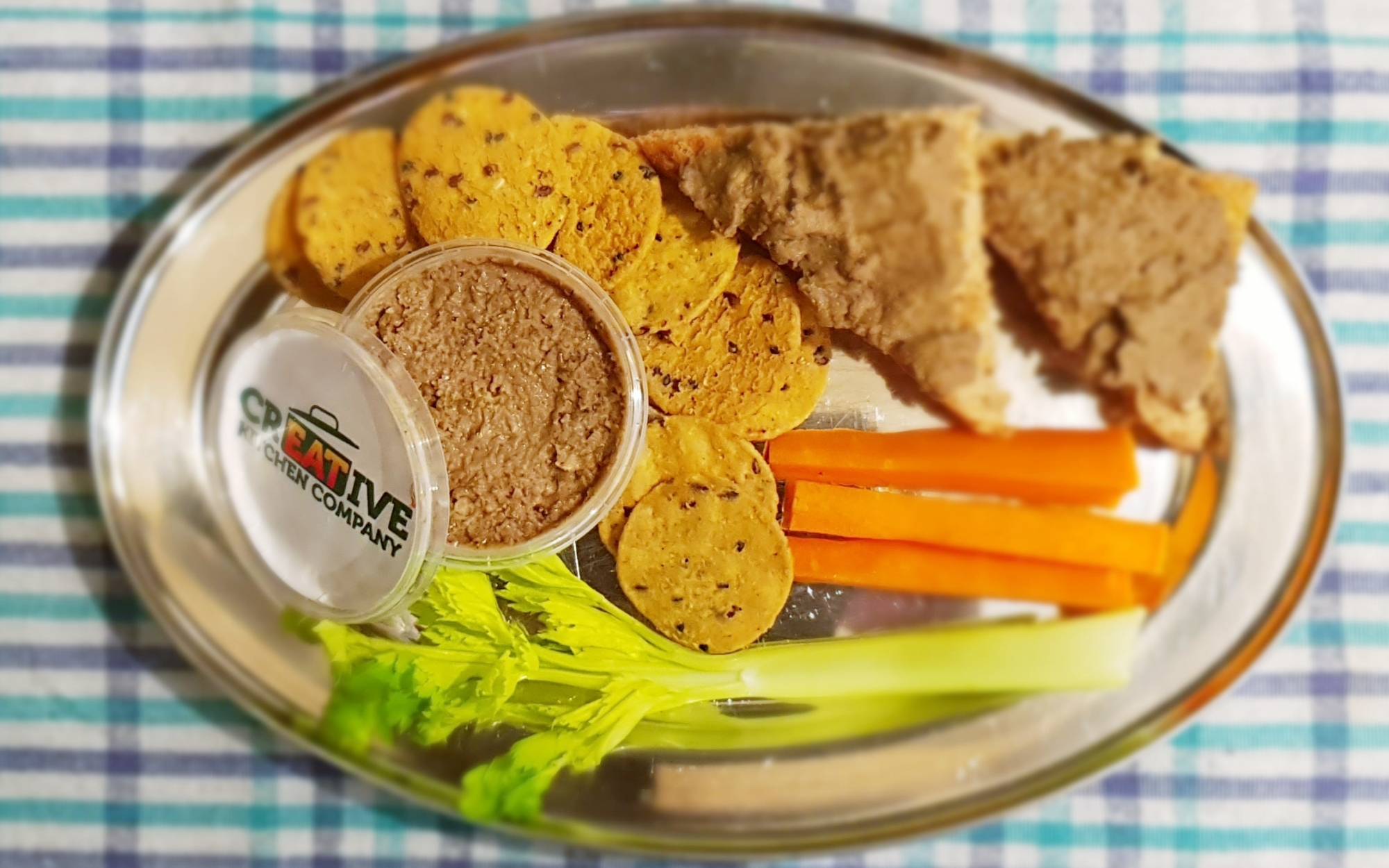 Debs is a keen home cook who loves to feed family and friends delicious dishes, bringing tried and tested ways up to date with new ideas, as well as hosting cookery workshops such as 'Love Food, Hate Waste' as part of The Creative Kitchen Company.
When her son returned from university in Brighton with the news that he no longer ate meat and would as far as possible stick to vegan foods out of an already vegetarian diet, Debs saw this as both an opportunity and a challenge; out of which The Plant Based Pate was born!
Affectionately known as Creative Kitchen Company 'Faux Gras' by the family, this is a delicious dairy-free, low fat, high fibre alternative to traditional pate. September will be the CKC's first Artisan Food Market at Waddesdon and Deb's hopes you will enjoy the pate as much as her son does!
Greens that are tiny, but packed full of flavour
We were keen produce something organically and in an environmentally friendly way.

Jen and Richard, Magnificent Microgreens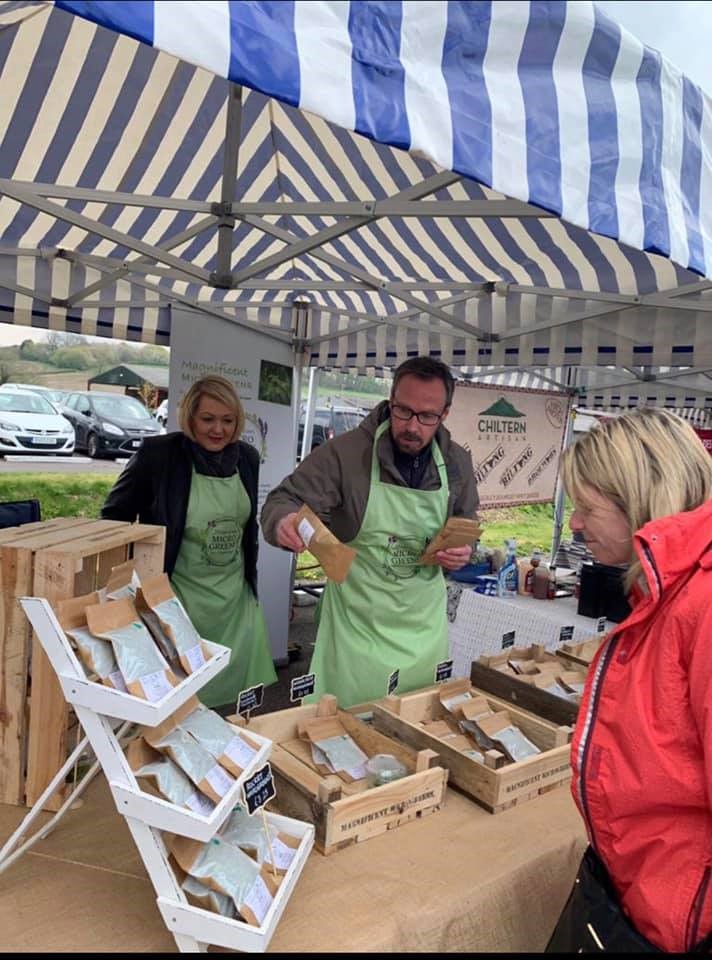 Both farmer's children, born and raised on farms, Jen and Richard own 10 acres of land in Launton, part of the original farm. They thought hard about many uses and diversifications for the land and were also extremely keen to produce something organically and in an environmentally friendly way.
They read about Microgreens and how nutritious they were with intense flavours from tiny shoots and how popular they are with to chefs and customers using them for flavour and nutritional value.
Microgreens are also used in the health food market for smoothie and power shakes, with up to 40 times more nutritional value than their mature counterparts.
Magnificent Microgreens currently supply restaurants, gastro pubs and pop up dining supper clubs and attend Waddesdon's Artisan Food Market once a month to sell direct to the general public.
They supply all our microgreens in fully biodegradable packaging which takes as little as 12 weeks to biodegrade and aim to deliver on the day of harvest to ensure the freshest produce possible.