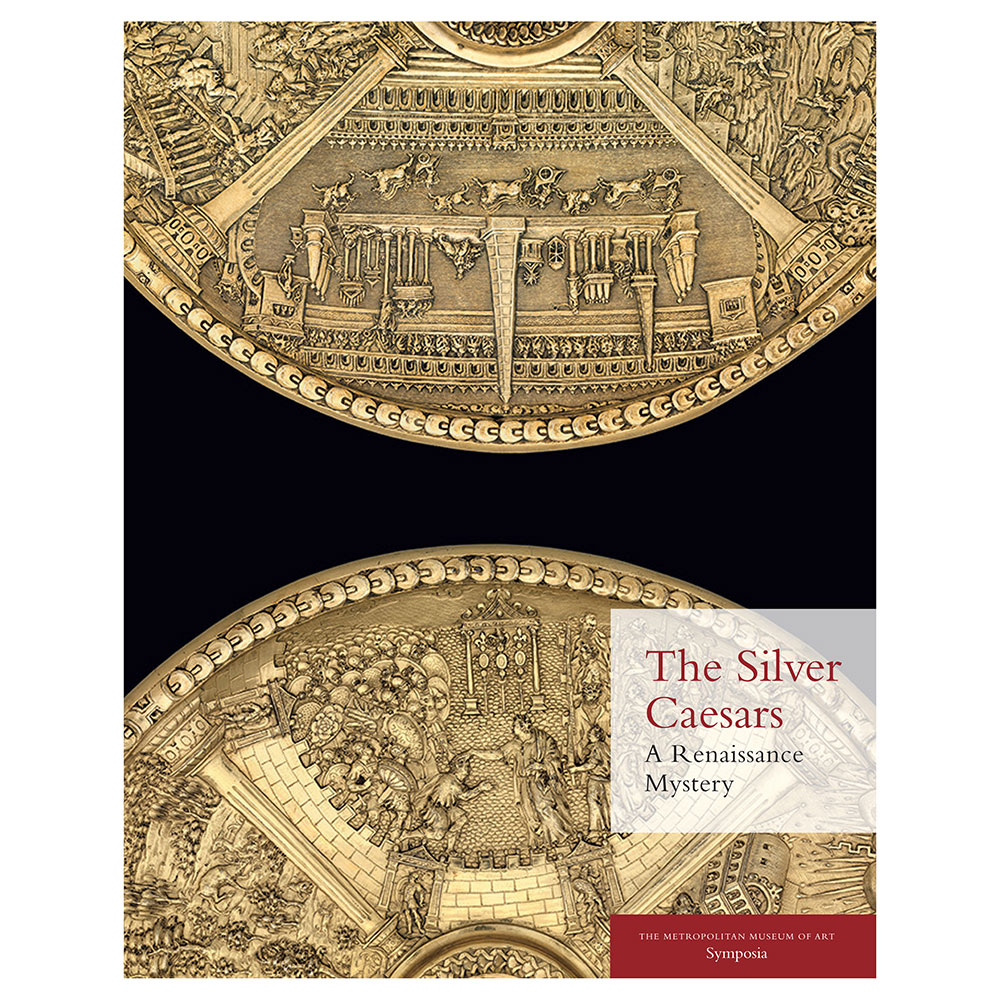 Silver Caesars: A Renaissance Mystery
The twelve silver-gilt cups known as the Aldobrandini Tazze are magnificent examples of 16th-century European goldsmithing. Featuring figures and scenes from Roman historian Suetonius's classic work The Twelve Caesars, all Tazze are rendered in minute, intricate relief. Dispersed in the 1860s, the tazze were reunited in 2014 for the first time since the 19th century.  This book shows each piece newly photographed to highlight the dazzling detail and show the works as they were originally made. The accompanying essays, written by a team of scholars from around the world, explore the persistent questions that swirl around these unique silver dishes, including where, when, and for whom they were originally made, what they were used for, and why the set was separated and scattered.
Full description
Written by leading academics including by Julia Siemon, Ellenor Alcorn and Mary Beard.
| | |
| --- | --- |
| ISBN | 9781588396396 |
| Paperback | 304 pages |
| Publisher | Metropolitan Museum of Art |
| Size | 254 x 203mm |