Groups at Christmas 2017
Christmas is a magical time at Waddesdon with beautifully lit trees and decorated shops. Outside we have a light installation in the gardens and a light show on the front of the house from dusk. The perfect place to visit with your group this Christmas.
Group admission & prices
To get the group visit rate, your group needs to be 15 or more people, paid in total 14 days before your visit.
Christmas grounds
Group adult tickets £7. Group Child tickets £3.50. National Trust & Art Fund members free.
Enchanted Menagerie decorated rooms
Group adult tickets £15. Group child tickets £7.50. National Trust & Art Fund members £3.
Christmas Fair
From 11am-6pm, Wednesday 15 November to Sunday 10 December on the North Front. Included in your grounds ticket.
Full payment must be made 14 days in advance of your visit for everything booked.
You can pay by: Credit/Debit card over the phone. Bank Transfer (BACs). Pro Forma on request. One cheque made payable to 'The Rothschild Foundation'. Please post for the attention of group bookings.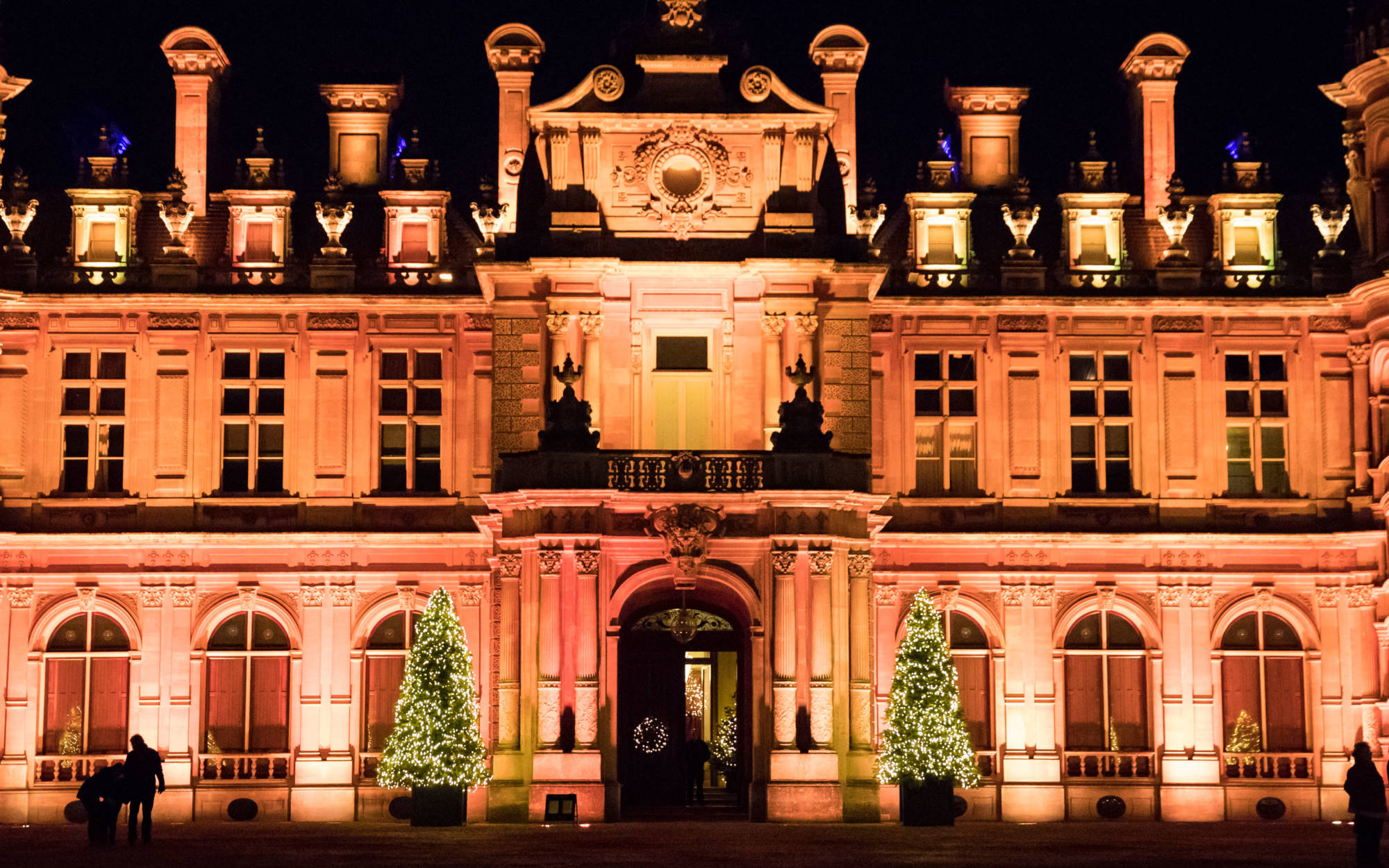 Winter Light at Waddesdon
In 2017 we'll celebrate Winter Light at Waddesdon with a light installation in the gardens and an imaginative son et lumiere on the façade of the house.
How to contact us
Our group booking team are always happy to help. Please get in touch.
By phone: 01296 653209
By email (Mon-Fri, 10am-5pm):
groups@waddesdon.org.uk
By post to:
Waddesdon Manor, Aylesbury, Bucks, HP18 OJH

We know that most groups want to eat together and to ensure this is possible we offer a range of advance booking options for groups in our atmospheric Manor Restaurant.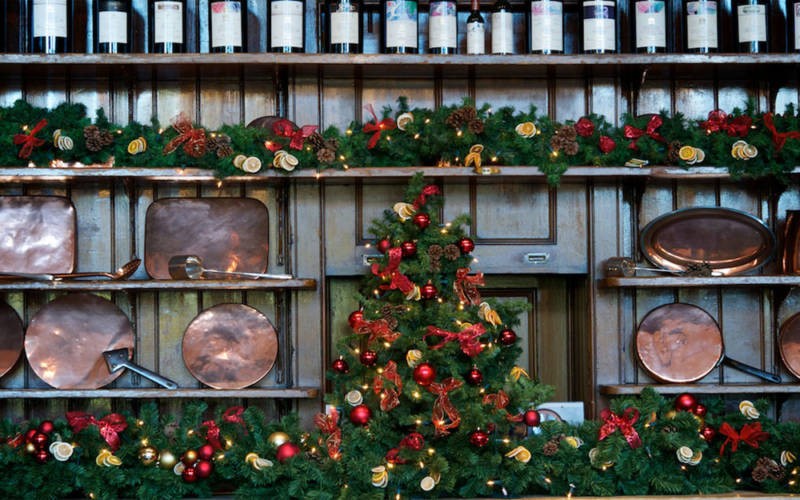 In the Old Coach House at the Five Arrows Hotel 10.30am.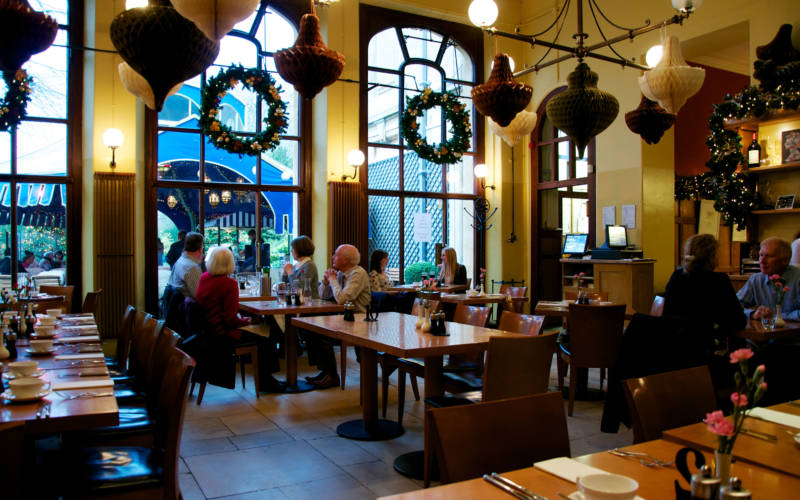 We've three venue options, the Manor Restaurant, Old Coach House at the Five Arrows Hotel and The Dairy. Sittings at 12pm or 2.30pm.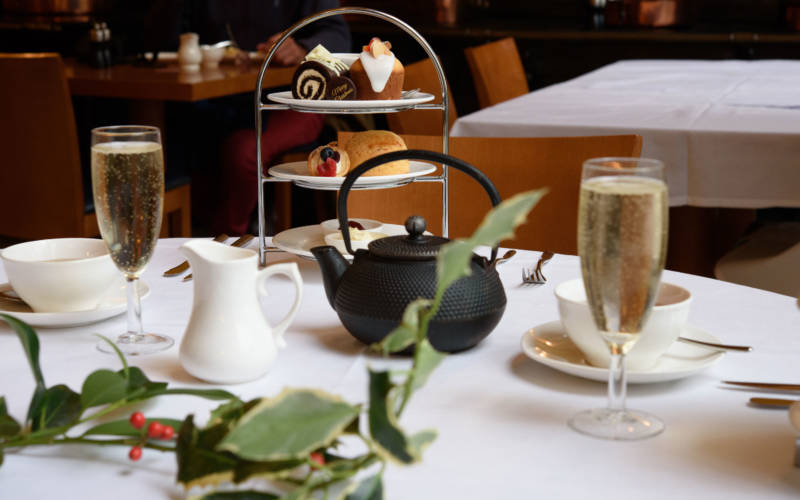 Sittings at 12pm or 3.30pm in the Old Coach House or 5pm in the Manor Restaurant.

15 November – 10 December, Wed-Sun, 11am-6pm
This year our Christmas Fair promises to be more spectacular than ever. For the first time it will be set against the enchanting backdrop of the floodlit North Front of the Manor.
With 80 hand-selected exhibitors all housed in charming wooden chalets, a variety of high quality, unique gifts, decorations, crafts and festive foods to choose from.
Included in your grounds ticket.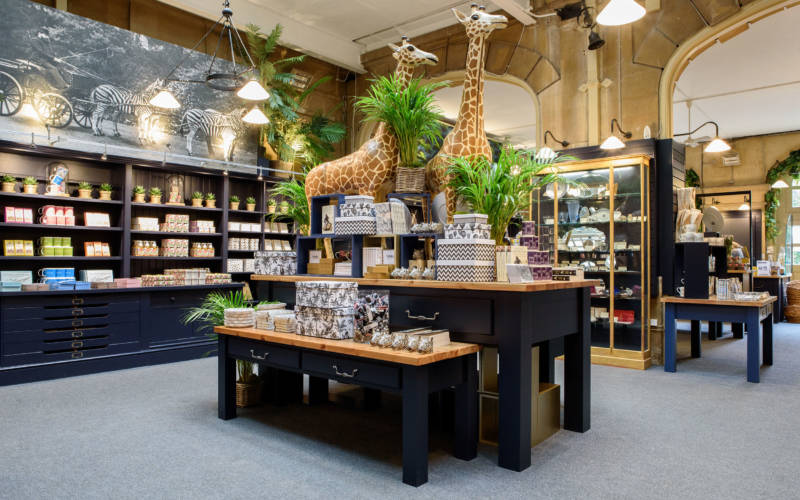 Open 11am-6pm, Wed-Sun
Beautifully decorated for Christmas, you'll find an exclusive range of bespoke jewellery, homeware, scarves, bags, and more which have all been developed from objects in our collection. Unique and exclusive gift ideas for presents.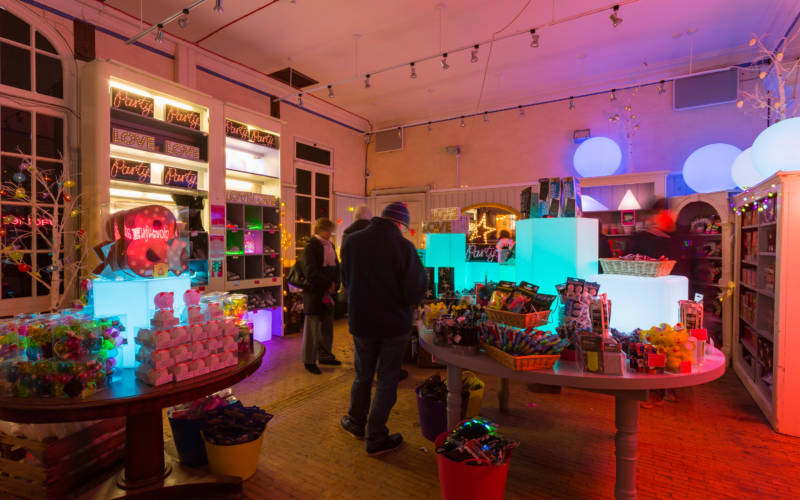 Open 11am-6pm, Wed-Sun
In the coach house from 11 November, offering both traditional and contemporary decorations and unusual gift ideas.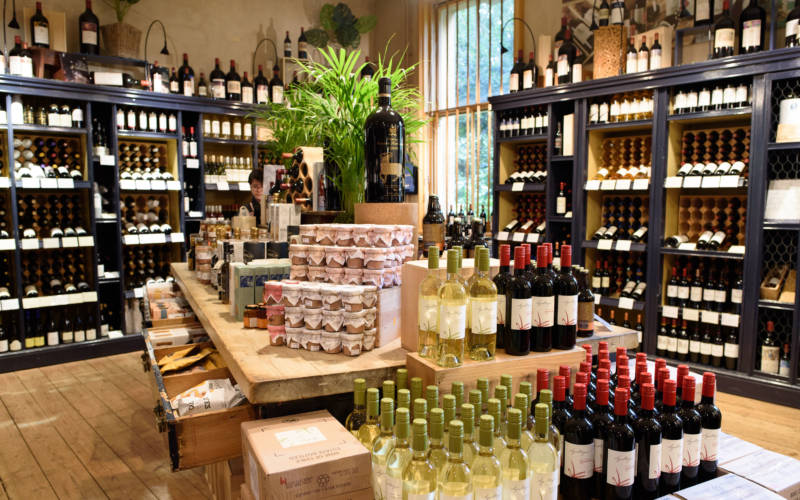 Open 11am-6pm, Wed-Sun
Festively decorated and stocked full of great wines for your Christmas and New Year celebrations. Choose from individual bottles, boxed gift cases, English vodka to traditional port. With a range of gourmet food specialities.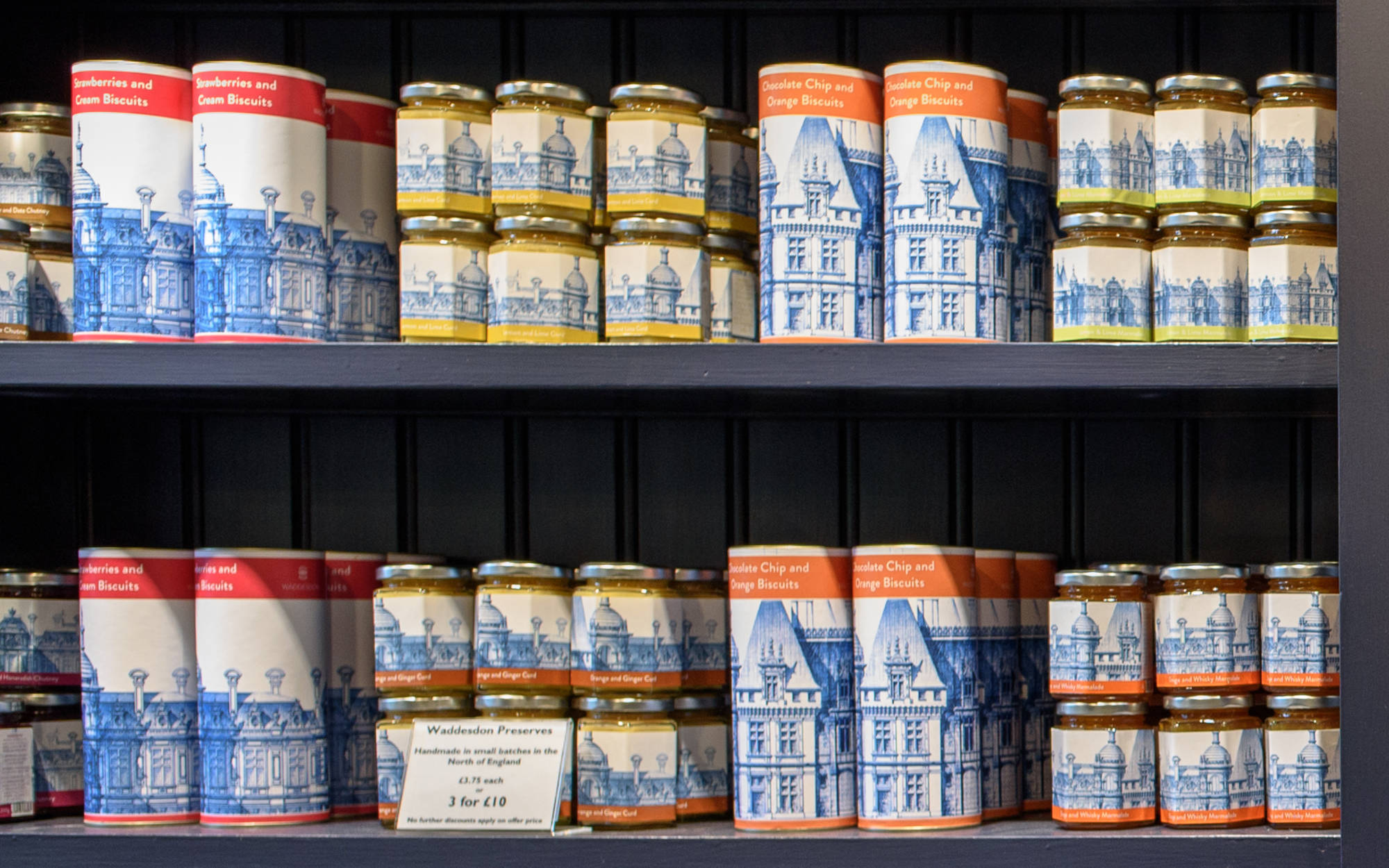 Online shop
If you can't visit us in person then visit our online shop. With a great selection of unique gift ideas, books, stationery and food items. Together with our impressive range of Waddesdon own wines and guest wines, with special gift cases and selections for Christmas.