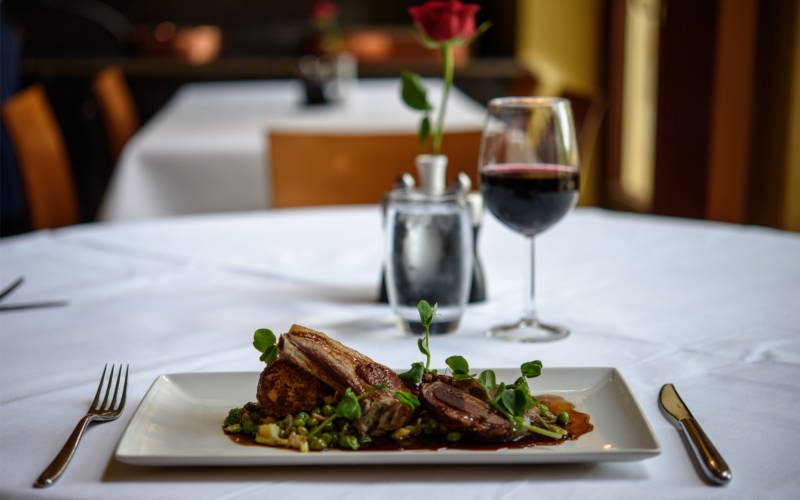 Food & wine
Valentines Dinner
Wednesday 14 February
7:30pm-11:30pm
Manor Restaurant
Celebrate this special evening by joining us for a glass of Nyetimber sparkling wine on arrival and a delicious three course dinner.
Dress code: lounge suits
Menu to be confirmed.
Directions
Parking will be within our staff car park. On arrival drive through the main entrance gates, ignore the public car park turn on the left and follow the signs to the Manor.  You will come to closed gates and an entry buzzer – announce yourself and the gates will open.  It's a long drive but you will eventually come to a turn marked 'Private – staff car park'.  (If you arrive at a fountain you have gone too far).   Park in this area, walk to the exit of this parking area and turn second left up an incline.  You will walk past the shop courtyard and then reach an entry tunnel.  Walk down to the door and on the left there is an entry buzzer, Security will let you in, go up the stairs, through double doors and on the right is Reception/Security.   If you lose your way, call 01296 653203, which is the number for 24 hour Security.
Please note that the walk from the car park to the Manor Restaurant can be dark in places, please bring a torch