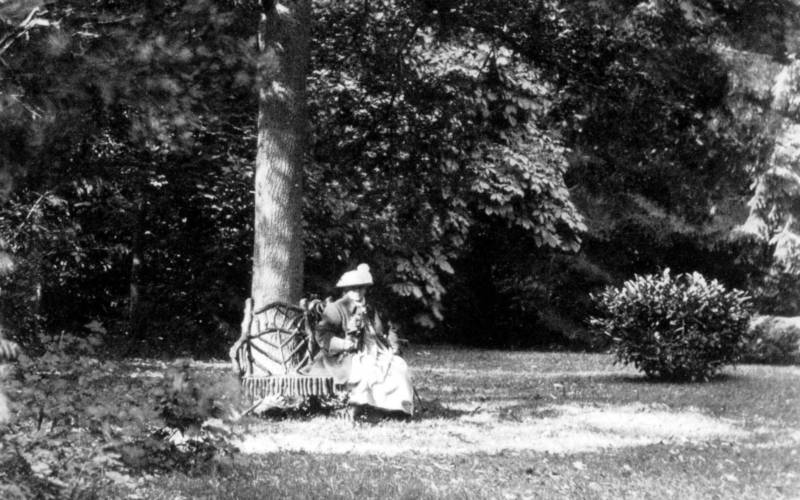 Gardens
The Gardens Trust Talk: Forgotten Women Gardeners – Alice 'The All-Powerful' de Rothschild
Tues 18 Jan 2022
This online event is hosted by The Gardens Trust
10-11.30am
Online
The Gardens Trust presents an online series of six talks focusing on forgotten women gardners. Join Sophieke Piebenga, the (part-time) gardens' archivist at Waddesdon, as she explores Alice de Rothschild's contribution to horticulture.
Alice de Rothschild was a member of the immensely rich European banking family of that name. Brought up on the continent, she developed Eythrope, the Buckinghamshire estate adjacent to her brother Ferdinand's Waddesdon Manor, as 'a showpiece' garden. She also had a large property in Grasse, on the French Riviera, where she laid out a garden amongst the olive groves, adapting the paths specially to accommodate Queen Victoria's donkey carriage on the latter's various outings.
After her brother's death Alice inherited the Waddesdon Estate, running all three properties with 'an unusually strong power of will and inflexibility of purpose […], looking after every detail of her estate, undeterred by any opposition that she might meet with'. This is borne out by a unique series of letters, sent from Grasse back to her head gardener at Waddesdon, which contain detailed instructions for the garden.
Still adhering to the original High Victorian bedding schemes of the late 19th-century, Alice de Rothschild also developed a close friendship with Ellen A Willmott who advocated the much more informal style of gardening of William Robinson. 2022 is the centenary of Alice de Rothschild's death, which will be marked by various exhibitions at Waddesdon and at Eythrope to celebrate her life, collections and legacy.
Dr Sophie Piebenga is the (part-time) gardens' archivist at Waddesdon. Born and brought up in The Netherlands, she has spent all her adult life in the UK, training originally as a gardener with The National Trust and at The Royal Botanic Gardens, Kew. She diverged into the world of garden history, making the works of the landscape gardener W S Gilpin the topic of her DPhil study at the University of York. Now based in The Cotswolds she divides her time between gardening and giving garden advice, undertaking historic landscape research and leading garden tours for Boxwood Tours.
---
Attendees will be sent a Zoom link 2 days prior to the start of the talk, and a link to the recorded session (available for 1 week) will be sent shortly afterwards.