Outdoors
Summer Fest
Sat 6-Sun 7 July 2019
10am-5pm
Grounds
After four fabulous years of Feast, the weekend of 6 & 7 July will see the introduction of Waddesdon Summer Fest.
Be amazed, delighted and entertained by a range of extraordinary street theatre and arts performances.
See the North Front transformed with flowers, colourful flags and decorated tables. Take a seat and enjoy a picnic, or try some of the mouth-wateringly good hot food on offer.
Wander through the Aviary glade and peruse the shopping village featuring a selection of quality arts and crafts, plants and homeware stallholders.
With all this, family activities, acoustic music on Saturday and the Waddesdon choir on Sunday, there's something for everyone to delight in!

Enjoy a variety of entertainment with street theatre, live music and arts performances to delight all the family.
Returning this year to perform in front of the Manor are the astonishing tightrope walking Bullzini Family who wowed audiences at Feast 2018. Also returning is the fun-tastic Reality Arcade, a life-sized interactive game zone, inspired by ten classic arcade games for all ages to enjoy.
Live music
Mr Wilson's Second Liners
11.30am, 1.30pm and 3.30pm, 30 mins
A rabble of mischievous northerners, this band form a traditional New Orleans Second Line. Bursting with colour and sound, they expend their collective musical talent paying homage to the diehard days of the Hacienda, 90s club culture and Mr Tony Wilson.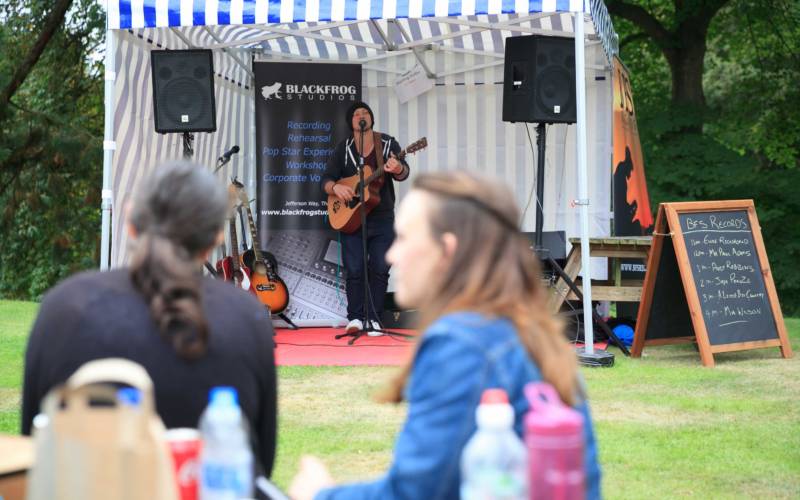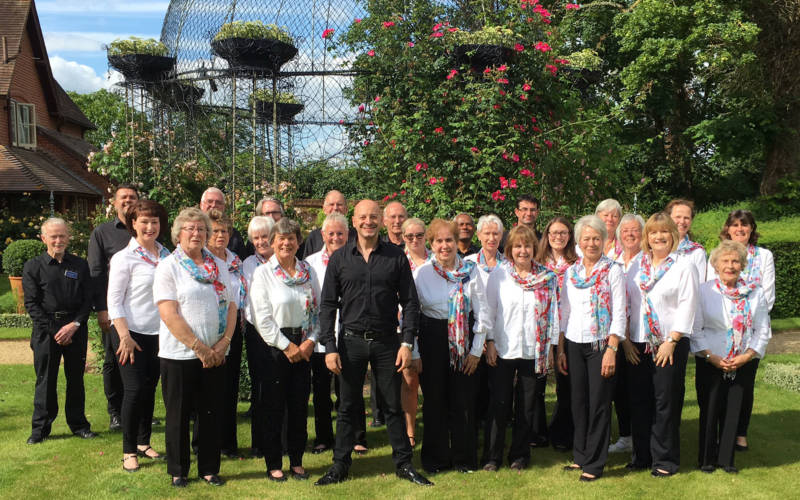 2pm-2.40pm, Sunday only
Over 100 singers from the Waddesdon Staff & Volunteers' Choir and Next Stage Choir join forces to sing the hits, directed by their shared Musical Director, Russell Scott. Including Beach Boys and Jersey Boys medleys, John Legend's "All of Me" The Beatles' "Hello Goodbye" and "Come Alive" from the Greatest Showman, please come and support our singers who have worked hard to prepare this special performance especially for Summer Fest!

Treat yourself and your taste buds to some delicious take-away food from a selection artisan vendors who will be attending Summer Fest. Browse over 50 stalls on the North Front for foodie products to take home with you and tuck into street food and delicious hot meals while enjoying the performances.
These stallholders may change and if you're after a specific trader then please email [email protected] for more information.

This year head to the Aviary glade and browse arts and crafts, homeware, clothing and gifts all created by designers and makers. You can also enjoy a life size arcade with some much loved interactive games, take part in family activities and relax to some live music.
If you're after a specific trader then please email [email protected] for more information.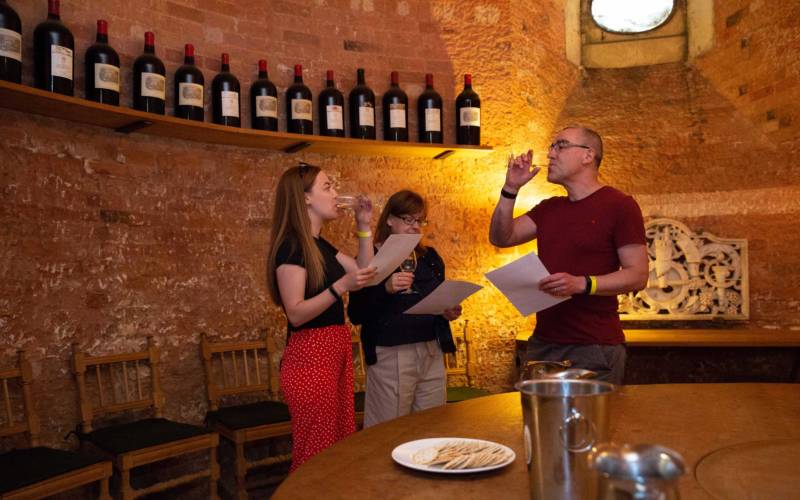 11am, 1pm & 3pm
Enjoy an informal wine tasting in the Wine Cellars and discover a range of Rothschild wine and unusual handpicked guest wines. You will try eight wines from Rothschild estates across the world, alongside a couple of rare and unusual handpicked guest wines.
Adult £10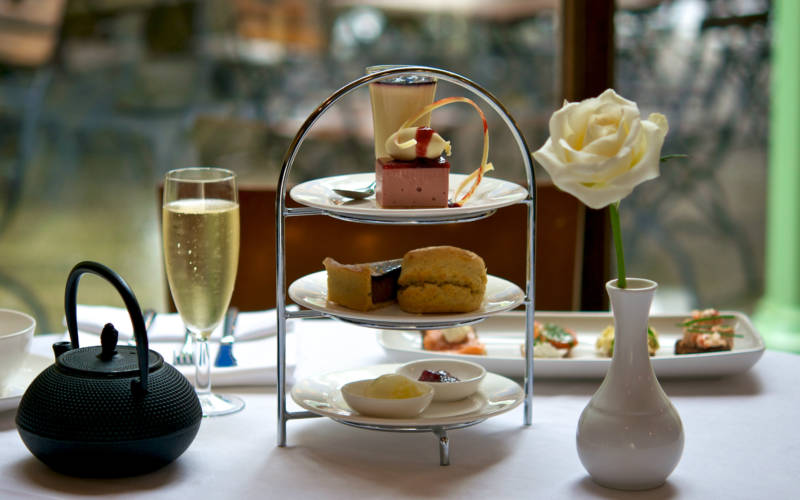 From 12pm
Make your day out even more special with a delicious afternoon tea with specially created savouries and delectable patisserie topped off with a glass of our exclusive Waddesdon Sparkling wine.
Adult £27, Child £15.50

Throughout the weekend in our craft tent at the Aviary Glade, you'll get the opportunity to try family friendly activities and create something. See handling and show and tell sessions in the House and visit the Coach House to see our new contemporary art exhibition.
Family craft activities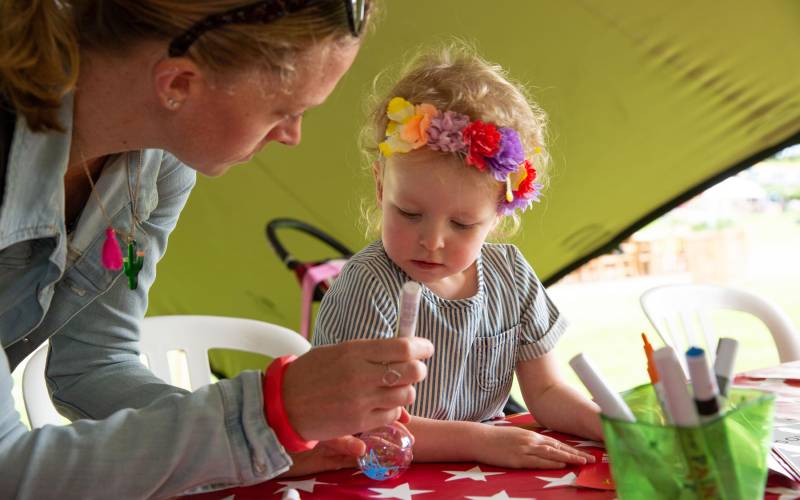 Inspired by a bioluminescent ocean on a midsummer's night you can help create a symphony of sea creatures to be included in a Christmas Arch by light artist Anna Whetstone. Join us to decorate a glowing fish with ultra violet paint, design your own unique plankton disc, or create a tropical seaweed stem. Charges apply, workshops are every 15 minutes on a first come, first served basis
The Great Waddesdon Colour-In. Get colourful with our fabulous colour-in activities 10am-5pm in the family activity tent at the Aviary Glade. Donations welcome.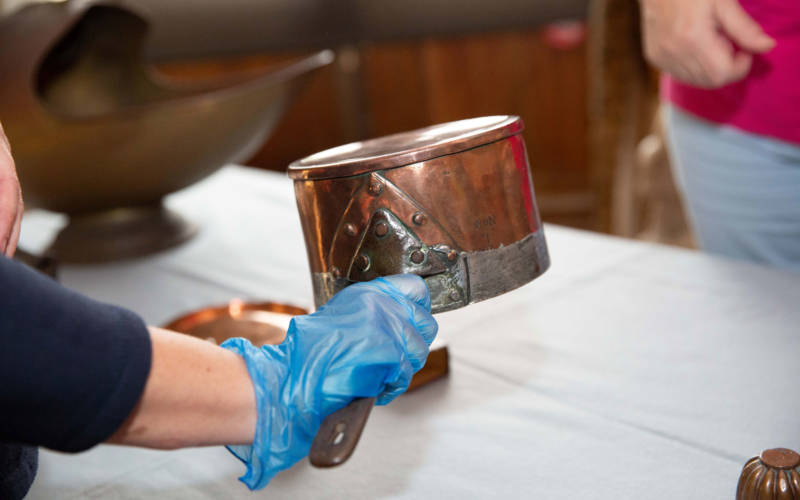 Learn about the history of dining and entertaining at Waddesdon by looking and even touching objects from the Collections. Enjoy a taste of history by exploring these rare and unique treasures which are rarely seen.
Free with your Summer Fest grounds ticket, 11am-5pm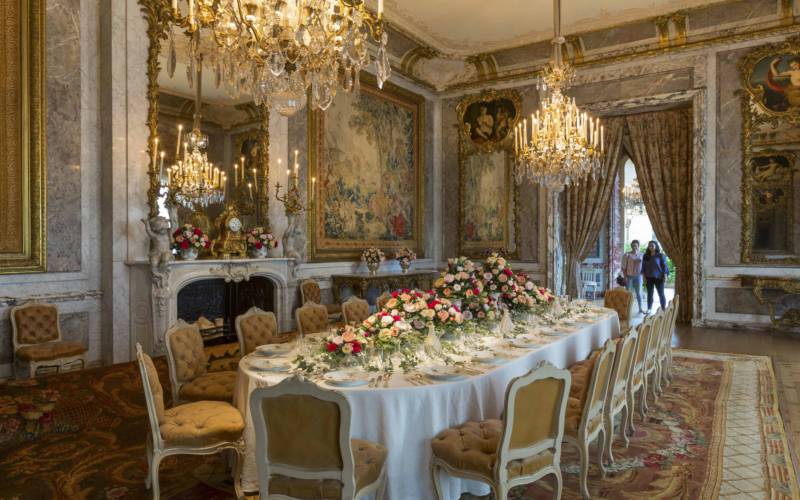 Experience the House as if a 19th-century guest of Baron Ferdinand's and walk through some of the beautiful interiors downstairs.
Free with your Summer Fest grounds ticket, 11am-5pm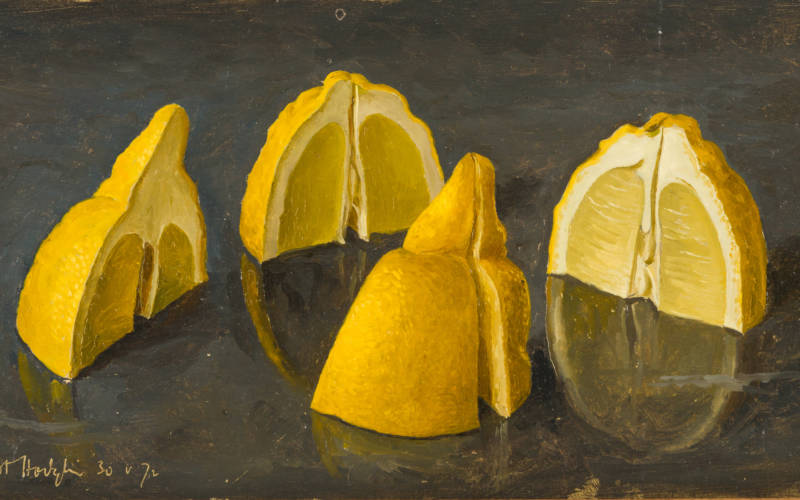 Visit the Coach House gallery and see detailed still life and landscape paintings by Eliot Hodgkin.
Free with your Summer Fest grounds ticket, 11am-5pm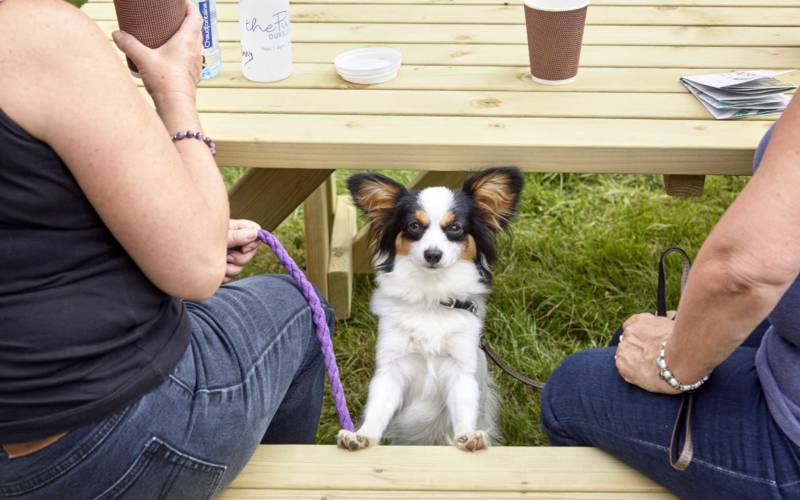 Dogs on short leads are welcome during Summer Fest weekend. Please bear in mind that it will be extremely busy when deciding whether to bring your dog.
Volunteering at Summer Fest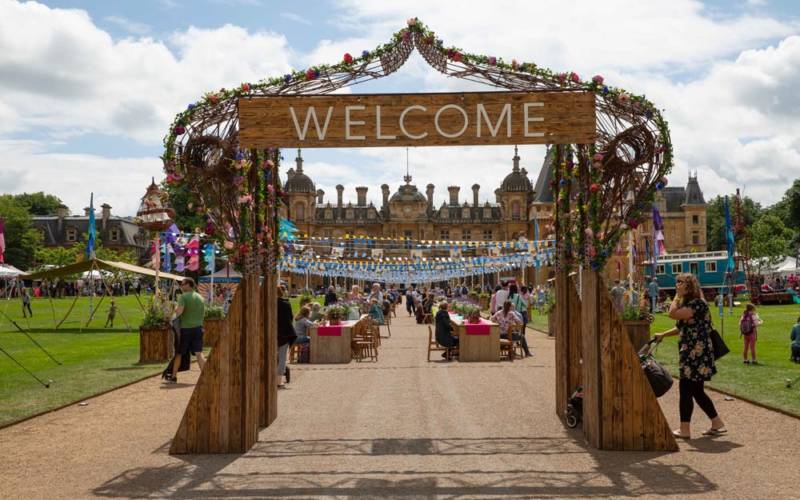 We need volunteers on both days – you could find themselves helping the amazing performers, assisting the visitors who have come to have a great day, keeping the Summer Fest grounds immaculate and soaking up the great Summer Fest atmosphere.
In return you will get 6 complimentary tickets, a Summer Fest t shirt, a light breakfast and sandwich lunch.
Volunteers are required from 8.30am-5.30pm on Sat 6 July and 9.30am-5.30pm on Sun 7 July. Ideally you will also be able attend a familiarisation session on Fri 5 July 2-4pm.
To apply, please fill out our volunteer registration form and email to [email protected]