Outdoors
Summer Fest
Sat 4 & Sun 5 July 2020
Grounds
In light of the Government's advice we have taken the difficult decision to cancel Summer Fest this year.
Supporting local business
In this difficult time we're trying to support local businesses and we ask you to support them too. You can do so by purchasing straight from some of our Summer Fest traders on their online platforms – details of those still trading and how to order are below.


Best of Bucks Shopping Village
If you would like to go onto the exhibitor waiting list for Summer Fest please fill out our application form. We're proud to work with local exhibitors if you trade food or crafts from the Bucks area you could be perfect for our NEW 'Best of Bucks' area, please apply below:
Food and Drink
Shopping Village

Enjoy a variety of fabulous acts from dramatic aerial performances, to live music, street theatre and everything else in between. Whether you fancy getting involved or sitting back and enjoying the show, you'll be entertained, enthralled and inspired.
This years performers would have included Newton's Ladder, Osadia, Surreal McCoy, Circo Rum Ba Ba, A Bird in the Hand Theatre, Inverted Theatre, Flying Buttresses, Lucasz Puczko, Daemon and Doppelganger, Mr Wilson's Second Liners and Bootworks Theatre.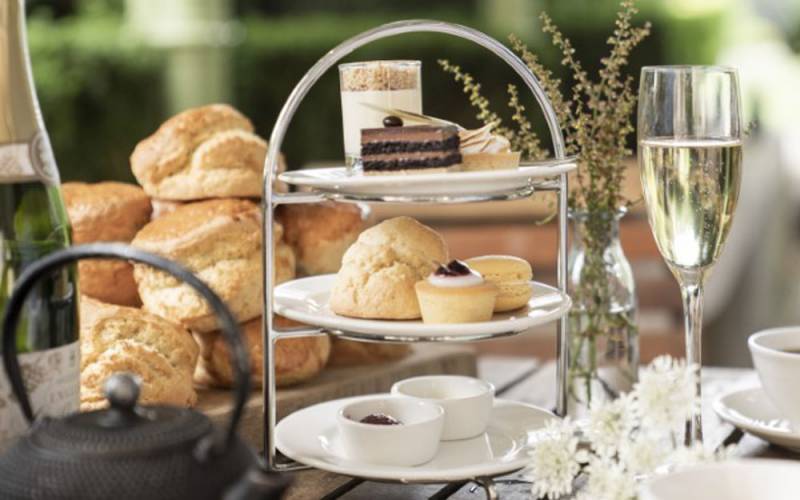 From 12pm
Make your day out even more special with a delicious with a delicious afternoon tea with specially created savouries and delectable patisserie topped off with a glass of our exclusive Waddesdon Sparkling wine.