Outdoors
Summer Fest
Sat 4 & Sun 5 July 2020
10am-5pm
Grounds
Save the date for our second Summer Fest, on the weekend of Sat 4 & Sun 5 July 2020.
Be amazed, delighted and entertained by a range of extraordinary street theatre and arts performances.
See the North Front transformed with flowers, colourful flags and decorated tables. Take a seat and enjoy a picnic, or try some of the mouth-wateringly good hot food on offer.
Wander through the Aviary glade and peruse the shopping village featuring a selection of quality arts and crafts, plants and homeware stallholders.
With all this, family activities, and acoustic music on Saturday, there's something for everyone to delight in!
If you would like to go onto the exhibitor waiting list for Summer Fest please fill out our application form. We're proud to work with local exhibitors if you trade food or crafts from the Bucks area you could be perfect for our NEW 'Best of Bucks' area, please apply below:
Food and Drink
Shopping Village
Don't miss out on our virtual swing. 
Propelled by your swinging, each machine will transport you in thrilling ways through new geometric virtual landscapes, complete with 3D musical compositions.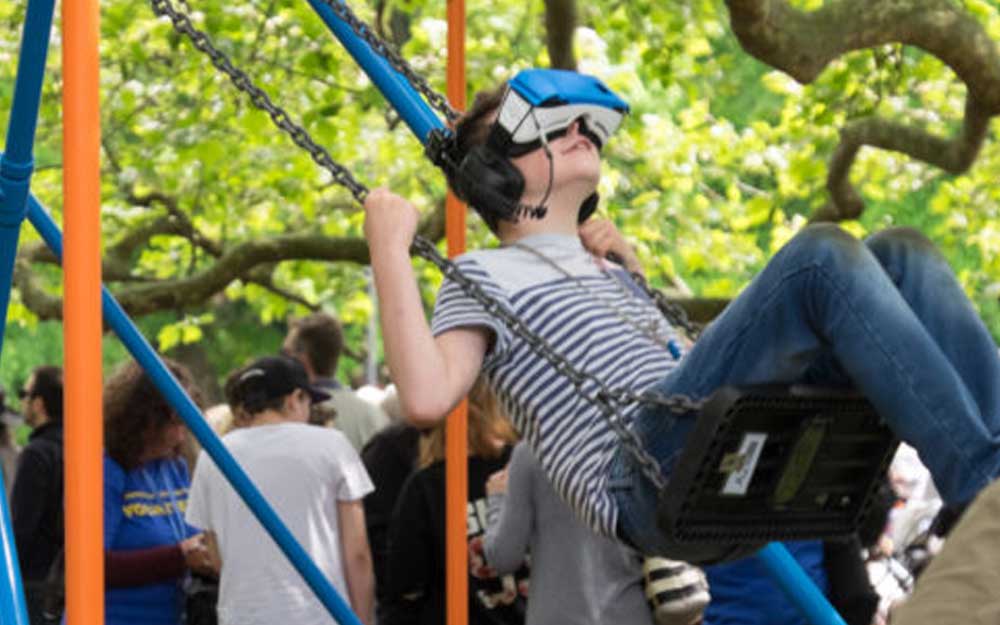 Important info:
Please park in the Visitor car park and take the shuttle bus to the Manor
Additional Summer Fest prices are applicable to National Trust members