Outdoors
Summer Fest
Sat 4 & Sun 5 July 2020
10am-5pm
Grounds
Save the date for our second Summer Fest, on the weekend of Sat 4 & Sun 5 July 2020.
In light of the Government's latest advice we have taken the difficult decision to cancel Summer Fest this year. Our box office team will be contacting those with bookings in order to issue refunds. Please be patient this may take a few days.
Save the date for next year: Sat 3 & Sun 4 July 2021
Be amazed, delighted and entertained by a range of extraordinary street theatre and arts performances.
See the North Front transformed with flowers, colourful flags and decorated tables. Take a seat and enjoy a picnic, or try some of the mouth-wateringly good hot food on offer.
Peruse the shopping village featuring a selection of quality arts and crafts, plants and homeware stallholders.
With all this, family activities, and live music, there's something for everyone to delight in!
If you would like to go onto the exhibitor waiting list for Summer Fest please fill out our application form. We're proud to work with local exhibitors if you trade food or crafts from the Bucks area you could be perfect for our NEW 'Best of Bucks' area, please apply below:
Food and Drink
Shopping Village
Tickets & Prices
Advanced booking (until Fri 26 June)
Adult £5
Child £2.50
Family £12.50
On the day
Adult £7.50
Child £3.75
Family £18.75
Normal grounds admission applies
Additional Summer Fest prices are applicable to National Trust members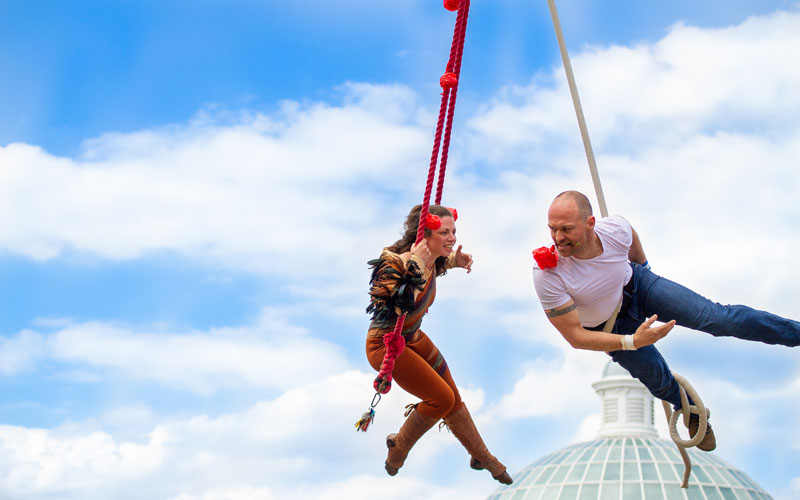 Sirin (Hope is the Thing with Feathers)
This poetic fable, choreographed by Liv Lorent, evokes a story of love and sacrifice, risk and hope, as a wandering man falls in love with a mythical half bird half woman. Drawn from ancient myths this mesmerising aerial performance blurs the lines between predator and prey as curiosity and fear leads to love and trust.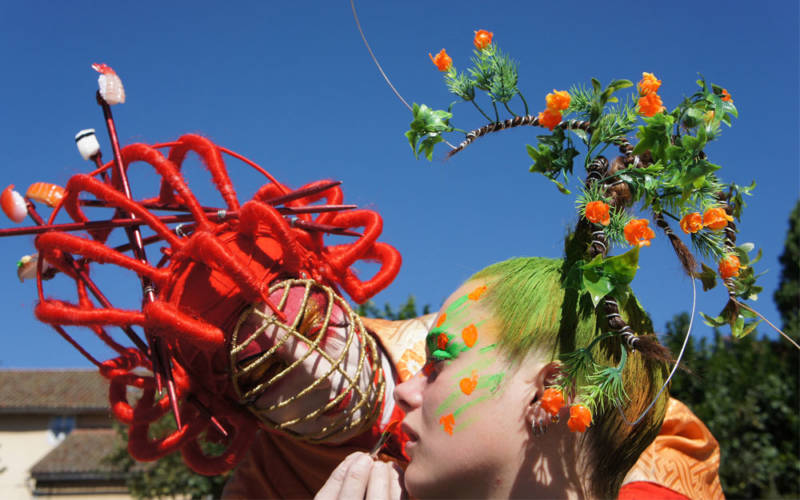 Whose Hair Dares
The sculptural quality of hairdressing becomes theatre in the barbers chair of Osadia. In this show, an audience member becomes the central performer and is transformed on stage with showpiece hair art and make-up.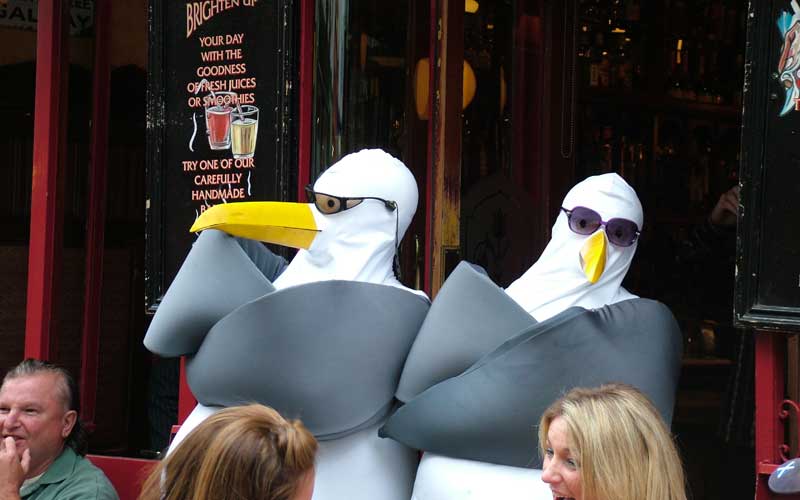 The Giant Seagulls
These cheeky sea birds have had audiences in a flap all over the world. Giant cheeky gulls with working beaks, they'll rummage in bags and pockets, steal food from plates and picnic baskets, squabble amongst themselves and generally cause a fuss.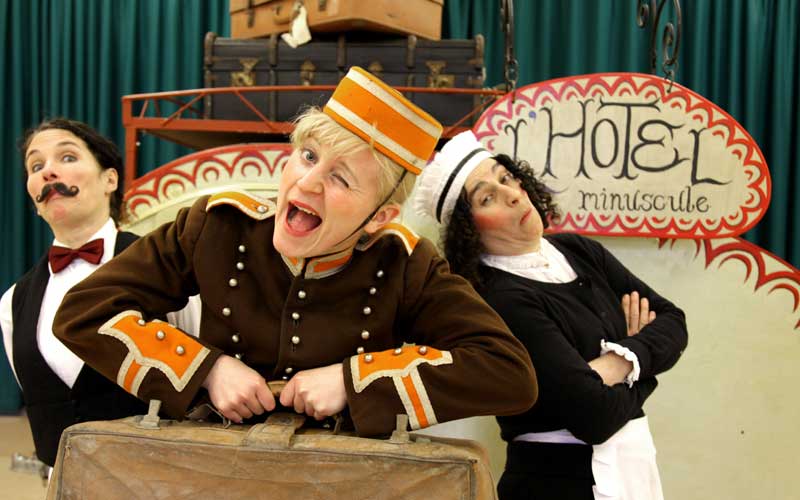 L'hotel
The 'smallest hotel in the world' is shrouded but watch as it comes alive; beds are made, tables laid, chamber maids roused, bell boys leap into action and finally the special guests arrive and are ushered up the red carpet to their luxury accommodation.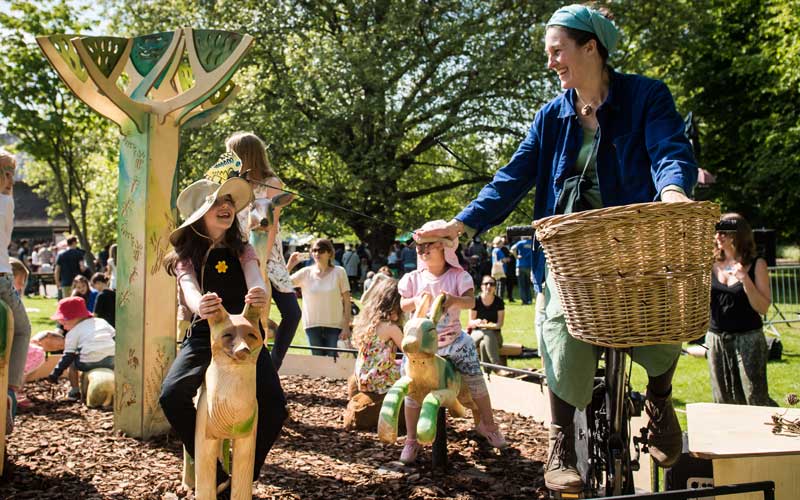 The Bewonderment Machine
Accompanied by original music the Bewonderment Machine is an artist-built cycle-powered carousel, a kinetic public sculpture and a magical journey for small children. Hop on for a miniature theatrical flight of the imagination.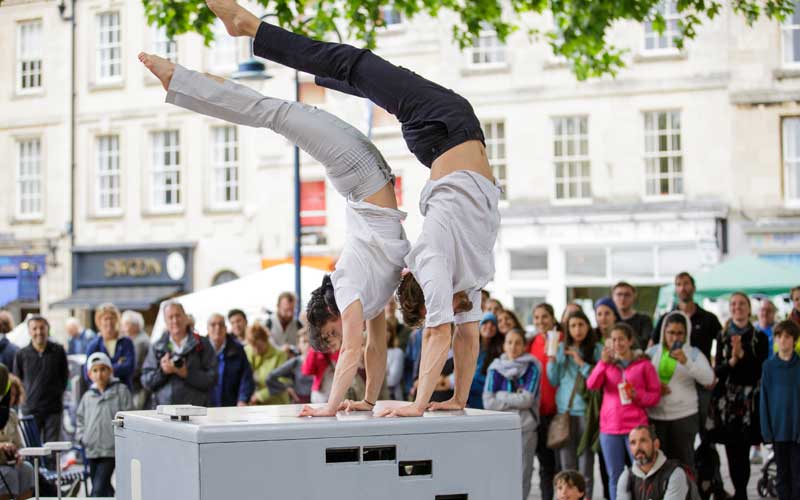 BOX
An amusing, uplifting show about sibling rivalry and compassion featuring amazing hand-balancing, playful acrobatics and showmanship. Performed on and around a mysterious large cube which expands during the show.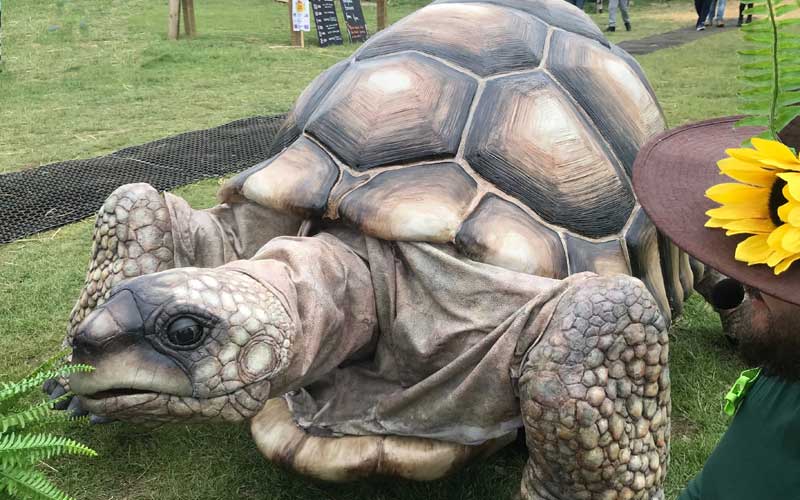 What the Tortoise Told Us
You are invited to meet Zelva, the beautiful giant tortoise. Walk side by side with the world's oldest and most awesome reptile, help to feed her, stroke her enormous shell and be inspired by a close-up encounter with nature at it's most incredible. Zelva can be shy though… will she come out of her shell?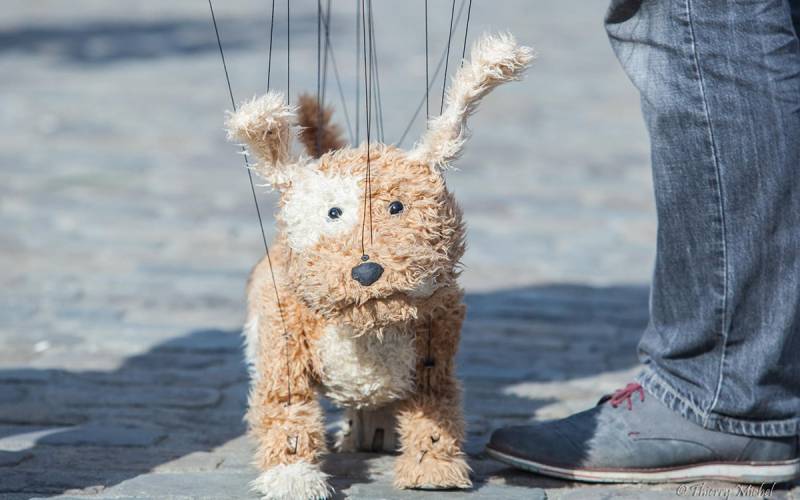 Burek: The Dog Marionette
Be prepared to be entertained by this dog marionette that is brought to life by talented puppeteer, Lucasz Puczko. His life-like mannerisms will amuse humans and leave your four-leged friends foxed!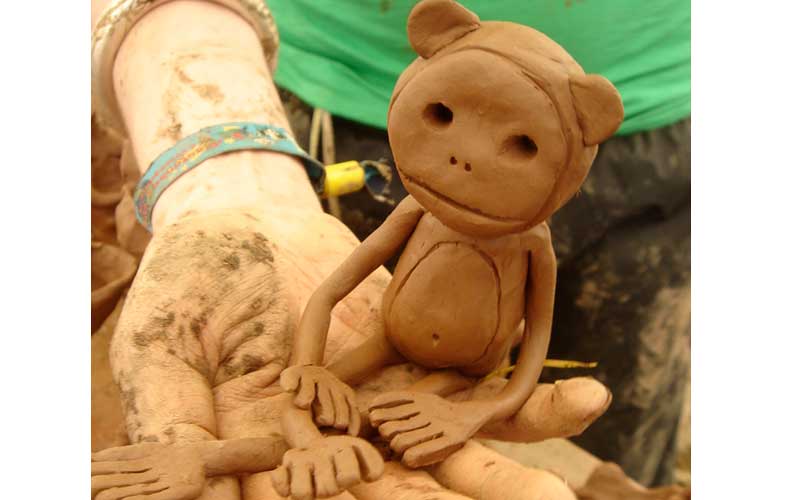 Join the contemporary 'terracotta army' workshop project for hours of fun, enjoyment, and relaxing creative activity open to people of all ages and abilities. The free-rolling workshop will provide the opportunity to participate in a spontaneous and creative activity, have fun getting your hands dirty and enjoy the tactile experience of moulding terracotta clay.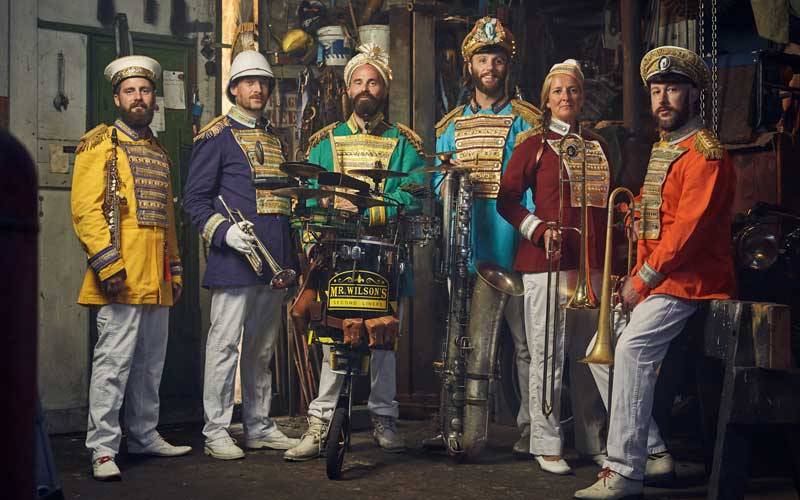 Mr Wilson's Second Liners
A rabble of mischievous northerners, this band form a traditional New Orleans Second Line. Bursting with colour and sound, they expend their collective musical talent paying homage to the diehard days of the Hacienda, 90s club culture and Mr Tony Wilson.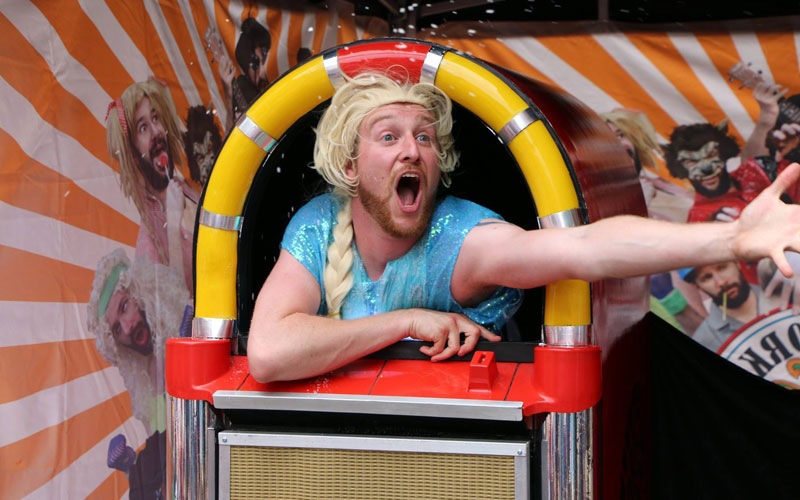 The Jukeboxes
Two beautiful 1950's Jukeboxes sit side-by-side. Watch them spring to life as two performers re-create classic pop music videos in a lip-syncing musical medley. Using props, masks, puppets and a terrible selection of wigs, the kitsch duo animate some of our favourite celebrity pop-stars from past and present.
Don't miss out on our VR playground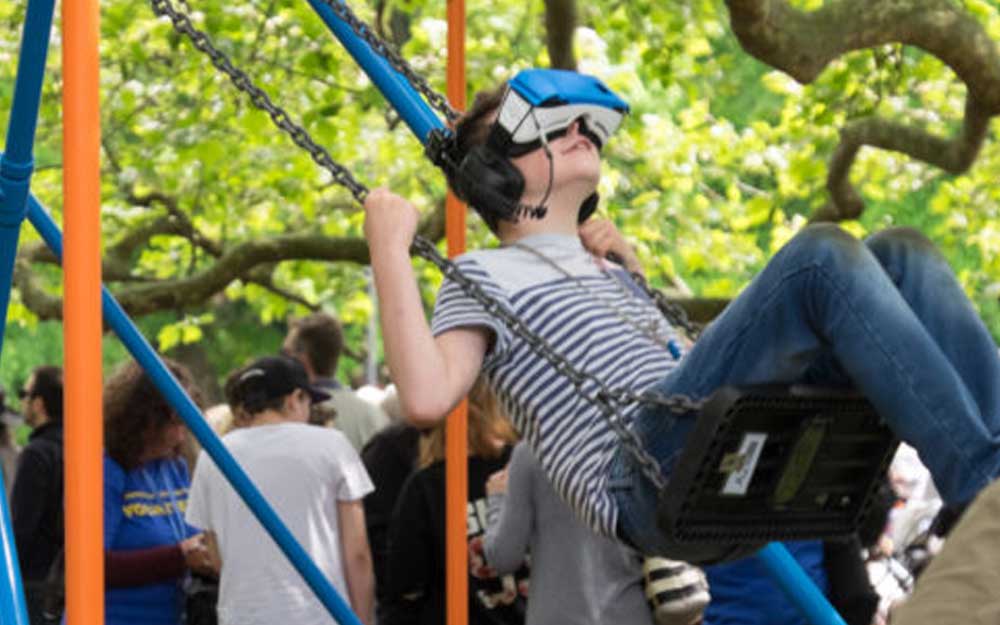 Take to a playground swing and be transported inside an experimental virtual reality ride by Thrill Laboratory. Propelled by your swinging, each machine will transport you in thrilling ways through new geometric virtual landscapes, complete with 3D musical compositions.

Treat yourself and your taste buds to some delicious take-away food from a selection of artisan vendors. Tuck into street food and delicious hot meals while enjoying the performances.
These stallholders may change and if you're after a specific trader then please email [email protected] for more information.

This year head to above the Parterre and browse arts and crafts, homeware, clothing and gifts all created by designers and makers. You can also get artisan food produce from local suppliers and beyond to take home with you.
These stallholders may change and if you're after a specific trader then please email [email protected] for more information.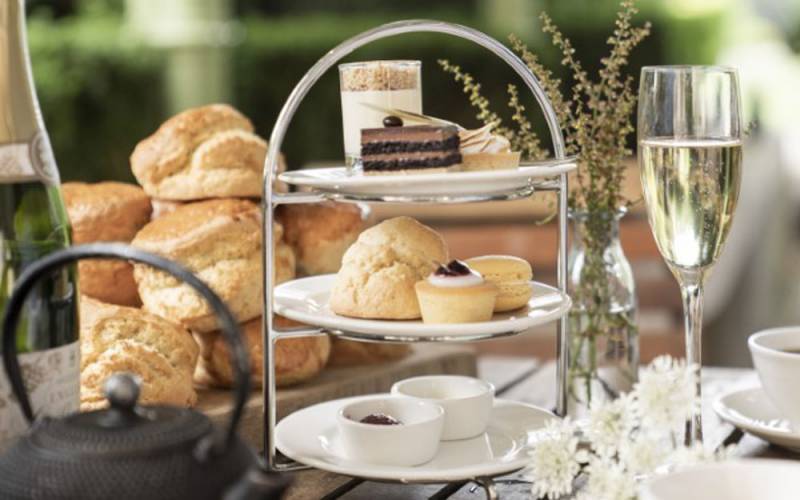 From 12pm
Make your day out even more special with a delicious with a delicious afternoon tea with specially created savouries and delectable patisserie topped off with a glass of our exclusive Waddesdon Sparkling wine.
Adult £28, Child £16
Don't miss...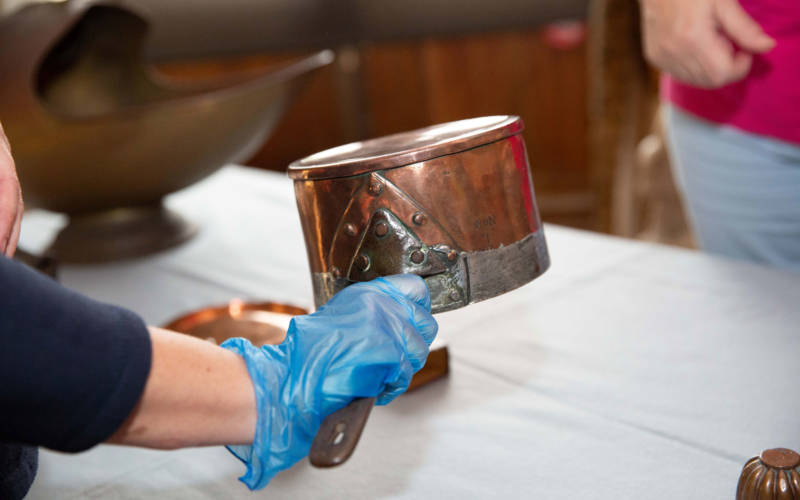 Inside the Manor, learn about the history of dining and entertaining at Waddesdon.  Enjoy a taste of history by handling objects from the Collections that are rarely seen.
Free with your Summer Fest grounds ticket, 11am-5pm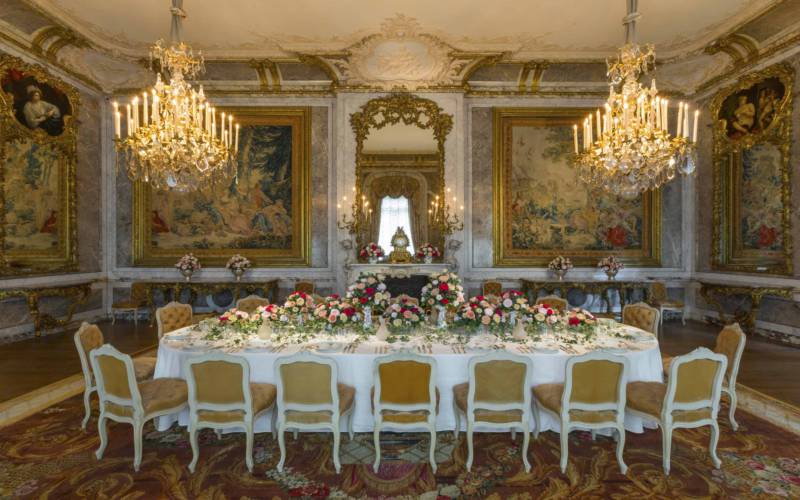 Never been in the House? For this weekend, experience the House as if a 19th-century guest of Baron Ferdinand's and walk through some of the beautiful interiors downstairs.
Free with your Summer Fest grounds ticket, 11am-5pm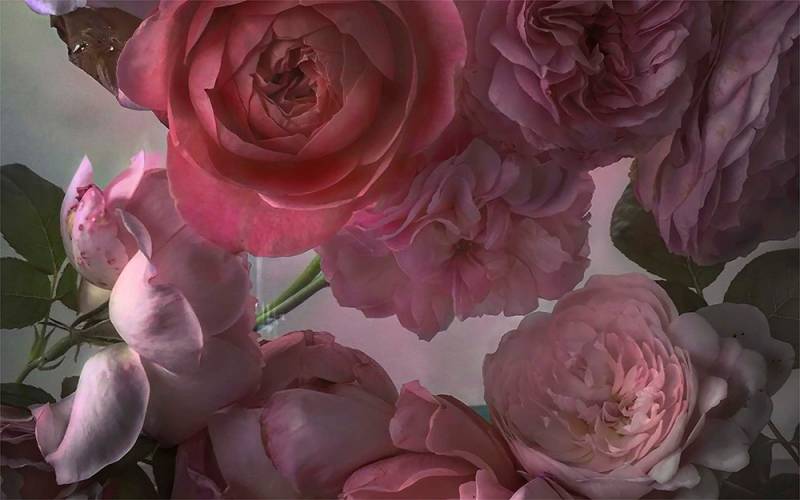 Visit the Coach House gallery and see large-scale, painterly photographs of roses by British fashion photographer, Nick Knight.
Free with your Summer Fest grounds ticket, 11am-5pm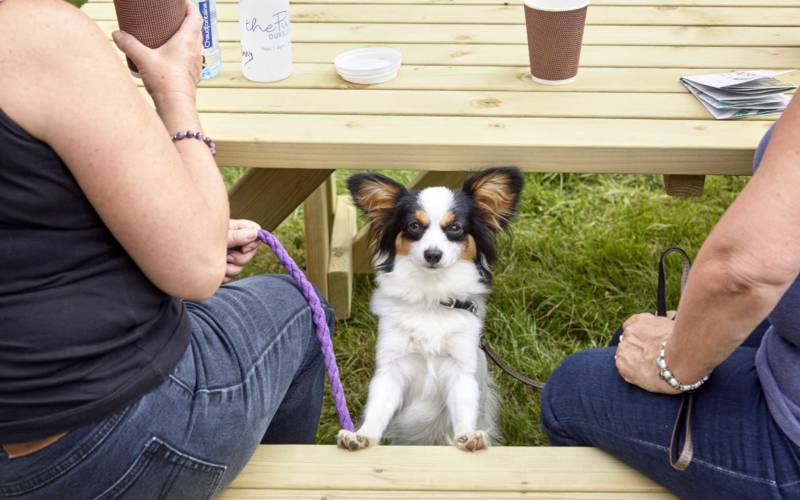 Dogs on short leads are very welcome. Please bear in mind that it will be extremely busy and noisy when deciding whether to bring your four-legged friend.