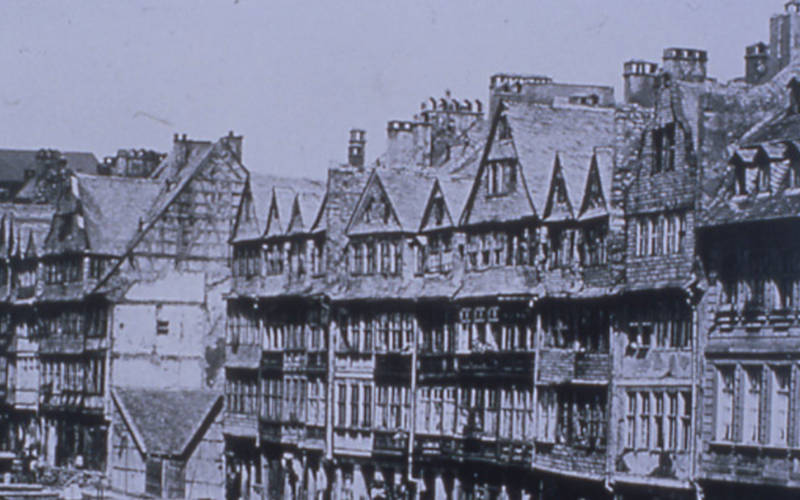 Walks, talks & tours
Storytelling: Myth, history and Jewish folktale with Adele Moss
Sun 14 Oct 2018
12pm, 1.30pm & 3pm
House
Storytelling around the origins of the Rothschild family in Frankfurt, the five sons of Gutle and the five arrows.
Join Adele Moss for an intimate and immersive storytelling experience around the origins of the Rothschild family in Frankfurt and the five sons of Gutle – the so-called five arrows – who established the family's fortune across 19th century Europe. Take a seat in the Bakst Room for this 30-minute experience that brings to life the myths and folktales, handed down through Jewish families for centuries.
Inspired by her childhood growing up in a family of German Jewish refugees, Adele draws from the sacred stories and folk tales from around the world. Adele's background in drama has influenced her immersive approach to retelling these historical narratives, and has helped her to carve out a unique career as a Jewish storyteller in Oxford over the past 20 years, creating connections with people of all ages and backgrounds. Adele has performed at Limmud Conferences, various interfaith groups, schools, synagogues, Rumi's Cave and St Ethelburga's Centre for Reconciliation and Peace in London.
Read more about Adele Moss on the Society of Storytelling website >
This year Waddesdon Manor is teaming up with The European Association for the Preservation and Promotion of Jewish Culture and Heritage (AEPJ), which supports the preservation, appreciation and promotion of Jewish culture and heritage in Europe. Waddesdon is contributing to AEPJ's programmes – European Days of Jewish Culture and European Routes of Jewish Heritage – to ultimately focus upon the Jewish heritage of the Rothschild family and Waddesdon.
Based in Barcelona,  AEPJ is formed by fourteen organisations: B'nai B'rith Europe, CoopCulture, Diputació de Lleida, Israeli House, JECPJ France, the Jewish Cultural Heritage Route Association, the Lithuanian Jewish Community, the Ministry of Culture and Tourism Azerbaijan, Patronat Call de Girona, Red de Juderías de España – Caminos de Sefarad, Rede de Judiarias de Portugal, the Tarbut Sighet Foundation, the Unione delle Comunità Ebraiche Italiane and the World Jewish Heritage Fund.