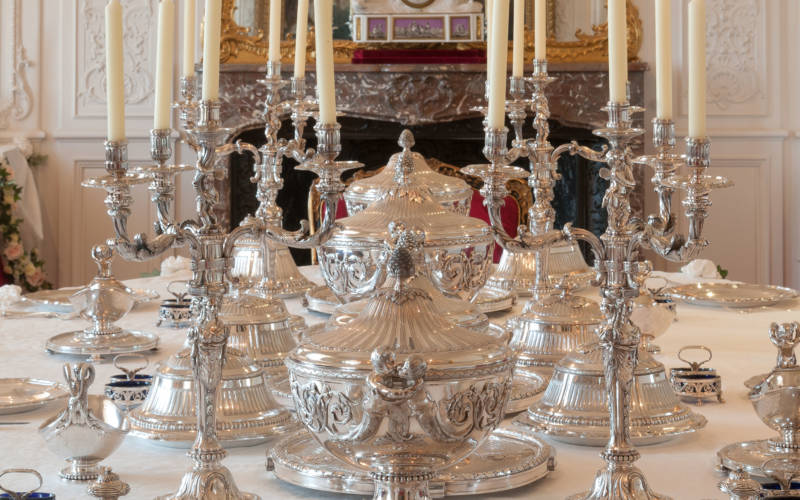 Art & architecture, Walks, talks & tours
Spotlight on: a Royal Dinner Service
Fri 3 July 2020
3.15pm-4pm
House
In 1774, George III commissioned a magnificent new silver dinner service to use at state banquets. It was the last word in fashion and craftsmanship, designed to impress.
Come and explore this extraordinary survival with Head of Collections, Pippa Shirley, and imagine yourself dining with the King.
Meet at the Main Door.