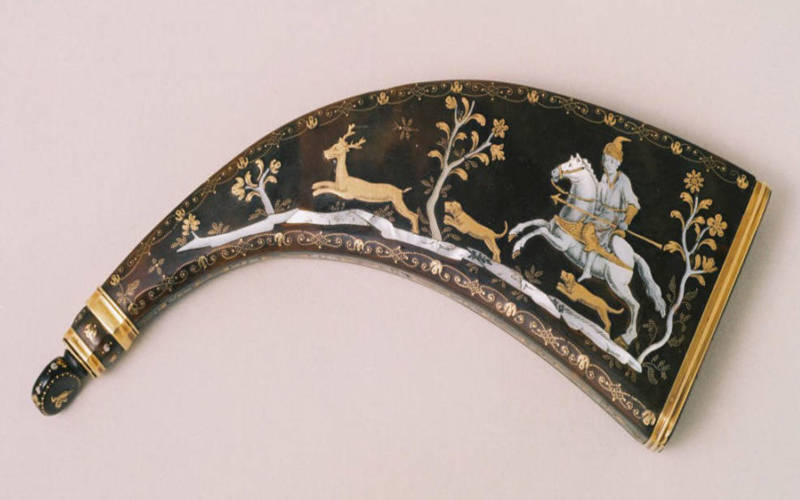 Art & architecture, Walks, talks & tours
Spotlight on piqué
Fri 25 May 2018
12.30pm-1.15pm
House
Curator of Decorative Arts, Mia Jackson shows examples of piqué work and discusses how they were made.
Apologies this event has had to be cancelled. We will try to reschedule it.
Piqué is a technique used for making decorative objects of turtleshell pierced with gold or silver pins, and often inlaid with mother-of-pearl. It is thought to have originated in Naples, Italy, in the 17th century but became popular in France and Germany in the 18th century.
Baron Ferdinand collected many piqué items, which means that Waddesdon Manor has an excellent collection of these intricate objects.