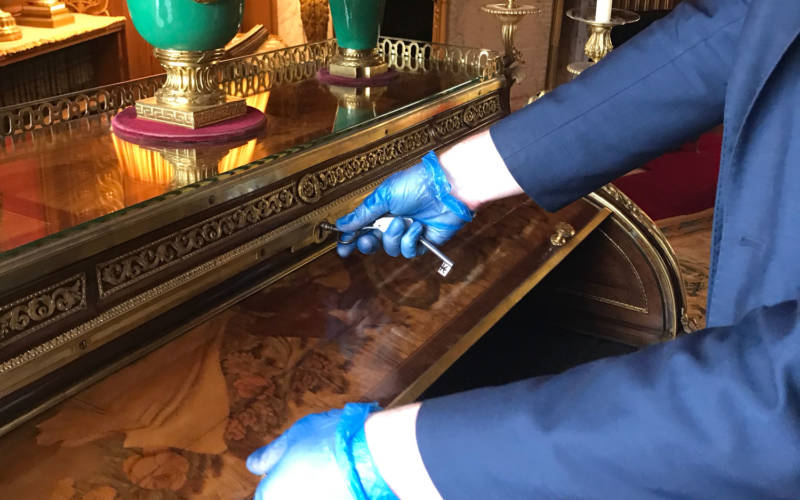 Walks, talks & tours
Spotlight on Inventive Furniture
Thurs 22 Aug 2019
3.15pm-4pm
House
This date has been added due to popular demand.
18th century France witnessed a boom in new and original furniture types.
Dealers in luxury goods collaborated with cabinetmakers and other craftsmen to produce some of the most extravagant creations of their age. Pieces transformed from one use into another. Complex mechanisms and secret compartments were practical and novel in equal measure. Curatorial Assistant, Michael Shrive, takes a hands-on look at some of these mechanical marvels.
Meet at the Main Door.
Note: The tour finishes and the House closes at 4pm.  We recommend you book your House timed tickets for 2pm or earlier in order to see other rooms in the House before this talk.