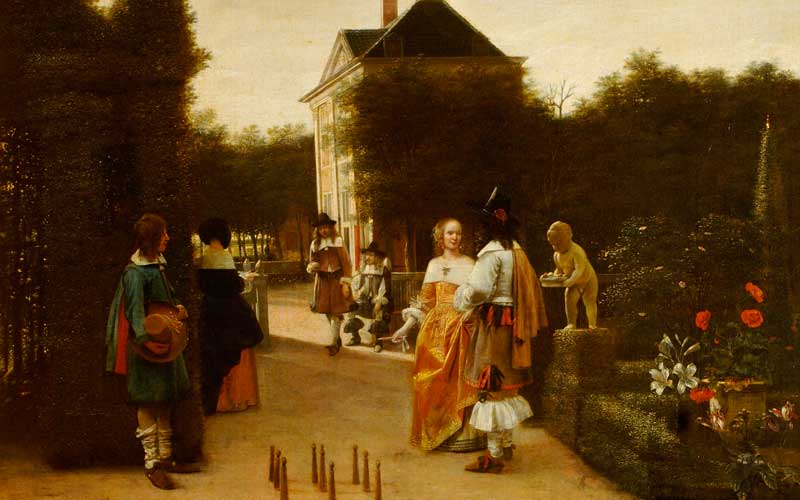 Art & architecture, Walks, talks & tours
Spotlight on: Dutch Old Masters, from Dou to De Hooch
3.15pm-4pm
House
Join Curatorial Assistant Michael Shrive and explore the landscapes, unruly taverns and scenes of quiet domesticity of this Golden Age.
The 17th century was a Golden Age for Dutch art. Scenes of everyday life, rendered in meticulous detail, provide a charming glimpse of Dutch society, while often conveying a moralising theme.
Meet at the Main Door.
Read more about Dutch Old Masters in our blog>
Please note: The tour finishes and the House closes at 4pm.  We recommend you book your House timed tickets for 2pm or earlier in order to see other rooms in the House before this talk.