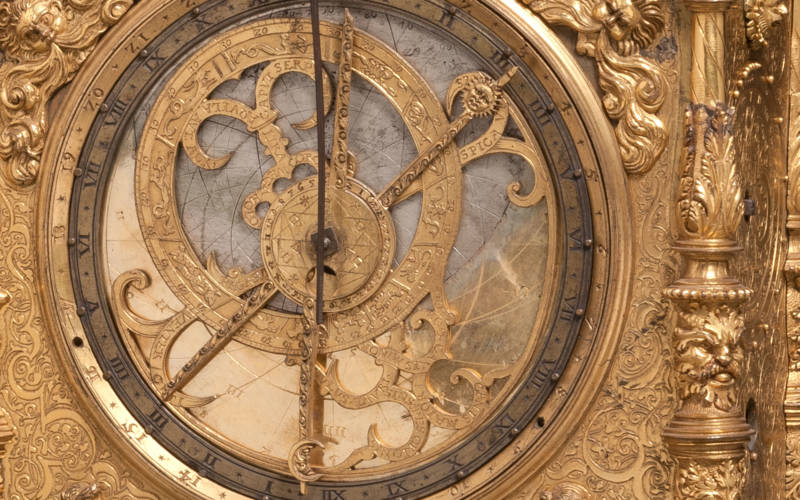 Walks, talks & tours
Spotlight on Clocks
Thurs 5 Sept 2019
3.15pm-4pm
Join us at the Treasury to explore two masterpieces of early European clock-making.
Metzger and Drentwett's highly complex but beautifully executed astronomical clocks tell us about luxury, scientific knowledge and social status in the 16th and 17th centuries.
Meet at the Main Door.
Note: The tour finishes and the House closes at 4pm.  We recommend you book your House timed tickets for 2pm or earlier in order to see other rooms in the House before this talk.