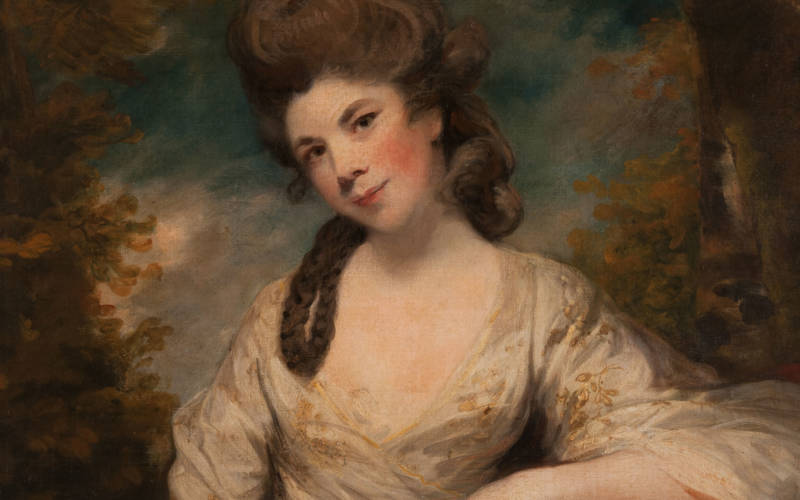 Art & architecture, Walks, talks & tours
Spotlight on Joshua Reynolds
Thur 13 Sept 2018
3.15pm-4pm
House
Discover how Joshua Reynolds transformed portraiture and what recent scientific analysis has revealed about his technique and his experiments with paint.
Book now
Join Senior Curator Juliet Carey for a close look at some of Waddesdon's exceptional works by Reynolds, whose subjects include actors, aristocrats, courtesans and a soldier.
Meet at the Main Door.
Note: The tour finishes and the House closes at 4pm.  We recommend you book your House timed tickets for 2pm or earlier in order to see other rooms in the House before this talk.