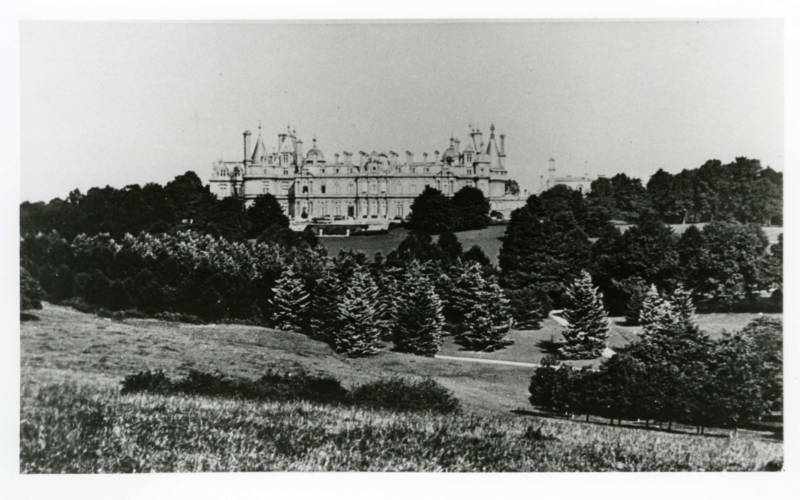 Walks, talks & tours
Rothschildshire: Building like a Rothschild
Sun 30 Sept, 7 & 14 Oct 2018
1pm & 2pm
House
Discover how to build and collect like a Rothschild in this introduction to the building of Waddesdon and its collection.
Baron Ferdinand was not the first in the family to build in the Vale of Aylesbury. His English uncles and cousins already had properties in the area and in the 19th century, Buckinghamshire was often referred to as Rothschildshire. The extraordinary collecting history of the family and its creation of the distinctive 'goût Rothschild' (Rothschild style) will be considered alongside other Rothschild houses nearby. The architecture and collections of several houses will be discussed, including Mentmore, Tring and Aston Clinton.
The talk will be 20 minutes in duration, held in the Bakst Room.
This year Waddesdon Manor is teaming up with The European Association for the Preservation and Promotion of Jewish Culture and Heritage (AEPJ), which supports the preservation, appreciation and promotion of Jewish culture and heritage in Europe. Waddesdon is contributing to AEPJ's programmes – European Days of Jewish Culture and European Routes of Jewish Heritage – to ultimately focus upon the Jewish heritage of the Rothschild family and Waddesdon.
Based in Barcelona,  AEPJ is formed by fourteen organisations: B'nai B'rith Europe, CoopCulture, Diputació de Lleida, Israeli House, JECPJ France, the Jewish Cultural Heritage Route Association, the Lithuanian Jewish Community, the Ministry of Culture and Tourism Azerbaijan, Patronat Call de Girona, Red de Juderías de España – Caminos de Sefarad, Rede de Judiarias de Portugal, the Tarbut Sighet Foundation, the Unione delle Comunità Ebraiche Italiane and the World Jewish Heritage Fund.